Discover more from The Signal
The Signal is a daily curated newsletter that helps you understand the latest developments in business, tech, finance, economy, and policy with sharp analysis and crisp insights thats fun to read arriving at 8AM daily in your inbox.
Over 81,000 subscribers
2022: the year of sportswashing
A look back at the major shifts in the business of sport this year
Good evening,
Welcome to The Playbook, a weekly newsletter on the business of sports and gaming. A warm welcome to new subscribers who joined this week. If someone shared this newsletter with you, please hit the subscribe button below — it's free!
This is the final edition of 2022, as The Playbook will be taking a break for the year-end holidays next week. The next edition will land in your inbox on Friday, January 6. Here's wishing all you lovely people a Merry Christmas and a Happy New Year! 🎄🎆
As we bid farewell to 2022, I thought it would be apt to recap the biggest events from the year that shaped the world of sports. If there had to be one overarching theme, 2022 was the year of sportswashing—a year bookended by the Beijing Winter Olympics and the Fifa World Cup in Qatar, where authoritarian regimes tried to distract the world from their abysmal human rights records by hosting global sporting events.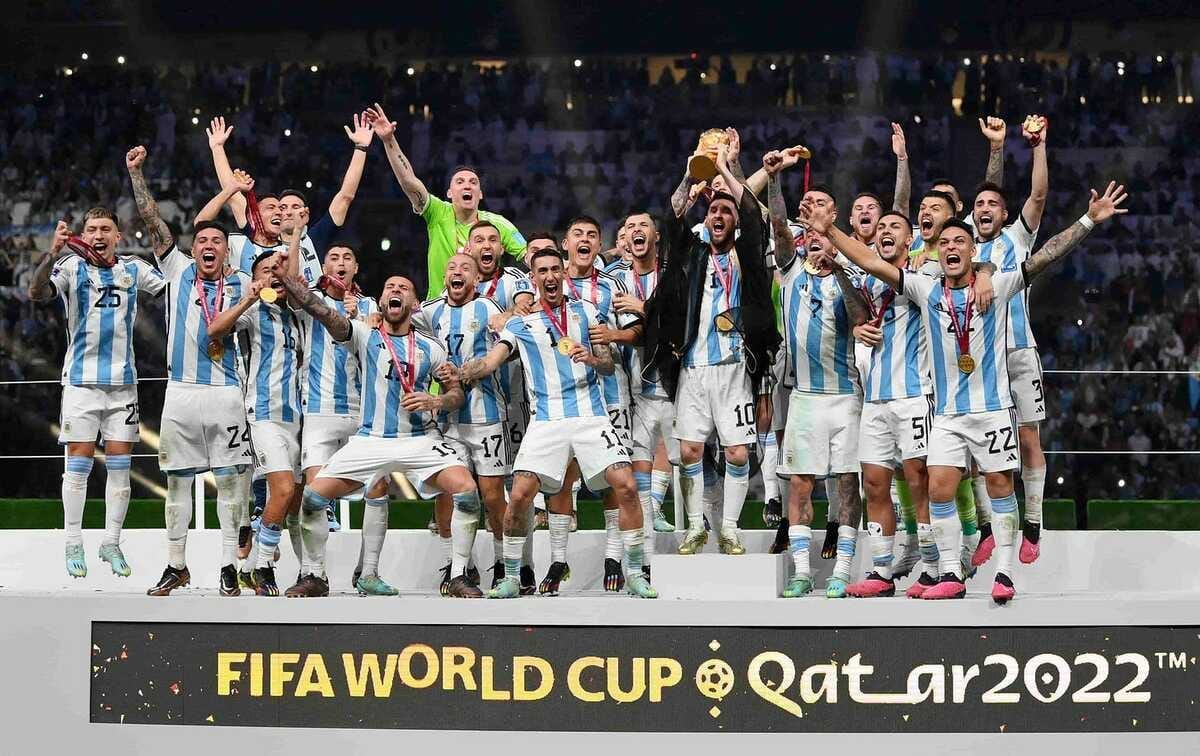 But that wasn't all. 2022 was quite an eventful year. Here's a look at the major shifts in the world of sport this year:
Beijing 2022: the most political Olympics in years
In February, China became the first country to host the summer and winter Olympics in the same city—its capital, Beijing. It was an accomplishment that the Chinese Communist Party tried to project as a mark of its supremacy. However, the 2022 Winter Olympics never quite managed to rise above numerous controversies, including the Chinese government's inhumane treatment of ethnic minorities in the Xinjiang region, its attempts to seize control of Hong Kong and Taiwan, and the disappearance (and state-controlled reappearance) of tennis player Peng Shuai after she accused a former government official of sexual assault.
Several western countries announced a diplomatic boycott of the Games, although they allowed their athletes to compete. China called the boycott "a farce" and said the Olympics were not about politics. However, the Xi Jinping regime followed that up by inviting Russian president Vladimir Putin to the Beijing 2022 opening ceremony and supporting Moscow in its dispute with Ukraine, which was threatening to break out into an armed conflict.
Four days after the curtains fell on Beijing 2022, Putin announced a "special military operation" against Ukraine. More than 300 days later, the war continues.
The world of sport unites against Russia
Days after the invasion of Ukraine, numerous international sports bodies banned Russia and its athletes from competing. This included sports such as tennis, football, Formula One, ice hockey, and figure skating. Even the International Olympic Committee (IOC), known to shy away from anything even remotely political, took action.
IOC MEDIA

@iocmedia
IOC Executive Board urges all International Federations to relocate or cancel their sports events currently planned in Russia or Belarus
olympics.com/ioc/news/ioc-e…
IOC EB urges all International Federations to relocate or cancel their sports events currently planned in Russia or Belarus - Olympic News
The Executive Board (EB) of the International Olympic Committee (IOC) reiterated today the IOC's strong condemnation of the breach of the Olympic Truce by the Russian government and the government of Belarus through its support in this. The respective UN resolution was adopted by the UN General Assembly on 2 December 2021 by consensus of all 193 UN Member States. The Olympic Truce began seven days before the start of the Olympic Games, on 4 February 2022, and ends seven days after the closing of the Paralympic Games.
Feb 25, 2022
1.45K Likes   626 Retweets   160 Replies
Russia lost the hosting rights to major events such as the 2022 men's Champions League final and the 2023 world ice hockey championships. Russian and Belarusian players were also banned from the 2022 Wimbledon championships, under pressure from the British government.
The sale of Chelsea FC
The United Kingdom also began targeting wealthy Russians with extensive business interests in the country because of their alleged links with Putin. This included Roman Abramovich, the oligarch owner of Chelsea Football Club. In early March, Abramovich, whose deep pockets had transformed Chelsea into a global powerhouse, announced that he was selling the club.
Chelsea FC

@ChelseaFC
Statement from Roman Abramovich.
Mar 2, 2022
111K Likes   26.7K Retweets   9.52K Replies
About a week later, the British government imposed sanctions on Abramovich, which effectively barred him from making any money in the UK, including selling Chelsea. The government took control of the club and allowed it to continue football-related activities, but it was barred from buying players and selling tickets. The government also accelerated the sale process, inviting bids from anyone interested in buying the club.
Two months later, in early May, Chelsea was sold to a consortium led by American billionaire Todd Boehly and backed by California-based investment firm Clearlake Capital. The winning bid of £2.5 billion ($3.1 billion) was the highest amount ever paid for any sports team at the time.
And this piqued the interest of some of Chelsea's peers.
The owners of sports teams smell an opportunity
The sale of Chelsea was the latest sign of American investors' growing interest in football clubs, especially in the Premier League, with an eye on attractive returns. Joe Ravitch, co-founder of Raine Group, the merchant bank that conducted the Chelsea auction, had told the Financial Times in April that top Premier League clubs would probably be valued at more than $10 billion each in five years. ​​Last year, broadcaster NBC Sports paid $2.7 billion to extend its broadcast rights deal for the Premier League in the United States by six years. This was more than double the previous amount.
In November, the American owners of Liverpool and Manchester United indicated that they're open to strategic investments and even an outright sale at the right price. They've reportedly been advised that now's the best time to sell, with valuations at their peak.
The activity isn't restricted to the Premier League. In August, American investment firm RedBird Capital bought Italian champions AC Milan for $1.2 billion. Their rivals Inter Milan are also in the market for a buyer, while the Qatari owners of French champions Paris Saint-Germain are looking to sell a minority stake at a valuation of over €4 billion ($4.25 billion).
The Athletic | Football

@TheAthleticFC
Manchester United owner Avram Glazer has held talks with potential investors during his trip to Doha, including from Saudi Arabia and Qatar.
Glazer, who is in Qatar for the World Cup, told The Athletic the sale process was "going forwards".
More from @David_Ornstein...
Dec 18, 2022
700 Likes   138 Retweets   25 Replies
In a previous edition of The Playbook, I've already written about why football club owners are looking to cash out. But the activity isn't restricted to football clubs.
In June, a consortium led by Walmart heir Rob Walton bought the National Football League (NFL) franchise Denver Broncos for $4.6 billion—beating the Chelsea record. And just earlier this week, American billionaire Mat Ishbia agreed a deal to acquire the Phoenix Suns and Phoenix Mercury basketball teams at a valuation of $4 billion—a record in the National Basketball Association (NBA).
If you're a billionaire and want to own a sports team, now's your chance. I'm sure we'll see a lot more deals in 2023.
A major shake-up in India's sports broadcast space
In June, the Indian Premier League (IPL) held its media rights auction for the 2023-27 cycle. The auction lasted three days and generated a record ₹48,390.3 crore ($6.2 billion) for the Board of Control for Cricket in India (BCCI)—nearly three times the amount that won the last auction in 2017. And unlike the previous two auctions, one broadcaster didn't win all the rights.
The Walt Disney Company retained the television rights for ₹23,575 crore ($3.02 billion) but lost the digital rights to Viacom18, which paid ₹23,757.5 crore (US$3.04 billion). This is just for the Indian subcontinent. If you include the figures for other regions, an IPL match is now worth over $15 million. Only the NFL gets paid more—$35 million.
The IPL media rights auction kickstarted a slugfest in the Indian sports broadcasting industry. I've written about how Disney fought back by overpaying for the International Cricket Council (ICC) and Cricket Australia rights. Viacom18 then went ahead and bagged multi-year deals for Cricket South Africa for its international matches and its new franchise-based league, SA20, which begins in January. And just earlier this week, it also won the rights to broadcast the 2024 Paris Olympics in India, paying $31 million or 3x the amount Sony Sports did for Tokyo 2020.
But the move that raised the most eyebrows was Viacom18 offering the 2022 Fifa World Cup for free on its streaming platform JioCinema. While media companies worldwide lost billions of dollars in market value this year due to the global economic downturn, Viacom18, a subsidiary of India's largest conglomerate Reliance Industries, doubled down. It did face major teething issues while broadcasting the Fifa World Cup, but emerged from the month-long tournament with 100 million viewers and over ₹300 crore ($36 million) in advertising revenue.
With a market cap of over $200 billion, expect Reliance Industries and Viacom18 to make some more noise on the sports broadcast front in 2023. Let's just hope some of that money goes into its sports streaming technology, too. The 2023 IPL will be its biggest test, although the SA20 next month should give a good idea of what we can expect wrt cricket.
Saudi Arabia disrupts golf
Until June this year, Saudi Arabia had only invested in various sports, including football (it bought Premier League club Newcastle United last year) and Formula One. Then, it decided to control one.
This summer, Saudi Arabia signed up a handful of the most popular golfers to participate in a new, glitzy, global tour called LIV Golf. It was billed as "an opportunity to reinvigorate golf" with star players (lured with fat paychecks) and a new format with shorter tournaments, some of which were played at former US President Donald Trump's country clubs.
LIV Golf

@LIVGolfInv
👤 48 Players
🤝 12 Teams
The first #LIVGolf Invitational field is set.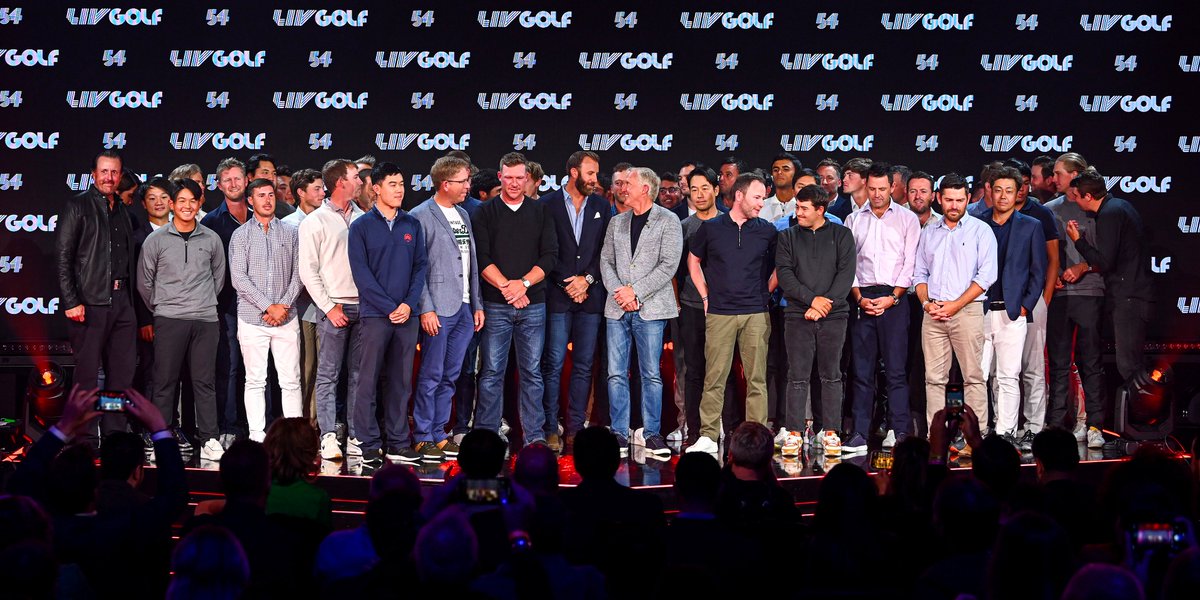 Jun 8, 2022
432 Likes   52 Retweets   85 Replies
LIV Golf was pitched as an alternative to the PGA Tour, the highest level of professional golf for nearly 100 years. The PGA Tour responded by suspending several players who had signed up with LIV Golf. The two series have since engaged in an acrimonious legal battle.
Meanwhile, a recent report in The New York Times revealed that LIV Golf appears far from meeting the goals it had set out to achieve. Its inaugural season cost more than $750 million, and the league hasn't yet announced any major broadcasting or sponsorship deals for the next season. Earlier this week, LIV Golf CEO Atul Khosla resigned from his position.
The birth of LIV Golf further stoked allegations of sportswashing against Saudi Arabia. Critics said it was the latest example of Crown Prince Mohammed bin Salman's regime trying to sanitise its human-rights image, which hit a low after the 2018 assassination of journalist Jamal Khashoggi at the Saudi consulate in Istanbul.
Crypto winter freezes sports sponsorships
It's amazing what a difference 12 months can make. Last year, one of the biggest shifts in sports business was the proliferation of cryptocurrency sponsorships. Crypto companies, which profited from the rising value of bitcoin and other digital currencies, turned to sports sponsorship to boost their growth. The logos of companies like Crypto.com, FTX, and Socios were seen everywhere in the world of sport.
We're living in a completely different world today. The crypto bubble burst in 2022—and how! The industry has shed more than $2 trillion in market value in the last 12 months. The most significant collapse was that of crypto exchange FTX, which filed for bankruptcy last month and whose owner, Sam Bankman-Fried, has been arrested.
FTX reportedly spent close to $100 million on sports sponsorships in 2021. It had partnerships with the Mercedes F1 team, the ICC, and multiple franchises in the NBA, including the naming rights of the Miami Heat arena. It also had deals with ​​top athletes, including Tom Brady, Naomi Osaka, and Steph Curry. All these partnerships have been suspended.
AP Sports

@AP_Sports
A host of sports stars including Tom Brady and Shaq were named as defendants in a class-action lawsuit against cryptocurrency exchange FTX, arguing that their celebrity status made them culpable for promoting the firm's failed business model.
apne.ws/HgTHJfK
Nov 16, 2022
147 Likes   73 Retweets   58 Replies
It's not just FTX. There have been other breakups, like Chelsea-Amber Group, Red Bull Racing-Tezos, and Uefa Champions League-Crypto.com. Bloomberg reported that the number of crypto-sports sponsorship deals signed since July is down more than 50% compared with the first half of 2022.
It's not all over, though.
Crypto firms still spent $2.4 billion on sports sponsorships this year, per Forbes. Crypto.com was a prominent sponsor during the Fifa World Cup in Qatar. Its $700 million naming-rights deal for the Crypto.com Arena in Los Angeles, home to the LA Lakers, is still alive. As is its $100 million deal with F1. Crypto exchange Binance has also ramped up its marketing after the FTX collapse, including launching an NFT collection with football superstar Cristiano Ronaldo last month.
What will happen in 2023? Your guess is as good as mine.
A World Cup like no other
And then, to wrap up the year, there was Qatar 2022.
Arguably the most controversial and chaotic Fifa World Cup in its 92-year history. Corruption allegations, migrant worker rights, rainbow armbands, a last-minute beer ban, and an extraordinary speech on morals from Fifa president Gianni Infantino… the World Cup had everything.
What it also had was some exhilarating football. The script could not have been better: big upsets, plenty of underdog stories (including the Moroccan miracle), four thrilling quarterfinals, and arguably the best World Cup final of all time, culminating with Lionel Messi lifting the only trophy that had eluded him in his glittering career.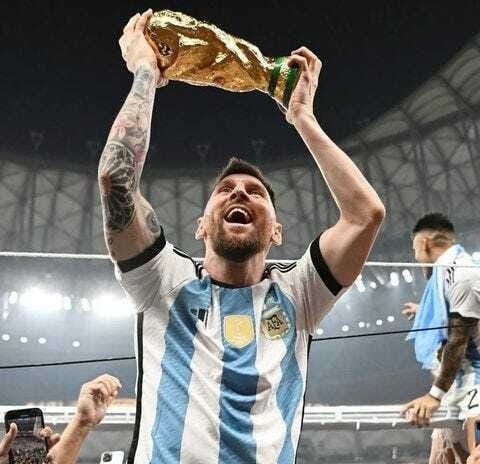 In many ways, Qatar got exactly what it wanted. And so did Fifa, which laughed its way to the bank with a record revenue of $7.5 billion for the four-year cycle leading up to Qatar 2022.
The months and years to come will define Qatar 2022's legacy. Will it be remembered as the World Cup of Messi, Mbappe, and Morocco or a $300 billion, 12-year exercise in sportswashing? Will the world, including the media, eventually forget the plight of the hundreds of thousands of migrant workers, many of whom lost their lives while building the infrastructure for the tournament?
It's really up to us.
That's all for this edition of The Playbook. Please write to me at jaideep@thesignal.co with any feedback (good, bad, or ugly), tips, and ideas.
See you next year!
Best,Jaideep Vaidya