Discover more from The Signal
The Signal is a daily curated newsletter that helps you understand the latest developments in business, tech, finance, economy, and policy with sharp analysis and crisp insights thats fun to read arriving at 8AM daily in your inbox.
Over 81,000 subscribers
4G is having a Micromax moment
Also in today's edition: Laxman rekha for Credit Suisse; The great CoWIN data breach; Big Tech abandons Hong Kong; Wary about Netflix
Good morning! Can you Ctrl+C and Ctrl+V an entire semiconductor facility? Turns out you can… or at least try to. Bloomberg reports that a former Samsung executive attempted to reproduce the Xi'an, China plant of the world's largest chipmaker—for a Taiwanese-backed company. The data-thieving exec, who'd worked with Samsung for 18 years, was ill-fated from the outset: the Taiwanese backer copped out. Chinese investors stepped in later, but Korean authorities got wind of the copycat plant before it could go full steam ahead. The case is unique because data theft in the now-geopolitically sensitive arena of chipmaking is limited to poaching talent and designs, not an entire goddamn semiconductor plant.
The Signal is now on Telegram! We've launched a group — The Signal Forum — where we share what we're reading and listening through the day. Join us to be a part of the conversation!
Today's edition also features pieces by Soumya Gupta, Srijonee Bhattacharjee, and Julie Koshy Sam.
If you enjoy reading us, why not give us a follow at @thesignaldotco on Twitter and Instagram.
The Market Signal*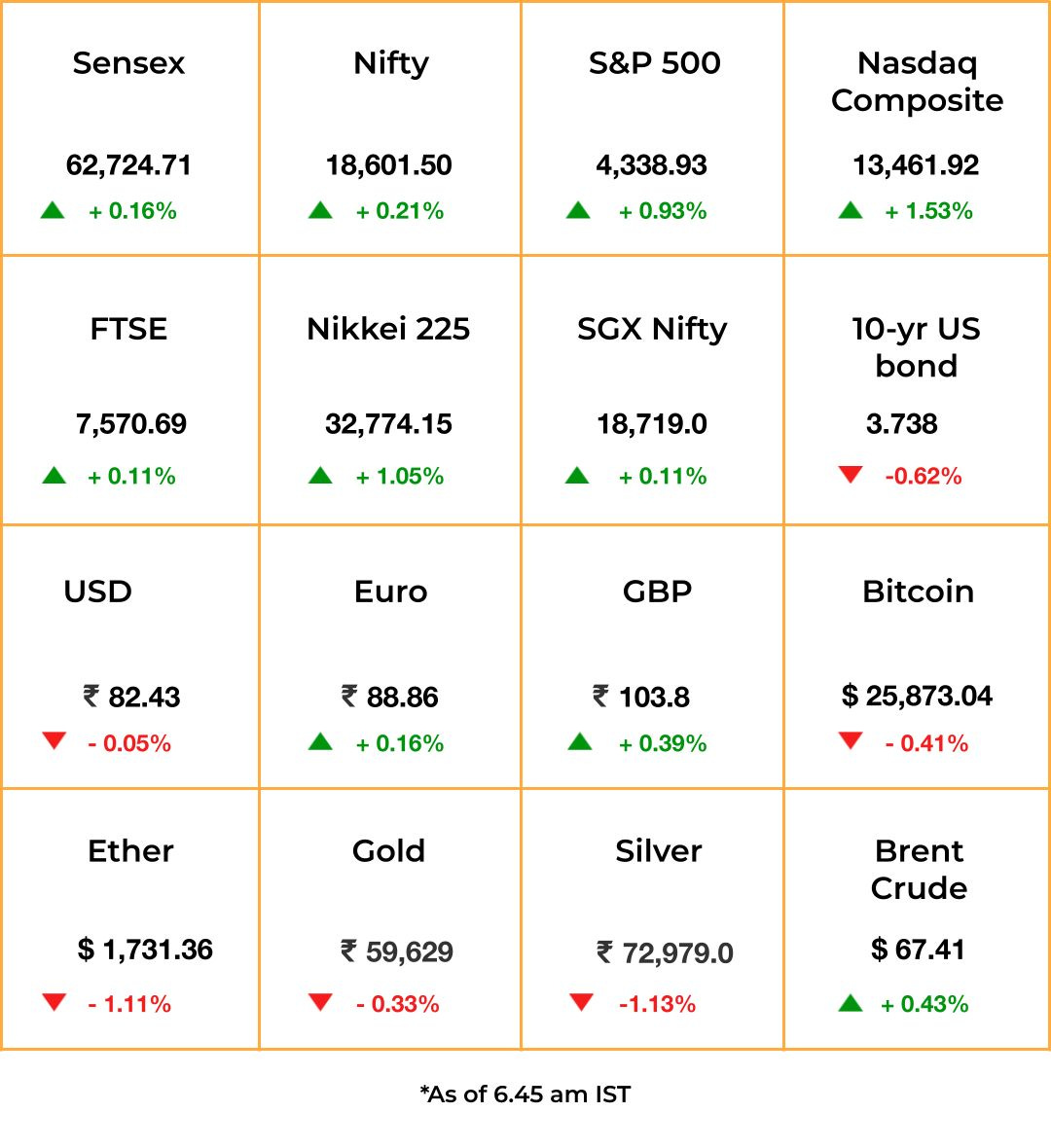 Stocks & economy: US hedge funds have become markedly, some may say dangerously, optimistic on equities. A few are paring bearish positions while others are buying voraciously, betting that inflation will cool and stay the Fed's hand on rates.
Bets on beleaguered banks and small-cap stocks increased in the hope that their performance may improve if the US averts a downturn.
Indian shares may rise as Asian peers are already pumped up by the gains in US indices led by tech stocks. There are domestic reasons to cheer too as inflation receding to a 25-month-low laid to rest fears, if any, of further rate hikes by the RBI. Factory output also picked up faster than expected in April. The finance ministry said the size of India's economy has grown to $3.75 trillion.
Nifty may make modest gains; action is expected in property stocks and mid caps.
SMARTPHONES
Déjà Vu
4G killed Micromax. The homegrown smartphone brand's 3G inventory became virtually worthless after the onslaught of affordable 4G phones by Chinese brands. Now, 4G devices are facing an existential crisis.
Details: Because of breakneck 5G expansion—a potential threat even to home broadband adoption in India—the share of compatible smartphones is now nearly 50% of the market. 4G phone share has dropped from 80% to 45% year-on-year. The result: an inventory buildup of unwanted devices few people want to spend more than ₹10,000 ($121.26) on.
Distributors and retailers are resorting to heavy discounts. Xiaomi has reportedly extended a ₹20 crore lifeline to retailers to help offload its end-of-life 4G phones, slashing prices by ₹3,000.
Aside: The government has asked Chinese mobile phone makers to get a local joint venture partner and hire Indians in key executive positions to operate in India.
🎧 4G is coming for 5G. Also in today's edition: Russia has a rupee problem. Listen to The Signal Daily on Spotify, Apple Podcasts, Amazon Music, Google Podcasts, or wherever you get your podcasts.
A MESSAGE FROM OUR PARTNER
Sex = Money
Well, not really. But for parents, in a convoluted way, yes. Because like sex, money too was a subject never spoken about.
What about it makes parents skittish, and not want to speak about it? Many times, our relationship with money is defined by our observations of our parents' relationship with it. And we can either let that define us, or take charge of our money matters. It all begins by just speaking about it. So let's talk about money.
According to a survey in 2022, 96 percent of Indian parents feel their children aren't financially literate. But there are always solutions at hand. Talking about personal financial decisions with peers, friends, and us could help break some of that shame associated with money. Because the more we talk about money, the less power it will have over us.
What are some of the things you've always wanted to know? Fill out the form below and ask away, Jupiter and The Signal are at your service. 
BANKING
Second Class Bankers
Credit Suisse (CS) bankers are facing UBS' virtue-signalling. The distress-takeover of the banker to the wealthy by its bigger compatriot has come with red lines those from CS cannot cross.
To prevent "cultural contamination": They are barred from doing transactions with clients in high-risk countries such as Libya, Haiti, Iraq, Russia, and Venezuela. They cannot handle complex financial instruments and have to seek UBS executives' permission for certain transactions. No surprise then that five top CS executives have quit.
Elsewhere: A top CS executive who moved to Barclays seems to be partially responsible for an exodus at the British bank's investment banking division. It has seen 30 high-level exits after ex-CS hand Cathal Deasy joined to co-run global capital markets. The bank's CEO CS Venkatakrishnan believes beefing up US investment banking, originally built on the unit salvaged from the Lehman Brothers' 2008 wreckage, will boost the bank's share price.
DATA SECURITY
Breach Is The Rule, Not The Exception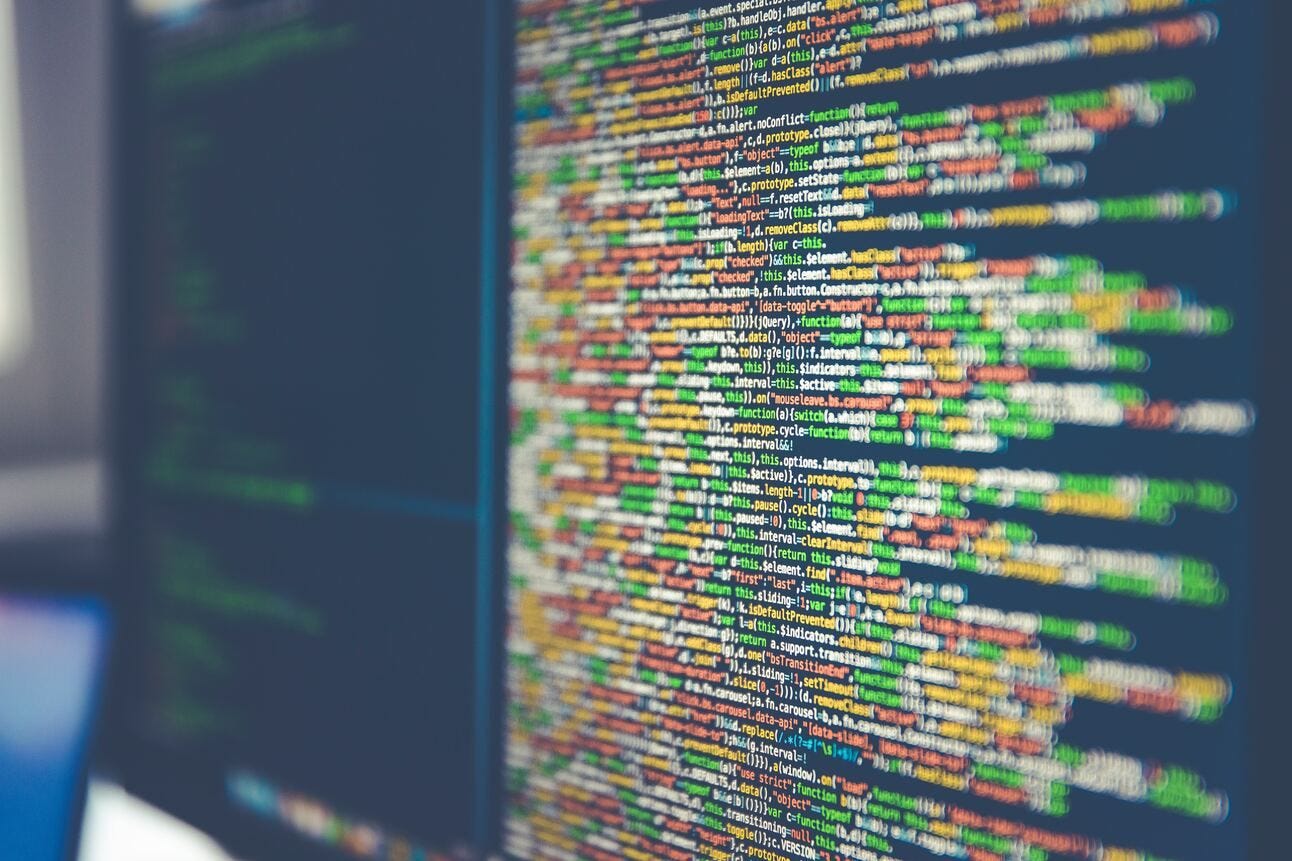 Photo by Markus Spiske on Unsplash
Government databases are leaking info like a sieve. A Malayalam news portal, The Fourth, reported (a follow-up story in English here) that a chatbot on the instant messaging service, Telegram, was liberally handing out information of those registered on the CoWIN app to anyone who cared to ask.
How it worked: When an inquirer fed a mobile phone number or Aadhar number to the bot, it spewed out all the information available in the CoWIN database. Details included phone number, date of birth, ID card number, the centre where the person got vaccinated etc. this data was mandatorily collected from citizens to get Covid-19 inoculation.
Rajeev Chandrasekhar 🇮🇳

@Rajeev_GoI
With ref to some Alleged Cowin data breaches reported on social media, @IndianCERT has immdtly responded n reviewed this
✅A Telegram Bot was throwing up Cowin app details upon entry of phone numbers
✅The data being accessed by bot from a threat actor database, which seems to… twitter.com/i/web/status/1…
Jun 12, 2023
323 Likes   182 Retweets   26 Replies
The CoWIN database is one of the most comprehensive and robust ones as almost every resident of the country was covered and each was uniquely linked to mobile phone and ID, mostly Aadhaar numbers.
The Signal
The bot was taken down a day after the media report. The extent of the breach or how long the chatbot was active is still unknown. While no database can be said to be absolutely safe from breaches, the incident once again exposes the key weakness in India's data security and redress framework: the absence of a privacy law. This August 24 will mark the sixth anniversary of the Supreme Court verdict declaring privacy an inviolable fundamental right. Yet, Indians do not have any legal cover against such data and privacy breaches. There is no known timeline either for a privacy law.
TECH
Fairweather Friends
In 2019, Alphabet-owned YouTube had disabled 210 channels that spread misinformation about pro-democracy protests in Hong Kong. Cut to today, it, alongside other American Big Tech majors, may shut out Hong Kong altogether.
Details: A Hong Kong court has adjourned a hearing to ban the special administrative region's protest song Glory to Hong Kong, whose videos are still present on YouTube. But companies aren't waiting for the outcome of Hong Kong's first legal challenge to Big Tech. The Wall Street Journal reports that Microsoft, OpenAI, and Google have restricted local access to their AI chatbots. Apple, which partners with Tencent to toe Beijing's line in the mainland, reportedly (and temporarily) blocked access to Mastodon and other sites in its Safari browser.
Flip side :A decreasing number of western non-tech companies, otoh, believe that China is "investible" and worth the rigmarole of divvying up their businesses as Beijing becomes more draconian.
ENTERTAINMENT
An Unhappy Marriage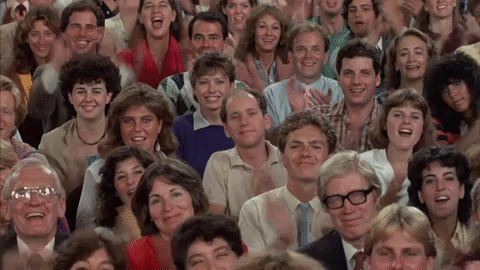 Both American streaming platforms and local production houses worldwide have benefited from this decade's global OTT boom. Now, both have discovered the downsides of this arrangement. Despite a Hallyu wave, South Korean producers are struggling because they're dependent on platforms like Netflix and Amazon Prime to get a global audience. Analysts are downgrading production houses' stocks and their share prices are plunging.
Loco for local: Streaming platforms aren't simply exporting American shows. Netflix found that its users watch locally-made programs much more than foreign shows in markets like Japan, Southeast Asia, and India. Similarly, local music artists dominate the charts in individual markets for streaming platforms like Spotify. A good example is Amazon Prime Video's Citadel. It has done so well in India that a Season 2 is on, but the US show starring Priyanka Chopra has flopped in its home market. Execs are blaming a "very jaded" American audience.
FYI
Riposa in Pace: Controversial former Italian Prime Minister Silvio Berlusconi passed away at 86. Besides being Italy's longest-serving post war PM, Berlusconi was also a media mogul and owned football clubs AC Milan and Monza.
r/gonedark: Reddit suffered an outage on Monday after over 6,000 subreddits, including some of Reddit's most-visited ones, took themselves private for two days while protesting the platform's API pricing.
Red signal: The Supreme Court effectively revived a ban on bike taxis by the Delhi government by setting aside a Delhi High Court order that allowed them to operate in the city until the government notified its final policy.
Techlashes: The European Union is set to slap Google with an antitrust complaint targeting its core advertising business. The US' Federal Trade Commission will also sue to block Microsoft's acquisition of Activision Blizzard from going through before its July deadline.
Cashing out: Indigo co-founder Rakesh Gangwal's family is reportedly planning to sell 5-8% of its stake in the budget carrier worth ₹7,500 crore ($909.6 million). The stake sale will happen in block deals.
Banned: Indian securities regulator Sebi has barred Zee Entertainment's father-son duo Subhash Chandra and Punit Goenka from holding directorial positions in any listed company until further orders.
Pay to wipe: JPMorgan Chase will pay $290 million to settle—court agreeing—a lawsuit accusing it of consorting with sex offender Jeffrey Epstein.
THE DAILY DIGIT
736
The number of accidents that Tesla's autopilot mode has been responsible for in the US since 2019. Fatalities stand at 17. (The Washington Post)
FWIW
Born to be wild: US travellers are getting innovative in a bid to skip high airline baggage fees. Enter 15-pocket fishing vests. Travellers have been shoving phones, headphones, passports, wallets, snacks, earplugs, camera equipment, and even water bottles in these things. Chelsea Dickenson, who runs cheapholidayexpert.com suggests getting rid of the memory foam from travel pillows to add clothes inside. TBH, this hardly sounds like a hack. Pair it with cargo pants, and you could be in the running to be the world's worst co-passenger.
Strangers welcome: Turns out that familiarity doesn't make a team productive, at least when it comes to creative projects. According to researchers Hoon-Seok Choi and Leigh Thompson, working together breeds similar attitudes and behaviours. Since creative thinking requires us to be out of the box, new faces may just help the team become productive. If you're inclined to provide the necessary context and dedicate significant time to bring people up to speed, it all makes sense. 😐
Elixir of life?: Those with a Red Bull obsession may be onto something. According to a study published in the journal Science, a large amount of taurine, a common ingredient found in health supplements and energy drinks, may slow down ageing. It was linked to delaying ageing in worms, mice, and monkeys. This makes a case for further studies on humans. We wonder what real-life Benjamin Button, Bryan Johnson, thinks of this.