Discover more from The Signal
The Signal is a daily curated newsletter that helps you understand the latest developments in business, tech, finance, economy, and policy with sharp analysis and crisp insights thats fun to read arriving at 8AM daily in your inbox.
Over 81,000 subscribers
5G springs into auction
Also in today's edition: India's job corps; Streaming plays the waiting game; Amazon's flipping properties; New rule book for Big Tech
Good morning! South Korean pop-band BTS is now a thing of the past. The superstars announced their decision to focus on their solo projects, a day after their ninth anniversary. Shares of Hybe, the South Korean entertainment company behind BTS plummeted as much as 28% on Wednesday. Guess you win some, lose some.
🎧 The BTS have called it quits. Find out why.
If you enjoy reading us, why not give us a follow at @thesignaldotco on Twitter and Instagram.
The Market Signal*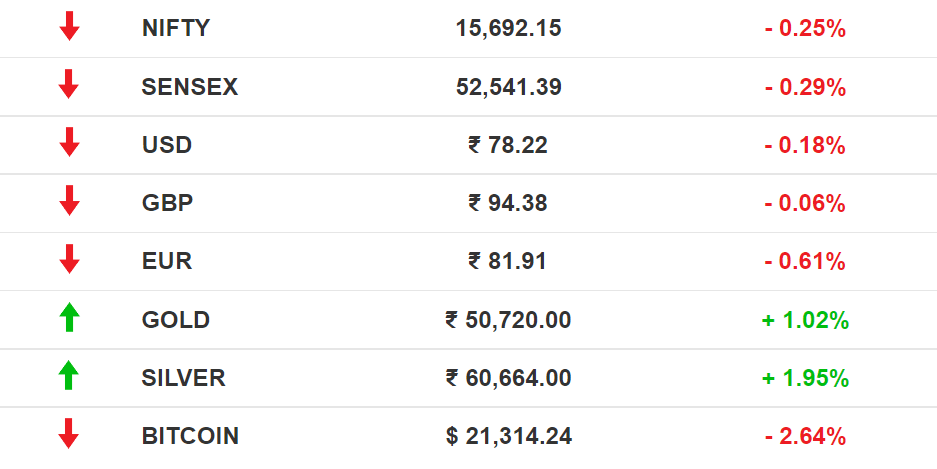 Stocks: Indian benchmarks settled in the red, hours ahead of the US Fed Reserve policy meeting and persistent foreign fund outflows. The rupee plunged to a fresh lifetime low of 78.22 against the dollar. The US Federal Reserve hiked interest rates by 75 basis points on Wednesday, its biggest since 1994. It also signalled that it will make a similar hike in the next meeting to curb inflation. Wall Street closed higher.
Early Asia: The SGX Nifty was down nearly 2.03% at 7.30 am India time. The Hang Seng Index declined 0.38%. Nikkei 225 soldiered on.
TELECOM
5G Is Finally On India's Horizon
India's 5G spectrum auction, whose reserve price is valued at ₹5 lakh crore, is slated for July 26. The Cabinet-approved notice has several firsts: successful bidders are eligible for bank guarantee relief, no spectrum usage charges, and payment in 20 annual instalments instead of upfront. Most notably, it greenlit captive private networks.
Telco setback: The last is a win for tech majors, who were in a standoff with Cellular Operators Association of India, the industry body representing Jio, Airtel, Vi, etc. Enterprises can now buy their own spectrum, meaning telcos will lose high-value clients.
Spectrum validity has been reduced from 30 years to 20 years. Telco lobbying for airwave price cuts was also unfruitful.
What's ahead: Bidding wars­—considering satellite and defence operators already occupy some 5G bands­—and 10x faster speeds for 5G-compatible handsets. Recent tariff hikes should sustain telcos' 5G deployment… for now.
STREAMING
Streaming Giants Pull Punches For Sport
Viacom18's IPL win could spell trouble for Disney Hotstar. While Disney seems to be shrugging it off, it will bleed subscribers between Voot's IPL gain and HBO Max's impending India launch. How much? Some estimates say 20 million, but that may be a stretch. Disney Hotstar has international cricket rights until 2023, after all.
Hardball: Disney may fight to defend Formula 1's US broadcast rights, which expire this year. But Netflix is close on its heels.
BFD: Looks like Apple is doubling down on the Ted Lasso effect IRL. Apple TV will be the new home of Major League Soccer from 2023-2033.
The downside to all this is that users who sign up for "must-see" content unsubscribe just as quickly.
Aside: Warner Bros Discovery, which owns HBO Max, is laying off nearly 30% of its ad sales workforce.
🎧 There's money to be made in sports. Streaming platforms are betting on it.
JOBS
Govt To Hire Clerks And Train Warriors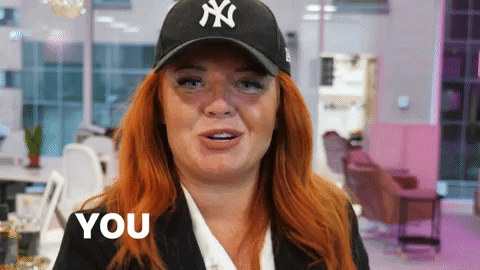 Prime Minister Narendra Modi has ordered a million young people to be drafted into government within 18 months.
Soldiers too: Separately, the defence ministry has launched 'Agnipath'—fiery path— a scheme to recruit young people of 17.5-21 years for a four-year stint in the armed forces. They can stay on in the forces if they wish to.
Rajnath Singh

@rajnathsingh
The 'Agnipath' scheme approved by the CCS chaired by Prime Minister Shri  @narendramodi is a truly transformative reform which will enhance the combat potential of the Armed Forces, with younger profile and technologically adept soldiers. #BharatKeAgniveer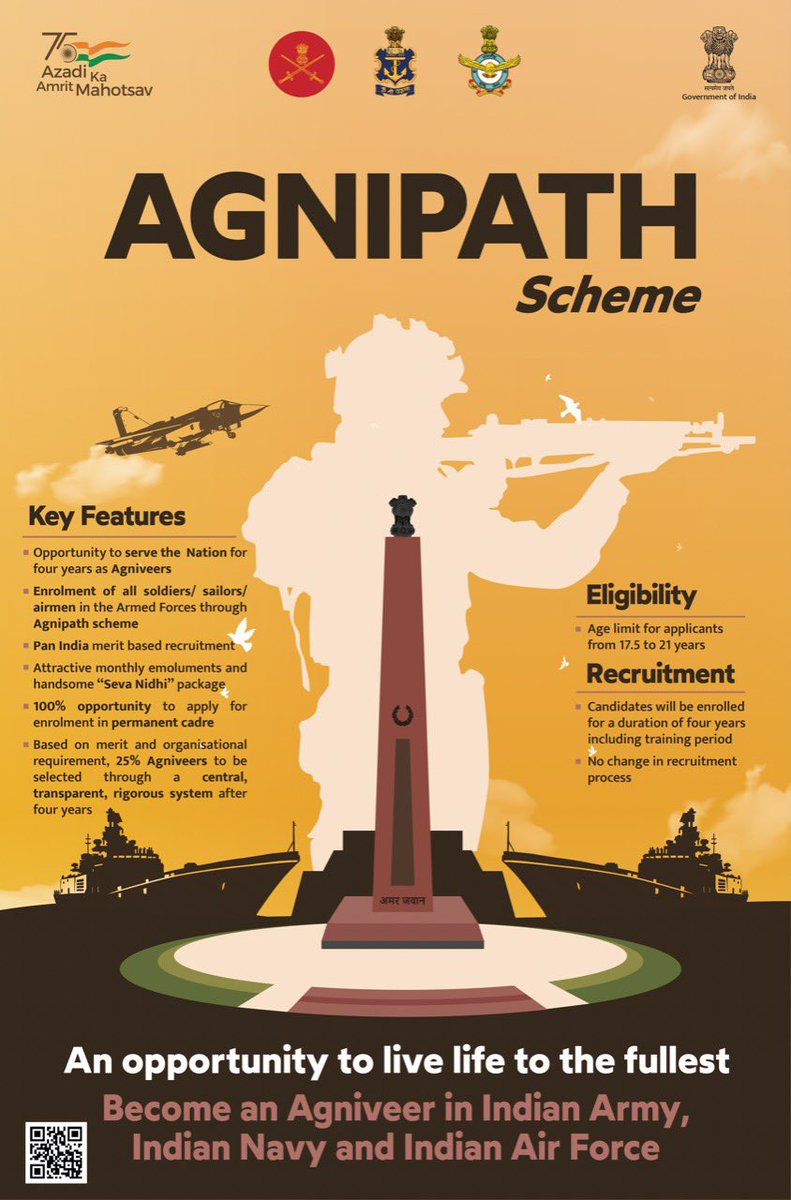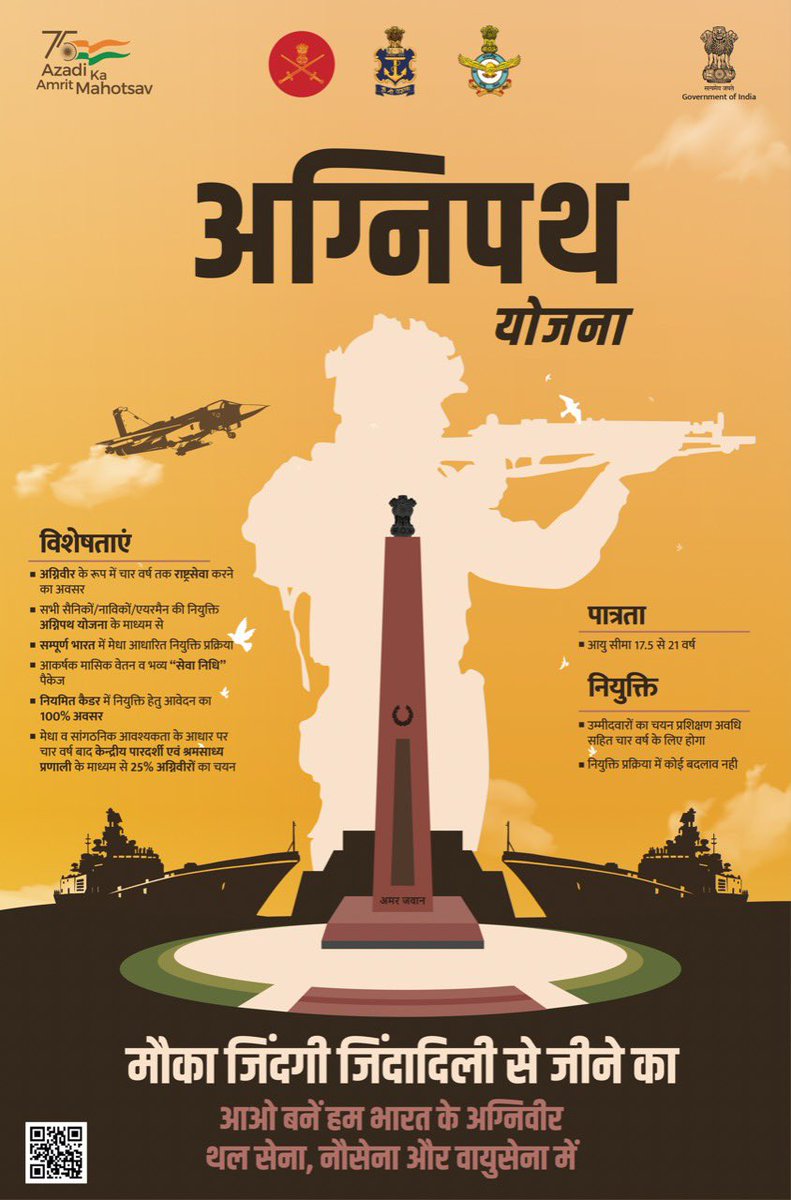 Jun 14, 2022
12.4K Likes   3.06K Retweets   1.15K Replies
The Signal
The government's mission-mode recruitment will barely be a blip as unemployment and poor quality employment have been bugbears India has been struggling with for years.
Unemployment among urban youth aged 15-29 is currently over 20%. Women have it worse. The government, however, could do with a few more hands in offices. Over the past couple of decades, it has been reducing headcount to cut costs. Several departments have been complaining about heavy workloads, meagre human resources, and low quality of work delivered by staff hired on contract.
The Agnipath scheme partly appears to be a throwback to a training programme, which was reportedly discussed four years go, to instil nationalism in youth. Defence minister Rajnath Singh tweeted that the trained, motivated and skilled 'Agniveers' (fiery heroes) in society will be assets to the nation. Hopefully there will be enough jobs to absorb them when they leave after four years, or India could end up with an army of weapons-trained jobless in society.
TECH POLICY
Big Tech Braces For Code Switch
The updated EU code of practice is set to bring in tighter rules for social media giants such as Google, Facebook, and Twitter to curb fake accounts on the platforms. The firms would risk big fines if they fail to take measures against deepfakes across their platforms.
Tell me more: The companies will also have to provide a country-by-country breakdown of their measures, rather than providing just global or Europe-wide data as they currently do. Google has already banned deepfakes from its machine learning platform Colab. The UK is also going to investigate Apple and Google over possible cloud gaming dominance. Meanwhile, Germany has initiated proceedings against Apple to review whether its ATT app tracking rules are anticompetitive.
Healthcare too: The FTC has launched an investigation into whether telehealth startup Cerebral engaged in deceptive marketing for its online therapy and medication services.
E-COMMERCE
Amazon, The Property Developer
Amazon once relied on agents who'd scout properties for its warehousing needs. Once developed, it'd rent the warehouses. No more. It's flipping vacant land and buildings into mammoth fulfilment centres. Amazon has turned property developer.
Say what: Between 2020-2022, Amazon tripled its industrial space by splurging $2.2 billion for 4,000 acres across North America.
Why? Because Amazon wants to move closer to customers so it can deliver swiftly, perhaps within a day. Brick-and-mortar giants (read: competitors such as Walmart) that own properties have greater control over assets that appreciate.
Double-edged sword: It's a risky strategy in lieu of slowing e-commerce growth. Being saddled with excess property and operational costs means Amazon may have to sublease some warehouses and decelerate expansion. Not to mention the red tape that comes with being a developer.
FYI
Under the Bodhi Tree: Lupa Systems led a $225 million round into executive edtech company UpGrad. The Lupa-backed Allen Institute is also amping up its digital play.
Closing in: YouTube Shorts, with 1.5 billion monthly active users, has emerged as one of TikTok's chief competitors in the short video market.
Mixed signals: Coinbase has laid off 8% of its India staff, while hiring a former Niti Aayog official as director for market expansion.
Beyond PUBG: South Korean game developer Krafton will invest in over $100 million in Indian startups this year.
Shopping around: Zomato-backed logistics aggregator Shiprocket has acquired a majority stake in Pickrr, its chief rival, in a deal worth $200 million. It is also exploring an acquisition of Shyplite.
Disconnected: After ExpressVPN and Surfshark, NordVPN will be shutting down its India servers, in effect refusing to comply with a CERT-in directive to store Indian users' data.
Day off: Sri Lanka's government workers will get their Fridays off to "engage in agricultural activities" in their backyards, with a potential food crisis looming in the country.
Copycat: Facebook is hedging its future by becoming more like TikTok, The Verge reported citing internal documents. This includes "recommending posts regardless of where they come from" and the Messenger app rolled back into Facebook.
FWIW
Drink to this: Every TikTok marketer's wet dream, this. Water bottle brand Cirkul went viral on Tiktok for its flavour cartridges. Soon, it was seen on shelves in Walmart. Its valuation has now jumped 500% to $1 billion after it raised $70 million in a funding round.
Space attack: Sounds like the plot of a science fiction movie. China claims it has detected signals from aliens. According to the Chinese state-affiliated media, the world's largest radio telescope Sky Eye picked up electromagnetic signals from life beyond Earth. Either that, or some natural radio interference. Strangely enough, the report was later deleted.
Bard act to follow: There's a new dating game for all Shakespeare fans who think the tragic characters deserved better. Players have to mix and match nine different characters from Shakespeare's plays and test their romantic chemistry for a happy ending. Turns out every Juliet has her Ophelia, too.
Want to advertise with us? We'd love to hear from you.
Write to us here for feedback on The Signal.