Discover more from The Signal
The Signal is a daily curated newsletter that helps you understand the latest developments in business, tech, finance, economy, and policy with sharp analysis and crisp insights thats fun to read arriving at 8AM daily in your inbox.
Over 81,000 subscribers
Aadhaar gets a security patch
Also in today's edition: VCs, PEs under Sebi's scanner; Apple TV's dilemma; The youth are done working; Jet 2.0 is waiting for engines
Good morning! US astronaut Frank Rubio will join Russian spacefarers, Roscosmos' Sergey Prokopyev and Dmitri Petelin, on Wednesday, and NASA said it will broadcast the mission live. As part of the deal, a Russian cosmonaut will partake in a mission in a US-made spacecraft. And you thought the US and Russia were arch rivals and because the former was helping Ukraine fight a war with the latter… Well, all's fair in war and space, perhaps.
🎧 The Soyuz MS-22 crew ship is scheduled to take off on Wednesday! The RBI's new mandate on card tokenisation may disrupt auto-renewal subscriptions. The Signal Daily is available on Spotify, Apple Podcasts, Amazon Music, and Google Podcasts, or wherever you listen to your podcasts.
If you enjoy reading us, why not give us a follow at @thesignaldotco on Twitter and Instagram.
The Market Signal*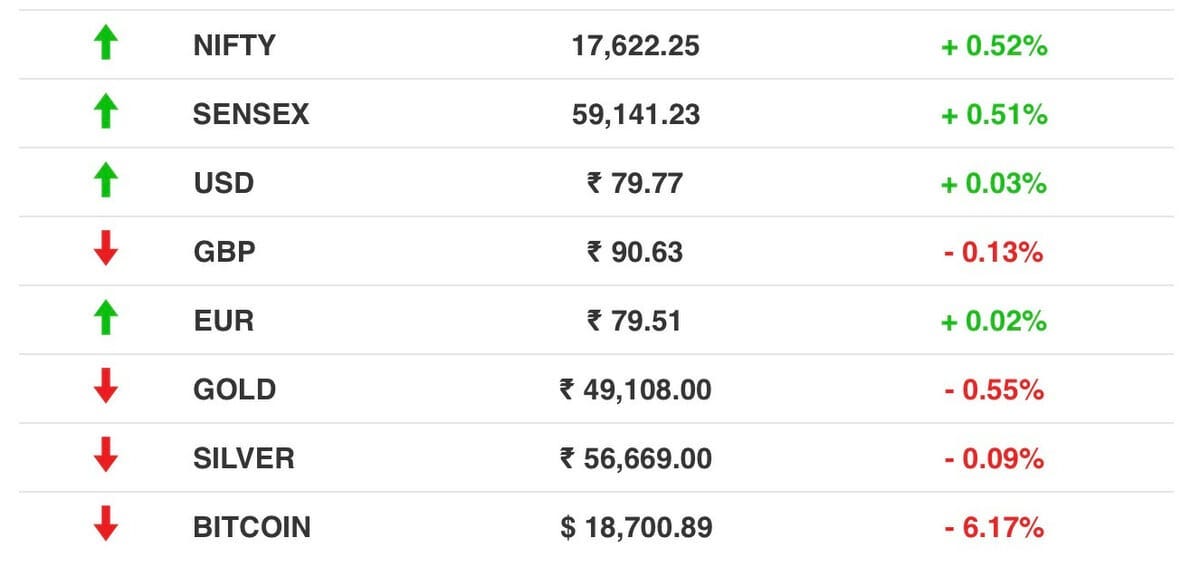 Stocks: The US Federal Reserve's upcoming policy meeting didn't dampen investor sentiment for local equities. The market is so bad the US has gone eight months with no tech IPO worth more than $50 million. Ethereum crashed over the weekend after the SEC claimed that it could become regulated as a security.
Stocks: The SGX Nifty was trading in the green (0.76%) at 7.30 am India time. Hong Kong's Hang Seng Index (1.09%) and Nikkei 225 (0.25%) also mustered through.
AADHAAR
New Kevlar For An Old Chink
After several instances of fraudulent withdrawals from Aadhaar-enabled mini ATMs, India's flagship unique identity number is getting a security upgrade to ensure "liveliness" of fingerprints.
Human touch: The new feature will help the system tell if the finger being pressed to a scanner is a living person's and not electronically generated or synthetically fabricated. The proportion of fraud reported was 0.005% of overall Aadhaar transactions. But that's quite high as there are only 3.5 million active mini ATMs.
Old red flag: Aadhaar architect Nandan Nilekani had raised safety concerns in 2017. An upgrade was promised but it seems it took a few years in the making. In May, the government issued a press release cautioning users from handing out Aadhaar photocopies. It withdrew the release within hours. All this in the absence of a privacy law. Critically, voter IDs and Aadhaar will soon be linked if the Supreme Court allows.
A MESSAGE FROM OUR PARTNER
All About Your City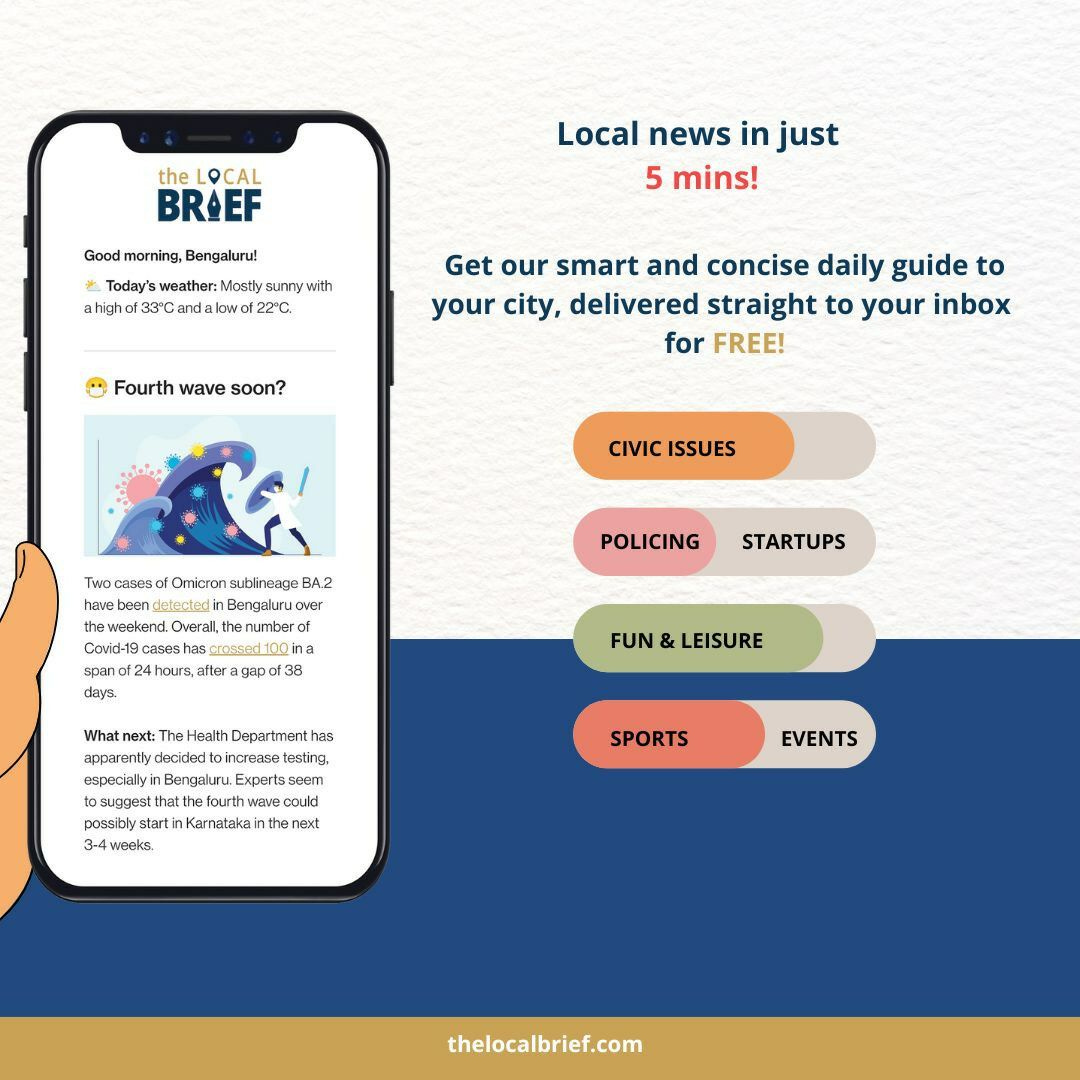 It's about time you made plans for the holidays. October is a month full of holidays. Want to know what your city has in store for you?
The Local Brief… is your eyes and ears in the city. We tell you all about what's up in the city. We will also introduce you to the interesting people who make your city life rich. BTW, just call us TLB.
We also don't like to waste time. That is why you can read TLB as quickly as you can pop a puchka or a kebab at the Durga Pujo Pandal. It will feel that good too.
Give us a try if you live in Chennai or Bengaluru or even if you're passing through.*
REGULATION
SEBI Trains One More Spotlight On VCs, PEs
There are more regulations likely coming the way of private equity and venture funds. A week after it began digging into startup valuation practices, SEBI is taking a hard look at funds with only a handful of investors.
The ask: The capital market regulator wants to see details pertaining to investors in all the schemes, including their full names, country of origin, nature of entity, amount committed to and raised by the fund. It has called for similar details of investee companies as well.
Motive: While the objective is yet unclear, SEBIs' move hints at possible new regulations to improve transparency in movement of funds and investment decision-making.
To boot: A few days ago, SEBI had also asked funds to spell out whether its sponsor and manager were controlled by foreign residents.
STREAMING
Apple Needs A Pixar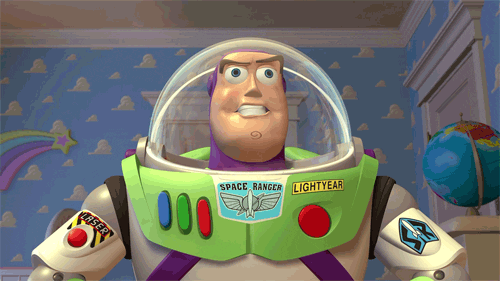 Apple TV+ is going through a bit of a rough patch. The streaming arm wanted to bring its original video efforts into the limelight with Luck.
The movie had a production budget of ~$140 million, an A-list voice cast, and an exclusive deal with Skydance Animation, headed by a Pixar veteran. But it did little to drum up interest.
Moar drama: Ted Lasso, which helped it nab Emmy's just last week, doesn't have a production date for its much-awaited Season 3. Apple is undecided about its $120 million drama, Emancipation, starring Will Smith. Why? Smith's brand has taken a hit, and Apple doesn't want to associate with the actor for now.
The Signal
Apple TV's made all the right moves so far: it got attention at the Oscars and the Emmys this year. One would assume that iPhones, Macs, and Apple TV sales would translate to more subscribers. But success with streaming has been elusive. It didn't make as many strides as it wanted with its attempt to entertain a new audience—kids.
Only 2.2 million Apple customers (two years and older) watched the movie. That's still a blip compared to Pixar's Lightyear, (12 million views in the first week) which was an out-and-out flop in theatres and streaming. What we do know is that Apple TV+ now has 6.2% of the global streaming platform market share at a time when Netflix and Disney+ are looking to introduce ads. Apple needs to up the game if it intends to take on the giants. Stat.
WORK
Lie Flat And Let It Rot
In a stark reminder of the crossroads that the young generation is at, Chinese youth are "lying flat" and "letting it rot".
What: The latter, called "bai lan" in Mandarin, is particularly ominous as it means the young have no hope whatsoever. The former, known as "tang ping", is a social protest against hustle culture. Unemployment for the 16-24 age group crossed 20% in July, up from 16.2% a year before.
Global echo: It's like quiet quitting, a trend where workers are increasingly disengaged from work and merely mark time in offices. Gallup's State of the Global Workplace: 2022 report said worker stress is at an all-time high. The common mantras of global workers, Gallup found, are: "Living for the weekend," "watching the clock tick," "work is just a paycheck."
India: Software major TCS found that most of its millennial employees were unwilling to come back to office.
AVIATION
It's All About Costs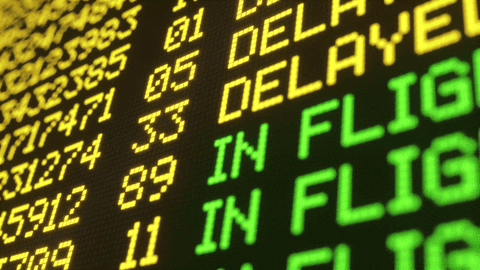 After government-mandated caps were removed, airfares on less crowded routes have fallen but ticket prices for frequently travelled routes have shot up 40% compared to the last year. Yet, bookings were up 67%.
Dragging on: Jet Airways 2.0 is taking more time than expected because its new owners and engine makers are still haggling over lease terms and costs. It also has to settle lenders' dues before leasing or buying aircraft.
Good idea? The merger of Tata's two low-cost airlines—the loss-making AirAsia and Air India Express seems to be a valid move to save the former. But Air India Express operating with Boeing planes and AirAsia with an all-Airbus fleet can increase the operational cost for the combined entity. It will raise the risk for parent, Air India.
FYI
New frontiers: Chinese e-commerce company Pinduoduo is following Shein to expand in the US market with an app called Temu.
Pink slips: Mobility company Ola has fired 200 engineers in a fresh round of layoffs. Last week, Clear, the online tax-services company, also laid off around 190 employees.
To the bourses: Oyo, which claims to have become EBITDA-positive in Q2, has filed fresh documents with SEBI for an early 2023 IPO.
Tax the tokens: India is mulling a clear status for cryptocurrencies in the legal framework to introduce GST on their transactions.
Is it over? US President Joe Biden abruptly declared the Covid-19 pandemic to be "over", even as records indicate over 400 people died from Covid-19 every day.
Deposed: Former Twitter CEO Jack Dorsey will be questioned under oath as part of Elon Musk's $44 billion Twitter court battle.
In the dock: Uber has blamed teenage hacker group Lapsus$ for a breach of its internal systems last week.
FWIW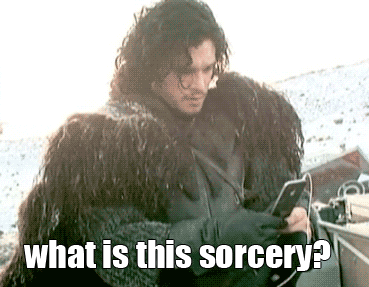 Yes they can: As if dogs needed any redeeming, they now can potentially save lives by donating blood. One among them is former Canadian football player, John Rush's dog. Only caveat: dogs need to weigh at least 25 kgs. Medium and small-sized dogs are already out of the list.
Too much to handle: Some customers who just bought the new iPhone 14 Pro are experiencing a weird issue—the camera is shaking and making disturbing noises while taking pictures through a third-party app such as Snapchat, TikTok, and Instagram. It seems that these apps were underprepared for the upgrade.
*Disclaimer: Today's partner, The Local Brief is not part of The Signal's product suite.
Enjoy The Signal? Consider forwarding it to a friend, colleague, classmate or whoever you think might be interested. They can sign up here.
We recently got funded. For a full list of our investors, click here.
Want to advertise with us? We'd love to hear from you.
Write to us here for feedback on The Signal.