Discover more from The Signal
The Signal is a daily curated newsletter that helps you understand the latest developments in business, tech, finance, economy, and policy with sharp analysis and crisp insights thats fun to read arriving at 8AM daily in your inbox.
Over 81,000 subscribers
Aadhaar warning stumps public
Also in today's edition: Tesla drives past India; EY splits sides; China's metaverse has designs on fashion; Time's up for fake reviews
Good morning. Eighteen-year-old Sriya Lenka is the first Indian to become a K-pop star. It all started when she saw K-pop record labels calling for open auditions in 2020. So she started learning Korean, binged on K-dramas, and picked up classical music. Last year Blackswan's music label, DR Music, held an audition for a fifth member. She proved herself in an intense five-month programme. Love that for her. Hard work does come easy to us Indians.
The Market Signal*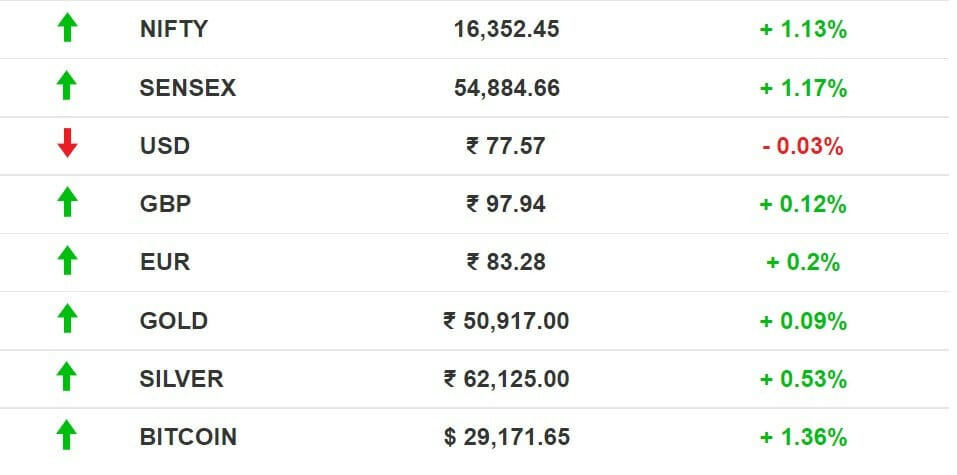 Stocks: Inflation growth rate in the US declined for the first time since November 2020, an indication that price rise might be peaking. That could pep up sagging sentiment in stock markets around the globe. In India, Nykaa's consolidated net profit slipped 49% in Q4 of FY22. Fuelled by global crude oil price rise, ONGC reported a 31% increase in net profit in the same period. Luxury watch retailer Ethos, certifying authority eMudhra and specialty chemical player Aether will make their debut on the bourses this week.
Early Asia: The SGX Nifty (0.24%), Hang Seng Index (1.05%) and Nikkei 225 (1.93%) started the week on a high note at 7.30 am India time.
AUTO
Musk Says No To India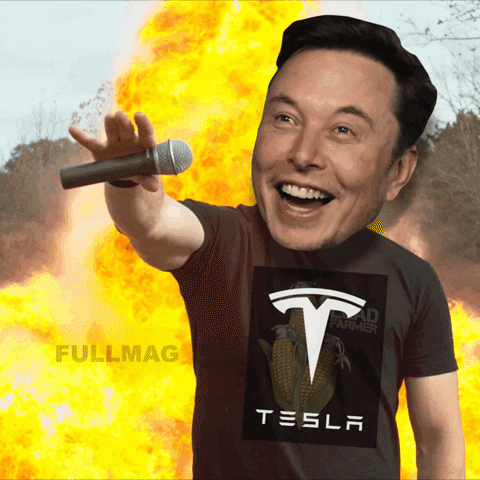 Elon Musk couldn't have made it any clearer: "Tesla will not put a manufacturing plant in any location where we are not allowed first to sell & service cars," he wrote to a Twitter user.
This is a veiled dig at the Indian government. Also, Starlink, he replied, was awaiting "government approval".
Bones of contention: The Indian government wants Tesla to manufacture locally, not import cars from China, and participate in its PLI scheme for EV batteries. But Tesla wants India to first reduce import duties.
Moving out: Because of the standoff, Tesla India employees were reassigned to Asia-Pacific and Middle East markets.
Elsewhere in Musklandia: Tesla is delaying deliveries over a missing part. Tesla shareholders aren't too pleased with Musk's Twitter bid. And Musk's BFF, the SEC, has questioned him over his delayed Twitter stake disclosure.
BUSINESS
EY Is Breaking Up
This year's biggest public breakup contender in the business world is here: Big Four accounting giant EY is looking at a split. As part of the restructuring, its auditing and advisory businesses will go their own ways.
Glow-up: Both parties can take on new firms that otherwise risk clients' conflict of interest. EY has of late featured in a number of scandals, a hazard when you advise companies that one of your arms audits even if not simultaneously.
What now? Something similar happened when Arthur Andersen (AA) and Andersen Consulting split more than two decades ago after being ensnared in an accounting scandal involving the power company Enron. While AA and Enron did not survive the scandal, Andersen still thrives as Accenture. Regulatory watchdogs, including the SEC, have increasingly taken interest in the accounting industry. EY's rivals, meanwhile, will wait and watch even as they dismiss the development.
🎧 Following a slew of financial scams, EY is splitting its audit and advisory divisions. How will this pan out? Dive in.
AADHAAR
Government Lets Slip The Mask
For something considered foundational to India's digital leap, Aadhaar has not lived up to its promise. But its penchant for keeping controversy pinned to its coattails is intact, often creating it out of thin air.
Caution: The government issued a press release cautioning users from handing out photocopies of their Aadhaar number-printed cards to organisations because it could be "misused'. Only entities licensed by the Unique Identification Authority of India (UIDAI), the creator and manager of Aadhaar, can use the number and card to establish the identity of a person, it said.
Precaution: The release of May 27, 2020 was withdrawn on Sunday after a social media outcry. The latest release said only "normal prudence" was required.
The Signal
It's a bit late to be warning citizens from sharing Aadhaar. Aadhaar has become the de-facto identity-establishing, and more importantly, proof-of-residence document for anything and everything. As a colleague lamented: "It's dumb that they're doing it now. My Aadhaars [photocopies] are floating everywhere in the universe".
That shock was universal. The first press release said unlicensed private entities such as hotels and film halls are not permitted to collect or keep copies of Aadhaar, even when it's the most commonly demanded document at Indian private establishments. Every hole-in-the-wall mobile phone shop keeps a stack of Aadhaar photocopies collected from customers.
If the first release caused panic, the subsequent clarification has sowed suspicion. What is the government hiding?
🎧 The government withdrew an Aadhar advisory warning citizens not to share photocopies of the identity document. Here's what the flip flop was all about.
METAVERSE
Chinese Metaverse Wants To Make A Fashion Statement
We told you about China's metaverse ambitions earlier this year. Tencent, ByteDance, and Xiaohongshu—dubbed 'China's Instagram'—are now gunning for metaverse fashion. But challenges abound.
Explain: Xiaohongshu is selling virtual fashion NFTs. Tencent has lifestyle collaborations across its gaming portfolio. ByteDance will launch a virtual fashion app for the e-commerce arm of Douyin (China's TikTok).
But: Beijing's crypto ban means that western brands have a limited presence on China's metaverse, and Chinese companies cannot participate as freely on western metaverse platforms Sandbox and Decentraland, where many brands host virtual collections. Xiaohongshu has also sold just half of its NFTs since the April launch; Chinese netizens aren't sold on the concept yet.
Sidenote: Such hiccups aren't deterring Africa's virtual fashion designers though. And American influencers are under fire for shilling dubious crypto investments without disclosing their financial ties to said projects.
E-COMMERCE
Is The End Nigh For Five-Star Fakery?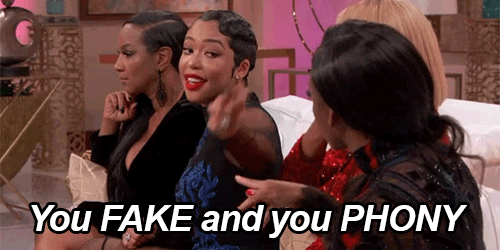 Those gushing testimonials that misled you into buying a sub-par product may no longer have their day in the sun. The Centre is planning to develop a framework that will curb fake reviews on e-commerce platforms.
Details: Well, there are no details about the framework; not yet, anyway. All we know is that it will be the handiwork of the Department of Consumer Affairs and the Advertising Standards Council of India. Both bodies discussed the issue with various stakeholders including Amazon, Flipkart, Reliance and Tata.
Consumer Affairs Secretary Rohit Kumar Singh shared an EU statement that 55% of 223 screened e-commerce websites do not provide proper information about product reviews. The most interesting takeaway, however, is Singh's recommendation that platforms be transparent about how they choose the most relevant reviews for display.
FYI
No Bad Blood: Theranos founder Elizabeth Holmes has filed a request to overturn her January conviction.
Tragic: A plane belonging to Nepal's Tara Air went missing with 22 people on board, including four Indians. The missing aircraft crashed in Mustang. A Gorakhpur-bound Spicejet flight returned to Mumbai after the outer pane of its windshield cracked.
Boozy Thrasio: Singapore-headquartered Indibrew acquired 32 mass Indian liquor brands from United Spirits for ₹820 crore. This includes Haywards, White Mischief, Blue Riband, Old Tavern, and Romanov.
Beyond airports: Adani Group is looking to acquire a stake in Mumbai-based Air Works Group, India's largest private aircraft maintenance, repair and overhaul company.
Relief: India's southwest monsoons have arrived in Kerala three days ahead of their onset (June 1). The country is expected to have a normal rainy season this year.
New frontiers: As Amul looks to enter the organic food space, diversified conglomerate ITC acquired a 10% stake in Blupin Technologies, the parent of D2C brand Mylo.
Ramp down: Samsung will reportedly cut smartphone production by 30 million units in 2022. In China, consumer demand for smartphones is rapidly decreasing.
FWIW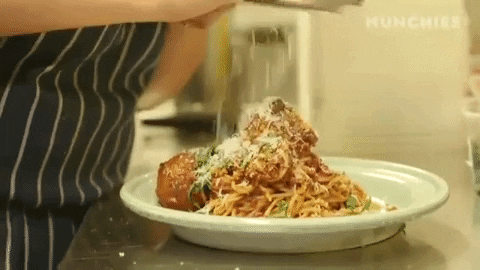 Cheesed off: If France can go all out for Roquefort cheese, why not Italy? The country's Parmigiano Reggiano Cheese Consortium, which represents producers of the cheese we call parmesan, will fight dupes by installing tracking chips in cheese wheels. If that sounds like overkill, consider that the counterfeit market—which uses fillers such as wood pulp (yuck)—is worth $2.14 billion.
Home is where the ghost is: A Boston developer just spent over $1.5 million to buy the 18th century farmhouse that inspired The Conjuring. But Jacqueline Nunez will not live there; instead, she'll use the property for paranormal tours and events. We wouldn't want to live in a home that inspired the highest-grossing horror franchise of all time either.
Duck and dive: Turns out privacy-focused search engine and browser DuckDuckGo (DDG) isn't so private after all. Security researcher Zach Edwards found that DDG's mobile browser creates exceptions for Microsoft trackers. Why? Because DDG and Microsoft have a search syndication agreement. DDG chief Gabriel Weinberg offered an explanation, but at this point, it's like water off a duck's back.
Want to advertise with us? We'd love to hear from you.
Write to us here for feedback on The Signal.