Discover more from The Signal
The Signal is a daily curated newsletter that helps you understand the latest developments in business, tech, finance, economy, and policy with sharp analysis and crisp insights thats fun to read arriving at 8AM daily in your inbox.
Over 81,000 subscribers
Auto correct
Also in today's edition: Conglomerate mayhem; OTT Bill incoming; Akasa vs. pilots; No one is taking the UN seriously
Good morning! India (or should we say Bharat?) is drawing up a plan to host a new batch of cheetahs from South Africa. This time in Gandhi Sagar Wildlife Sanctuary or Nauradehi Wildlife Sanctuary in Madhya Pradesh, which will take over from Kuno National Park, the site currently housing 15 cheetahs. Per The Indian Express, the Cheetah Steering Committee has also suggested importing cheetahs that do not develop thick winter coats. Despite the blunders in the cheetah project, which resulted in six adult animals dying, officials are now insisting on a cheetah safari programme. When will we learn?
The Signal is now on Telegram! We've launched a group — The Signal Forum — where we share what we're reading and listening through the day. Join us to be a part of the conversation!
🎧 Nipah Virus strikes again in Kerala. Also in today's episode: we give the lowdown on the 2023 United Auto Workers strike in the US. Listen to The Signal Daily on Spotify, Apple Podcasts, Amazon Music, Google Podcasts, or wherever you get your podcasts.
Today's edition also features pieces by Dinesh Narayanan, Julie Koshy Sam, and Jaideep Vaidya.
If you enjoy reading us, why not give us a follow at @thesignaldotco on Twitter Instagram and Threads.
The Market Signal*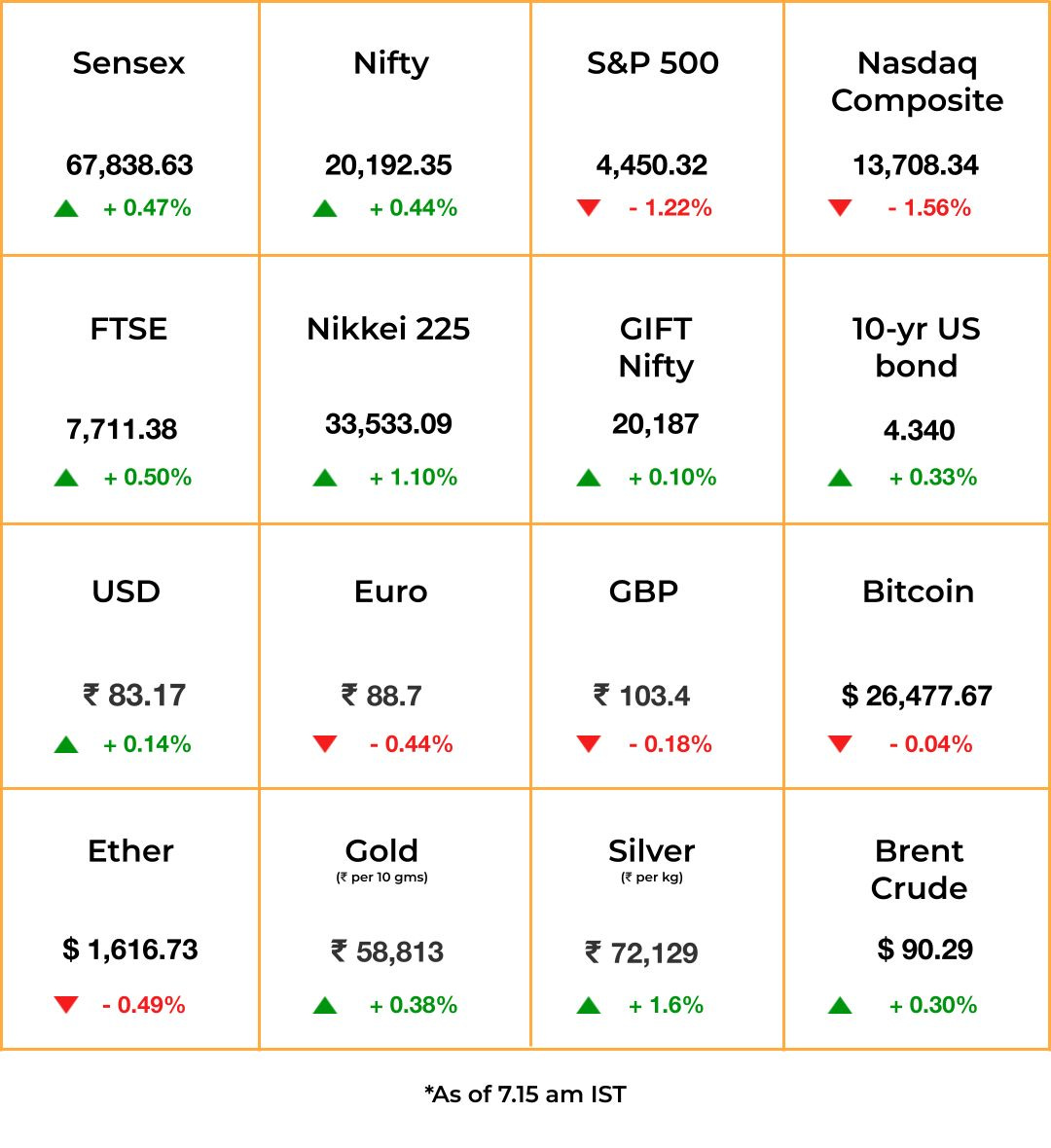 Stocks & Economy: Robust flows into domestic mutual funds and foreign buying interest have kept Indian equities buoyant. The indices have been setting new records and there are indications they could take a breather this week although GIFT Nifty's moves suggest a positive opening on Monday.
The Nifty Bank index has had a three-week bull run. That is not to take away the fact that the broader market has been bullish with small and midcap stocks doing well too. The Nifty Smallcap 100 has gained 27% in the year to date.
The US markets were choppy at the end of last week. Markets in Japan have a holiday on Monday. A majority of economists in a Financial Times-Booth poll think the Federal Reserve will raise interest rates at its next meeting.
Oil is trading near its 10-month high with the benchmark Brent crude at $94 per barrel.
CONGLOMERATES
Energizer Bunnies Can't Keep Going
India's biggest energy conglomerates are fighting fires. First: Adani. The Indian Express reported that in May 2022, Mauritius' regulator revoked the licences of investment firm EIFM for violating money laundering laws. EIFM controlled two other funds that invested in two listed Adani Group firms.
In deep waters: Reliance Industries is fighting old battles. The Delhi High Court has asked Reliance to respond to allegations of draining ONGC's gas deposits from its adjoining KG Basin. Last year, another court let Reliance off on allegations of irregular pricing of KG Basin's natural gas.
Downgrade threat: S&P Global Ratings may downgrade Vedanta Resources' debt. Vedanta is trying to secure funds to avoid default. But if it takes debt or buys back existing bonds at a lower price, S&P may issue it a default rating.
ENTERTAINMENT
Law & Order: Bollywood
The Indian government is drafting legislation to regulate all TV, radio, and OTT platforms, reports The Economic Times. The draft defines terms like 'OTT' and introduces fines for running digital or TV businesses without registration. If this becomes law, it will replace the Cable Television Networks (Regulation) Act, 1995.
Show must go on: Netflix and Yash Raj Films have signed a deal to make films and series. Yash Raj was among the first to make online originals, launching Y-Films in 2011.
Meanwhile, South Indian producers are rushing their films to streaming. Rajnikanth's Jailer and Chiranjeevi's Bhola Shankar were online barely weeks after release. Experts say single screens drive their business, so the risk of losing viewers to streaming is lower.
Pull up the curtains: Late-night hosts in the US are resuming shows without striking writers. Meanwhile, writers and studios aren't even sure whose turn it is to make an offer.
AUTOMOBILES
Man Versus Machine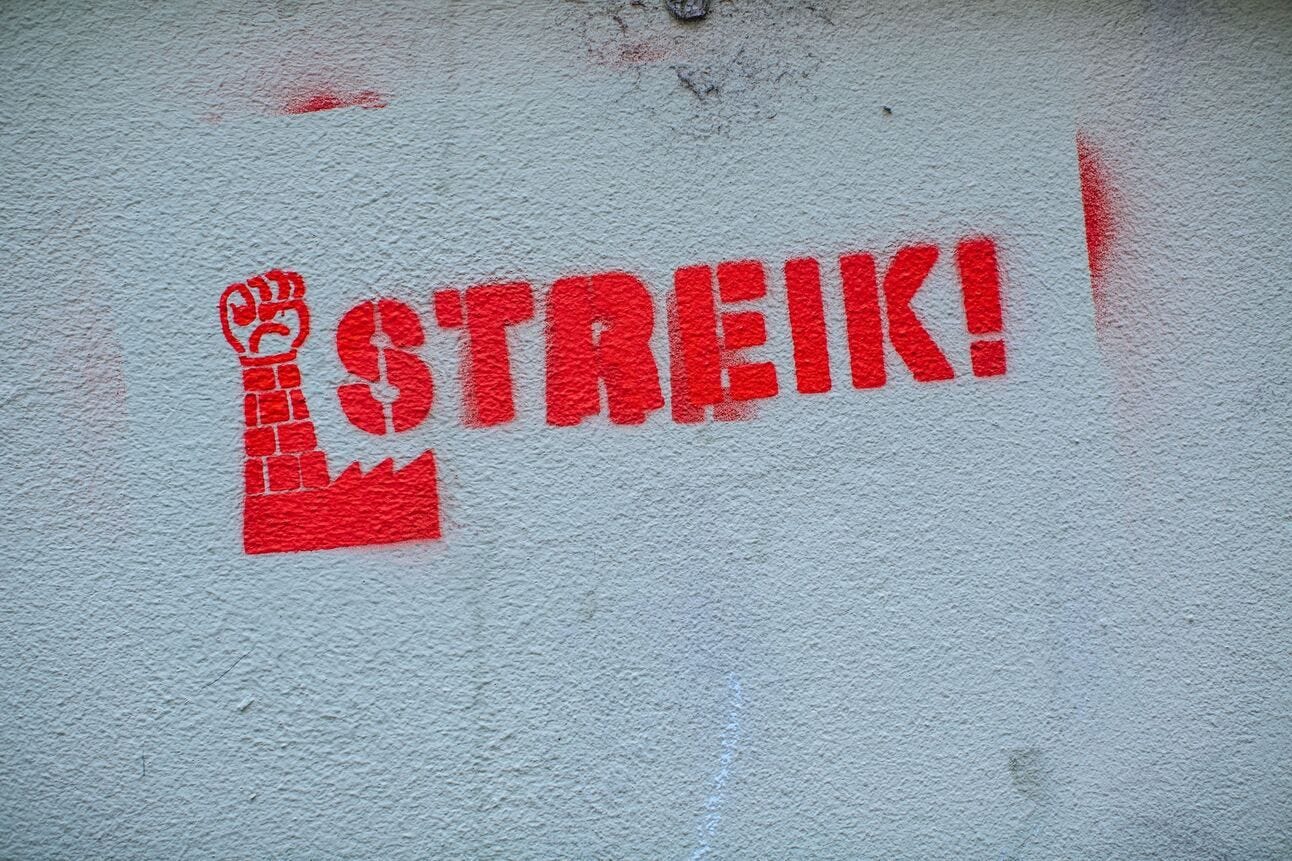 Photo by Markus Spiske on Unsplash
Ford, General Motors, and Stellantis are up against United Auto Workers (UAW), a Detroit, Michigan-headquartered labour union representing autoworkers across the US, Puerto Rico, and Canada. Nearly 13,000 workers have staged a historic walkout to demand better wages, benefits, and working conditions.
Why this matters: As the Financial Times notes, workers are up against the electric vehicle (EV) disruption, which threatens to relocate and even eliminate jobs in the auto sector. EV companies such as Tesla and Rivian don't have unionised workforces. This adds to their cost advantage; for legacy automakers, the transition from fuel-powered vehicles to EVs is far dearer. While Ford's EV unit posted steep losses in July, Tesla reported a 20% increase in profit.
If the big three cede to workers' demands, hourly pay could go from $66 to $136. In contrast, Tesla pays about $45 an hour.
The Signal
This incremental pressure automotive giants may have to bear adds to the union pressure they're already facing in Mexico, a country benefiting from the nearshoring wave as carmakers increasingly relocate supply chains within North America. Such nearshoring, too, will endanger American autoworkers' jobs.
Their biggest threat, however, is Tesla's recent potential breakthrough with gigacasting. If the EV maker manages to die cast the underbody of a car in one piece, it'd enable the company to develop a vehicle within 24 months, compared with the usual three to four years, and halve production costs. It's a manufacturing marvel legacy automakers will be only too happy to adopt themselves.
AVIATION
Musical Chairs Up In The Air
Akasa Air is suing 43 pilots for quitting without serving their contractual six-month notice period. The year-old airline has sought compensation of ₹21 crore ($2.5 million) after it was forced to cancel over 630 flights in August, which led to a month-on-month drop in market share from 5.2% to 4.2%.
The pilots, however, are arguing that the notice period isn't valid because Akasa allegedly violated the contract by altering their salary structure. Many of them have reportedly joined Tata Group-backed Air India Express which, like Akasa, operates Boeing 737 aircraft and is aggressively expanding.
This comes at a time when domestic air travel in India is booming, with traffic having surged by ~23% year-on-year in August to 12.4 million. Industry analysts predict a severe shortage of experienced pilots in the near future, even as airlines grapple with the grave problem of pilot fatigue.
GEOPOLITICS
Who Cares About UNGA?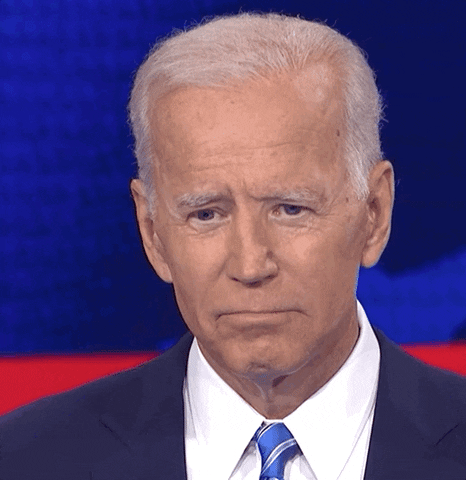 The diminishing of the United Nations, once the globe's premier political arbiter, will be felt in full this week when its General Assembly (UNGA) convenes in New York. US President Joe Biden will be the only leader from the five permanent members—the ones who wield veto power—of the Security Council (SC) in attendance.
It will, however, be a chance for Biden to initiate reform of the UN, whose influence in world affairs was built up and brought down by the US' whims.
The UNGA meets when the western world is worrying about the increasingly withdrawn diplomatic approach of Xi Jinping's China. Forget Xi, not even the Chinese foreign minister is attending the UNGA. There is also quiet turmoil within, with the defence minister and elite force commanders disappearing from public view. This drew jibes, rather unusually, from a US diplomat.
FYI
Need a bit of cash: Gujarat-based Torrent Pharma has started talking to CVC Capital Partners for finance to bid for the Hamied family's stake in its bigger rival Cipla.
Healthy economy: India's advance tax collections in the first half of FY24 have reportedly increased by 20% year-on-year to ₹3.54 lakh crore ($42.6 billion).
Blockbuster launch: Advance bookings for Apple's iPhone 15 variants are up 20-25% compared with the seven-day pre-order period for iPhone 14 last year, reported The Economic Times.
Green buy: Zerodha's Nikhil Kamath is reportedly making an investment in electric scooter maker Ather Energy by buying out existing investors. The investment size is not known.
Bring on the World Cup: India are the Asia Cup champions after a six-wicket spell by Mohammed Siraj helped Rohit Sharma's men beat Sri Lanka by 10 wickets in the final.
Sozzled: Thirty-three pilots and 97 cabin crew members were caught drunk in the first half of 2023, data from the aviation regulator showed.
Back to normal: Revenge drinking post-Covid is on the wane, at least for French luxury goods maker LVMH's champagne brands.
THE DAILY DIGIT
$593.9 billion
India's estimated forex reserves as of September 8. That's a 11-week low, according to Reserve Bank of India data. India's forex reserves hit a record high of $645 billion in October 2021. (Livemint)
FWIW
Smell ya later: Malaysia refers to the durian as "raja segala buah" or the king of all fruits. For people elsewhere, it smells like sweaty gym clothes. The polarising fruit is a hit in China, though. The Chinese consumed durians worth $4.2 billion last year, four times higher than in 2018. Chinese farmers are now attempting to become more self-reliant in durian production. The problem is that China doesn't have the tropical climate to grow the fruit. When local farmers attempted to cultivate it in 1958, the first tree produced a single durian fruit. Some have even sought the help of Malaysian fertiliser entrepreneur Gerald Miow to learn cultivation techniques. Will durian diplomacy be the new panda diplomacy? Only time will tell.
Slow and steady: The German town of Wemding is taking the term "planning ahead" a bit too seriously. Reason: it's constructing a monument that will be completed only by 3183 A.D. That's 1,160 years from now. Named 'Zeitpyramide', the public artwork was proposed by the late artist Manfred Laber in 1993 to celebrate the town's 1,200th anniversary. A six-by-four-foot block is added every decade to the public artwork, which is intended to consist of 120 blocks when complete. Laber had left it to the town's future citizens to decide how the project would evolve. Now that's what you call a work in progress.
Future flavour: Coca-Cola has released a new limited-edition flavour called Y3000… with the help of AI. Researchers at the company collected "key flavor preferences and trends to understand what consumers imagine and think the future tastes like." Then, the company's AI helped cook up flavour profiles and pairings. In addition, Coke also deployed AI to design the packaging. Of course, Y3000 comes with a zero-sugar option as well. Tbh, this tastes like marketing to us. Bonus: here's a list of food companies that have used AI to sell more products (and create hype).