Discover more from The Signal
The Signal is a daily curated newsletter that helps you understand the latest developments in business, tech, finance, economy, and policy with sharp analysis and crisp insights thats fun to read arriving at 8AM daily in your inbox.
Over 81,000 subscribers
Adani's Sanghi boost
Also in today's edition: Uber's mileage; IndiGo suffers Pratt & Whitney curse; Kuno is falling apart; Why India is a mystery to the EU
Good morning! We won't blame you if you consider moving to Australia after reading this news. People in the country are done working out of cubicles. According to Reuters, locals want work-from-home (WFH) to become a permanent fixture. Employees at the Commonwealth Bank of Australia dragged their employer to court over a mandate that required them to spend half their working hours in the office. Last month, the National Bank of Australia struck a WFH deal after negotiating with a union. The same week, Australia's public sector union awarded WFH for unlimited days to 120,000 of its federal employees. All we can think about is: @India, when?
The Signal is now on Telegram! We've launched a group — The Signal Forum — where we share what we're reading and listening through the day. Join us to be a part of the conversation!
Today's edition also features pieces by Jaideep Vaidya, Soumya Gupta, Srijonee Bhattacharjee, and Julie Koshy Sam.
If you enjoy reading us, why not give us a follow at @thesignaldotco on Twitter Instagram and Threads.
The Market Signal*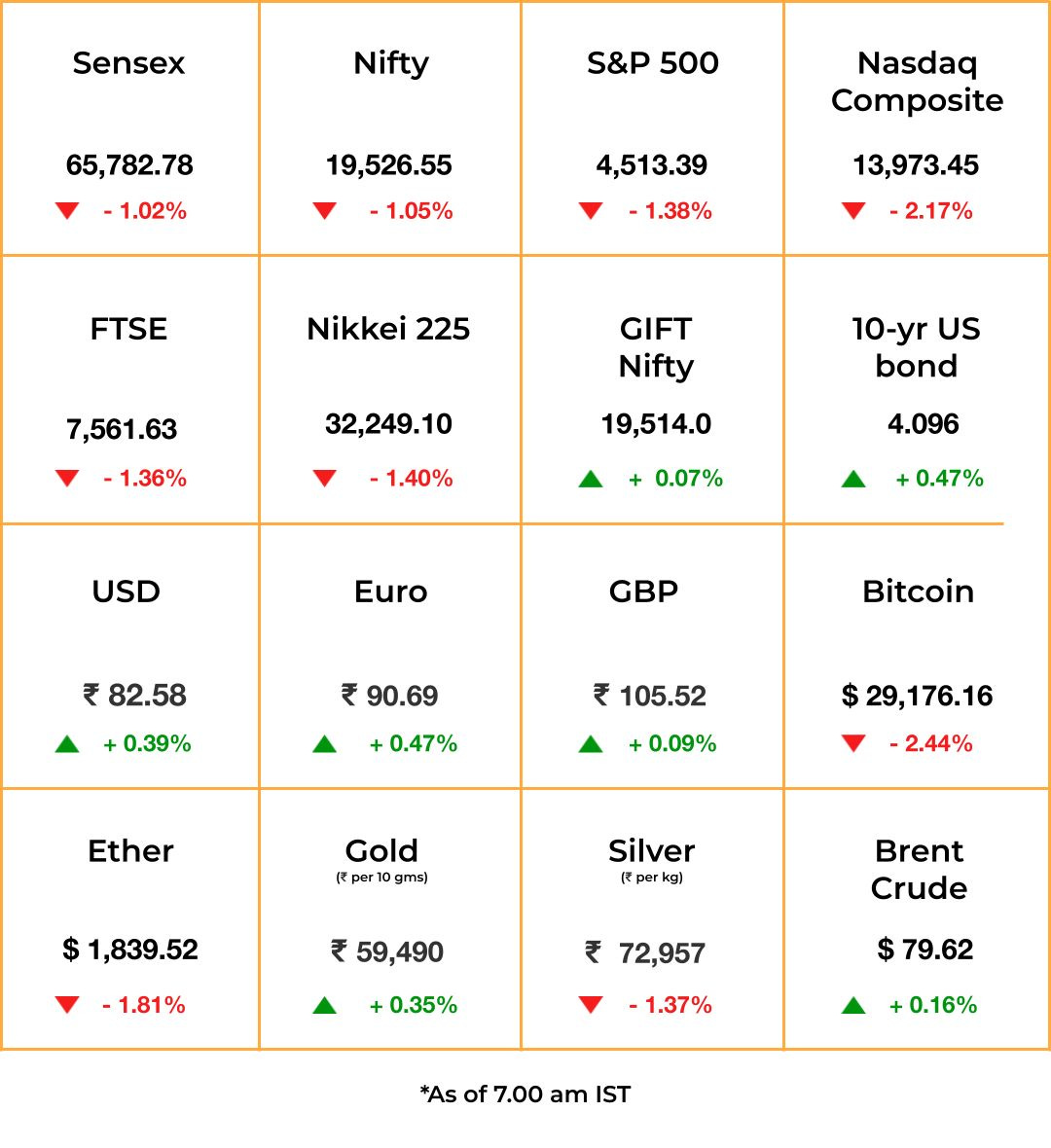 Stocks & economy: Indian equities crashed from record highs on Wednesday on weak global cues but may rise on their own strength on Thursday. Morgan Stanley upgraded India to 'overweight' in its portfolio just four months after making it 'equal weight' on "secular leadership". The move seems to have reinvigorated bulls as the GIFT Nifty turned positive in early trade, indicating a positive start to the upcoming session.
US markets were in shambles after the country lost its AAA rating from Fitch Ratings because of fiscal deterioration. Stocks and bond prices slid and the volatility index surged, while the government bumped up its public borrowing in Q3 2023 by more than it had estimated earlier.
Investors dumped treasury paper, traditionally a risk-haven, just like equities.
Inflationary concerns were reignited as private payrolls saw a sharper than expected rise in July even as wages moderated. Government payrolls data is due Friday.
MOBILITY
Uber's Business Is Super-Pumped
That poster child of the cash-guzzling Silicon Valley startup is finally (operationally) profitable. Uber reported a $394 million profit in the June quarter as core businesses—mobility and delivery—grew. It's also picking pennies via side hustles, such as showing ads on the Uber app.
Core stability: CEO Dara Khosrowshahi said Uber will be profitable this year. He's also shaping Uber to be less app, more mobility platform. This 'One Uber' will focus on moving people and goods. The company has cut jobs and extravagant projects to conserve cash.
Return to basics: Focusing on the core business is paying off in India, where local rival Ola is MIA. Post-pandemic, Uber is wooing drivers, adding new modes of transport, and gaining market share at Ola's expense, The Morning Context reported. There is no one to run the taxi business, even as Uber's local executives tend to small details that make ride-hailing smooth.
AVIATION
Engine Trouble
Brace yourself for some travel disruption this festive season. India's largest carrier IndiGo is among several airlines hit by recalls of Airbus aircraft worldwide due to issues with their Pratt & Whitney (P&W) engines.
The US-based engine supplier recently discovered contamination in the metal used to make certain engine parts, which could cause cracks. The recall has hit ~1,200 engines made between 2015 and 2021. The level of the impact will become clearer in about six weeks. Thirty-three of IndiGo's 323 jets powered by P&W engines are currently grounded. The beleaguered Go First has also sued P&W.
Tailspin: Meanwhile, IndiGo is picking more experienced pilots and relaxing certain landing guidelines, among other steps, to curb frequent tail strikes.
Also: A staffing shortage at air traffic control towers across the US and Europe has led to delays and cancellations this summer, threatening to dent the industry's post-Covid recovery.
M&A
Another Brick In Adani's Concrete Wall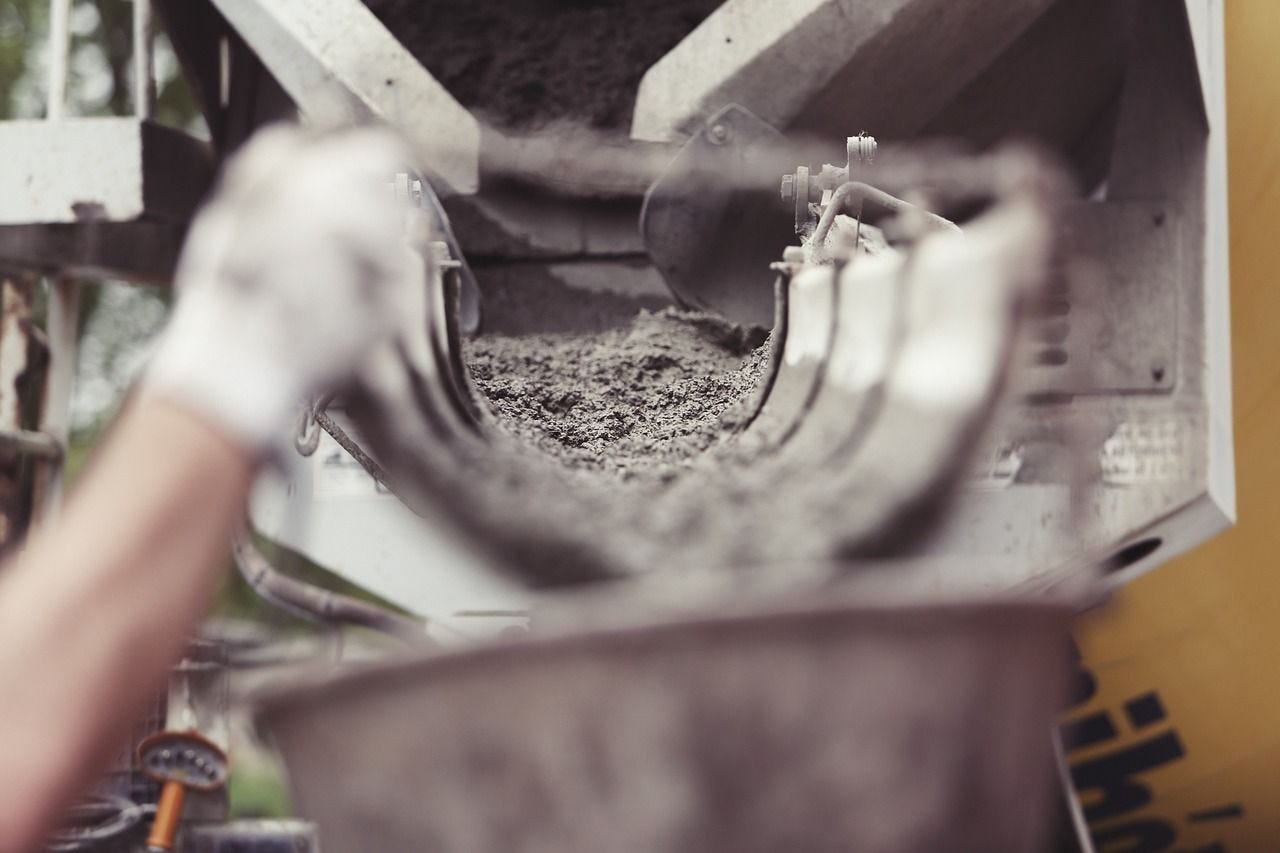 Image by LEEROY Agency from Pixabay
The Adani Group was a rookie, albeit a heavyweight one, in the cement sector last year when it bought ACC and Ambuja Cements from Switzerland's Holcim Group for $10 billion. Now, it has begun driving consolidation by pocketing the Sanghi Group's cement business.
The deal: A formal announcement is yet to come and details are sketchy, but Reuters reported that the conglomerate will buy Sanghi Cements for an enterprise value of ₹6,000 crore (~$726 million), which includes ₹1,500 crore (~$181 million) in debt. Promoters will take home ₹4,500 crore (~$545 million). Gujarat-based Sanghi will add 6.1 million tonnes to the annual 70 million tonnes capacity of ACC and Ambuja combined.
The deal is a brick added to the infrastructure builder's plan to double its cement capacity to 140 million tonnes by 2030.
The Signal
Six months after it was jolted by US short-seller Hindenburg Research, the group helmed by billionaire Gautam Adani seems to have recovered its mojo. Speculation was rife soon after the ports-to-power conglomerate lost nearly $150 billion from its market value that it would have to sell off some of its assets, including the newly acquired jewels, ACC and Ambuja. Adani is said to have vowed that he would not let that happen. Although the conglomerate was cornered, it proactively prepaid debt, slammed the brakes on expansion, and passed up acquisition opportunities. It also found support from Florida-based fund GQG Partners, which pumped in ~$3 billion into the group.
ENVIRONMENT
Big Cats, Big Setbacks
It's been just eight days since we lamented the vanity cost of Project Cheetah. Now, a ninth cheetah, Dhatri, has died in Kuno National Park. The cause is yet unknown, but if the recent casualties are anything to go by, radio collar-induced septicaemia may be the culprit.
The situation is truly alarming when you consider that the South African and Namibian experts listed on the Cheetah Project Steering Committee have expressed serious concerns to the Supreme Court. In one letter, Dr Adrian Tordiffe claimed that the committee never consulted them, that local management has "little or no scientific training", and that some cheetah deaths were preventable.
Too much of a good thing: Meanwhile, the latest All India Tiger Estimate reveals that one-fifth of India's tiger reserves harbour <1% of the country's 3,682 tigers. Aka the population is growing but ranges are shrinking, which could translate to genetic loss.
🎧 Australia isn't ready to give up on remote working. Also in today's edition: Cheetahs may be back in India, but they are dying. Listen to The Signal Daily on Spotify, Apple Podcasts, Amazon Music, Google Podcasts, or wherever you get your podcasts.
GEOPOLITICS
The Enigma That Is India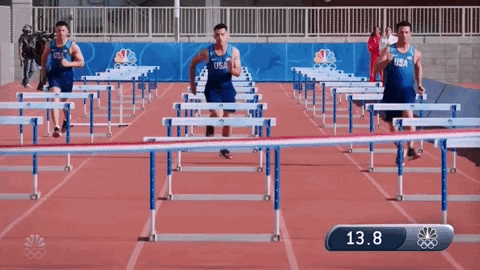 Europe doesn't know how to work with India, says The Economist. This, despite globalisation and a very visible and active Indian diaspora in all major western economies and corporations.
Triple hurdle: The bureaucratic Schengen visa process is a major irritant for Indian business travellers. Europe's values-based foreign policy clashes with India's strategic autonomy doctrine. It's ridiculous to expect India to condemn Russia's war in Ukraine, and its leadership is not the kind to brook critical European commentary on local issues.
Some, like French President Emmanuel Macron, get it. So does the United States.
What if: India becomes friends with China? Rivals they are, but with the size of the Indian market and China's instinct for long-term strategy, it's not a possibility to rule out.
FYI
Rainfed jobs: A rise in farming activity shored up employment in India, with the jobless rate falling to 7.95% in July from 8.45% in the previous month.
Twin win: Taiwanese manufacturer Foxconn will invest $600 million (₹5,000 crore) to set up two major projects in Karnataka. While $350 million is likely to go into a plant for making iPhone casing components, Foxconn will collaborate with Applied Materials to set up a $250 million plant to make chip-making tools.
Come, play: The Board for Control of Cricket in India (BCCI) wants Amazon and Google to bid for media rights to bilateral international cricket matches hosted in the country. The five-year rights cycle is estimated to fetch the BCCI at least $750 million (~₹6,200 crore).
Red flags: The Indian government has found drugmaker Riemann Labs in violation of "manufacturing and laboratory practices." A batch of Reimann's 'Naturcold' cough syrup was linked to the deaths of Cameroonian children.
See you in…: The Karnataka High Court, where X, the company formerly known as Twitter, has filed an appeal against the June dismissal of its 2022 case to overturn content takedown requests by the government.
End the scroll: China's internet watchdog issued restrictions on smartphone use by minors, where they will not be able to access their devices between 10 pm and 6 am.
Scrutiny: After French and German regulators expressed their concerns over Worldcoin, Kenya has now suspended the Sam Altman-backed cryptocurrency project over safety issues. Its agencies have also begun an investigation into the project's authenticity and legality.
THE DAILY DIGIT
₹87,295 crore
That's $10.57 billion. The staggering amount that India's top 50 defaulters owe banks. In case you're wondering, fugitive Mehul Choksi's Gitanjali Gems tops the list at ₹8,738 crore ($1.05 billion). (Livemint)
FWIW
Where is the love?: Yesterday, we told you about AI taking over dating apps. Now, Tinder is going old school. By this, we mean that it is going the OkCupid way. The dating app is introducing features such as prompts, quizzes, and conversation starters to spark the right match. As if dating wasn't hard enough already. Did we mention? There's also a ~$500-per-month offering called "Tinder Vault", which will be introduced to users soon 💀💀. It's hard being single in this economy.
Is it a dog?: Is it a sun bear? Or is it a person in a costume? A zoo in Hangzhou, China, has denied rumours after footage of the Malayan sun bear, named Angela, standing on her hind legs went viral on social media. This even prompted rumours that it was a human in disguise. Since then, footfalls at the Hangzhou Zoo have increased by 30% to approximately 20,000 a day. Using the first-person perspective of the four-year-old sun bear, Hangzhou Zoo issued a statement to clarify: "Some people thought I looked like a human when I stood up. Obviously, you guys know nothing about me." The outrage is not without reason. Previously, there have been instances of zoos in China using stand-ins. What do you think?
In your face: Looks like the West has been introduced to the modern-day equivalent of paper fans. We are talking about portable fans. Supermodel Naomi Campbell wielded a portable fan at the Paris men's fashion week, and so did plus-size model Precious Lee at the Met Gala. Ellen DeGeneres, Matthew McConaughey, and Julie Andrews have been photographed with the cooler over the years. But TikTok's taken it mainstream by platforming fashion influencers using the gadget. Well, the world is burning to a crisp after all.