Discover more from The Signal
The Signal is a daily curated newsletter that helps you understand the latest developments in business, tech, finance, economy, and policy with sharp analysis and crisp insights thats fun to read arriving at 8AM daily in your inbox.
Over 81,000 subscribers
Aditya Birla Group's bling theory
Also in today's edition: World leaders ditch COP27; Musk needs Twitter to make money; Ad-supported Netflix is here; The online return policy window just got smaller
Good morning! What do you, a bank, do when deposits don't keep pace with the rising demand for loans? Turn to the neighbourhood baniya. Business Standard reports that banks are adopting novel ways to get more cash deposits. Axis Bank is partnering with mom-and-pop stores to sign up new customers. SBI increased fixed deposit interest rates by 60 basis points over the past month. Our favourite, though, is the Canara Bank employee who advertised fixed deposit plans with a megaphone on the pavements of Mumbai.
🎧 Inflation has got nothing on Tinder. India is stepping up its game as defence exporter. The Signal Daily is available on Spotify, Apple Podcasts, Amazon Music, and Google Podcasts, or wherever you listen to your podcasts.
If you enjoy reading us, why not give us a follow at @thesignaldotco on Twitter and Instagram.
The Market Signal*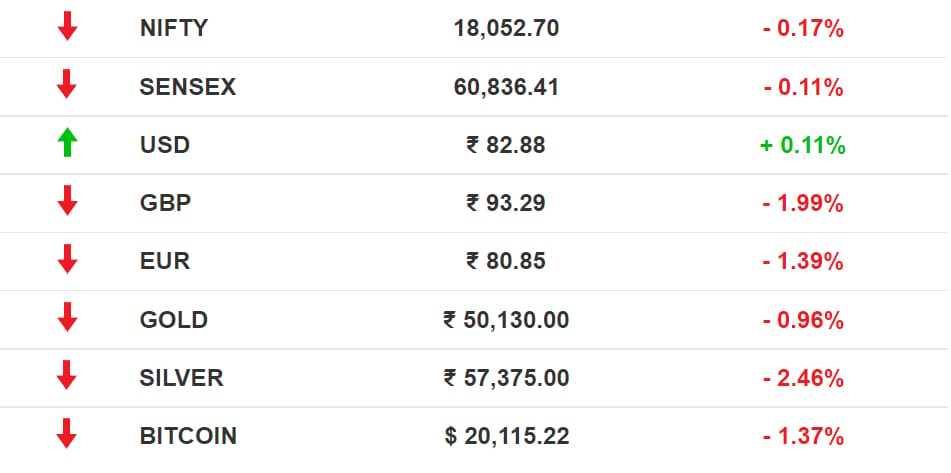 Stocks: Global markets continued to be volatile after North Korea's missile barrage and the Bank of England raising rates to a three-decade high. ECB chief Christine Lagarde hinted at the possibility of a mild recession but didn't see inflation easing. 
German energy firm Uniper reported one of the biggest losses in corporate history. Its nine-month losses topped Euro 40 billion. And here's how Meta lost $800 billion in market cap. 
In India, the RBI's rate-setting committee met off cycle to prepare a memo explaining to the government why it could not keep inflation within the mandated range. 
Early Asia: The SGX Nifty sunk (-0.5%) at 7.30 am India time. The Hang Seng Index advanced ahead (+3.40%). Nikkei 225 dipped (-2.03%). 
RETAIL
Aditya Birla Group Has Its Eye On All That Glitters
Kumar Mangalam Birla's conglomerate will now sell jewellery. The Aditya Birla Group (ABG) has earmarked ₹4,500 crore-₹5,000 crore to launch large-format jewellery stores. 
Deets: ABG is the latest player in the (now crowded) branded jewellery space. There's Kalyan Jewellers, Joyalukkas Group and Malabar Gold & Diamonds, Reliance Jewels, and Titan. The last has four jewellery brands: flagship Tanishq, millennial-focused Mia, online-only Caratlane, and the upper-crust Zoya. 
In short, it's ABG vs Reliance vs Tata once again. If you recall, the three have been competing for homegrown designer labels. 
Why now?: India's gold demand just surpassed pre-pandemic levels, but the trend may not last owing to contractions in rural demand. ABG has invested in silver jewellery startup GIVA. It will be interesting to see if the group doubles down on this category, considering India's silver jewellery market is still largely unorganised.
A MESSAGE FROM OUR PARTNER 
Your Search Ends Here
The world is going through a tumultuous time. Long held beliefs are being upended and new thought is being seeded. Historically, periods of tumult are followed by bursts of creativity and innovation. We are looking for what a very wise man once called, ignited minds.  
Are you passionate about mitigating climate change or want to build a Web3 product of the future? Are you dreaming of beating cancer with artificial intelligence? Or disability with bionics? If you have ideas and are looking for a cofounder or if you are someone brimming with strategies to take an idea to the market, come to the Antler India Residency, a programme designed to develop your idea, find the ideal co-founder and money to boot up. In as little as three months. Only 8 days left. You can also refer others who could benefit from the programme.
CLIMATE CHANGE
Cop Out At Sha(r)m el Sheikh
The 27th Conference of the Parties or COP27 was touted as the summit where global powers will fix implementation and financing mechanisms for climate change mitigation, but would now largely be a European tête-à-tête. 
Present: British PM Rishi Sunak is now going. So are French President Emmanuel Macron, German Chancellor Olaf Scholz and Italian PM, Georgia Meloni. Faced with blistering inflation and one of the worst energy crises in history, Europe could be in the mood to drag its feet on commitments on polluting fuels.
Rishi Sunak

@RishiSunak
There is no long-term prosperity without action on climate change.
There is no energy security without investing in renewables.
That is why I will attend @COP27P next week: to deliver on Glasgow's legacy of building a secure and sustainable future.
Nov 2, 2022
33.5K Likes   3.04K Retweets   14.6K Replies
Absent: Indian PM Narendra Modi, Chinese President Xi Jinping, Australian PM Anthony Albanese, Canadian PM Justin Trudeau, and Russian President Vladimir Putin are skipping the Egypt meeting. US president Joe Biden will drop in after the midterms.
Just for laughs: Here is a parody on climate change talks and more.
SOCIAL MEDIA
Everything Musk Is Doing To Monetise Twitter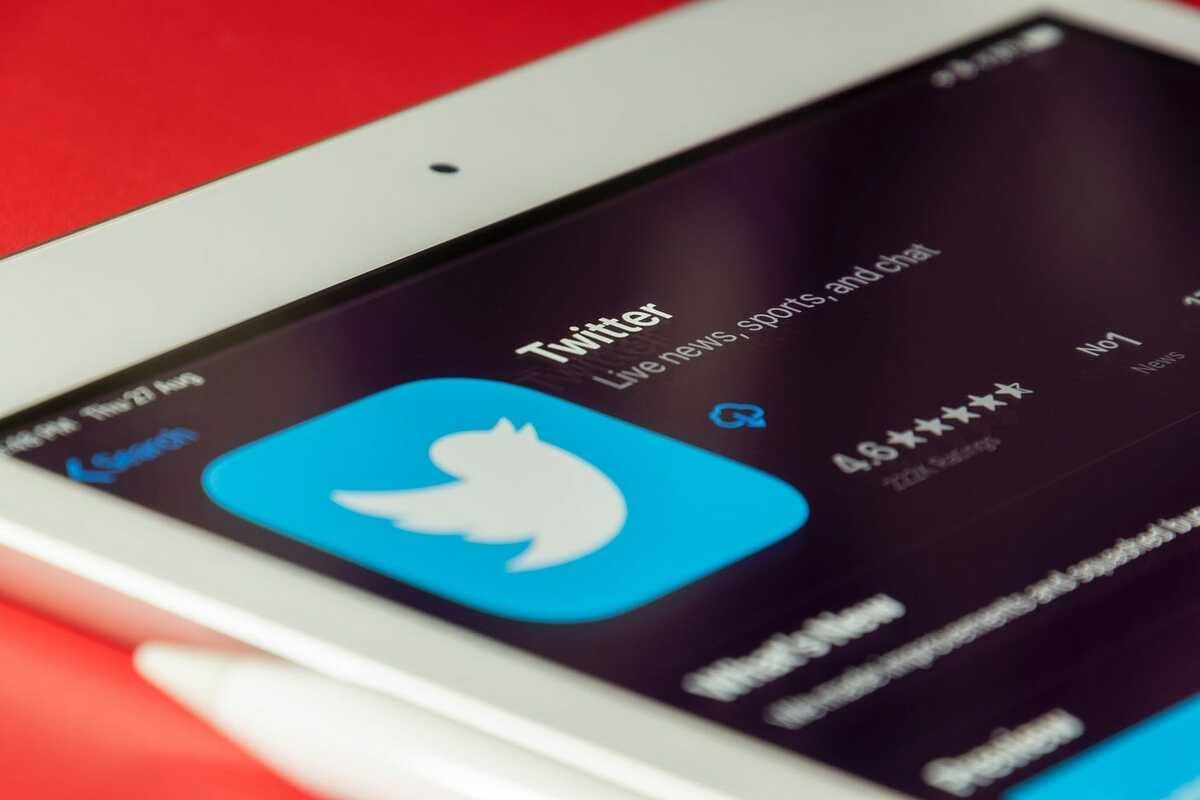 It runs the gamut from paywalled videos to an $8-a-month subscription that will include verification privileges. And while he's doubling down on the latter—despite Neil Gaiman, Martina Navratilova, and other celebrities saying they'd either forego blue badges or leave the platform—Musk is also mollifying advertisers, who account for 90% of the company's revenues.
But L'Oréal is reportedly suspending Twitter ads. It joins GM and advertising groups IPG and Interpublic in pausing (or considering pausing) ads on Twitter.
Heavy lies the head…: …that must think of ways to pay $1 billion in annual interest payments. Musk may lay off 3,700 Twitter employees to cut costs.
The Signal
Elon Musk can't afford to scare advertisers away just yet. To this end, he invited civil rights groups to be part of his proposed content moderation council, reminiscent of Mark Zuckerberg meeting activists and later including them in an oversight board. That said, efforts will come to nought if he continues tweeting the way he does (there's a poll about advertisers). The departure of chief commercial officer Sarah Personette, advertisers' point of contact at Twitter, is another pain point.
Complicating matters is the plan to rush out paywalled videos, possibly through the resuscitation of Vine. Twitter once tried—and failed—to launch an OnlyFans-like subscription service, since 13% of its content is NSFW. Will it try again? NSFW content or not, as a former Vine star says: for video, "everybody's on Instagram and TikTok".
STREAMING
Netflix With Ads Is Here
Not in India, but in 12 countries. The streaming platform's 'Basic with Ads' tier launches today at $6.99 a month (in the US). The full catalogue won't be available, though content with 85%-90% of viewing time on the platform will be in the tier.
Everyone wants a cut: Some of the most popular content on Netflix is licensed from elsewhere, including Sony Pictures Television (The Crown, Breaking Bad), NBCUniversal (You), Walt Disney (How To Get Away With Murder, Grey's Anatomy), Warner Bros. Discovery, and Lionsgate. Little wonder that Netflix is negotiating with studios, since existing agreements licence content on condition that Netflix will remain ad-free. Expect studios to demand a chunk of ad revenue.
The Wall Street Journal reports that beauty brands Nyx and L'Oréal and luxury conglomerate LVMH will run ads. Some advertisers have paid $45-$55 to reach 1,000 viewers.
E-COMMERCE
The 30-day Return Policy Is Out Of The Window
E-commerce giants Amazon and Flipkart have quietly crunched their return window to 7-10 days. The duo tweaked their return policy to terminate accounts that exploit the option. Additionally, Flipkart charges ₹5 for cash on delivery since the vertical sees a higher replacement trajectory. Myntra too charges a convenience fee when return rates breach the "average count" (go figure). 
But why?: Online shopping, which peaked during the pandemic, also led to a surge in returns. Companies want to enforce buying discipline—read: save their margins—as customers make impulsive purchases.  
Meanwhile, in the east: Cut-and-paste online retailer Shein has copycats galore in China. And a weaker yen has drummed up demand for cross-border commerce with Japan, especially for luxury accessories, bento boxes, and even Japanese diapers.
FYI
Out of the blue: Meta India chief Ajit Mohan is leaving the company with immediate effect to head rival Snap's Asia Pacific business.
Served: Nasdaq-listed Freshworks is facing a class action suit by US shareholder rights firms that allege the SaaS major's IPO documents were false and misleading.
Narrow escape: Former Pakistan PM Imran Khan and several others were injured after gunmen opened fire at his anti-government march in Gujranwala.
Closed purses: VC investments in China fell 44% to $62.1 billion in October compared to last year; the semiconductor sector was the only exception, with a 24% increase in VC deals.
Never mind then: Embattled edtech startup Byju's is seeking a <$4 billion IPO valuation for tutoring arm Aakash Educational Services.
Groups just got bigger: WhatsApp officially launched Communities, its new feature that supports groups of up to 1,024 people, <2GB file sharing, and message deletion by admins.
THE DAILY DIGIT
$2.306 trillion
The combined worth of Alphabet, Meta, and Amazon after the trio reported lacklustre earnings—now short of Apple's $2.307 trillion. (Markets Insider)
FWIW
Serial offender: Long hours and no bathroom breaks. Sounds familiar? After Amazon employees, it looks like Jeff Bezos' former housekeeper couldn't catch a break. She has sued the Amazon founder for racial discrimination and lack of access to a bathroom while on the job. We wonder how Bezos will wash his hands of this allegation. 
Lost cause: The Netherlands has had enough. It sentenced the climate activists who damaged Girl With A Pearl Earring with a two-month jail term. Will this move discourage Just Stop Oil activists or give the internet more second-hand embarrassment? 
Enjoy The Signal? Consider forwarding it to a friend, colleague, classmate or whoever you think might be interested. They can sign up here.
Do you want the world to know your story? Tell it in The Signal.
Write to us here for feedback on The Signal.