Discover more from The Signal
The Signal is a daily curated newsletter that helps you understand the latest developments in business, tech, finance, economy, and policy with sharp analysis and crisp insights thats fun to read arriving at 8AM daily in your inbox.
Over 81,000 subscribers
Air India gets jet set
Also in today's edition: China stocks get booster shot; Agnipath's damp reception; India embarks on INSTC journey; Zilingo's not spoilt for choice
Good morning! We aren't making this up. Great Indian Nautanki Company borrowed money from IDBI, Bank of Baroda and HDFC to buy over 100 acres of land from one of its guarantors, Great Indian Tamasha Company. But Nautanki became a non-performing asset. Not funny, say banks. They want to auction the land to recover dues. Who was the other guarantor? Wizcraft International, producer of the IIFA Awards. Tamasha hi tamasha.
If you enjoy reading us, why not give us a follow at @thesignaldotco on Twitter and Instagram.
The Market Signal*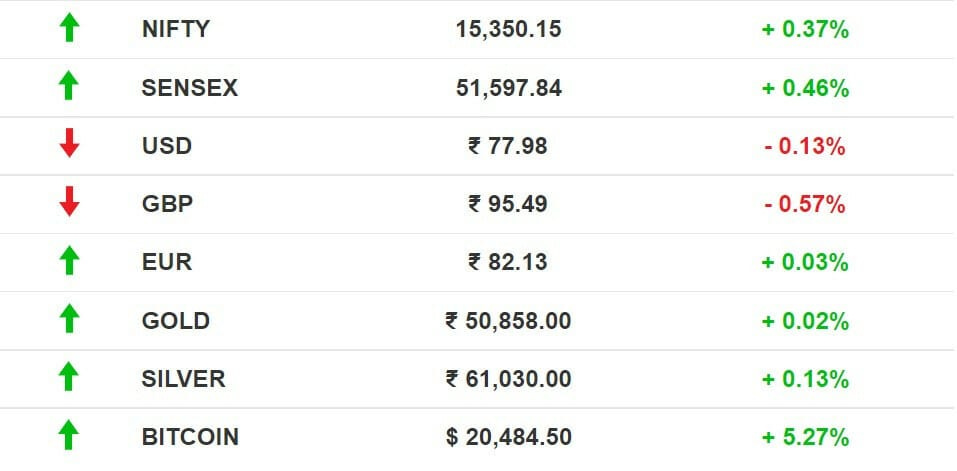 Stocks: Domestic benchmark indices finally looked up, folding their six-day losing streak. Investors picked up stocks at low prices while remaining cautious. Adani Wilmar shares fell 5% after it slashed its edible oil rates. Metal companies suffered as well, hitting a 15-month low. 
Early Asia: The SGX Nifty (0.15%) signalled a positive start in early morning trade. The Hang Seng Index (0.82%) and Nikkei 225 (1.39%) marched ahead at 7.30 am.
JOBS
Agnipath Ignites Youth Anger
Even as the government tried to add sweeteners to the ill-thought-out army recruitment scheme, Agnipath, youth anger spread across the country. The Railways have been a prime sufferer, with arsonists setting coaches on fire, passengers stranded, and revenue loss due to hundreds of trains being cancelled. 
No debate: The scheme was as suddenly presented—to a population frustrated with rising joblessness, no less—as the labour codes in 2015, demonetisation in 2016 and the farm laws in 2020. All of them were announced with little or no consultation with stakeholders. 
While the frustration seems to stem from the fact that the scheme shuts out an avenue to a steady job in a weak economy, several corporate leaders seem to believe that army-trained young people would make good workers. That begs the question: what's been the success of the government's skill development programme? At last count, less than a quarter of the 68 lakh trainees landed jobs.
INVESTING
Red China Is Flashing Green
Cathie Wood must feel relieved despite the plummeting fortunes of her ARK Innovation ETF that loaded up on Chinese tech companies before President Xi Jinping's regulatory assault demolished their valuations. After being shunned and battered, Chinese stocks are back in favour.
China herd: As it often happens, the view that turned the tide for stocks such as Alibaba and JD.com was Goldman Sachs' view. The pied piper of Wall Street has pronounced that the worst is over for Chinese equities. Big spenders such as JP Morgan, Citigroup, Fidelity and BlackRock have been picking cherries in the March ruins of Shanghai and Hong Kong exchanges.
Ray Dalio's Bridgewater, which handles substantial non-US money, had never stopped being a China bull. Dalio raised $1.25 billion to invest in China.
AVIATION
Air India Goes Jet Shopping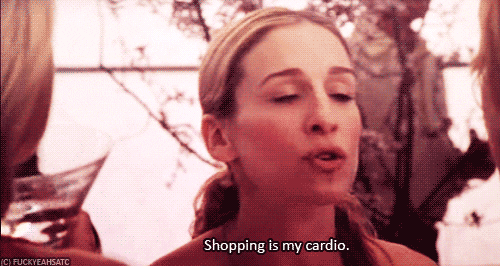 Tata Group owned-Air India may order up to 300 narrow-body aircraft. The airline is reportedly zeroing in on Airbus A320neo and Boeing 737 Max-10 models. This follows a Tata-Airbus deal for wide-body A350s, to be operated on international routes.
Boeing awaits breather: An Air India order will be a coup for Boeing. All Tata airlines (Air India, Vistara, AirAsia, Air India Express) have Airbus-majority fleets. Ditto GoAir (Airbus-only) and IndiGo–which commands up to 58% of India's commercial aviation market. SpiceJet and the upcoming Akasa Air are the only exceptions.
The Signal
A fleet upgrade is overdue for the former national airline, which suffered decades of cash crunch.
When Tata took ownership of Air India, it absorbed ₹15,300 crore of Air India's staggering ₹61,562 crore debt. Consolidating aviation businesses and getting favourable contracts for new jets is key for the conglomerate, which is also cutting costs via Voluntary Retirement Schemes.
Streamlining operations aside, a rumoured Air India-Vistara merger would help Tata take on India's largest airline, IndiGo. Tata-owned airlines and IndiGo have a presence in 222 sectors; merging capacities will not only enable Tata to operate more flights, but make it a full-service proposition for corporates on lucrative routes.
IndiGo posted last quarter losses and is bullish on returning to profitability. Any realisation of this goal will hinge on how quickly Tata goes from being the challenger to being challenged. And fleets will play a critical role.
🎧 Air India has a plan to dominate the Indian skies.
GEOPOLITICS
India Takes Route With INSTC
The International North-South Transport Corridor (INSTC), the shortest trade route that links India to Iran, Central Asia, Russia, and Europe (finally) took off. Its USP? Transporting goods from St. Petersburg to Mumbai will take 25 days on a 7,200-km route. 
But why? The Russia-Ukraine invasion made it inevitable to look at other options for multilateral trade. The 16,000 km route otherwise runs through the Suez Canal, where a massive container ship was lodged for weeks, worsening the supply chain crisis (and becoming one of the biggest memes of 2021). 
Talk shop: On paper, INSTC is good for trade flow and will cater to Central Asian markets. The route—sea, rail, and road—runs through 13 countries including Armenia, Kazakhstan, Turkey, Oman, Ukraine and Syria. This could be the answer to China's Belt and Road Initiative, which includes Bangladesh and Myanmar.
China, meanwhile, is keeping tabs. 
STARTUPS
Zilingo Stuck Between A Rock And Hard Place
Zilingo's board is in for a tough decision. Sparring co-founders Dhruv Kapoor and Ankiti Bose have joined hands and proposed to buy out the troubled fashion e-commerce startup. Consulting firm Deloitte had earlier advised the board to liquidate its assets.
11th hour: Ahead of the board meeting on Monday, Kapoor, who owns an 8.5% stake in the company, offered to clear the company's $48 million outstanding debt and bring in fresh capital of $8 million from a new investor. The board postponed a vote to reportedly evaluate the management buyout option.
Background: Earlier this year, Zilingo lurched from one controversy to another and ultimately fired Bose following a whistleblower report alleging financial irregularities. But a report suggests that the board itself did not follow due process in dealing with Bose. The once-promising startup blew up just when it was inching towards becoming a unicorn. 
🎧 E-commerce company Zilingo is on the brink of liquidation. Find out why.
FYI
Touch up: Nykaa is in talks to acquire local discovery platform LBB (Little Black Book), months after reports that it's racing to acquire Times Internet-owned MensXP. Digital insurance startup Acko is looking to raise funds at a valuation of $2 billion. Vodafone Idea may approve a proposal to raise up to ₹500 crore.
Pink slipped: Layoffs by Indian startups this year have crossed the 10,000 mark, following CityMall's recent marching orders to 191 employees.
No chill: AC prices in India are set to increase by 7%-10% from July, following revisions in India's energy ratings rules.
O mon dieu! Emmanuel Macron lost his majority in the French National Assembly, less than two months after he was reelected president.
One punch Japan: The Japanese government is levying fines against 48 tech majors including Google, Meta, and Twitter for not registering their headquarters in the country.
Sub way: Instant messaging platform Telegram is launching monthly subscription plans in the range of $4.99-$6 in a bid to monetise its user base.
FWIW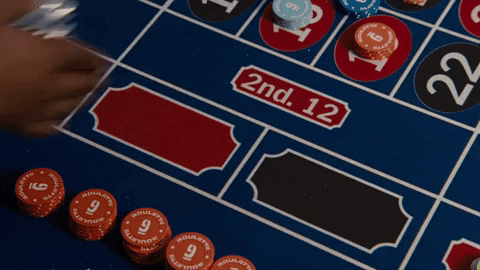 All or nothing: China's biggest gambling hub, Macau, is shut for business because of a Covid-19 outbreak. Banks, schools, government services and other businesses—barring casinos—have pulled down the blinds because of the latest protocol. Why didn't casinos take stock? Your guess is as good as ours: the government is heavily dependent on gambling dens for its income. 
Toy story: Indian toymakers are seeing their sales surge. The curb on Chinese toys has had a huge role to play: we are talking about a 30% decline in imports. MRF's Funskool India witnessed their sales double this year. So much so that it is expanding its factories to keep up with the demand. 
Keeping in check: The social experiment is called off. Canada's drug regulator is going to review the clinical trials that are conducted on the psychoactive drug MDMA after several complaints about abuse. Canada had announced it will temporarily decriminalise the possession of small amounts of some illicit drugs in British Columbia. 
Want to advertise with us? We'd love to hear from you.
Write to us here for feedback on The Signal.