Discover more from The Signal
The Signal is a daily curated newsletter that helps you understand the latest developments in business, tech, finance, economy, and policy with sharp analysis and crisp insights thats fun to read arriving at 8AM daily in your inbox.
Over 81,000 subscribers
Air India is a metro hopper
Also in today's edition: Small loans, big takeaways; China's ongoing turmoil; Cement cos. eye the south of the Vindhyas; Streamers' slim Oscar chances
Good morning! PT 'Payyoli Express' Usha is officially the first woman—and Olympian 👀—to be elected president of the Indian Olympic Association. Usha, a prolific athlete who won 11 Asian Games medals, 23 Asian Championships medals, and narrowly missed a podium finish at the 1984 Los Angeles Olympics, was the only candidate. She takes over from bickering acting chiefs Adille Sumariwalla and Anil Khanna, who've butted heads ever since Narinder Batra left in May. Archer Dola Banerjee and Olympians Gagan Narang and Yogeshwar Dutt, among others, are candidates for the executive council.
🎧 Bionaut Labs, the folks behind Apple's Face ID, has developed tiny robots to deliver medicines to the brain. The Signal Daily is available on Spotify, Apple Podcasts, Amazon Music, and Google Podcasts, or wherever you listen to your podcasts.
If you enjoy reading us, why not give us a follow at @thesignaldotco on Twitter and Instagram.
The Market Signal*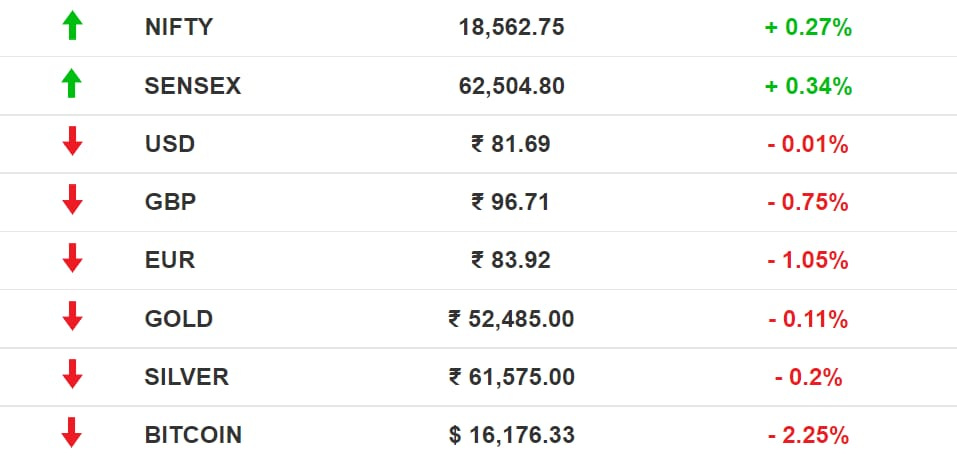 Stocks: Indian benchmarks are setting new lifetime highs even as forecasters are expecting economic growth to slow down. S&P is the latest to scale down its FY23 GDP projection for India to 7% from the earlier anticipated 7.3%. The OECD, IMF, and Moody's have all lowered their estimation of India's GDP growth in the past few weeks. 
Global markets will look for rate cues when the US Fed chair Jerome Powell delivers a speech on the labour market at a Washington event. Traders will also watch developments in China. 
Early Asia: The SGX Nifty shrunk 0.32% lower than its previous close at 7.30 am India time. The Hang Seng Index grew (+2.17%). Nikkei 225 plumetted (-0.47%).
SURVEY
The Signal Annual Subscriber Survey 2022
A programming note: Have thoughts about The Signal? We'd love to hear from you. We'd like to know what works for you and what doesn't. We are keenly aware that your time is valuable and we assure you this will be a breeze. Did we mention that the survey is completely anonymous? Help us make The Signal better. 
AVIATION
Air India Steps Away From Bharat
The Tata Group-owned airline is "densifying" its presence in domestic metro-to-metro routes and moving out of unprofitable ones, Business Standard reports. Air India has increased flights for routes such as Delhi-Mumbai, Delhi-Bengaluru, Mumbai-Chennai, Mumbai-Bengaluru, and Hyderabad-Mumbai.
Turning the page: Metro-to-metro routes have more demand and are thus more profitable. This also helps passengers, as having more flights in a sector keeps ticket prices affordable, making it a win-win for both airlines and flyers.
Lease norms change: The Civil Aviation ministry, on IndiGo's request, has changed norms for the wet lease of wide-bodied aircraft for Indian airlines flying internationally.
A wet lease comprises an aircraft lease, along with flight and engineering crew, while a dry lease involves just the aircraft. The wet-lease time frame has been increased from six months to a year, meaning more passengers (and profits) through wide-bodied aircraft on high-demand international routes.
FINANCE
No Sweating The Small Stuff
Bad loans under Mudra—the public-sector scheme that provides loans of <₹10 lakh ($12,240) to micro and small enterprises—account for just 3.38% of total disbursements. That means only four out of 100 beneficiaries default on repayments.
Mudra loans don't require collateral. Yet, non-performing assets of banks offering them are nearly half of the banking sector as a whole. The finding was shared in a Right to Information reply by the Department of Financial Services.
Insights: Mudra loans have three categories: Shishu (<₹50,000), Kishor (₹50,001-₹1 lakh), and Tarun (₹5 lakh-₹10 lakh). Public banks account for a bulk of Mudra loans in value terms. Shishu loans are highest in the private sector, which also has better recovery rates.
Diversifying, tho: Indian microfinanciers are expanding their portfolios beyond unsecured loans. They're venturing into mortgages and gold and two-wheeler loans ever since the central bank increased their non-microfinance lending cap from 15% to 25% in March.
CHINA
Xi Did Start The Fire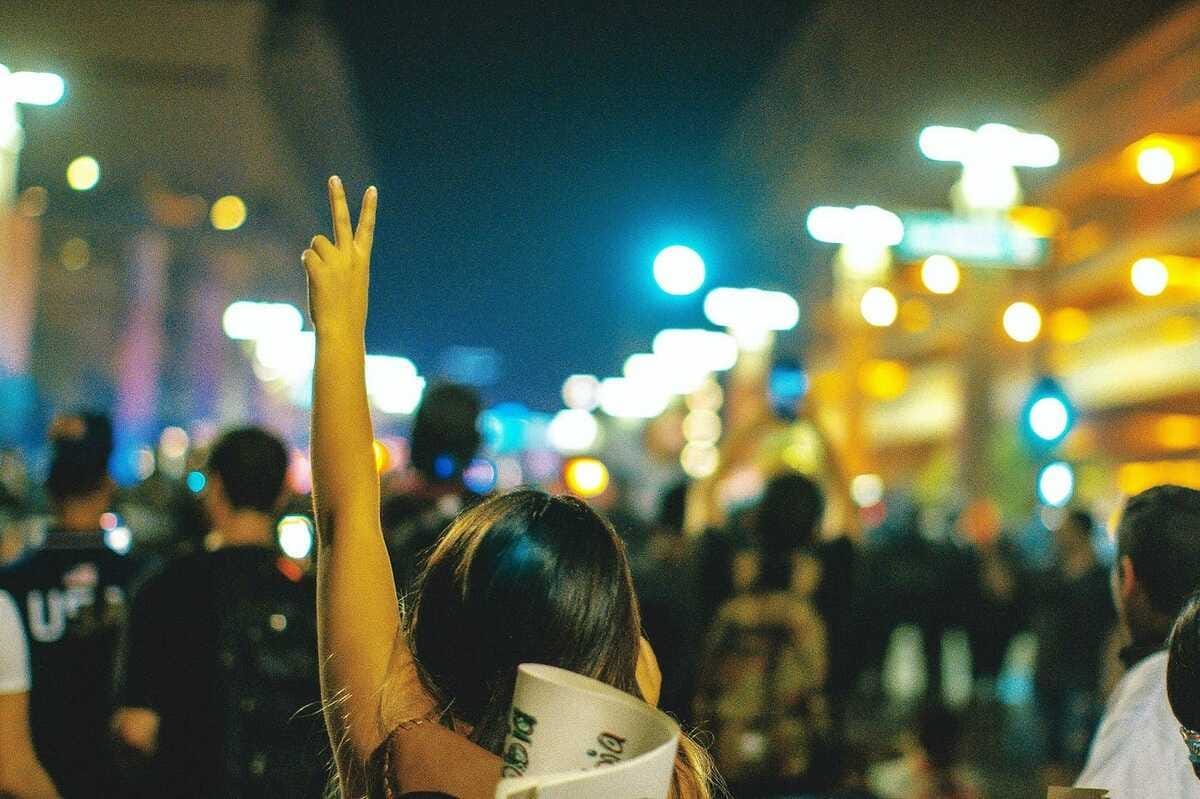 Just when it looked like the global economy might skirt a prolonged recession, China is showing signs of destabilising it once again.
Protests against President Xi Jinping's harsh zero-Covid policy in at least 10 cities, while stamped out for the moment, could flare up again. The state has gone into full suppression mode.
Not showing now: Even the telecast of the FIFA World Cup was not spared. The state broadcaster removed close-up images of maskless fans at matches. Rising infections, meanwhile, hit weekend entertainment as box-office collections dropped to a six-month low.
Thousands of Chinese accounts also spammed Twitter with porn to deflect city names and protest-centric searches.
The Signal
China hasn't faced such turmoil since 1989 but unlike then, the country is much more commercially integrated with the world. It's also more vulnerable to global opinion and economic conditions.
Having held on to its zero-Covid policy for too long, relaxation risks an exit wave of infections. Protest congregations can also become super spreader events. Cases are already rising fast and the state is behind in vaccinating the elderly. China Daily reports that a third of those aged 80 and above are not yet inoculated.
Markets are spooked, although analysts are saying there is a 30% chance China will relax restrictions before March 2023. A recession in China could, however, act as an inflation buster in the rest of the world as it cuts down on imports. A possible silver lining in all the mess, after all.
Robin Brooks

@RobinBrooksIIF
China's trade surplus with the rest of the world is off the charts. To see just how massive the surplus has gotten, you need to filter out oil (red) & iron ore (pink) imports, since those are up so much post-COVID. When you take those out, the "true" surplus is massive (blue)... http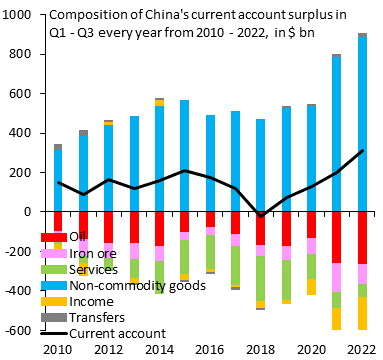 Nov 27, 2022
388 Likes   139 Retweets   24 Replies
🎧 The protests in China are erupting across multiple cities. The Signal Daily is available on Spotify, Apple Podcasts, Amazon Music, and Google Podcasts, or wherever you listen to your podcasts.
BUSINESS
Concretising Consolidation
Deep-pocketed national cement players are giving everyone else, chiefly small but also regional biggies such as India Cements, sleepless nights. Adani Group, Aditya Birla Group-owned UltraTech Cement, Shree Cements and Dalmia Bharat are in expansion mode. In their sights is south India, which has 43 fragmented companies.
Why south?: West, north, and central India are dominated by large players, which leaves the south up for grabs. The region accounts for 40% of India's cement production, which means there's a robust business proposition in moving excess cement from there to all parts of the country.
High input costs are pinching southern cement companies, and it won't get any easier next year. So, they're clearing their balance sheets, minimising debt, and selling premium-quality cement in the hope of being snapped up.
But: India's competition regulator has been keeping a close eye on the cement biz, specifically on price cartelisation in the south and east.
ENTERTAINMENT
Streamers May Not Get The Picture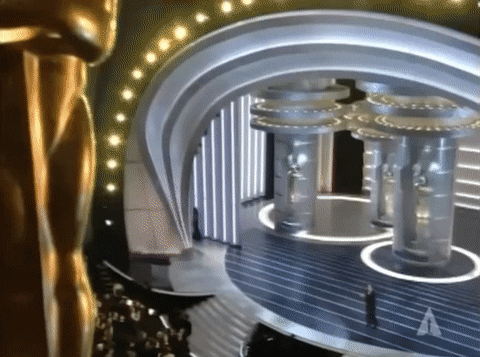 Chances of Netflix, Amazon, and Apple bagging Best Picture nominations on January 23—which is when contenders for the 2023 Oscars will be announced—seem slim.
Why?: Streaming platforms' hopefuls are against the wall. Take Netflix, whose stop-motion Pinocchio may vie for a category where animated film nominations are rare. Apple's bet, the Martin Scorsese-directed Killers Of The Flower Moon, releases next year and is therefore ineligible. Amazon's Thirteen Lives streamed in August and barely travelled the festival circuit. In contrast, legacy and indie studios had a buzzier year.
Aside: Animation is Disney's raison d'être, but Strange World is the latest tepidly-received animated offering this year. Disney's pandemic-era move to give Luca, Soul, and Encanto streaming releases may have conditioned people into watching animated films at home rather than in theatres.
Speaking of Disney, here's Bloomberg's Lucas Shaw's five questions to chief Bob Iger, who addressed staff on Monday.
FYI
Tesla phone?: Elon Musk revealed that Apple has "mostly stopped" advertising on Twitter, while also threatening to withhold the app from its app store.
Getting in early: TMRW, the Aditya Birla Group's 'House of Brands' venture, has backed eight D2C brands across categories. These include the likes of Berrylush and Bewakoof.
Put to rest: Amazon India, which is shutting down delivery arm Amazon Food and edtech division Amazon Academy, will now shutter its B2B platform, Amazon Distribution.
Face the music: The Singapore government, including its Prime Minister and his Deputy, are likely to face parliamentary scrutiny over the losses incurred by the country's sovereign fund Temasek as part of cryptocurrency exchange FTX's collapse.
Axed: Months after raising $805 million in April, VerSe Innovation, the parent company of news aggregator Dailyhunt and short-video platform Josh, sacked about 150 employees from its 3,000-strong workforce. It has also announced salary cuts for those earning over ₹11 lakhs.
Down: Cryptocurrency lender BlockFi has filed for Chapter 11 bankruptcy protection in the US, following the FTX collapse.
In the hangar: Jet Airways faces an uncertain future, with talks between its owners and creditors deadlocked over a resolution plan.
THE DAILY DIGIT
6 million
An estimated production shortfall in Apple's iPhone Pro models due to the ongoing tumult at the world's biggest iPhone factory in Zhengzhou, China. (Bloomberg)
FWIW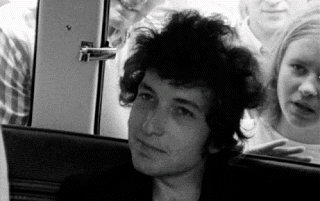 An expensive guffaw: Talk about suffering from fame. In today's edition of famous people problems we can't relate to, singer-songwriter Bob Dylan has issued an apology for using a machine to match his signature on the $600, limited-edition copies of his book The Philosophy of Modern Song. All was well until fans compared the signatures, bringing to light Dylan's use of autopen. Publisher Simon & Schuster finally gave in and admitted their fluff. Dylan's blamed it on vertigo, but fans aren't impressed.
Internet of Trees: It took 20 years to get there, but Singapore now has a system that not only tracks the island nation's six million-odd trees, but measures each tree's wood strength, tree architecture, root space, chlorophyll levels, and even the chances of an incident such as a branch fall. Singapore's National Parks Board says the smart system helped decrease tree incidents by 85%. Unlike the Internet of Things, this is an IoT the world actually needs.
It's them, not you: Apropos to those Instagram posts by mental health advocates. Gaslighting, the word, has found its hall of fame. The word has been crowned Merriam-Webster's word of the year, and we can see why. Searches for "gaslighting" rose by 1,740% in 2022. "Oligarch," "Queen consort," "LGBTQIA," and "cancel culture" were a few other terms. Loamy was a contender thanks to Wordle.
Enjoy The Signal? Consider forwarding it to a friend, colleague, classmate or whoever you think might be interested. They can sign up here.
Do you want the world to know your story? Tell it in The Signal.
Write to us here for feedback on The Signal.