Discover more from The Signal
The Signal is a daily curated newsletter that helps you understand the latest developments in business, tech, finance, economy, and policy with sharp analysis and crisp insights thats fun to read arriving at 8AM daily in your inbox.
Over 81,000 subscribers
Airfares go full throttle
Also in today's edition: TVS eyes EVs; Facebook 🤝 TikTok 👀 YouTube; NY goes cold on crypto mining; Books are back with a bang
Good morning! Pakistan's Federal Minister for Planning and Development Ahsan Iqbal had a not-so-novel idea to curb inflation. He called on locals to restrict their tea consumption to one or two cups per day. For a nation that loves its chai so much that it's the world's largest importer of tea, nobody was left impressed. Storm in a teacup, indeed.
🎧 Trouble brewed when Pakistanis were told to cut down on chai consumption. Find out why.
If you enjoy reading us, why not give us a follow at @thesignaldotco on Twitter and Instagram.
The Market Signal*
Stocks: Domestic benchmark indices declined sharply, ending at a fresh 52-week low. Fears of recession hit the global market after the US Federal Reserve hiked its interest rate by 75 basis points. This was mirrored at a global level. Hong Kong's central bank and Bank of England raised interest rates following Fed's latest move.
Early Asia: The SGX Nifty (+0.59%) and Hang Seng Index (+1.05%) persevered in the morning trade. The Nikkei 225 dived 2.26% at 7.30 am India time.
ELECTRIC VEHICLES
TVS Turns A New Leaf For EVs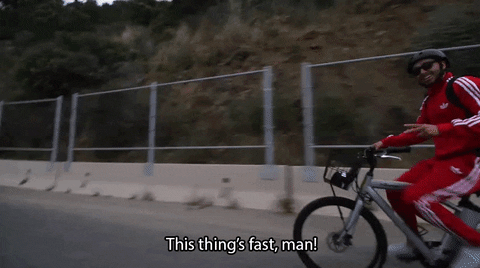 The maker of the Jupiter, one of India's bestselling mopeds, is changing tack to play catch up in India's EV market. And how.
Glow up: TVS—which lags behind Honda not only when it comes to moped sales (read: Activa), but electric scooters too—first launched the iQube e-scooter in 2020. Sales were squat until May 2022, when TVS sold 2,637 iQubes. It's now gunning for a monthly run rate of 25,000 by March 2023. What changed?
Metamorphosis: Increasing consumer demand for EVs. More importantly, TVS has overhauled organisational structure and turned bullish on EV acquisitions and partnerships (Swiss eMobility, BMW Motorrad).
Vorsprung durch Auto: German–Indian start-up Nunam is bringing e-rickshaws to India. They'll be powered by old, but functional Audi E-Tron power packs.
MESSAGE FROM OUR PARTNER
Discover: Paradigm Shift by Microsoft India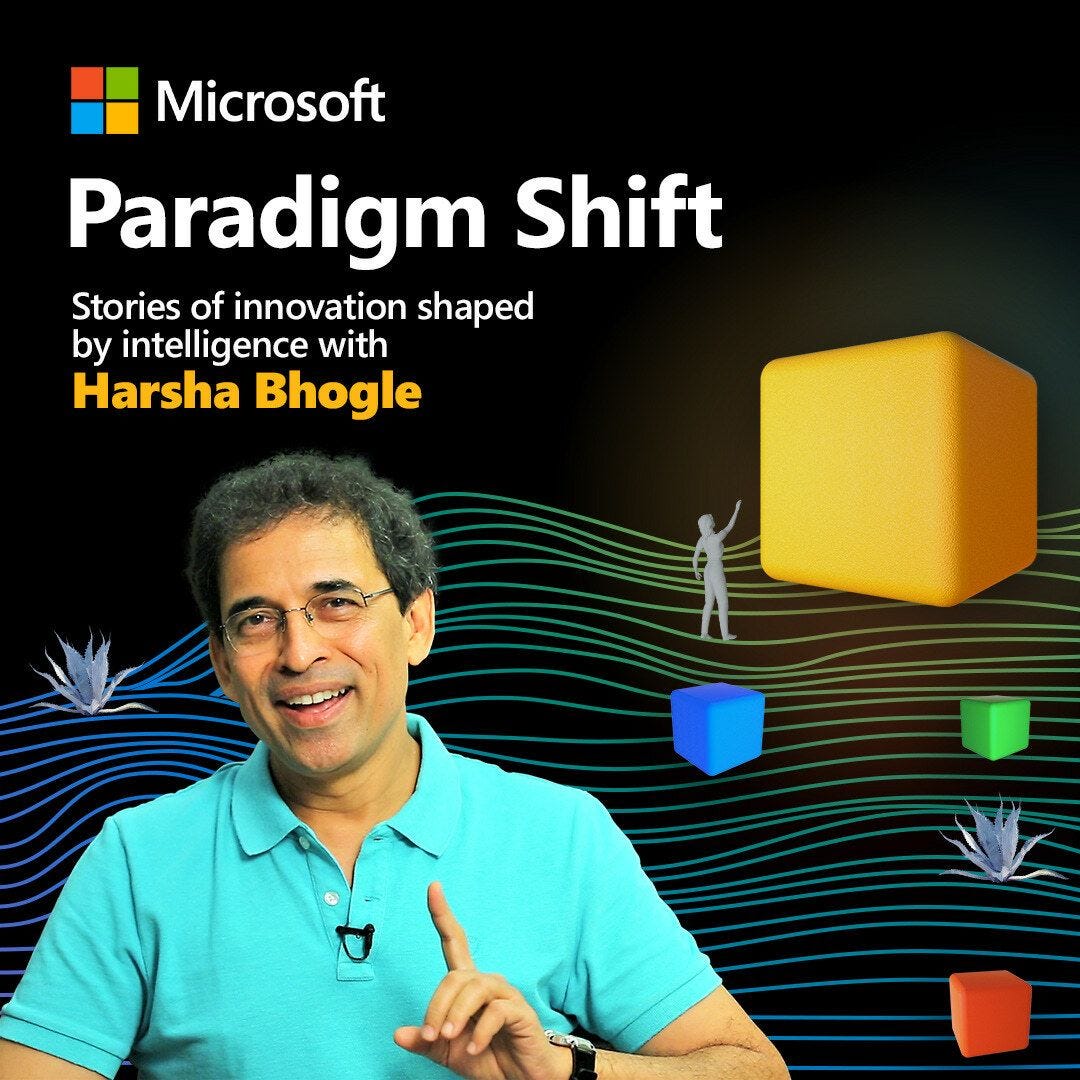 How can a migrant from Odisha overcome language barriers in Bangalore? Is there a faster way for cricketers to identify weaknesses in their game? How can we map birds across cities, deserts, plains and forests? Can generations of young India truly experience our rich cultural history?
Artificial intelligence can help us find solutions to some of these real world problems. Microsoft India brings you stories of such innovation and transformation in Paradigm Shift, hosted by Harsha Bhogle. Over the course of eight episodes, this podcast narrates stories about AI innovation in sports, healthcare, wildlife conservation, language translation, preserving cultural heritage, agriculture and more.
Paradigm Shift is available on Spotify, Apple Podcasts, Amazon Music, Google Podcasts and wherever you get your podcasts. Listen to a new episode every week!
AVIATION
Wanderlust? In This Economy?
Your flight tickets are going to be expensive. State-backed oil marketing companies hiked Aviation Turbine Fuel (ATF) prices by 18% on Thursday.
Tl;dr: ATF accounts for 40%-50% of an airline's cost. Unfortunately, the price has increased every fortnight since January 2022 because of pent-up demand for travel and the Russia-Ukraine war. A weakening rupee also jacked up prices; payments for lease rentals are made in dollars.
Brunt: SpiceJet shares tanked 6.48% after MD Ajay Singh called for fare hikes of 10%-15%. IndiGo also plummeted 5.16%. Domestic demand reached 90% of pre-Covid levels in April, but the price rise is already impacting demand. Until then, it's roads and railways to the rescue.
New birds: While newbie Akasa Air received its first Boeing 737 Max, OG Air India added Airbus A350s to its fleet.
P.S: Fancy travelling in a double-decker plane? The proposal exists.
SOCIAL MEDIA
Everyone Wants To Be And Beat TikTok
Not for the first time (and probably not for the last), Meta is taking a leaf out of TikTok's book. Facebook will overhaul its social networking app, according to The Verge.
So, what's coming?: AI-led recommendations are back. Facebook's "Feed" algorithm will recommend posts "regardless of where they come from." This is already happening on Instagram. Expect more Stories and Reels from "unconnected sources".
Shorting TikTok: YouTube has claimed a 1.5 billion monthly active user (MAU) base for its two-year-old short video product, Shorts. That's just shy of TikTok's 1.6 billion MAUs, as per third-party data. Meta claims over 20% time spent on Instagram is on Reels.
The Signal
TikTok's defining feature is its algorithmic recommendation feed, aka "For You". Facebook wants to mimic that. What does that mean? To some extent, trouble. This is a departure from Facebook's 2018 "meaningful social interactions" tweak, which prioritised content from friends and family. This switch, in times of intense scrutiny around hate speech and misinformation, is risky.
For YouTube, Shorts is an important funnel to expand (and retain) its creator base. It wants its creators to be more "multi-format" (short and long). Another advantage? YouTube houses Shorts within its main app, with a concerted push to its users. And now, with the monetisation tap turned on, Shorts could start adding numbers to YouTube's revenues.
CRYPTOCURRENCIES
No Gold In New York's Crypto Mine
In a blow to Bitcoiners, New York may become the first US state to ban certain crypto mining operations.
Lowdown: NY accounts for 20% of all Bitcoin mined in the US. Much of that is powered by fossil fuels, which is at odds with NY's climate goals. So the state imposed a moratorium on proof-of-work (POW), an energy-guzzling mechanism that secures blockchain transactions. Bitcoin and Ethereum 1.0 run on POW. All eyes are on the governor, who's under pressure from NYC's pro-Bitcoin mayor to veto the groundbreaking bill.
Rekt: Bitcoin's rout is worsening El Salvador's debt. The country has bled $56 million using Bitcoin as legal tender.
👎🏽: Crypto exchange Kraken has the worst work culture ever.
🙊: ApeCoin, the token for the much-hyped BAYC NFT, lost 65% of its value in a month. The floor price of BAYC itself is down 54%.
PUBLISHING
Young Adults Turn Up For The Books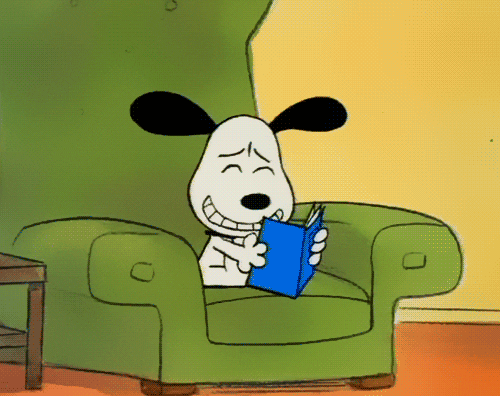 A lot of people took solace in books during the pandemic. And the fervour continues; book sales are skyrocketing.
Boom: Harry Potter publisher Bloomsbury declared a permanent reading revival with record sales of £230 million ($279 million) this year. Closer home, bookstore sales in Bengaluru have crossed pre-pandemic numbers.
Budding influences: Younger readers, especially Gen Zs, are propelling demand for Young Adult (YA) fiction. Bloomsbury witnessed an 86% spike in sales of Sarah J Maas' fantasy titles last year. Also, young guns are saying a BIG yes to inclusivity! YA books that feature LGBTQ characters are flourishing. Even TikTok is playing a role: the BookTok hashtag for recommendations is driving sales.
Emperor Penguin: Sales aside, there's good news for distribution too. Penguin Random House bagged an exclusive deal with Disney to distribute and sell Marvel's graphic novels and collected editions worldwide.
🎧 Here's some good news: The publishing industry is on an upswing. Dive in.
FYI
In the house: In his first-ever town hall meeting with Twitter employees, Elon Musk said Twitter should become more like TikTok if it wants to hit a billion followers. He also added that the social media company may need to cut its headcount.
Doghlapan: Former BharatPe co-founder Ashneer Grover is in the midst of raising $200-300 million for his new startup, months after "looking up to people like Nithin Kamath and Bhavin Turakhia" to build bootstrapped companies.
Pent up: Retail sales increased 24% in May compared to pre-pandemic levels, ushering a recovery in pan-India consumer demand owing to improved mobility, reopening of schools, and return to office.
Changing hands? Israeli spyware firm NSO Group (of Pegasus fame) could have a new owner — US defence contractor L3Harris Technologies. The White House is not pleased.
FWIW
Watch it: Insulting someone online can land you in jail for up to one year in Japan. Or attract a fine of $2,200. All this to curb cyberbullying after a reality TV star faced abuse and eventually died by suicide. But what constitutes online bullying? It's lost in translation.
Green grass: Chickens in Thailand's Lampang are being fed cannabis instead of antibiotics. Scientists are giving it a thumbs up. The chickens reportedly developed better immunity against avian bronchitis, and the meat was superior. If you're wondering, no chickens got high during the experiment. Humans, however, will face restrictions.
Want to advertise with us? We'd love to hear from you.
Write to us here for feedback on The Signal.