Discover more from The Signal
The Signal is a daily curated newsletter that helps you understand the latest developments in business, tech, finance, economy, and policy with sharp analysis and crisp insights thats fun to read arriving at 8AM daily in your inbox.
Over 81,000 subscribers
Alibaba gets a six-pack
Also in today's edition: Brands turn a good sport; A hefty bill of health; India's merchants of debt; Creator economy funds are an eyewash
Good morning! You may want to pay attention if you're a dude reading this in Mumbai, Delhi, or other polluted pockets in India. Citing several studies, the BBC reports that pollution, chemicals in plastics, rising temperatures, and a sedentary lifestyle are triggers for declining sperm count and quality. In fact, sperm count has declined at a rate of 2.6% per year since 2000. What's more, men too have a "biological clock": older paternal age is indeed associated with reduced fertility and sperm quality. We guess misery (read: PCOS) loves company.
Today's edition also features pieces by Venkat Ananth, Soumya Gupta, Srijonee Bhattacharjee, and Julie Koshy Sam.
If you enjoy reading us, why not give us a follow at @thesignaldotco on Twitter and Instagram.
The Market Signal*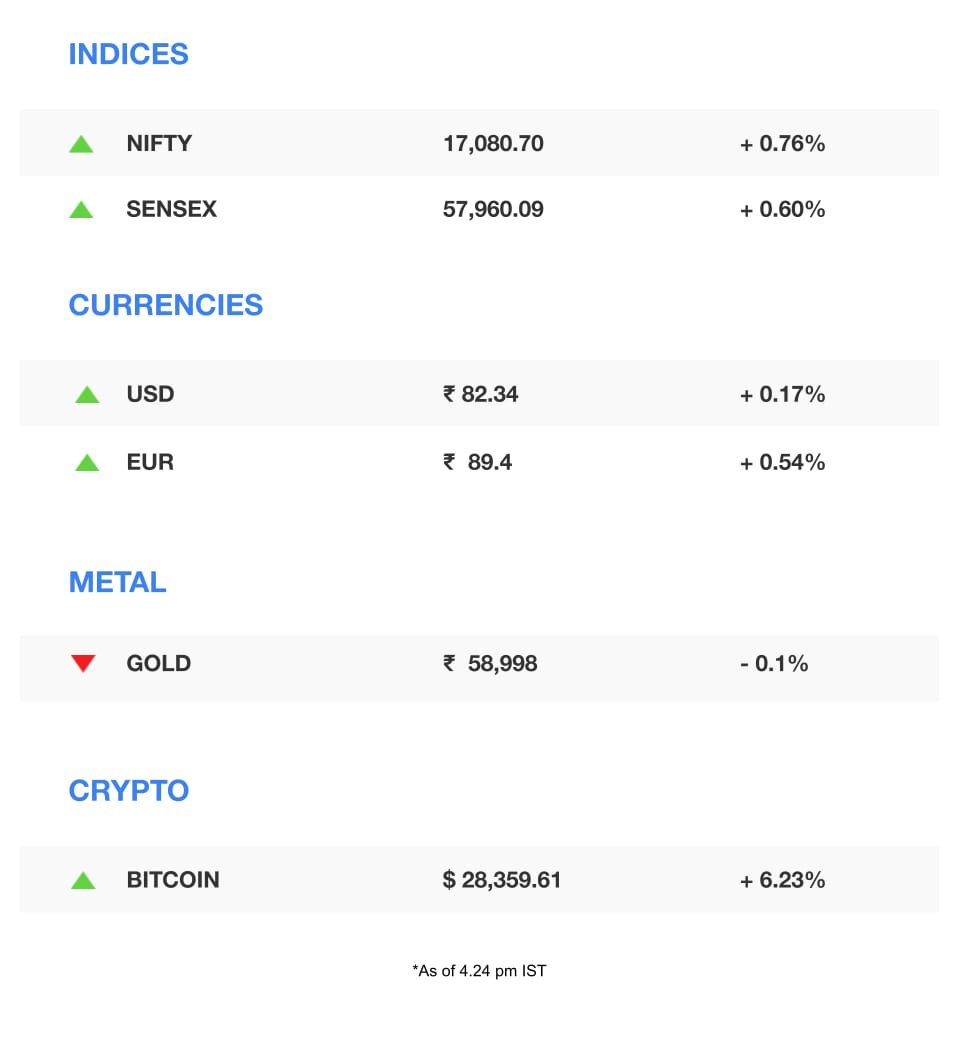 Stocks & economy: Investor sentiment improved globally after the sale of Silicon Valley Bank's assets. Equity indices surged across economies. Indian indices too gained and found favour among foreign investors after a long spell of capital outflow.
Volatility in the stock markets eased significantly in the last 10 trading sessions due to the turmoil in the banking sector. Trade volumes are also expected to pick up in the coming days.
Prices of safe-haven assets, such as US bonds, Japanese yen, and gold retreated, which could be an indication of improved risk sentiment.
Indian markets will be shut on Thursday on account of Ram Navami. On Friday, domestic markets will look at the US and UK GDP data for cues.
The RBI's policy next week will take centerstage.
TECH
Alibaba's Sum Of The Parts Move
It's not often that you hear about a Chinese company breaking up its businesses, but Alibaba did it again. Nearly 13 years after it spun off its financial services arm Alipay (Ant Group), the Chinese e-commerce giant split itself into six divisions. A holding company will oversee its sprawling business empire that includes everything from e-commerce to cloud (and AI), media and entertainment, and logistics.
Ease of: Doing business. The move helps Alibaba appease a government and regulatory regime sceptical of "big tech", while also unlocking even more value from public markets.
Et tu?: Alibaba's restructuring could serve as a template for large technology companies, both in China and elsewhere. Amazon CEO Andy Jassy hinted at something similar last year, describing Prime Video as a potential "standalone business."
Meanwhile: Jack Ma is up to fishy things. Just not in the way you think!
THE SIGNAL DAILY
Succession Season 4 may have released, but Indian viewers are missing out since HBO content will be unavailable on Disney+ Hotstar starting March 31. With IPL and F1 too out of the picture, it remains to be seen how Disney+ Hotstar will survive in India.
In today's episode, we are also talking about Alibaba. The e-commerce behemoth has declared that it will divide its business empire into six divisions. For more, check out The Signal Daily!
Listen to The Signal Daily on Spotify, Apple Podcasts, Amazon Music, Google Podcasts, or wherever you get your podcasts.
BUSINESS OF SPORT
Not Just A Gentleman's Game
Harmanpreet Kaur, Smriti Mandhana, Nikhat Zareen, Lovlina Borgohain, Mirabai Chanu, Rani Rampal, and Co. are finally getting their due.
Thanks to consistent performances over the last two years—the Tokyo Olympics, the ICC U19 Women's World Cup, and the Women's World Boxing Championships, to name a few—and growing social media reach, the number of deals and the endorsement fees that women athletes are getting have reached an all-time high, reports The Economic Times.
Deets: Brands such as Hyundai, Boost, Puma, Ceat, and Dream11, which are largely associated with male sportspersons, are signing long-term deals with women athletes. Mandhana and Kaur, the top women cricketers, endorse over 20 brands between them and charge anywhere from ₹40 lakh (~$50,000) to ₹80 lakh (~$100,000) per deal—on par with what entry-level male cricketers get, per Mint.
Some companies are also testing the waters with limited online campaigns, social influencer deals, and brand collaborations rather than long-term endorsements.
PS: For more insight and analysis into the business of sports, check out our weekly newsletter The Playbook, which is out every Friday. It's free to subscribe: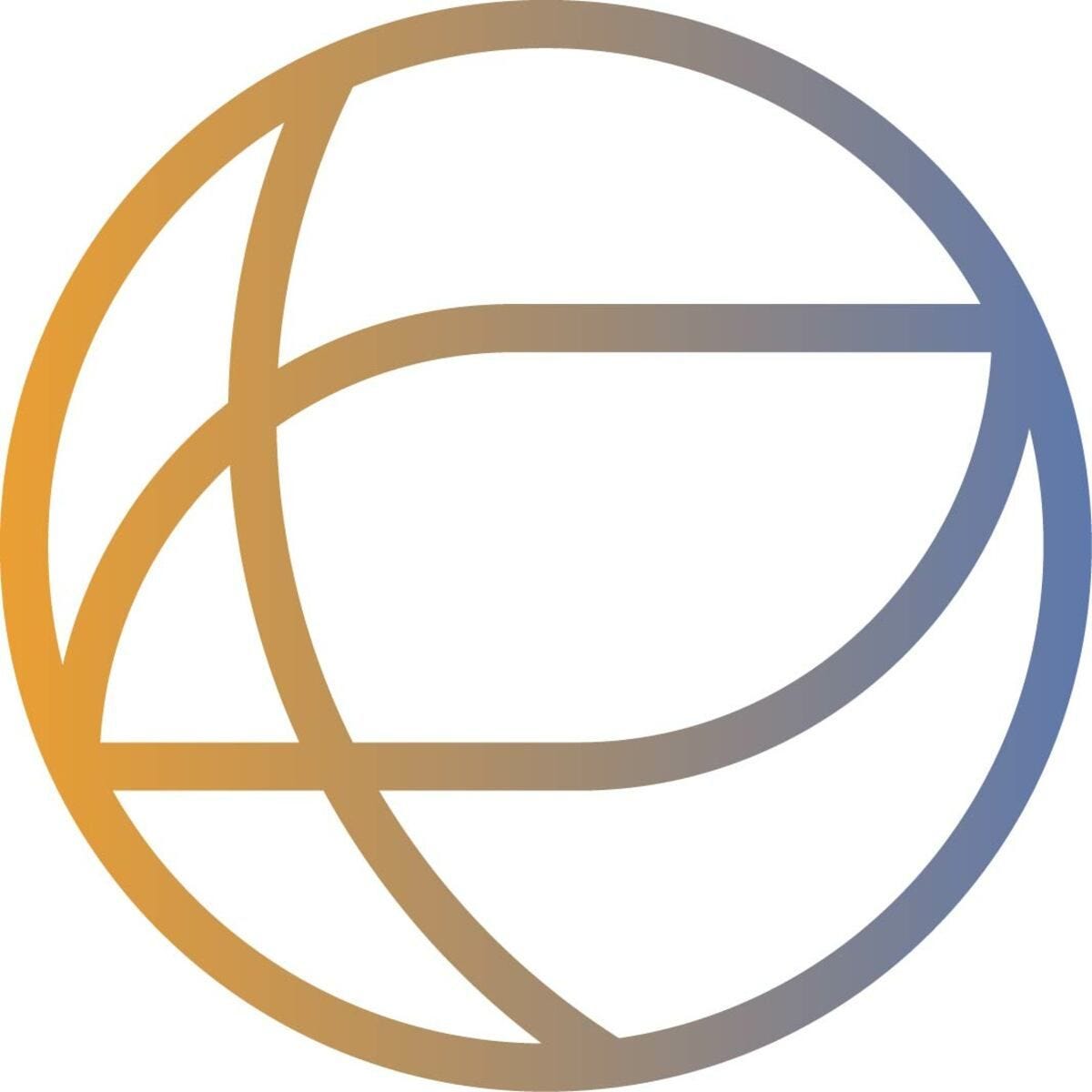 The Playbook
A weekly newsletter that deconstructs the business of sports and gaming.
PHARMA
Bitter Pills For Affordable Healthcare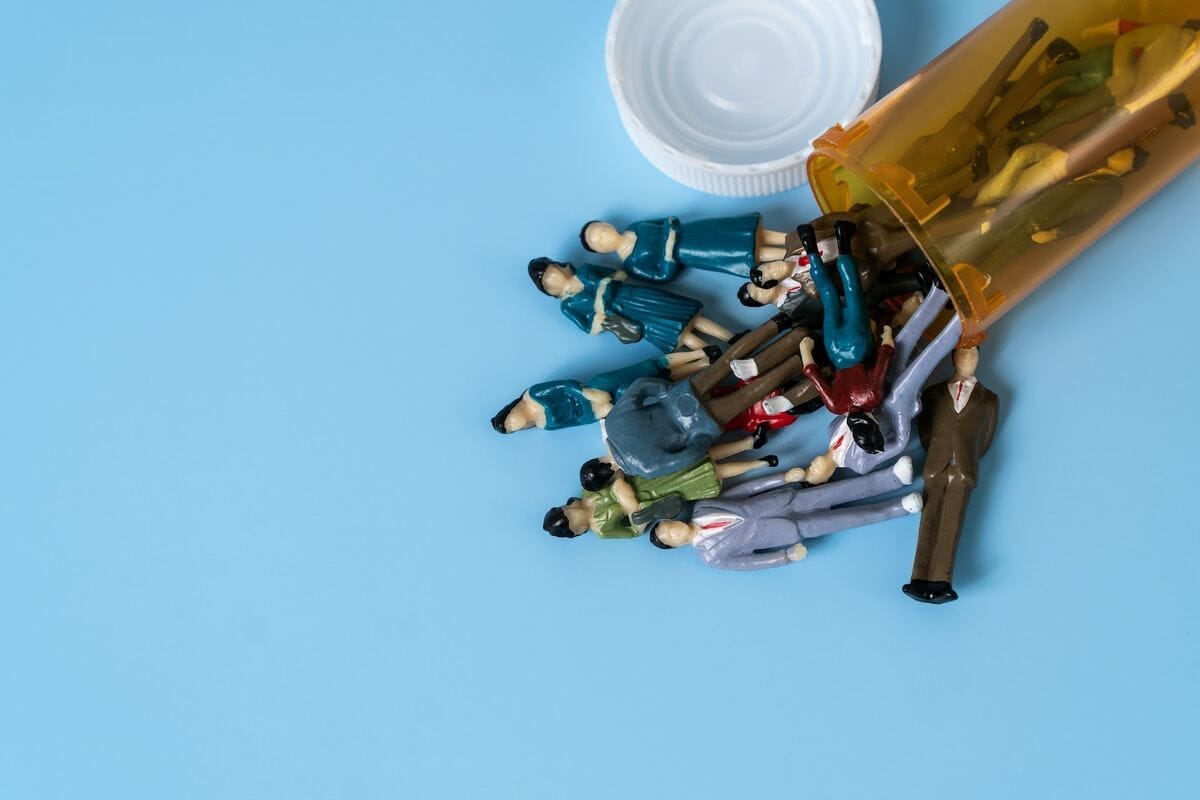 Your first-aid kit will become more expensive. Prices of over 1,000 formulations and 384 drugs in the National List of Essential Medicines (NLEM)—which includes painkillers and medicines for fever, hypertension, diabetes, blood disorders, infections, cancers, etc.—will increase by 12.12% from April 1.
This is India's highest annual price hike on essential drugs, and the second consecutive year that the National Pharmaceutical Pricing Authority (NPPA) has enforced a hike of more than 10%. For perspective, last year's ~11% hike meant that a 440mg infusion of lifesaving cancer treatment Trastuzumab went up from ₹60,298 to ₹66,790 ($733 to $811).
Plus: The Indian Medical Association and doctors in Rajasthan are protesting the landmark Right To Health Bill, which would make Rajasthan the first Indian state to make accessible healthcare a legal right. Tamil Nadu's public healthcare system is also on shaky ground.
The Signal
A hike in NLEM drug prices was inevitable since input costs, especially those of active pharmaceutical ingredients (APIs)—largely sourced from China—skyrocketed last year due to China's (then) zero-Covid policy and a disruption in pharma supply chains. Because of this, India's pharma industry lobbied to increase prices.
But the extent of the hike is worrying in the context of decreased public spending (allocations for health and MGNREGS, etc.) in the Union Budget 2023-2024, mounting retail inflation, and possible food insecurity this season. NLEM medicines are fixtures in government health programmes. A hike, even in otherwise-affordable generic drugs, will weigh heavy on anybody with medical expenses.
CONGLOMERATES
Uneasy Lies The Head…
…with billions of dollars of debt on it. Two Indian billionaires are struggling to repay. Mining company Vedanta Ltd has announced its fifth dividend payout of this financial year. Much of it will go to London parent Vedanta Resources, which needs to repay about $7.7 billion. Owner Anil Agarwal has denied claims he was looking to sell a slice of Vedanta.
Struggling: On to Gautam Adani. The Ken reported that his claims of repaying $2.15 billion in share-backed debt may be untrue. Filings show banks are yet to release the Adani Group's shares pledged against the loan. Adani has denied this. Then, group companies' shares fell after it was reported that Adani may renegotiate a $4 billion loan taken to acquire cement companies ACC and Ambuja Cements. Ratings agency Fitch has warned in a note that two Adani companies may be at "contagion" risk from the group's woes.
CREATOR ECONOMY
Fund Fact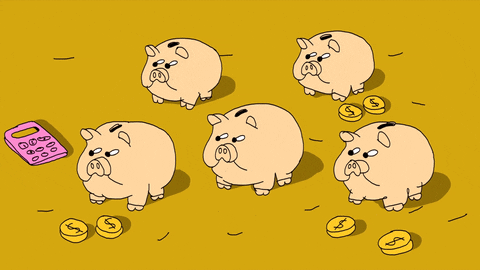 There once was a maddening spree,
For Covid-era clowns numbering three.
They've had a great fall,
Much to the relief of us all,
RIP crypto, metaverse, and the creator economy.
Fault us for the limerick, not for the takeaway. The less said about crypto and the metaverse, the better. As for the creator economy, it's being undone not only by the macro downturn but also by the very funds that supposedly incentivise creators. A Citi report says the creator economy has "no middle class", since 80% of revenues are generated by the top 20% creators.
Recap: Former TikTok exec Sean Kim admitted to launching the penny-pinching TikTok Creator Fund "as a reactive measure against other platforms". Snap cut Spotlight reward payments, and Spotify has barely used its $100 million "diversity fund". YouTube ended its Shorts fund and reverted to revenue-sharing; Meta is doing the same after shutting down Reels Play.
FYI
Dumpster sale: A consortium led by New Delhi-based auto component company Lifelong Group has acquired beleaguered car servicing startup GoMechanic.
Pay up: The National Company Law Appellate Tribunal has upheld the ₹1,337 crore ($162.4 million) fine imposed on Google by the Competition Commission of India. In some relief, the tribunal has also withdrawn four out of 10 Android directives.
Press pause: Elon Musk, Steve Wozniak, and Yuval Noah Hariri are among the 1,123 signatories of an open letter urging AI labs to pause training of systems "more powerful than GPT-4."
Welcome back: Swiss bank UBS has appointed its former CEO Sergio Ermotti to the role he vacated in November 2020 following its takeover of Credit Suisse. Ermotti will succeed his successor (!), Ralph Hamers.
Ballot time: Karnataka will go to polls on May 10 to elect its legislative assembly, the Election Commission announced. Results will be announced on May 13.
Fresh dough: Upskilling edtech company upGrad has raised $36.4 million through a rights issue from its co-founder Ronnie Screwvala, Temasek, and other minority shareholders.
THE DAILY DIGIT
5
The number of Chinese apps among the 10 most-downloaded apps in the United States. The top four are Temu, TikTok, CapCut, and Shein. ByteDance-owned Instagram competitor Lemon8 broke into the top 10 on Tuesday. (TechCrunch, Axios)
FWIW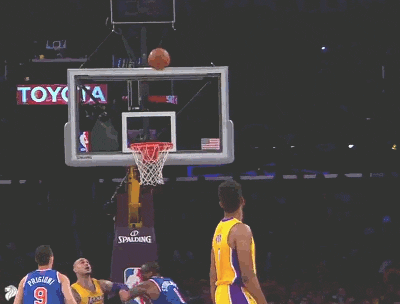 Celebrating epic fails: Successful companies can have some of the worst ideas. The Museum of Failure in New York knows this, and is celebrating it. An ongoing exhibition curated by Swedish psychologist Dr Samuel West showcases 150 ideas that didn't quite take off. The list includes Google Glass, Bic for Her (pens for women), fat-free Pringles that gave consumers diarrhoea, the much-derided 'New Coke', and the 2003 Nokia N-Gage smartphone. We'd add Cheetos Lip Balm to this infamous lot. Yes, PepsiCo really did us dirty back in 2005.
Turning back time: Greenland is getting rid of its twice-yearly clock changes. The country is moving to daylight saving time permanently, which will give citizens an extra hour of daylight and more time to do business. The US, too, is considering making daylight saving time permanent this year. Meanwhile, on the other side of the meridian, daylight savings and the concept of two time zones is driving Lebanon to chaos.
Three stripes, and you're out: Two days after protesting Black Lives Matter's trademark request for a three-stripe design, Adidas has withdrawn its complaint. Thank goodness, because that's the worst-possible look for a company that was founded by a member of the Nazi Party. Adidas' recent trademark battle with luxury designer Thom Browne in January 2023 had also earned them the lols.