Discover more from The Signal
The Signal is a daily curated newsletter that helps you understand the latest developments in business, tech, finance, economy, and policy with sharp analysis and crisp insights thats fun to read arriving at 8AM daily in your inbox.
Over 81,000 subscribers
Will Amazon quit playing games?
Also in today's edition: UPI transactions dip; It's raining 💰; Pakistan's coffers are empty; Clothing cos exit China
Good morning! There was a time a driver's licence, and by extension, buying a car, signalled that you'd arrived. Good thing this glorified ticket to independence is being rendered obsolete by under-40s, especially Gen Z and Gen Alpha. According to The Economist, the proportion of licences for every under-40 generation in the US is falling, and even those who have cars are driving less. A similar trend is mushrooming across Europe, where administrators are increasingly introducing pedestrian-friendly policies. More power to public transport, we say.
If you enjoy reading us, why not give us a follow at @thesignaldotco on Twitter and Instagram.
The Market Signal*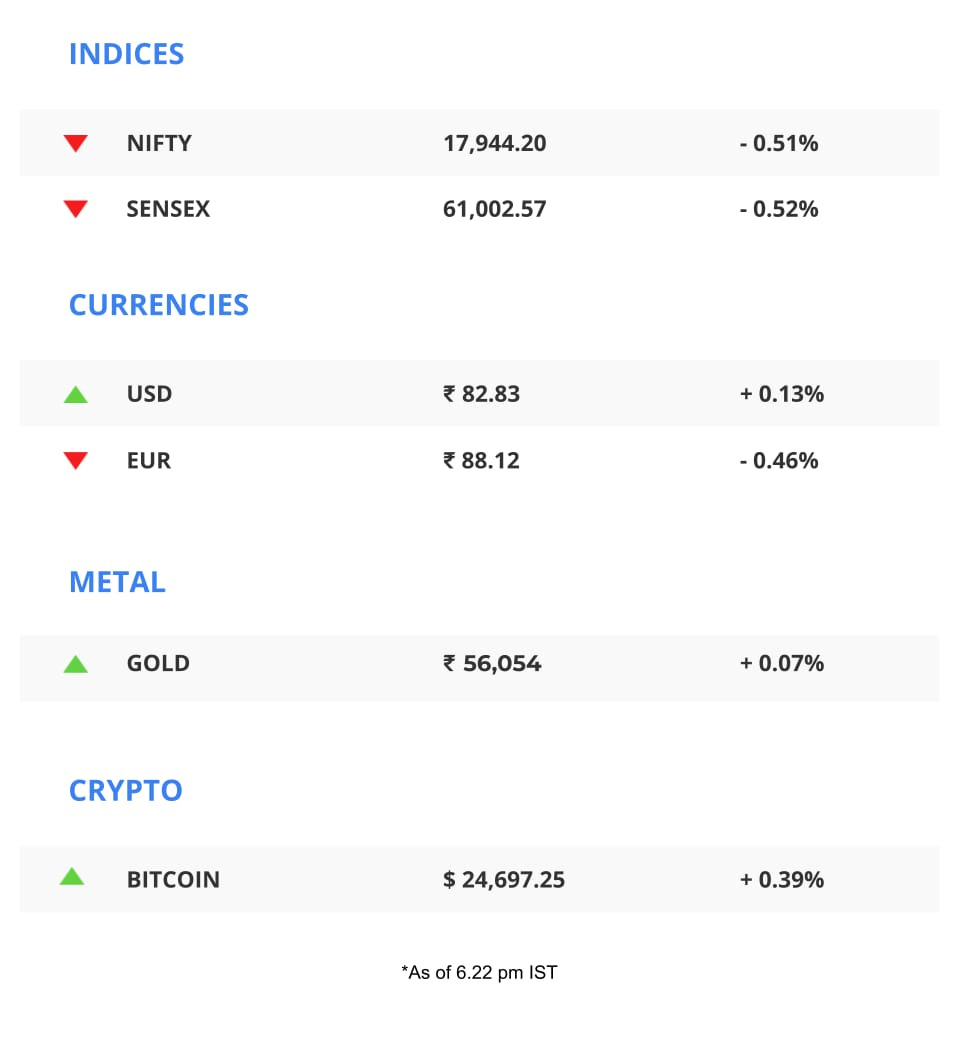 Stocks: Early Asian trade indicates that Indian equities may see a muted start to a week where geopolitics and central banks hold centerstage. While SGX Nifty hints at a flat to marginally higher open, trade volumes are seen low on a US market holiday.
North Korea tested a missile over the weekend even as top diplomats of the US and China fought over alleged spy balloons and China's lethal weapons support to Russia.
Equities ended last week weighed down by commentary from Fed officials on recalibration in US rate hike expectations. Strong retail sales and higher prices in the US signal further 50-bp hikes; this after 450 bps in 11 months.
Oil and gold ended lower Friday as the dollar strengthened foreseeing a rate hike.
This week, India will focus on minutes of the RBI and Fed meetings and the newly appointed Bank of Japan Governor Kazuo Ueda's testimony Friday.
PAYMENTS
UPI, FASTag Growing Slower
Last week, we wrote about how inflation will likely stifle spending. Fresh payments data shows the pace of consumption may already be reducing.
The February edition of the Reserve Bank of India Bulletin, a comprehensive set of data and the central bank's take on various aspects of the economy, shows (pdf) almost all payment systems, including through the Unified Payments Interface, Bharat Bill Payment System, National Electronic Toll Collection (FASTag), were not growing as fast as earlier, both in terms of value and number of transactions. Exceptions are bulk money transfers through netbanking (NEFT and RTGS).
The slowdown began (pdf) in 2022 after breakneck growth in the previous year. Apart from sluggish consumption, deceleration in internet penetration, and lower sales of smartphones that enable easy electronic payments may also have cooled transactions' growth. The rise in netbanking could be consistent with expanding sales of premium products and services.
GAMING
Amazon's Gaming Cloud Is Drying Up
It turns out cloud gaming isn't an easy business. Not even for a cloud-computing behemoth.
Amazon's cloud-gaming service Luna is losing 53 games this month. Its library has shrunk by 30% since October, and the service is not even a year old.
Games are typically licensed to cloud services on short-term contracts, so it's normal for them to keep losing and adding new titles. Just like video streaming services. However, Luna is losing games much faster than it's adding new ones. Building your library is tough when you're up against gaming giants Microsoft and Sony, which are reluctant to licence their hit titles to competitors. Amazon's own game-publishing division, Amazon Games, doesn't put any of its titles on Luna.
This raises the question of whether Luna is headed in the same direction as Google's Stadia, which shut down last month after failing to attract enough users.
INVESTMENT
New Grease For The Petrodollar Machine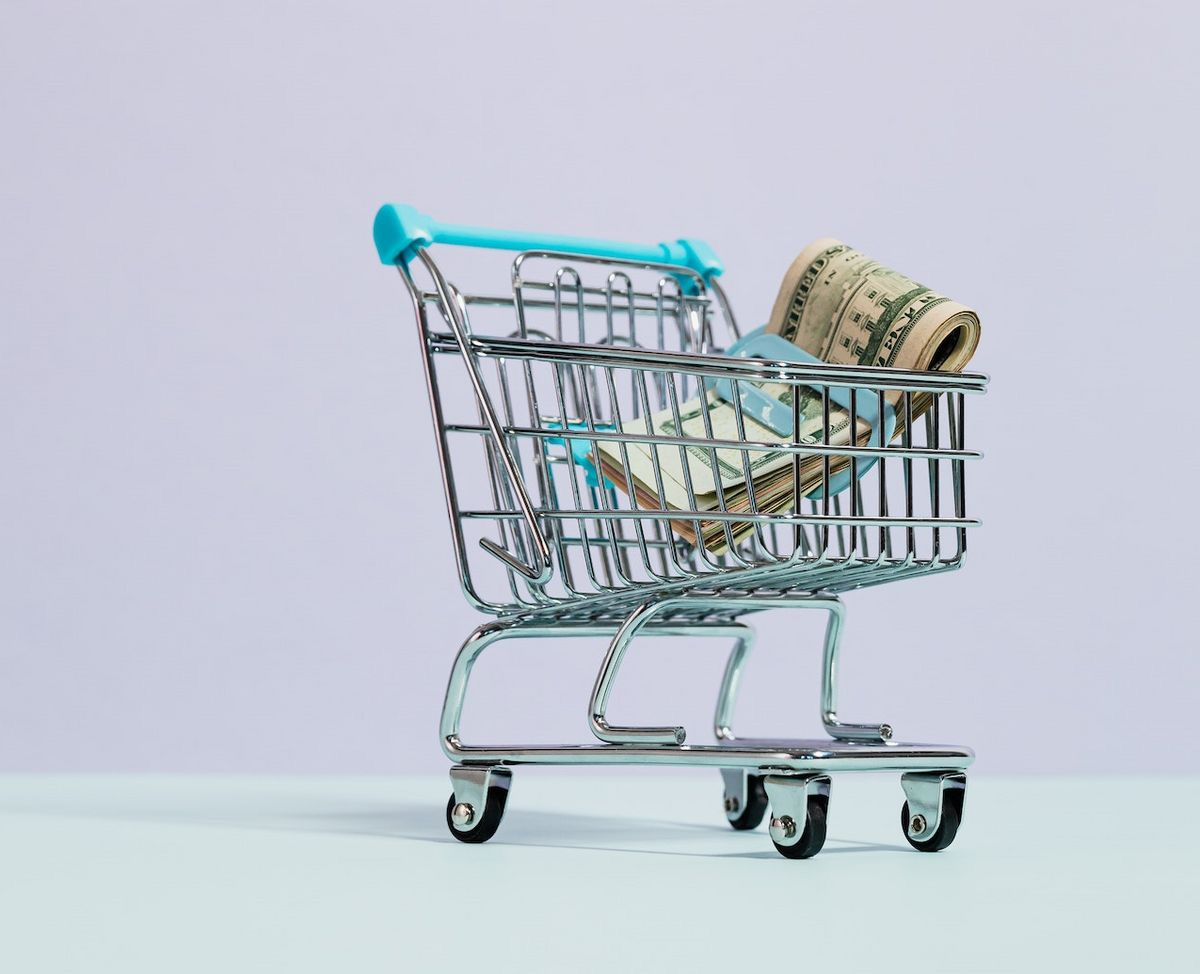 Karolina Grabowska/Pexels.com
Black-gold economies have long diversified their oil income investments. But the past week bore witness to a slew of Qatari and Saudi infusions like never before.
Jassim bin Hamad bin Jaber Al Thani, a member of the House of Thani (Qatar's ruling dynasty), declared his bid to acquire Premier League football club Manchester United. Jassim's relative Tamim bin Hamad al Thani, Qatar's current ruler, owns French club Paris Saint-Germain through Qatar Sports Investments (QSI). QSI—which was reportedly interested in the Liverpool and Tottenham Hotspur clubs—is affiliated with Qatar Investment Authority, the sovereign wealth fund that has tentacles in entities ranging from Heathrow Airport to Swiggy.
Saudi Arabia's sovereign Public Investment Fund (PIF), which owns the Newcastle United club, just became the largest outside shareholder in Japanese gaming giant Nintendo. PIF's gaming portfolio includes Chinese esports firm VSPO, Capcom, Take-Two Interactive, EA, and Activision Blizzard. The fund oversees Saudi Arabia's EV manufacturing push, too.
The Signal
To curb reliance on oil revenues, Qatar and Saudi Arabia are also investing in virgin plastic manufacturing and a petrochemicals ecosystem in Southeast Asia. The renewed push comes when a unique opportunity has opened up due to war-induced windfalls amid global capital scarcity, even as climate and sustainability targets are going to the wind.

The oil cartel's petrodollar surplus boomed in 2022, meaning that regional monarchies will continue with their equity shopping sprees and ensure that the money consumers spend/don't spend on fuel will eventually make its way back to the Gulf in some way.
NEIGHBOURHOOD
Pakistan In A Spiral
Industries in neighbouring Pakistan are grinding to a halt, plunging the country deeper into a crisis.
Drug companies, carmakers, fertiliser manufacturers, and steel producers are among those that have shut operations, as they are unable to import raw materials. The country's forex reserves are down to $3.19 billion, too low to fund the required imports. The Pakistani government has been trying to hash out a rescue deal with the International Monetary Fund, but there seems to be no way it would be able to avoid widespread pain.
While fuel prices have gone through the roof, milk and chicken prices have also skyrocketed, taking the staples out of the ordinary citizen's reach. Factory shutdowns will result in job losses, adding to people's misery.
Pakistan's defence minister has already declared bankruptcy.
🎧 The race to become Manchester United's new owner is heating up. Also in today's edition: Pakistan's economic crisis deepens. Listen to The Signal Daily on Spotify, Apple Podcasts, Amazon Music, Google Podcasts, or wherever you get your podcasts.
SUPPLY CHAIN
A Stitch In Time For Lifestyle Giants
Tech companies aren't the only ones reviewing their exposure to China. Zara parent Inditex, Mango, Swedish-German brand Marc O'Polo, and British bootmaker Dr Martens, among others, are weaning off their dependence on mass textile production in the country.
Details: Dr Martens has moved 55% of production out of China since 2018. In a bid to differentiate themselves from Chinese fast-fashion retailer Shein—not least because the US and Europe are introducing strict laws against forced labour in Xinjiang—western counterparts are decoupling from the country. Turkey is emerging as an alternative since it's part of the EU customs union, allowing for frictionless trade.
In other news: Dollar investments in Chinese startups fell by nearly 75% last year compared with 2021. And the UK is operating contingency exercises in the event China invades Taiwan and global chip supplies dry up.
FYI
Hall of fame: Indian cricketer Virat Kohli has broken Sachin Tendulkar's record to become the fastest batter to score 25,000 runs in international cricket.
Under the hammer: FMCG major Hindustan Unilever has sold its brands Annapurna and Captain Cook to Singapore-headquartered Reactivate Brands for ₹60.4 crore.
Vanished?: Chinese business tycoon and tech investor Bao Fan is reportedly missing, according to his company China Renaissance Holdings.
Copycat: Taking a cue from Elon Musk's Twitter Blue playbook, Meta Platforms launched a paid subscription service for Facebook and Instagram. Starting at $11.99 per month on the web and $14.99 per month on mobile, Meta Verified will grant content creators a blue badge among other benefits.
Give me your monies: Elon Musk-helmed Starlink is testing a new global roaming satellite internet service for $200 a month that provides connectivity "anywhere on land in the world." Caveats remain.
More pink slips: Chinese PC giant Lenovo may slash jobs after net profits in the December quarter fell for the first time since 2020.
Another one?: Walmart-owned online retailer Flipkart may acquire a second pharmacy startup, Pharmallama, according to Livemint.
THE DAILY DIGIT
~$1 trillion
What Americans owe credit card companies. The value of US credit card debt hit an all-time high of $986 billion in the fourth quarter of 2022. (ABC News)
FWIW
Whole latte problems: History keeps repeating itself, and it seems like Starbucks and PepsiCo can't catch a break. PepsiCo, which distributes ready-to-drink Starbucks beverages, has recalled more than 300,000 bottles of vanilla frappuccino in the US over concerns that they may contain glass. Thankfully, the US Food and Drug Administration has noted that the scope of "serious adverse health consequences is remote." It remains to be seen if this development makes any dent in sales. Meanwhile, it's unlocked a new fear in us.
New emojis just dropped: Apple iPhone users have 31 new emojis to express themselves as part of the latest iOS 16.4 update. The recent additions seem to be politically correct; remember the pregnant man emoji that riled users last year? The long-awaited pink heart, shaking face, donkey, pea pod, ginger, and hands pushing left and right (which could either mean stop, talk to the hand, or high-five), have made it to the list. We can't wait to see how users (mis)interpret these emojis.
Ahead of the curve: Home to gaming giants such as Rovio and Supercell, Finland's Helsinki is known as the mobile gaming capital of the world for a reason. It's also why Netflix chose the city to open its gaming studio last year. Back in the '90s, Finnish phone maker Nokia's success with Snake got everybody's attention. The government then did its bit to encourage gaming companies. It doesn't offer tax incentives or dole out high salaries but instead encourages work-life balance, which is a major draw. Well, that explains a lot.