Discover more from The Signal
The Signal is a daily curated newsletter that helps you understand the latest developments in business, tech, finance, economy, and policy with sharp analysis and crisp insights thats fun to read arriving at 8AM daily in your inbox.
Over 81,000 subscribers
Amazon dumps MX Player
Also in today's edition: Why Big Pharma loves China; The tragedy of Kuno; AC OK Please; Developers aren't sold on Apple Vision Pro
Good morning! We love being the bearers of good news. In a first, human immunodeficiency virus (HIV) cases have been almost eliminated in Sydney, which was once Australia's epicentre for the virus. Financial Times reports that 11 new HIV cases were recorded last year, an 88% plunge from the 2008-12 average, all thanks to testing and pre-exposure drugs. Here's another pick-me-up: researchers think several countries could reach the UN's 2030 goal of reducing HIV incidence by 90%. We're keeping our fingers crossed.
The Signal is now on Telegram! We've launched a group — The Signal Forum — where we share what we're reading and listening through the day. Join us to be a part of the conversation!
🎧 Leave your Crocs behind at Slowjamastan. Also in today's edition: X to replace Twitter's blue bird. Listen to The Signal Daily on Spotify, Apple Podcasts, Amazon Music, Google Podcasts, or wherever you get your podcasts.
Today's edition also features pieces by Soumya Gupta, Srijonee Bhattacharjee, and Julie Koshy Sam.
If you enjoy reading us, why not give us a follow at @thesignaldotco on Twitter Instagram and Threads.
The Market Signal*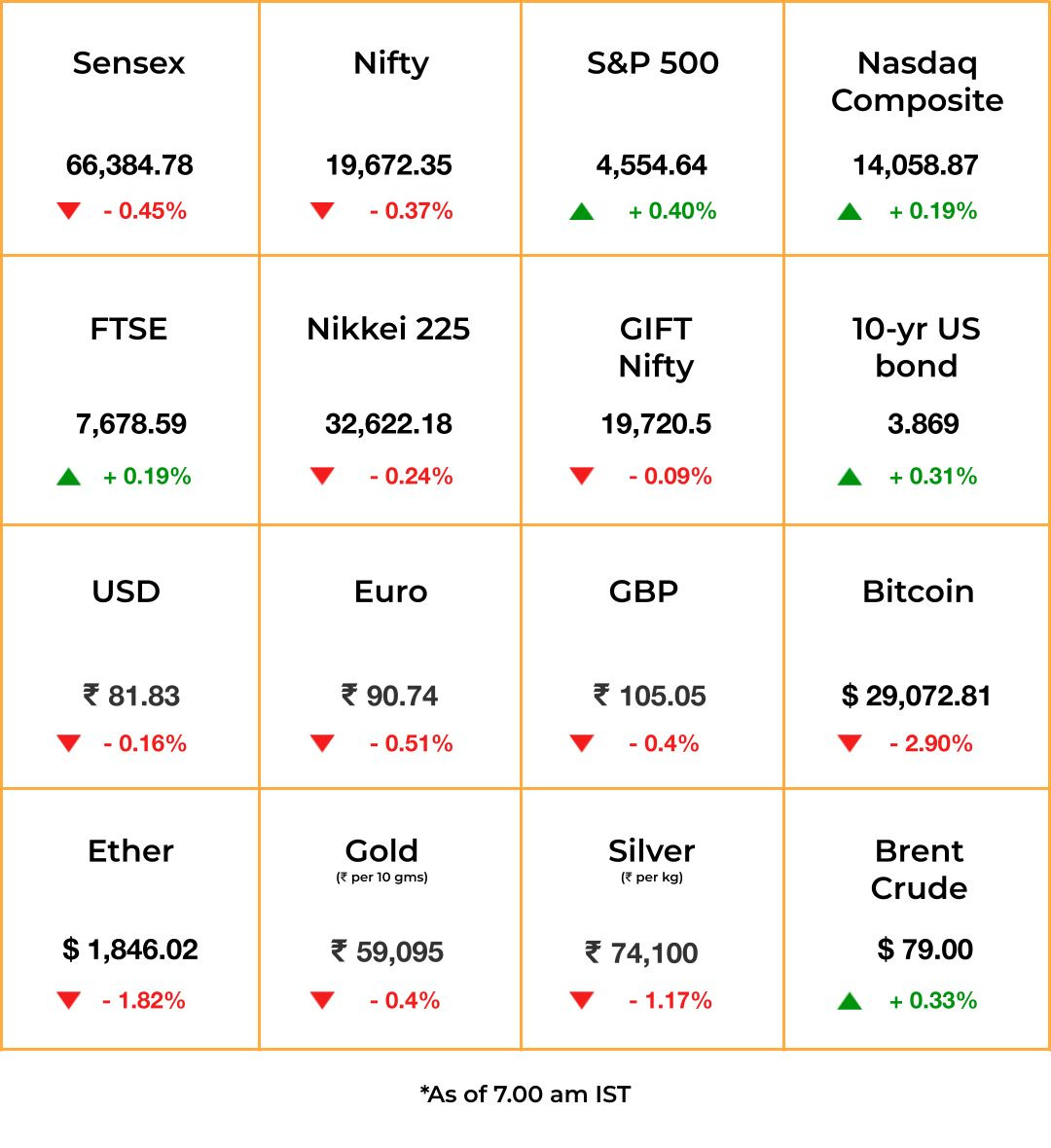 Stocks & economy: Announcements from China's Politburo meeting, especially on fiscal policy, fell short of market expectations. There is some hope for monetary policy support on loans to targeted sectors.
In a welcome change, the Politburo acknowledged "insufficient domestic demand" as an impediment to activity, pledged "adjustment" of restrictions on the property sector and indicated a reduction in the government's domestic debt.
The promise of "counter-cyclical" measures propped up shares of Chinese companies listed in the US. Chinese indices are likely to rise today, with Asian peers in tow.
US bond traders continued to deny the possibility of a recession even as the yield curve indicated an inflation slowdown. Meanwhile, a rise in housing prices re-ignited doubt whether the Fed could conclude the hike cycle this month.
ENTERTAINMENT
Mission: Aborted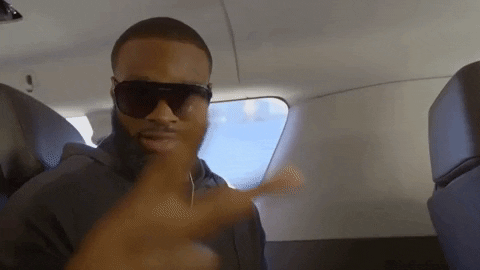 Amazon isn't going to acquire streaming platform MX Player after all, Mint claims. It was reportedly unhappy with MX Player's viewership and engagement metrics. Times Internet had acquired the company for ₹1,000 crore (~$120 million) in 2018 and raised $111 million from investors, including Tencent.
Tough luck: This is Times Internet's second failed deal. Last year, Airtel called off talks to acquire its music app Gaana. Then, Gaana went behind a paywall in an attempt to cut losses. MX Player is also cutting costs by syndicating content rather than making originals. It is also looking to raise funds.
Yard sale: Times Internet has been selling several digital businesses as brothers Vineet and Samir Jain prepare to split Times Group between themselves. Since last year, it has sold short-video app MX TakaTak, restaurant reservation app Dineout, and lifestyle platforms MensXP and iDiva, along with influencer marketing company Hypp.
MANUFACTURING
Can't Touch This
The world is in the grip of techno-nationalism and a fever rush to decouple from China, but Big Pharma is an outlier. AstraZeneca, Moderna, Merck & Co., Pfizer, Johnson & Johnson, and others are doubling down on local licensing deals and partnerships, The Wall Street Journal reports.
Why?: AstraZeneca chair Michel Demaré summed it up when he said "it is no more 'copy paste'". China's growing influence in the sphere of biotech innovations (and its robust ecosystem for active pharmaceutical ingredients) explains why Pfizer and Bayer are investing in experimental vaccines and therapies in the country. Beijing has also relaxed rules on outsourcing manufacturing, and sped up insurance coverage and regulatory approvals.
It helps that the world's second-largest pharmaceuticals market is also grappling with an ageing population, which presents a $$$ opportunity despite Washington closing in and the likelihood that companies will have to spin off their China businesses.
ENVIRONMENT
The Cost Of A Vanity Project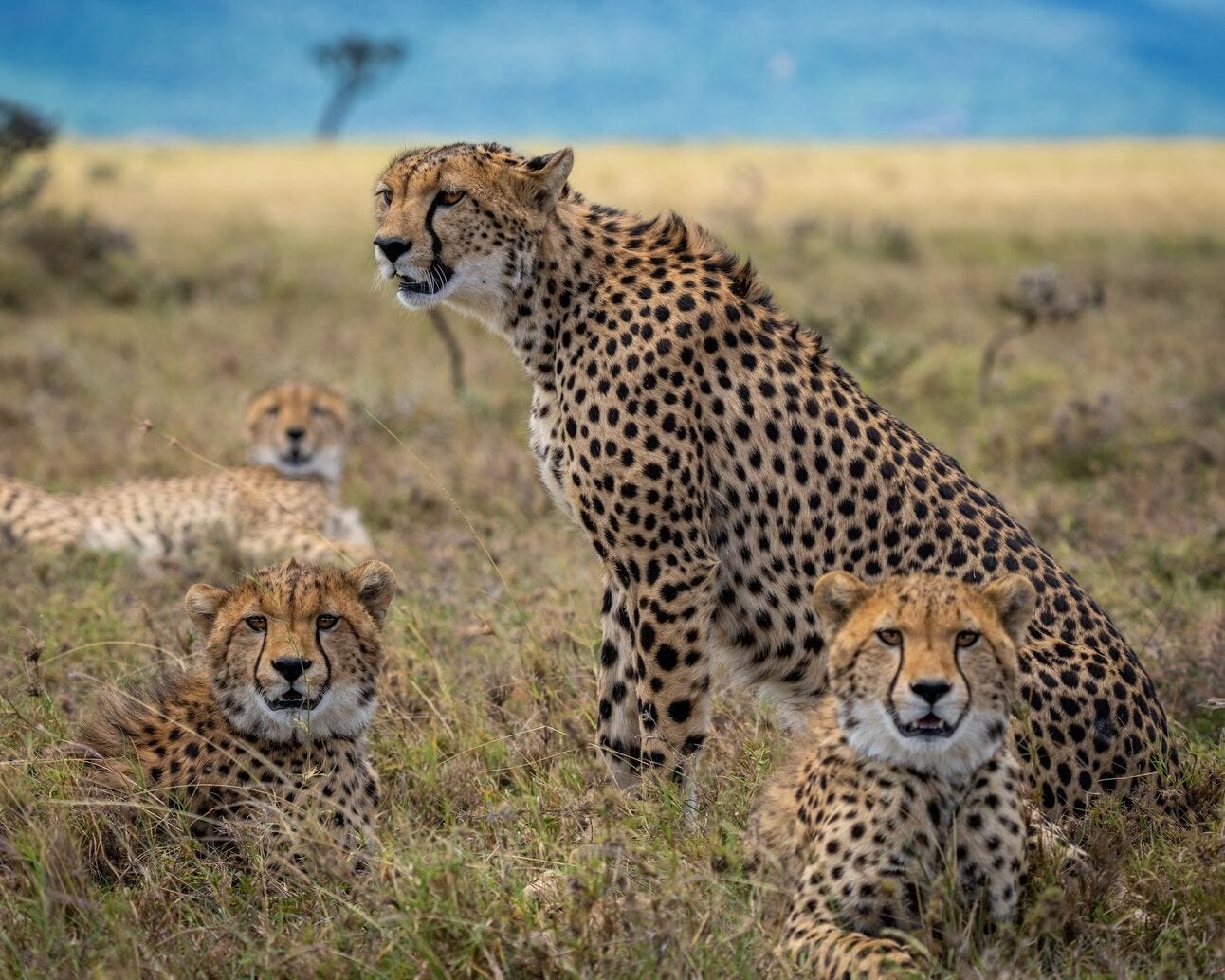 Photo by Ahmed Galal on Unsplash
Eight African cheetahs have died in Kuno National Park (KNP), Madhya Pradesh, since March 2023. Three were cubs, which have the highest juvenile mortality rate among big cats. Even if we acknowledge that and revise the number to five, it doesn't negate the fact that Project Cheetah is a tragedy.
Wildlife officials who spoke to The Indian Express claim two of the six free-ranging cheetahs brought back to their enclosures were treated for "severe infection" after their radio collars were removed. This is a critical detail because it contradicts India's National Tiger Conservation Authority, which attributed the deaths to "natural causes". It also backs up the revelations of a veterinarian on the Cheetah Project Steering Committee. The veterinarian outlined that KNP's cheetahs are suffering from radio collar-induced septicaemia, triggered by Indian weather conditions (which are unlike rains in Africa). Worse, communication between Indian and South African teams is "a concern", and at least one death was "potentially avoidable".
The Signal
It gives us no pleasure to say we saw this coming. In June 2022, three months before African cheetahs were introduced in KNP, The Intersection had detailed why Project Cheetah—greenlit despite bad science and at the cost of threatened local species—would be a disaster.
If conservation (and the climate change mitigation that comes with it) was a priority, the Centre wouldn't have made the egregious move of amending the very definition of a forest, to begin with. But that's on track, and should tell you all you need to know.
TRANSPORT
Should Truck Cabins Be Air-Conditioned?
It shouldn't even be a question, especially with the current spate of heat waves. But India's road transport ministry's decision to mandate air-conditioned truck cabins from 2025 has its detractors, including truckers themselves. The Economic Times quoted some drivers saying, "Our families don't sleep in ACs," while others are worried they'll fall sick.
The government has been trying to push AC trucks since 2017, but there's been some pushback from the industry. Per industry estimates, truck ownership costs could rise from ₹30,000 ($360) to ₹1 lakh ($1,220), diesel consumption would increase by 5%, and there'd be additional repair and maintenance costs, too.
However, industry estimates also suggest drivers would be able to cover 500-550 km per day in AC trucks, compared with the current average of 300-350 km. This would lead to more revenues and, thereby, higher salaries. More importantly, reduced driver fatigue would also result in fewer accidents.
TECH
The Variety Store Problem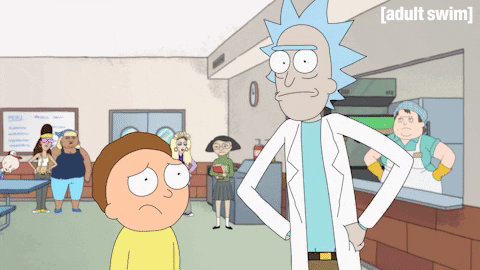 It's not enough that Apple had to make production cuts for the Vision Pro. Chances are developers won't be clamouring to make apps for the mixed reality headset.
Why?: As Bloomberg's Mark Gurman reasons, the addressable market for a $4,000 device (including accessories and tax) is limited. According to the Financial Times, Apple may ship fewer than 400,000 units in 2024, which isn't incentive enough even if people splurge $50-$250 on apps that take gaming, graphic design, or streaming to the next level. Consider that Netflix isn't developing a native visionOS app yet.
It also says a lot that Meta, despite selling 20 million Oculus Quest headsets and having a virtual reality app store that's been around for eight years, has generated just $1.5 billion for developers.
Fwiw: Apple hasn't been able to replicate its (iPhone and iPad) App Store success for the Watch and TV either.
FYI
Less juice: India's apple production is expected to halve this year due to heavy rains and floods in Himachal Pradesh and Jammu and Kashmir. The estimated losses due to the weather disruptions are pegged at ~₹1,000 crore ($122.1 million).
No return: Indian edtech company BYJU'S has vacated its largest office space in Bengaluru as part of cost-cutting efforts. Its employees, per Moneycontrol, have been asked to work out of its other offices or their homes.
The eyes have it: OpenAI founder Sam Altman's eyeball-scanning cryptocurrency ambitions took flight with the global launch of Worldcoin. Worldcoin recently raised $115 million and has come under criticism for alleged exploitative practices.
Something's brewing: As many as six Chinese bubble tea companies are heading to the bourses in Hong Kong and the United States. Chinese snack company Busy For You is also mulling a $200 million IPO in Hong Kong early next year.
Hot kicks: German sportswear giant Adidas has received $565 million worth of orders for around four million pairs of unsold Yeezy sneakers in the first batch of an online sale, the Financial Times reported.
Tesla time?: Tesla officials are likely to meet India's commerce minister Piyush Goyal this month to discuss the EV maker's plans to build a factory in the country.
THE DAILY DIGIT
₹2.09 lakh crore
Or $25.5 billion. That's the value of bad loans written off by Indian banks in FY23, according to the Reserve Bank of India. In the last five years, banks wrote off ₹10.57 lakh crore ($129 billion) in bad loans. (The Indian Express)
FWIW
Overdoing it: Sophisticated car entertainment systems are selling points unto themselves. But customers are getting increasingly fed up with the pointless tech in their rides. For the first time in the 28-year history of JD Power's annual car owner survey, customer satisfaction slumped for the second year in a row. Just about 56% owners use their cars' built-in systems to play audio; that figure was 70% in 2020. Less than 50% of those surveyed prefer using built-in features for phone calls, voice recognition, and navigation. In fact, models with Google's car-friendly services scored higher in the infotainment category. Our two bits: bring back those knobs and buttons stat.
Take me home, country roads: Randy "R Dub!" Williams, a radio DJ from San Diego, California, claims he has visited every UN-designated country across the world. A trip to a micronation, the Republic of Molossia near Nevada, inspired him to start one of his own. Cue Slowjamastan (inspired by the slow jam music genre), an 11-acre desert in Southern California that boasts its own currency (the "duble"), time zone (Slowjamastan Standard Time), and national animal (the raccoon). Outlawed actions include… wearing Crocs. There are also no taxes. Williams claims he has received several messages from people seeking asylum, especially from Bangladesh (!). But he hasn't yet got US Prez Joe Biden's attention. While he has informed Biden of Slowjamastan's independence, he's yet to hear from the White House. Nevertheless, we approve of the no Crocs policy!
(Don't) be my guest: Amsterdam is done with tourists. It's shutting down a cruise ship terminal in the city to fight "overtourism" and air pollution. The timeline for the project is yet to be decided. This isn't the first time the city has passed a measure to deter overeager visitors. Earlier this year, Amsterdam made it illegal to smoke cannabis in the red light district. Locals also started an online campaign asking British men to stop hosting their bachelor parties in the city. Phew. Talk about too much of a good thing being bad.