Discover more from The Signal
The Signal is a daily curated newsletter that helps you understand the latest developments in business, tech, finance, economy, and policy with sharp analysis and crisp insights thats fun to read arriving at 8AM daily in your inbox.
Over 81,000 subscribers
Can Amazon turn trash to treasure?
Also in today's edition: The companies giving EVs a boost; Pathogen panic; The Ambani show; India's AI U-turn
Good morning! Never say never. Korean Air will require its passengers to step on the scale before they fly. Per CNBC, local law mandates that airlines record the average weight of passengers and their carry-on luggage every five years because it's "crucial for safety of flight operations". Air New Zealand too weighed passengers in June as part of a five-week customer weight survey for flight safety. Vance Hilderman, CEO of aviation safety company Afuzion, says periodic weight assessments—passengers and other items on board included—can help determine the amount of cargo to carry. Wake us up when planes are fitted with wider seats.
The Signal is now on Telegram! We've launched a group — The Signal Forum — where we share what we're reading and listening through the day. Join us to be a part of the conversation!
A quick programming note: We're taking the day off on Tuesday and Wednesday on account of Onam and Raksha Bandhan. There will be no editions of The Signal, The Impression, and The Signal Daily podcast on August 30-31. There will also be no new episode of TechTonic Shift this Saturday.
The Signal and The Signal Daily will resume on Friday, September 1.
🎧 Guandan, a card game is gaining massive popularity among bankers and executives in China. Also in today's episode: superbugs are on the rise, which could put public health in jeopardy. Listen to The Signal Daily on Spotify, Apple Podcasts, Amazon Music, Google Podcasts, or wherever you get your podcasts.
Today's edition also features pieces by Dinesh Narayanan, Julie Koshy Sam, Srijonee Bhattacharjee, and Jaideep Vaidya.
If you enjoy reading us, why not give us a follow at @thesignaldotco on Twitter Instagram and Threads.
The Market Signal*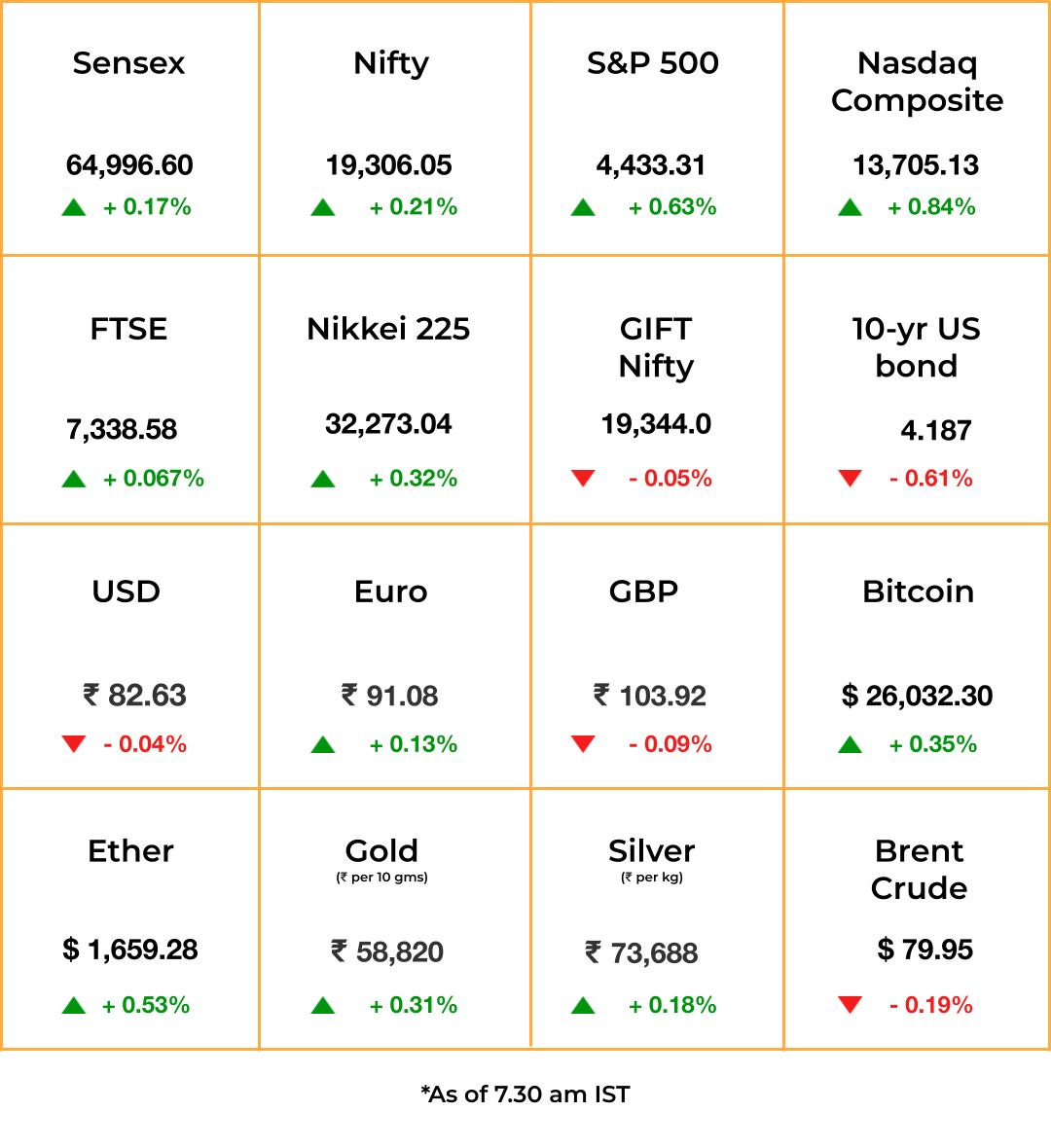 Stocks & economy: Indian indices may rise today as US equities held on to gains for two sessions for the first time in August.
Multiple US employment indicators due this week may indicate a moderation in jobs and wages in August. In domestic markets, shares of Reliance Industries may be in demand after key announcements at the AGM. Scarce liquidity and expensive interbank loans have banks leaning on depositors for funds through certificate of deposits.
Chinese stocks are unable to hold foreign investor interest despite near-desperate tax cuts on Sunday, indicating that investors will settle for nothing less than strong stimulus to prop up the real economy. The extent of the slowdown will be revealed in corporate earnings this week.
Divergent monetary policies are playing out in currency markets. The US dollar may climb to a six-month high while the yen is forecast to fall to its lowest since 1990.
ENTERTAINMENT
The Eyeball-To-Wallet Pipeline
Why is Amazon Prime Video commissioning high-budget turkeys like Citadel? It's all about ads. Amazon can use originals to redirect viewers to online shopping, boosting ad revenues. Netflix and Disney+ are already showing ads, but it's advantage Amazon: its ads business, backed by a sprawling retail empire, is challenging the Meta-Google duopoly.
Cops and robbers: Football fans are on notice. The Premier League has beefed up its team of lawyers to combat piracy as it prepares to auction the next cycle of its domestic TV rights. They're up against very sophisticated pirates who hijack smart TVs and even collect subscription fees.
Watch what you stream: The moral police are watching. Two industry bodies have written to the Indian government assuring it that OTT platforms will self-regulate, avoid hurting religious sentiments, and flag age-restricted content. They want to avoid the restrictive laws that films and TV are subject to.
THE SIGNAL DAILY
Rajesh Jain, founder of marketing tech firm Netcore Cloud, was a frontrunner among the early Indian internet entrepreneurs back in the 1990s. Jain cashed out when the dotcom wave at the turn of the century hit its high watermark, selling his IndiaWorld Communications to Satyam Infoway for $115 million or ₹499 crore. The media company was valued at 384 times its topline and 2,000 times its March 1999 profit. Jain has authored a book, Startup To Proficorn, chronicling the lessons from his journey as a serial entrepreneur. He also became invested in politics, rare for an Indian entrepreneur, helping the 2013-14 Narendra Modi-led Bharatiya Janata Party general election campaign, and later writing a manifesto, Nayi Disha or New Direction, advocating "political entrepreneurship".
Head to Spotify, Apple Podcasts, Amazon Music, Google Podcasts, or wherever you listen to podcasts to listen to the whole conversation.
ELECTRIC VEHICLES
E-commerce, FMCG Cos Are Charging Up
Amazon, Flipkart, BigBasket, Amul, Coca-Cola, Bisleri, and Hindustan Unilever are among the companies switching to electric vehicles (EVs) to reach both consumers and retailers. Demand for EVs—two-wheelers, three-wheelers, and trucks—from such companies has doubled from last year, reported The Economic Times.
EVs would allow these companies to cut both their costs and carbon emissions targets. The running cost per kilometre for an EV is nearly a fourth of that of a diesel vehicle.
Some companies are even investing in EV charging stations, which could help bolster inadequate charging infrastructure and a poor service network. India would need to install at least 1.32 million chargers by 2030 to ensure an ideal ratio of one per 40 EVs.
On that note, Tata Power Charging Solutions is looking to increase the number of semi-public and public EV chargers it offers from 4,000 to 25,000 over the next five years.
HEALTHCARE
A Mayday Call Against Microbial Monsters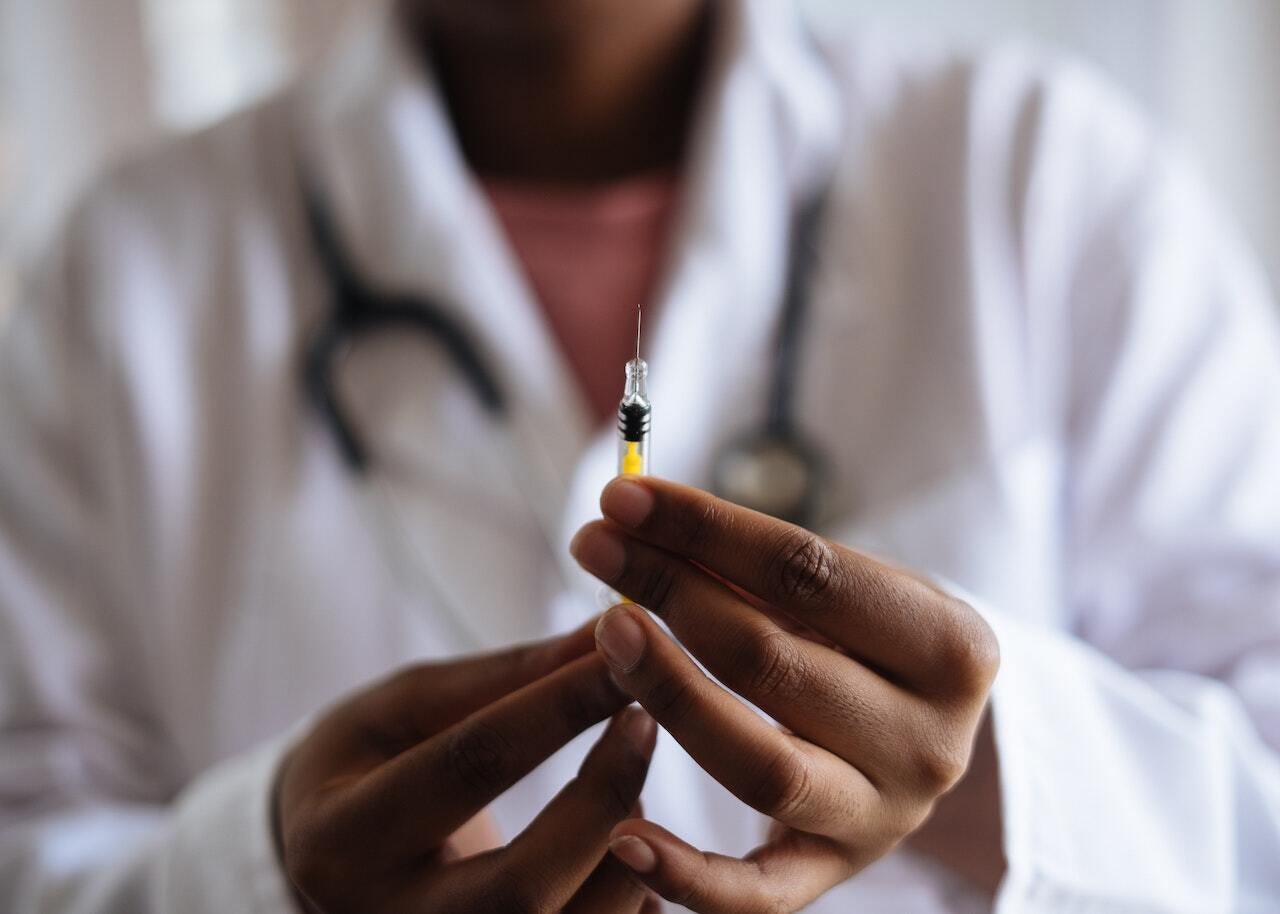 Photo by RF._.studio/Pexels.com
Will antimicrobial resistance (AMR) make Covid-19 look like a garden party? Probably, according to the author of a UK review that warned about annual AMR deaths rising to 10 million by 2050. That review was in 2016. The author, Lord Jim O'Neill, now believes this number will rise twofold.
The Financial Times reports that the world—especially countries such as India, where indiscriminate use of broad spectrum antibiotics and resultant AMR prodded the Centre into developing a national action plan—is unprepared for what's to come. Since new, potentially lifesaving antibiotics must be used sparingly to avoid more resistance, they won't be bestsellers (and therefore a priority) for Big Pharma. Funding in this domain is also a drop in the ocean.
Related: Investigators with the US Centers for Disease Control and Prevention are worried about fungal outbreaks. Fungi such as C.auris, Blastomyces, and Histoplasma aren't just spreading to new territories, but also becoming resistant to conventional treatment.
The Signal
Western countries are changing healthcare systems to incentivise drugmakers to make new antibiotics. But developing countries may be an afterthought, much like they were when Covid vaccines were first rolled out.
In the case of fungal outbreaks, climate change and increased frequencies of wildfires, drought, and inclement rains are triggering pathogen spread and novel adaptations. Incidentally, there's also a link between air pollution and AMR.
Antibiotics are indiscriminately used in livestock, too. The world is already suffering a crop productivity and pestilence crisis. It cannot afford sustenance and public health catastrophes in tandem.
CONGLOMERATE
The Empire Report
Mukesh Ambani will remain on the throne of the Reliance empire for another five years, while his children will be on his side on the company's board. His wife Nita Ambani has given up her board duties to focus on the company's non-profit arm, Reliance Foundation.
Jio all the way: The strategy rests on 5G-connected Indian homes and shifting a bulk of 2G users to its ultra-cheap smartphones. It wants to equip homes with the Jio Smart Home app and set-top box, delivering entertainment, e-commerce, and financial services.
For financial services, Reliance has tied up with BlackRock (CEO Larry Fink appeared at the AGM via video link), the second global firm after British Gas (BG) that will handhold a major business stream. BG helped steady its doddering deep-sea gas production, well timed to reap the benefit of high prices. Oil and gas contributed a fourth of Reliance's first-quarter net profit.
TECH POLICY
Keeping Up With The (Regulatory) Joneses
Four months ago, India wasn't keen on regulating the growth of AI. Now, it wants to play an active role in discussions about forming a global agency that will have regulatory oversight.
PM Narendra Modi's call for a global framework comes in the run-up to the G20 summit, one of whose attendees, the EU, just brought the pathbreaking Digital Services Act (DSA) into effect. It's also rolling out the world's first comprehensive AI legislation.
Interestingly, Microsoft, an investor in OpenAI, recently released a blueprint for India (pdf) that's more lip service than not.
At least five other countries have draft laws/rules for AI.
The problem: The EU may weave components of its precedent-setting privacy laws and the DSA into its AI Act. India, otoh, doesn't prioritise privacy. This matters, because AI majors including Microsoft-OpenAI are reportedly lobbying to weaken privacy and copyright protections while blowing the safety bugle.
FYI
More to come?: Sebi has found violations on the limits of holdings in offshore funds and disclosures by listed entities in its investigation of the Adani Group, The Economic Times reports.
Exit: Tiger Global has offloaded its residual 1.47% stake, worth $136 million, in Zomato, The Arc reports.
To the moon sun: ISRO will launch the Aditya-L1 spacecraft on September 2 to study solar corona and solar wind, its first mission to the sun.
Geopolitical curveball: Terry Gou, the billionaire founder of the world's largest tech manufacturer Foxconn, on Monday announced he will run as an independent candidate in Taiwan's presidential election next year.
Parched: Thanks to El Niño, this will be India's lowest monsoon in eight years, according to Reuters. India witnessed the driest August in over a century.
Pay and fly: India's bankruptcy court has given the Jalan-Kalrock consortium, new owners of the grounded Jet Airways, until the end of September to clear dues worth ₹350 crore (~$42 million).
Gunning for Gurugram: Real estate firm DLF says two-thirds of its revenue will come from new projects in Gurugram and Delhi, as housing sales pick up rapidly post-Covid. It's launching projects worth ₹20,000 crore ($2.42 billion) this year.
THE DAILY DIGIT
>$5.5 billion
The estimated amount that SoftBank India made in exits since it kick-started operations in November 2018. It made over $1.5 billion in exits over the past 12-18 months. (Livemint)
FWIW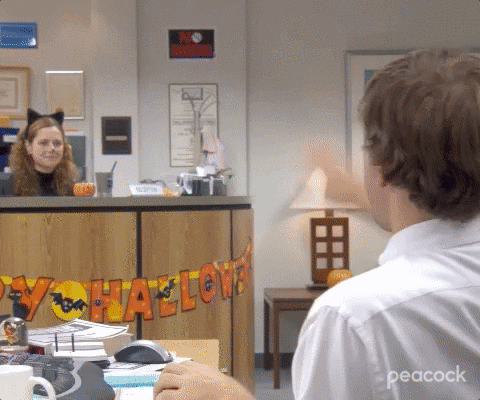 Back to work?: Return-to-office mandates have few fans, but it looks like Gen-Zs are done working remotely. According to a new survey by Harris Poll, the cohort believes one-on-one interactions will help them grow their careers. About 56% of Gen-Zs surveyed said hybrid work made it difficult to participate in workplace culture and collaborate. About 57% want to work closely with colleagues; another 37% are experiencing FOMO as their counterparts report to the office on a daily basis. Unfortunately, not many experienced workers want to rush back to the office. Our two cents: Gen-Z better wisen up. Working from the office isn't all it's made out to be..
In related news: Clearly, age is not just a number in China. It isn't a good time to be a millennial in the country. Millennial workers over the age of 35 are experiencing age discrimination at the workplace. 'Curse of 35', a term that went viral on Chinese social media, refers to people who are out of jobs across major tech companies despite their work experience. Even civil servant positions in the Chinese government are closed to candidates over the age of 35. It doesn't help that freshers are hired straight from school in an attempt to keep company costs low. :/
This was long overdue: Last year, Ecuador became the first country to grant legal rights to wild animals. Now, a host of countries have joined the club to combat the loss of biodiversity. Panama has passed Rights of Nature laws, which grants wildlife similar rights to individuals and companies. The Rights of Nature movement decrees that workers restore animal populations and habitats, and file lawsuits when they are threatened. Marine conservation biologist Callie Veelenturf, for instance, drafted Panama's new turtle protections and is working on securing rights for sharks in the country. Veelenturf has our vote.