Discover more from The Signal
The Signal is a daily curated newsletter that helps you understand the latest developments in business, tech, finance, economy, and policy with sharp analysis and crisp insights thats fun to read arriving at 8AM daily in your inbox.
Over 81,000 subscribers
Ambani family sets up home in London
Covid-19 delta variant surges in Europe
Good morning! We, at The Signal and The Intersection, are taking a festival break from November 3 to November 7. This is a short version of our daily newsletter. Season's greetings to all our readers. Be safe.
The Market Signal
Stocks: After a losing streak, the Sensex and Nifty regained their mojo in muhurat trading, a special one-hour session on the day of Diwali when Lakshmi, the Goddess of wealth, is worshipped. Historically, indices have gained in 11 of the past 15 muhurat sessions. Meanwhile, in global markets, with the Fed taper calendar now public, the focus has shifted to other data such as corporate earnings.  
ICYMI
Zuck vs Media: The last ten years have been quite telling in how technology executives' relationship with the media has evolved. In his column for The New York Times, Ben Smith uses Mark Zuckerberg's Meta announcement (and interviews) to illustrate the point that the "conflict between the media and the tech industries is looking more and more like a stalemate".
Friendly Vaccine: It might be really annoying if booster vaccines for Covid-19 are needed regularly, especially to those who hate needles. But life can be simpler in the future as some scientists have developed a skin patch vaccine that can be less painful and easily accessible. Although it will take some years to be launched at scale, researchers think it's worth it.
Fleeing Tigray War: Two decades ago, a family escaped a Sudanese refugee camp. Amidst the ongoing Ethiopian-Sudanese clashes, the father is trapped in Tigray again. This piece captures the consequences of the standoff between the two nations through the first-person account of a daughter waiting for her father's return.
Getting it up: Erection anxiety in younger men is becoming profitable. Take the case of Hims, a telemedicine company that went public through a SPAC in January. It sold sildenafil or general Viagra to a younger demographic (men in their 20s and 30s), and earned millions in revenue. Hims & Hers story is also about how men's lifestyle brands are also evolving and thriving.
+Bonus: While at it, why not read this fascinating story of Changshu, a Taiwanese math tutor teaching calculus on…Pornhub. You read that right.
The Kangs of the universe: There are three films, which have occupied recent pop culture conversations, Dune, Venom 2 and No Time To Die. Empire managed to get Andy Serkis, the director of Venom 2 on a podcast to discuss the film and how he imagines his movies. Also, on t3he pod is Zach Snyder. Unfortunately, the Snyderverse isn't being restored anytime soon. And Jonathan Majors who does know a little about the multiverse.
What Else Made The Signal?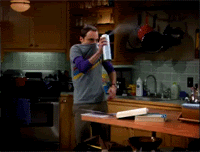 Antilia to Stoke Park: Billionaire Mukesh Ambani and family are moving to Stoke Park, a ₹592 crore, 300-acre mansion complete with a medical centre in London. They will reportedly divide their time between Mumbai and London.
Delta scare: With less than 100 days to go for the Winter Olympics, host China has sealed off Beijing as part of efforts to contain a countrywide Covid-19 delta variant outbreak.
More delta: Surging infections in Europe has prompted the WHO to call the region the epicentre. And, the UK has approved Merck's anti-viral pill molnupiravir for use at home.
Pandemic hit: Ola's losses added up to ₹17,453 crore as revenues shrunk 63% in FY21.
Banned: The US has blacklisted Israeli phone-hacking software maker NSO Group. The company built Pegasus which was used by governments to snoop on activists, journalists and political opponents.
Meta checkmates Apple: Facebook has found a hack to let creators save on App Store's 30% cut by letting them create a custom link to the company's own payments system.
Just do metaverse: Nike has filed for trademarks to use on virtual goods, including non-downloadable footwear, clothing, headwear, bags, equipment, and similar items, things useful in metaverse.
Marching ahead: Google will bid for the Pentagon's cloud contract despite employees' opposition to the company participating in military work.
Want to advertise with us? We'd love to hear from you.
Write to us here for feedback on The Signal.