Discover more from The Signal
The Signal is a daily curated newsletter that helps you understand the latest developments in business, tech, finance, economy, and policy with sharp analysis and crisp insights thats fun to read arriving at 8AM daily in your inbox.
Over 81,000 subscribers
The Ambani plan
Also in today's edition: Apple unboxing on Sept 7; Edtech's Potemkin; No trillions in crypto; NASA's mojo rocket stalls
Good morning! A small step by the Supreme Court will hopefully morph into a giant leap towards a progressive India. Per a report in The News Minute, India's apex court observed that queer relationships and unmarried partnerships are as deserving of social welfare and legal protections as traditional family units. The Court also maintained that a woman cannot be denied maternity leave on grounds that a child/children aren't biologically hers. A very good morning, indeed.
If you enjoy reading us, why not give us a follow at @thesignaldotco on Twitter and Instagram.
🎧 Coming soon: state-sponsored helmets to battle Delhi pollution. Also, tune in for the lowdown on the Reliance AGM. The Signal Daily is available on Spotify, Amazon Music, and Google Podcasts, or wherever you listen to your podcasts.
The Market Signal*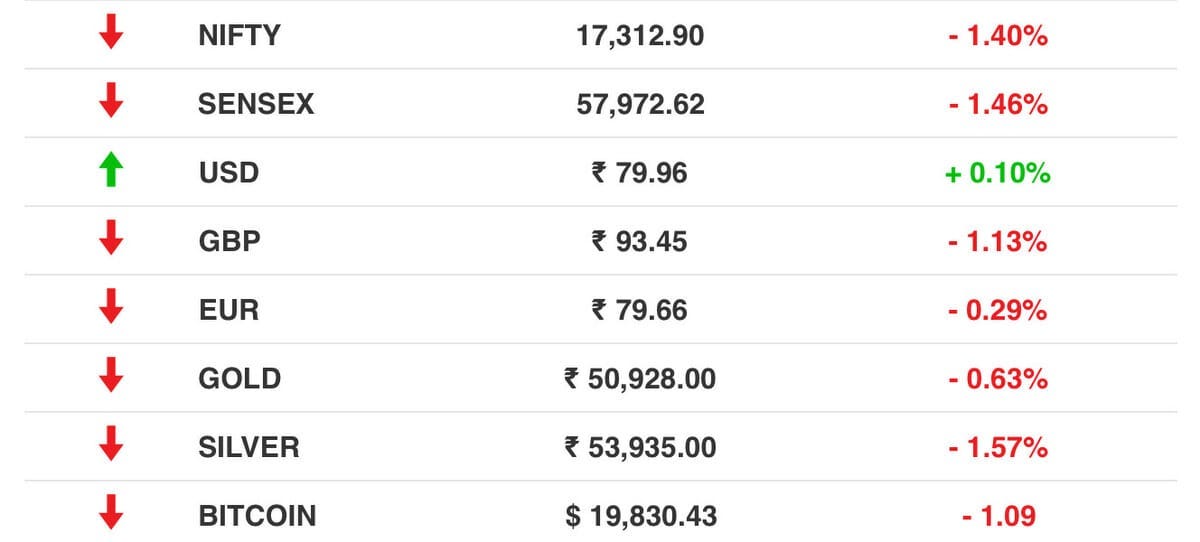 Stocks: Fed chair Jerome Powell's comments at Jackson Hole on Friday and Europe's gas woes continued to weigh on global equities. The RIL stock closed lower after chairman Mukesh Ambani announced succession plans. The ups and downs in equity valuations have also rejigged the global rich list with Gautam Adani now becoming the third richest after Elon Musk and Jeff Bezos, according to the Bloomberg Billionnaires Index.
Early Asia: The SGX Nifty was trading below its previous close at 7:30am India time. The Nikkei was up 1%. while Hang Seng was in the red.
TECH
Cupertino Counts Down To Event Horizon
Apple's big unveil, dubbed 'Far Out', is scheduled for 7 September. The Cupertino-headquartered tech major will launch the iPhone 14 and Apple Watch 8. The latest version of the iPhone may come with a new night mode and astrophotography features rivalling those of the Google Pixel.
Outlook: The new iPhone will have four variants. Nikkei Asia and MacRumours report that Apple is likely to kill its mini series owing to low market share. Also on the anvil are Apple Watch variants– a standard edition, a lower-end SE version, and the product's first Pro model. Apple confirmed that iPadOS 16 will be delayed until after iOS 16.
In the works: A mixed reality headset may not feature in 'Far Out', but trademark filings suggest that Apple may include 'Reality' in the name and branding of the devices.
EDTECH
Cowboy Byju's Caught In A Cinch
Edtech firm Byju's is said to be in talks with Abu Dhabi's sovereign wealth funds to pick up a portion of its $500 million fundraise even as its auditor, Deloitte, gave it a clean chit.
Tough going: The world's most valuable edtech startup has reportedly struggled to raise funds and also close deals to acquire companies because of a lack of capital. A picture of the company's financial health will be available on September 6 when it files its accounts.
The company's salesforce, meanwhile, is crumbling under pressure to improve profitability, The Morning Context reported. The publication, quoting unnamed sources, painted a graphic picture comprising slave-driving managers, mentally and physically stressed staff, and unhappy clients.
Caught in a bad business environment after schools reopened, edtech startups have cut 4,200 jobs in an effort to survive. Byju's too is desperately trying to dig itself out of a hole.
COMPANIES
Omnipresent Reliance Charts Course For The Future
India's second-richest man and his heirs made some mega announcements at Reliance Industries' annual general meeting. And while Mukesh Ambani had previously anointed son Akash and daughter Isha to oversee Jio and Retail respectively, he specified a clear succession plan by (finally) delegating youngest son Anant to the new energy business.
Takeaways: Reliance Retail will foray into FMCG and compete with the likes of Nestle and Hindustan Unilever. It'll also partner with Meta—a minority investor in Jio Platforms—for grocery shopping on WhatsApp.
Jio will work with Qualcomm and earmark ₹2 lakh crore to establish a pan-India 5G network by December 2023; metros will get 5G services by this Diwali. It will work with Google to launch a budget 5G smartphone.
The Reliance Foundation will expand its education footprint with the Nita Mukesh Ambani Junior School. And even as the conglomerate looks to set up gigafactories for solar modules, green hydrogen, and energy storage, it's committing ₹75,000 crores to its core petrochemicals business.
The Signal
The term "salt-to-steel conglomerate" is widely used to describe Tata, but with its entry in FMCG, Reliance will now have an imprint on virtually every facet of the ordinary Indian's life.
Its ₹75,000 crore investment in the petrochemicals business also signifies Reliance's double-down on its high-margin petroleum derivatives business; oil and gas production jumped ninefold, with revenues exceeding $1 billion. Suffice to say that the cash-gushing businesses of grey energy and chemicals will continue to fuel every diversification shepherded by the Ambani progeny in the coming years.
CRYPTOCURRENCIES
Addressing The $3 Trillion Elephant In The Room
Plenty is written about the threefold plummet in crypto's market cap—now estimated at $1 trillion—ever since the downturn came knocking. But was the sector ever worth $3 trillion? No, argues a Bloomberg Businessweek report. It concludes that crypto's market cap was $841 billion even at its peak.
You're kidding me: We're not. Crypto's real value was frothed over by dormant coins and 'wash trading' (where the buyer and seller are the same, or on both sides of the transaction). Even a US federal institution noted that accurate quantification is difficult due to data opacity in the cryptosphere.
It all boils down to the metrics researchers use for estimating market cap. There are several, but the reliable ones—such as the number of unique users, retail coin circulation, or MVRV (ratio of market value to realised value)—suggest that crypto's market cap was inflated from the get-go.
SPACE
Boeing & NASA's Hopes Yet To Fly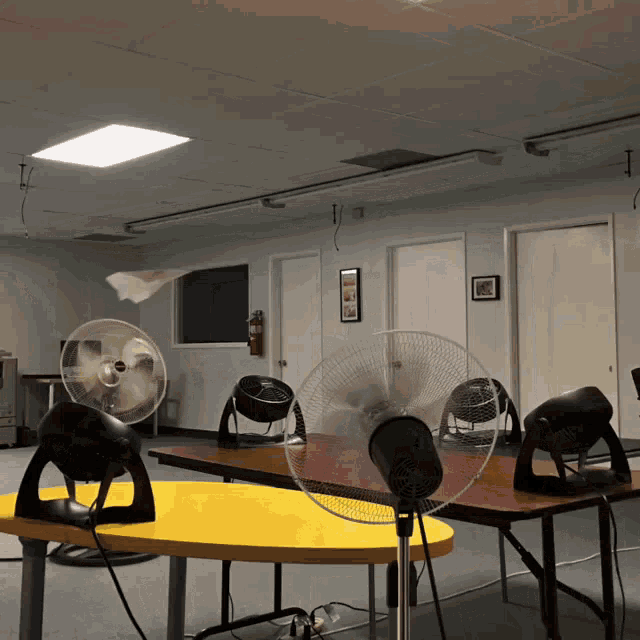 Space Launch System (SLS), the giant rocket anchoring NASA's Artemis missions, which was to take the Orion spacecraft to the moon and help reclaim the public-funded agency's stomach for big missions and Boeing's mojo as the maker of flying machines, will stay on the ground. For now.
Hurdles: SLS and Orion, made by Boeing and Lockheed Martin respectively, take the cost of each Artemis mission up to $4.1 billion. SLS has been beset with technical glitches and other delays, and a successful launch is crucial for Boeing. It will also change the way NASA does business.
Competition: Space faring has become cheaper as private companies such as SpaceX and Blue Origin build more efficient, reusable vehicles. Other countries such as India also offer far cheaper alternatives. This has put pressure on NASA to spend less of taxpayers' money. Chinese and Russian space ambitions have, however, given the agency a new lift.
FYI
Good while it lasted: Economists polled by Reuters say unemployment and weak domestic consumption will cut short India's run as the fastest-growing major economy.
Boardroom battles: Carlsberg is seeking to oust board members representing joint venture partner Khetan from its India unit.
Zero-sum game: CBDT chief Nitin Gupta said that people who win money in online games are liable to file updated tax returns or risk penalties.
Catastrophe: Floods in Pakistan have claimed at least 1,000 lives and $10 billion in damages as the country suffers its highest rainfall in three decades.
Eggstacy: Swiggy revealed that eggs topped the list of Instamart orders between June 2021-June 2022; orders for organic, exotic produce and ice cream also rose.
New blood: Venture capitalist Garry Tan will replace Geoff Ralston as president of the startup accelerator Y Combinator in January 2023.
Summoned: Elon Musk's legal team has subpoenaed Peter Zatko, the former Twitter security chief-turned-whistleblower.
FWIW
'Stache from the past: Moustaches are back in vogue thanks to the bumper success of Top Gun: Maverick and 'stache-toting actors in The Gray Man and Ted Lasso. Social media is abuzz with moustache hashtags and grooming videos, and Netflix is even selling fake ones for $15. Tom Selleck, Nick Offerman, and your friendly neighbourhood Malayalee would be proud.
Scrapline bling: The adage "one man's trash is another man's treasure" just turned literal. Global jewellery brands including Pandora—the world's largest atelier by volume—are recycling gold and silver sourced from e-waste. Even the British government's Royal Mint is processing scrap metal into "materials'' for jewellery makers.
What's in a name?: Baggage, if your name is Swastika Mountain. The little-known peak in Oregon, US, may be rechristened to 'Mount Halo'. Octogenarian Joyce McClain pulled all stops to propose a name change, even though the mountain was named decades before the Nazis co-opted 'swastika'.
Enjoy The Signal? Consider forwarding it to a friend, colleague, classmate or whoever you think might be interested. They can sign up here.
We recently got funded. For a full list of our investors, click here.
Want to advertise with us? We'd love to hear from you.
Write to us here for feedback on The Signal.