Discover more from The Signal
The Signal is a daily curated newsletter that helps you understand the latest developments in business, tech, finance, economy, and policy with sharp analysis and crisp insights thats fun to read arriving at 8AM daily in your inbox.
Over 81,000 subscribers
Analjit Singh maxes out on private ventures
Also in today's edition: Reliance eyes premium eyewear; IPO for dotcom era startup beckons; Cold war brewing at Disney; Hackers' playground
Good morning! The internet wouldn't be the same without Stephen Wilhite, who succumbed to Covid-19 last week. Wilhite was the creator of the GIF, which revolutionised online communication and is a pivotal element in The Signal Daily newsletters. We also doff our hats to personal computer pioneer John Roach, who passed away on Sunday. Friendly reminder: it's pronounced 'jif', not 'gif'–as Wilhite intended.
Earlier this month, we told you about Reliance's luxury retail ambitions. It isn't slowing down. Reliance Brands has now acquired the India franchise rights for Sunglasses Hut from DLF Brands. We tell you why it is a curious purchase. Our host, Farheen takes a closer look at the spate of cyber attacks in the last 48 to 72 hours. Spoiler alert: there were many, including one that involves Microsoft's source code. Tune in to The Signal Daily!
The Market Signal*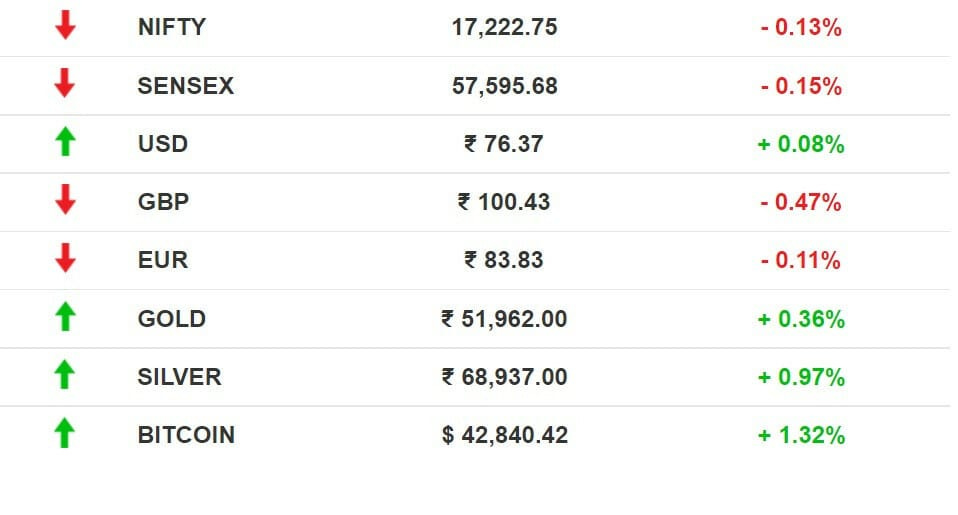 Stocks: Benchmark indices ended lower thanks to continuing geopolitical tensions. Dr. Reddy's Labs was the top Nifty gainer. Zee Entertainment jumped 20% after Invesco dropped its demand for an EGM to eject CEO Punit Goenka. Brent crude prices rose above $120 per barrel and some forecasters do not rule out oil touching $200.
FAMILY BUSINESS
Max Group Feud Gets Murky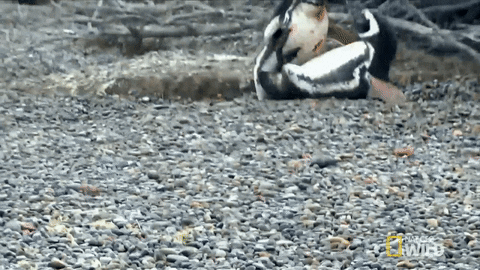 From yogis residing in the high mountains to paramours in South Africa, Indian boardrooms seem to be increasingly under extra-corporate influences.
Dubious transactions: Max Group founder Analjit Singh's wife has alleged that Singh siphoned off company funds and sold assets to benefit his secret lover. In a petition to the National Company Law Tribunal, Neelu Singh is said to have claimed that the board of Max Ventures Investment Holdings, in which she was a shareholder, was compromised and its wealth was being drained through bogus transactions.
African sojourn: At the centre of the anomalies, she alleged, was Piveta Estates, Analjit's private South African hospitality venture. She said that in 2017, her husband admitted to the affair with a woman who was a director in his private companies, and has been spending most of his time in South Africa for the past seven years.
STRATEGY
Reliance Dons Wayfarers To Embark On Ocular Quest
Reliance Brands Limited (RBL), the luxury and high-street arm of Reliance Retail, now owns the India franchise rights for premium eyewear retailer Sunglass Hut. This is RBL's second acquisition of a foreign brand licence from DLF Brands. The earlier one was the UK-based Mothercare.
Eyes on the prize: Sunglass Hut belongs to Luxottica Group, the Italian conglomerate that owns Ray-Ban and Oakley. Luxottica also manufactures sunglasses for Armani, Chanel, Versace, and other luxury brands. In 2017, it merged with Essilor to form EssilorLuxottica and became the world's largest eyewear group. EssilorLuxottica owns high-end prescription eyewear labels Crizal, Varilux, and Transitions.
To sum up: RBL has been on an aggressive licensing and acquisition spree since 2018. A foray into premium eyewear was a given since it dominates India licensing for luxury brands.
IPO
Rajesh Jain Does It Again
Fifty-four-year-old Rajesh Jain became the dotcom era's poster boy when he sold his first startup, IndiaWorld Communications, to Sify for $115 million in 1999. His second startup Netcore Cloud will hit the IPO market next year.
Low down: A SaaS startup, Netcore is a customer communication and engagement platform for B2C brands. Simply put, it fires marketing emails and texts through its software.
Its roster includes international names—Pizza Hut, The Body Shop, and Tommy Hilfiger—and homegrown brands such as Flipkart, Swiggy, Oyo, Ola, and GoAir. It also pocketed a majority stake in California-based search personalisation company, Unbxd, its fourth acquisition in two years.
The Signal
Jain knows a thing or two about large-scale marketing. Apart from being the first to sell his company in the dotcom era, Jain was also one of the first techies on the Bharatiya Janata Party campaign wagon in 2014. He brought his martech prowess to the party's digital campaign that helped propel Narendra Modi to power.
About 75% of India's and half of Asia's email traffic goes through Netcore Cloud. Unbxd, for which Jain paid $100 million, is a platform that uses an AI-powered tool to improve online shopping experience. It can help Netcore scale up its share in developed markets.  
ENTERTAINMENT
Mouse House Contends With The Battle Of The Bobs
As employees protest Disney's silence over the 'Don't Say Gay' bill, there are reports about tensions between current CEO Bob Chapek and former head Bob Iger. The issue—not least Disney's reputation for censoring queerness—eclipses the optimism following the company's stellar Q1 FY22 earnings.
Iger vs. Chapek: Iger, widely considered Disney's most visionary executive, was board chairman when Chapek undertook a massive restructuring exercise that didn't sit well with him. Things went downhill after Scarlett Johansson sued Disney. Complicating matters is Iger's public stance against the 'Don't Say Gay' bill.
What now? Chapek's contract expires in February 2023. Any extension will depend on how he addresses morale issues, maintains relationships with A-listers, and executes the ambitious 'One Disney' plan to unify all Disney experiences.
TECHNOLOGY
Russia Lets Loose The Dogs Of (Cyber) War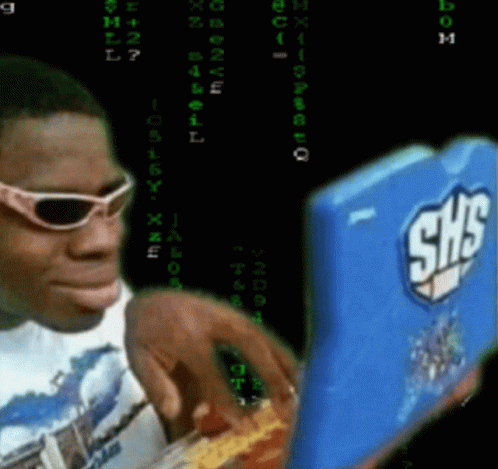 The Russian invasion of Ukraine has a new playground: cyberspace. A month after the hacker attack on satellite network provider Viasat, internet connectivity in parts of Ukraine and other European countries remains blown.
The internet blackout also upended Ukrainian defence communications before troops switched to back-up services. German wind turbines and thousands of modems across Europe are yet to be fixed. Many fear that Russia may soon unleash full-fledged digital warfare.
Minor headache: Cybersecurity researchers investigating a string of Lapsus$ hacks against Microsoft, Nvidia, Samsung, Ubisoft and Okta suspect that a 16-year-old English boy is the mastermind behind the act. However, he is not the only one; seven other unique accounts have been linked to the group, one of which belongs to a Brazilian teenager.
FYI
Staying out: Top Indian cryptocurrency exchanges will not spend on IPL advertising spots this year. They collectively spent about ₹90 crore on TV ads during matches last year.
No envoy: It's been a year since President Joe Biden took office but he has not been able to send an ambassador to New Delhi. His nominee, Los Angeles Mayor Eric Garcetti, may not make it.
Big leap: Edtech unicorn Byju's has become the first Indian company to sponsor a FIFA World Cup after being named the official sponsor of the Qatar edition in 2022. In related news, Italy is out of the 2022 World Cup (again).
Pro max move: Apple will reportedly sell iPhone and its hardware products as part of a subscription service. AppleCare already has a service offering for a monthly fee.
Backing off: Invesco has dropped the plan to pursue an EGM call to remove Zee's MD and CEO but will continue to support Zee's merger deal with Sony.
Three in the bag: Netflix acquired Boss Fight Entertainment, a Texas-based independent game developer led by former Zynga executives.
Slow growth: The UN has slashed India's GDP growth forecast for FY2022 from 6.7% to 4.6% due to the Ukraine shock.
FWIW
What's in a name? Turns out we've been misnaming one of the seven wonders of the modern world all along. A US-Peruvian team discovered that Machu Picchu, Peru's most famous historical landmark, was known as 'Huayna Picchu' and 'Picchu' by its original Inca inhabitants. The duo scoured documents and accounts going back to the 16th century to conclude that 'Machu' was never in use. How it came to be is unknown; what's known, however, is that a formal name change is unlikely for the archaeological marvel.
Pilling the void: Women, rejoice. Oral male contraceptives may be a reality after researchers reported a 99% efficacy rate in mice. The findings, which will be presented to the American Chemical Society, are an important development in shared responsibilities over birth control since vasectomies and condoms are the only effective options for men. The pill, however, could take up to five years to hit shelves.
Bond, Green Bond: Can wildlife bonds save species on the verge of extinction? That's what the World Bank is betting on. The 189 member-strong global financial institution just launched the first of its kind Wildlife Conservation Bond, whose returns will first be deployed for black rhino conservation in South Africa. The $150 million financial instrument aims to transform investments into conservation outcomes for other threatened species; think orangutans, gorillas, lions, and tigers.
Want to advertise with us? We'd love to hear from you.
Write to us here for feedback on The Signal.