Discover more from The Signal
The Signal is a daily curated newsletter that helps you understand the latest developments in business, tech, finance, economy, and policy with sharp analysis and crisp insights thats fun to read arriving at 8AM daily in your inbox.
Over 81,000 subscribers
Android may never be the same
Also in today's edition: Neu app, old problem; Why advertisers love TikTok; India no port of call; Netflix makes another U-turn
Good morning! There's a reason we've covered AI with a certain zeal over the past month. You see, unlike Web3 and the metaverse, AI applications can literally alter life itself. The New York Times reports that scientists are looking to neural networks—which underpin popular AI tools such as DALL-E 2—to create proteins not found in nature. Why? Because these new proteins may potentially fight future pandemics and even cancer. Meanwhile BioNTech, one of the world's major Covid vaccine developers, has acquired AI startup InstaDeep to develop capabilities for new drug discovery and personalised treatments.
If you enjoy reading us, why not give us a follow at @thesignaldotco on Twitter and Instagram.
The Market Signal*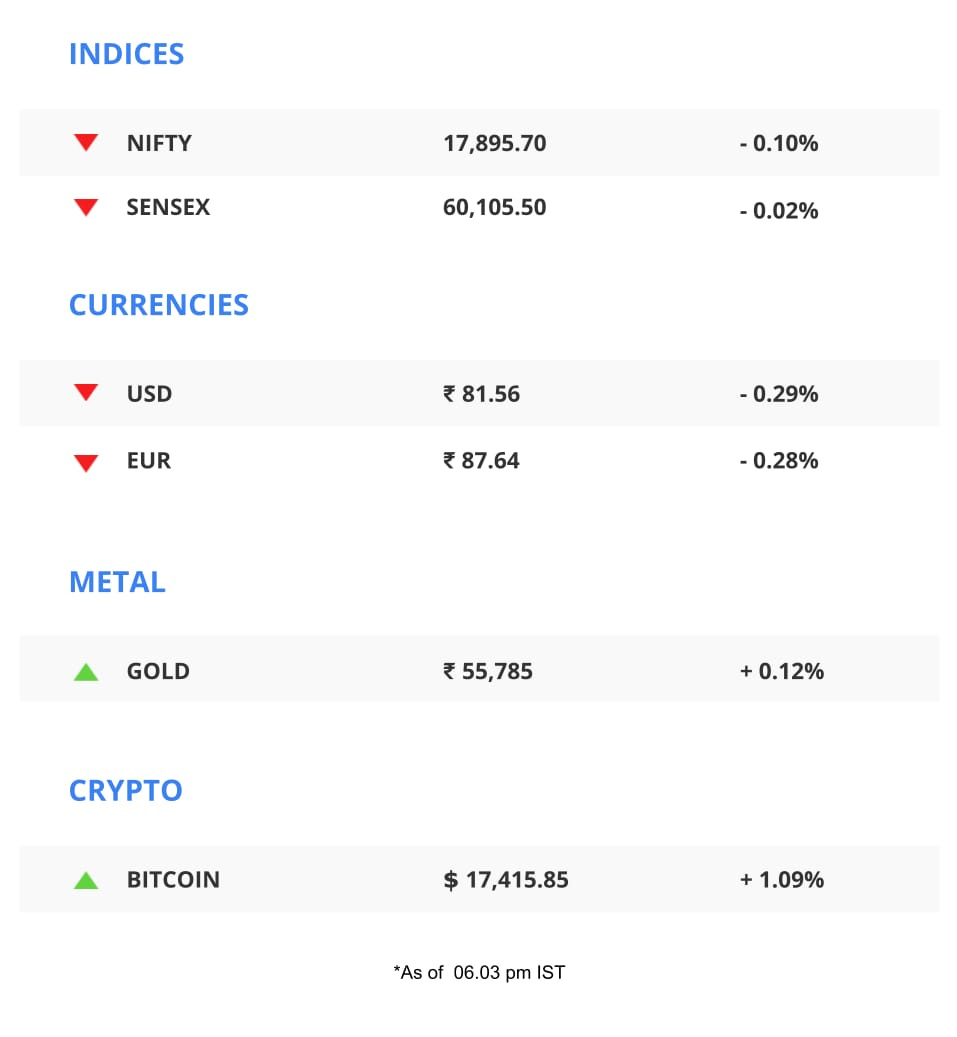 Stocks: Airline stocks sank in New York premarket trading after the failure of a key pilot notification system operated by the Federal Aviation Administration disrupted flights. 
Domestic equity indices fell for the second straight day. Bharti Airtel slumped 4% after JP Morgan downgraded the stock. Investors will now wait for US inflation data, which will be released on Thursday. 
Early Asia: The SGX Nifty was down 0.22% at 7:30 am India time. The Nikkei 225 was also trading in the red. The Hang Seng was buoyant (+1.05%). 
RETAIL
Super Blooper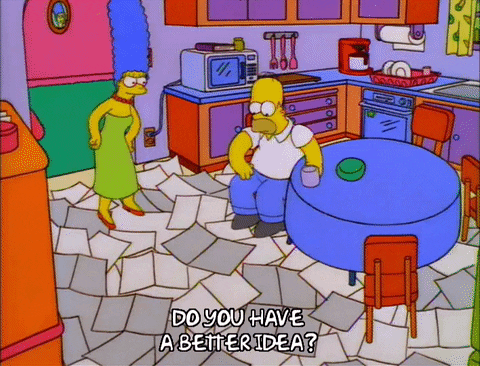 Tata's digital strategy just got a reality check. Its superapp, Neu, is expected to meet just 50% of its sales target. That's $4 billion versus the expected $8 billion. Tata Digital president Mukesh Bansal had stepped back from daily operations last week.
No superapp fans: What works in China (AliPay, WeChat) and Southeast Asia (Grab, GoTo) doesn't seem to work in India. Beijing's stringent regulations have encouraged closed ecosystems and kept foreign competition out. In India, discounts trump loyalty when it comes to purchasing decisions. It remains to be seen how Reliance and Adani, which are gung-ho on everything-apps, will fare.
Aside: Reliance Retail's recently-acquired B2B wholesaler Metro Cash and Carry will also cater to consumers.
Over in the US, Amazon is extending its 'Buy with Prime' service—which allows merchants to offer Prime benefits to customers on their own sites and apps—to more retailers.
SOCIAL MEDIA
Ad And Subtract
TikTok is driving advertisers away from rivals with cheap rates, per the Financial Times. The cost to obtain 1,000 impressions on the platform—which btw has a brand engagement rate of 6 versus Instagram's 0.6—is 62% and 50% cheaper than Snap and Instagram Reels, respectively. We'll see if the good times last despite the global regulatory heat on TikTok.
Cleaning up: Speaking of Instagram, its parent Meta, which also operates Facebook, will ban teen-targeted advertising (on both platforms) based on gender and user activity. The move comes amid concerns over the data social media companies collect from young users (and by extension, the content they're exposed to).
Ew: Elon Musk's Twitter, which is desperate to get into advertisers' good books again, will make a TikTok-inspired algorithmic feed called 'For You', the default timeline.
TECH
Android's Indian Reckoning
2023 will live in infamy, either for Google or the anti-monopoly crusaders whose complaint spurred the Competition Commission of India (CCI) to fine the tech major ₹1,338 crore ($164 million). Come January 16, India's Supreme Court (SC) will hear Google's plea challenging the National Company Law Appellate Tribunal, which refused to stay CCI's order.
If the SC rejects Google's plea, the company may have to fundamentally change how its mobile operating system (OS), Android, works here. Android powers 97% of Indian smartphones.
Details: Google claims CCI compliance will stall Android's growth and force licensing changes with 1,100-plus device manufacturers. It added that not even the EU—which slapped a record €4.1 billion ($4.4 billion) fine in a similar Android antitrust case—had demanded "such far-reaching changes".
 The Signal 
CCI's ruling goes beyond developer fees and allowing third-party apps and app stores. It wants Google to give users the choice to uninstall proprietary apps such as Chrome, YouTube, and Maps; for now, these can only be disabled or pared to factory versions.
Apple's iOS also comes with preloaded apps. But CCI concluded that Google's apps feed into its "revenue-earning service" (read: search—over which the company already faces an existential crisis), and that device brands are arm-twisted into preloading these if they want to run Android.
Some argue that this arrangement helps keep Android phones affordable and that Google, which gets most of its revenue (pdf) from the US and EU, would rather bow to regulators abroad rather than in a country where it gets <2% of total revenues.
The implications will nevertheless be far-reaching in an increasingly hawkish world. All eyes on the SC. 
SHIPPING
No Boat, No Trade
A ship sailed past India and did not bother to stop. It was not any vessel but Ever Alot, the biggest container ship in the world. It's like the Empire State building floating sideways. 
The risk: What's worrying is India has only one berth that can host it, the Adani Group-owned Mundra port. That limits the country's ability to plug into the global value chain, a risk the RBI flagged last year. 
No boxes: Ships carrying imported goods from China and Southeast Asian countries offload containers at Indian ports and take on exporters' containers. When ships do not call on Indian ports, local exporters are unable to ship their goods. With low maritime capacity, that is one of the greatest risks India runs. We experienced it firsthand in 2021.
🎧 India's poor port infrastructure is costing India some big 💵💵💵. The Signal Daily is available on Spotify, Apple Podcasts, Amazon Music, and Google Podcasts, or wherever you listen to your podcasts.
ENTERTAINMENT
Some Rules Rules
Launching an ad-supported tier wasn't the only U-turn Netflix took in 2022. The streaming giant is also reportedly restricting director-level executives from looking up colleagues' salaries. This is a major shift for a company where No Rules Rules and transparency has been among the highest virtues.
Why?: Netflix has been forced to rethink some policies after growing into an entertainment giant that's struggling to add subscribers. With the number of directors shooting up in recent years, some executives felt they should be paid more because colleagues at similar levels were earning higher salaries even if roles were different.
The Globes' image rehab: Steven Spielberg's autobiographical The Fabelmans and dark tragicomedy The Banshees of Inisherin won big at the 2023 Golden Globes. The awards show sought to restore its tarnished reputation following a string of controversies. India had reason to celebrate, with RRR's Naatu Naatu bagging Best Original Song.
🎧 RRR shines at the Golden Globes. The Signal Daily is available on Spotify, Apple Podcasts, Amazon Music, and Google Podcasts, or wherever you listen to your podcasts.
FYI
No respite: A week after it refused to stay CCI's order involving a ₹1,338 crore penalty against Google (see Signal story above), the NCLAT once again denied interim relief to the tech giant—this time against CCI's ₹936 crore fine for its Play Store policies.
Relief: The Bombay High Court has quashed the Maharashtra Food and Drug Administration's order that restrained Johnson & Johnson from manufacturing baby powder.
Downward dog: Per a PwC India report, funding for Indian startups declined 33% to $24 billion in 2022 compared with 2021.
Ok then: Bankrupt crypto lender Voyager Digital has received initial approval to sell its assets to crypto exchange Binance for $1 billion.
Family matters: Bernard Arnault, CEO of luxury conglomerate (and Europe's most valuable company) LVMH, has reshuffled management and appointed his daughter Delphine to lead Christian Dior.
Poof: Chinese tycoon Li Hejun, founder of the energy firm Hanergy and once China's richest man, has reportedly been detained by police since December 2022.
THE DAILY DIGIT
₹2,600 crore
Or $318 million, the amount the Indian government will spend promoting its digital payments ecosystem. (The Indian Express)
FWIW
Switch off: We've all been there. You're on a well-deserved break with absolutely nothing to do on your to-do list, and your phone lights up with a message from your colleague. Mumbai-based Dream11 has decided to fine employees ₹1 lakh (~$1,200) if they interrupt a coworker's time off. The CEO claims the tactic has worked so far. Feel free to forward this email to your HR. 
On a high: Surprise, surprise. The sales of private jets are touching the sky. First assumed to be a pandemic-driven boom, luxury air travel in the US is 14% higher than in 2019. Aviation data from WingX reveals that US private jet firms are making a killing. Flexjet witnessed the busiest holiday season ever. Booking for private jets at EvoJets kickstarted two months earlier than usual because of high demand. What carbon emissions?
Keeping up with the times: Uniqlo owner Fast Retailing is raising wages for its Japanese employees by up to 40% to deal with inflation. Japan PM Fumio Kishida had urged companies to raise wages amid rising living costs. Inflation is at a 41-year high in the country. Under Uniqlo's latest policy, which will start in March, annual increases of 18%-36% are in store for various designations. The retailer may even hand out pay bumps overseas. We hope corporates are taking notes.