Discover more from The Signal
The Signal is a daily curated newsletter that helps you understand the latest developments in business, tech, finance, economy, and policy with sharp analysis and crisp insights thats fun to read arriving at 8AM daily in your inbox.
Over 81,000 subscribers
Antibiotic subscriptions are here
Also in today's edition: Killer in Russia; An Epic fundraise; Countries fight for morsels; and India's crypto trade fizzling out
Good morning! The due diligence bogey haunting Indian startups Trell, Zetwerk Manufacturing, and Infra.Market has now gone to Singapore to roost. Bloomberg reports that Singapore-based B2B fashion commerce company Zilingo's CEO Ankiti Bose has been suspended over questionable financial practices. But Bose alleges her suspension is a distraction from her complaints of harassment. We'll be watching the developments closely.
The Market Signal*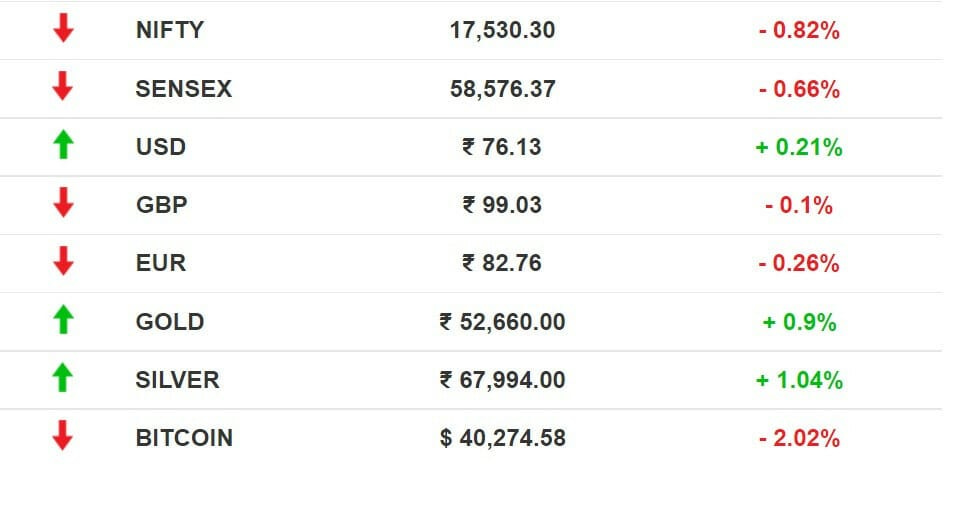 Stocks: Benchmark indices barring bank shares ended in the red today. India's inflation rose to a 17-month high, which also brought down investor sentiment. Even as stocks across Asia dipped, China rebounded.
RUSSIA-UKRAINE
Killer Deal In Russia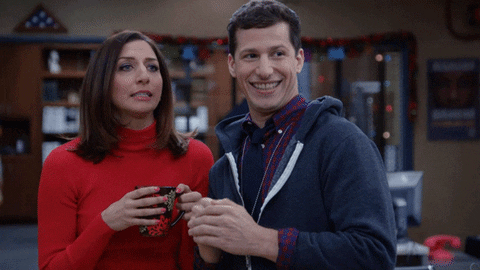 Indian companies are heading where foreign brands fear to tread. At least four Indian retail brands have signed exploratory contracts with Russian companies to start selling in Russia.
Franchise owners in Russia who used to run hundreds of stores for global brands such as Nike, IKEA, Zara, and H&M were left in the lurch when they pulled out of the country following the invasion of Ukraine.
Special mention: Among the brands that are exploring opportunities are Maspar and Killer jeans. Others such as film star Salman Khan's Being Human and bag maker Da Milano too have received feelers.
Russia's war in Ukraine (both countries are big wheat exporters) has grain buyers making a beeline to India too. Indian wheat exporters expect a $5 billion bonanza.
🎧 We take a closer look at Indian retailers hoping to strike a deal in Russia at a time when global brands shun Russia. Get in!
GAMING
A Battle Royale of Epic Proportions
In what's the biggest fundraise for any gaming company in 20 years, Fortnite maker Epic raised $2 billion from Sony and Kirkbi, Lego's holding company. It's now valued at $31.5 billion. This is the second mega deal this year for Sony, which acquired Bungie for $3.6 billion after rival Microsoft bought Activision Blizzard for $75 million. The two also lead the hotly-contested race for gaming subscriptions.
Metaverse endgame: Apart from games, Fortnite has virtual spaces, concerts, and experiences. The fundraising statement mentions that Sony, Kirkbi, and Epic want to create "social entertainment exploring the connection between digital and physical worlds." Epic is currently working with Lego on a "digital experience" for kids.
Elsewhere: Chinese tech stocks are looking up ever since Beijing restarted gaming approvals after an eight month-gap. And Activision, under fire for a toxic work culture, just appointed a chief diversity, equity, and inclusion officer.
PHARMA
Can Pharma Subscriptions End Antimicrobial Resistance?
The UK is now the first country to implement antibiotic subscriptions. The NHS, the country's public health overseer, will pay Pfizer and Shionogi £10 million ($13 million) annually for 10 years. The contracts will incentivise antibiotic R&D in an era of drug-resistant bacterial infections. Antimicrobial resistance claimed nearly five million lives in 2019.
Background: The path from chemical discovery to a market-ready drug takes decades. An estimate reveals that while the cost of developing one antibiotic is around $1.5 billion, annual sales revenues average just $46 million. Only one new-class antibiotic, teixobactin, has been discovered in the last 30 years.
The NHS wants access to novel antibiotics that can treat superbugs. Pfizer's and Shionogi's drugs treat severe infections caused by such bacteria.
The Signal
The UK model will favour population served versus prescription volume. This is similar to vaccine alliance Gavi, which was formed to encourage investments in new vaccines especially for low-income countries. While it's boosted global supply and availability, Gavi has little influence over vaccine R&D.
There's also the question of how novel antibiotics will be valued, since their effectiveness can only be gauged after long-term use. More importantly, such subscriptions risk diverting funds from long-term public health interventions, which are critical in fighting antimicrobial resistance.
It's also unclear whether China and India—the pharmacies of the world that engage in fierce competition over Active Pharmaceutical Ingredients or APIs—would pay subscriptions scaled to their gross GDP. Either way, China holds the keys to the global antibiotic kingdom.
🎧 What does a subscription model for antibiotics mean for the pharma industry? Tune in to today's The Signal Daily.
FOOD CRISIS
The World Is In The Grip Of Hunger
Shanghai's Covid-19 lockdown has birthed an acute food crisis. Social media users in the city are worrying about having only one meal and wondering what will become of them come May. This is because food delivery apps and traditional supply lines are overwhelmed.
Videos of people protesting and even stealing food are emerging on Chinese social media. But even as Weibo censors such outcries, WeChat groups are doubling as lifelines to supply essentials.
Lanka's woes continue: Citizens of the island nation face the imminent threat of starvation as the country's economic crisis worsens and food becomes scarce.
Not as cheap as chips: Food prices in the UK are also shooting up due to supply chain challenges, rising fuel prices, and labour shortages. The war in Ukraine has made it harder for British food producers, who were just recovering from a pandemic and Brexit.
CRYPTOCURRENCIES
The Crypto Cookie Keeps Crumbling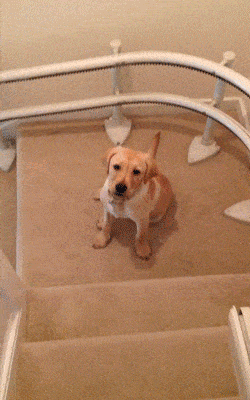 Regulatory clouds loom larger over the crypto industry. Crypto trading platform CoinSwitch Kuber suspended UPI payments and bank transfers to purchase crypto through the app on Tuesday. 
Backdrop: This comes at a time when US-based crypto giant Coinbase announced its launch in India with much fanfare last week. It drew a lot of attention, even from the National Payments Corporation of India (NPCI), which handles UPI. It went on record to say that they "are not aware of any crypto exchange using UPI." Coinbase disabled its UPI payments option within three days. Soon after, mobile wallet Mobikwik withdrew its services for crypto, directly affecting trade volumes. 
What's happening? Crypto exchange WazirX was its biggest victim with 65% to 90% of its business crumbling in the last few days. According to crypto aggregator Coingecko.com, trading volumes took a sharp dip on April 10, 10 days after a 30% tax on investors' profits was incorporated. The 1% TDS, a bone of contention for crypto exchanges, will come into effect by July 1.
FYI
Price rise: India's retail inflation rose sharply to 6.95% in March on the back of increasing food prices. March's numbers also represent a 17-month high, well above the RBI's upper tolerance level of 6%. Food inflation also rose to 7.68% in March from 5.85% in February 2022.
Not so historic first: British prime minister Boris Johnson, his wife Carrie, and under-fire chancellor Rishi Sunak have been fined for violating their emergency Covid-19 lockdown laws, thanks to the now-infamous Downing Street booze parties.
All in on 10: Ola will follow in Zomato's footsteps in launching ten-minute deliveries. Curiously, it will use Zomato's investee company Mukunda Foods for its pilot. Swiggy is also exploring instant food delivery.
Pay a visit: The Enforcement Directorate has summoned the now Dubai-based former Xiaomi India head Manu Kumar Jain for an investigation into the company's business practices.
Onboarded: Healthtech company Ultrahuman has acquired wearables company LazyCo for an undisclosed amount. LazyCo makes an AI-powered Aina Ring.
Big business: Indian unicorn OfBusiness is exploring a raise of $2 billion in an IPO, with a potential filing around October this year. The company is also looking to raise $400 million in a pre-IPO round. Eyewear retailer Lenskart is in talks to close $250 million in its latest funding round, which could take its valuation to $4.5 billion-$5 billion.
Point blank: A mass shooting in New York's Brooklyn Subway left at least 16 people injured by a gunman wearing a gas mask and a construction vest.
FWIW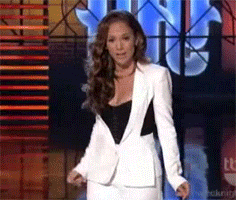 Picture imperfect: Gen Zs have found an antidote to Instagram. Called BeReal, the increasingly popular app is finding favour as an anti-social media platform. It gives users only two minutes to share a pic using front and back cameras to live up to the tagline "your friends for real".
One ring to rule them all: Jennifer Lopez's green diamond engagement ring is making as much news as Ben Affleck's proposal to her. The natural green diamond is exceptionally rare, estimated to be around $5 million to $7 million. Even the pros are impressed.
Just Japan things: Netflix viewers have been moved to tears by a Japanese reality show, Old Enough, that follows children as young as two while they attempt to complete everyday tasks without the help of their parents. Meanwhile, authorities in the Japanese city, Osaka are now racing against the clock to overcome challenges in their plans to host casino-centered integrated resorts.
Want to advertise with us? We'd love to hear from you.
Write to us here for feedback on The Signal.