Discover more from The Signal
The Signal is a daily curated newsletter that helps you understand the latest developments in business, tech, finance, economy, and policy with sharp analysis and crisp insights thats fun to read arriving at 8AM daily in your inbox.
Over 81,000 subscribers
Apple has a China secret
Also in today's edition: Bitcoin's paternity test, Rich investors plump for small IPOs, Costly urea to push up food prices, Fed move spooks China
Good morning. Soon, a lot could happen over drinks in Gujarat's Gift City. Reports say if talks lead to actions, a glitzy enclave in the state may no longer be dry. India is hard-selling Gift City as an International Finance Centre to global investors and institutions and lack of alcohol is apparently a major disincentive. After all, how does the world celebrate a big deal. With some bubbly, of course.
Btw, our podcast has been going strong for over two months now. Tune in on your daily jog, drive to the office, or even as you WFH-ers have breakfast in bed. We promise it'll be music to your ears.
The Market Signal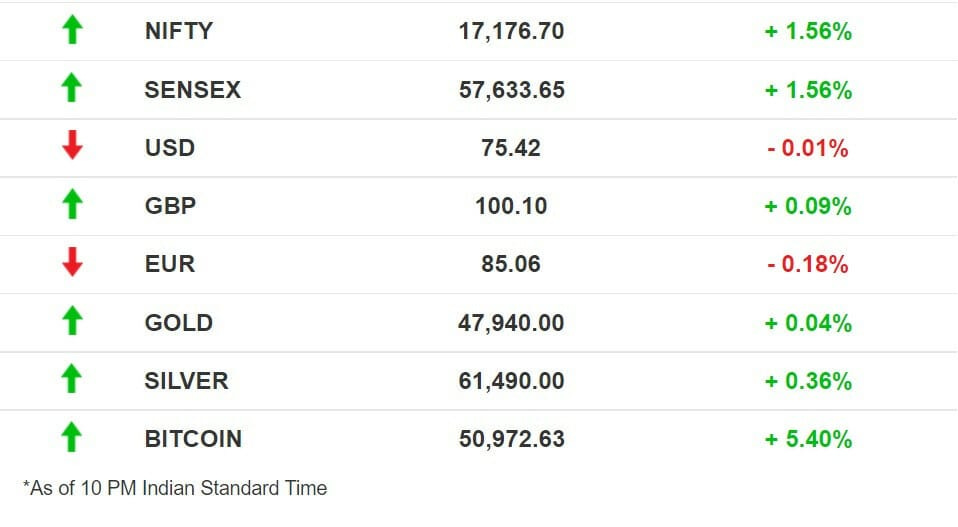 Stocks: Indices bounced back on Tuesday despite foreign investors continuing to sell stocks. Bank and metal stocks propped up the market. Initial fears of Omicron appear to be easing after reports that although highly contagious, infections are milder than Delta. All eyes are on the RBI's monetary policy tomorrow.
Tim Cooked A Chinese Deal
If the iPhone became the largest selling smartphone in China while its local mobile phone makers were conquering the rest of the world, Apple has its CEO Tim Cook to thank, an investigation by The Information that uncovered the Cupertino company's internal documents revealed.
Shake on it: Faced with a crackdown on its products and services, Cook met up with top officials and secretly signed a deal with an influential Chinese government agency that smoothened Apple's operations in that country. The company committed to spend $275 billion over five years to support the economy, including a $1 billion investment in Didi Global that helped give the ride-hailing company an upper hand over US rival Uber.
While the US government was trying to keep high technology away from China, Apple helped Chinese companies develop cutting-edge technologies.
Rich Investors Stay Away From Mega IPOs
High net-worth individuals (HNIs) don't always want to drop a bundle in showstopper IPOs. They are showing more faith in small, less-hyped companies that are going public. Out of 17 IPOs over Rs 2,000 crore in 2021, HNIs invested heavily only in Zomato and Nykaa.
Easy finance: Rich investors often borrow from private financiers to invest in IPOs to make a quick buck on listing day. Unlike overhyped issues that target high valuations, smaller issues offer them a better chance of exiting at a profit on debut. They also get funding at a lower cost.
Hyped up: Easy availability of private capital has pushed up startup valuations, 2021 already spawning 41 unicorns. High valuations in the private market puts pressure on issuers to mark up their share price in IPOs to help investors get a profitable exit. Investors have become even more wary after the Paytm stock crashed on debut. The market will get tighter in FY23 when new central bank rules will cap IPO funding at Rs 1 crore per person.
Court Case Mints A Satoshi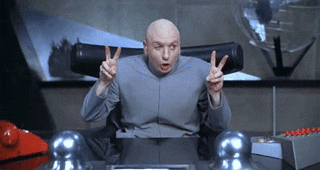 Cryptocurrency is always in the news, but here's a trifecta of juicy stories.
For starters, 55% of Bitcoin investors got in just this year. But there's a catch: the claim about 2021 being a white-hot year for Bitcoin comes from crypto-firm Grayscale Investments, which surveyed only 1,000 people. A quarter of respondents said they owned Bitcoin, of which 55%—137 people—invested in the coin this year. That's a drop in the ocean of millions of Bitcoin holders (or, shall we say, HODLers) worldwide.
Our takeaway? Go beyond the headlines.
Meanwhile, Meta is bleeding talent from its crypto unit, Novi. Following the departure of Novi chief David Marcus, four engineers have left to start crypto startup Mysten Labs.
Lastly, Craig Wright was ordered to pay $100 million in intellectual property damages to the estate of his deceased collaborator. The case was closely followed by crypto enthusiasts because Wright claims he is Satoshi Nakamoto, the pseudonymous Bitcoin creator whose identity remains a mystery.
The Signal
There are few takers for Craig Wright's claim. The Australian computer scientist has never conclusively proved that he created Bitcoin —so much so that the co-founders of Ethereum deem him a fraud; so do notable Bitcoin advocates and columnists.
The jury that asked Wright to pay $100 million did not decide on the identity of Satoshi Nakamoto. So although he has a lot to cough up, Wright is still a winner. Because if they'd ruled that he is indeed Satoshi Nakamoto and owed his deceased friend half the value of Bitcoin in dispute, he'd have had to shell out $36 billion. But now, for $100 million, he gets to be the enigma. A bit like Elon Musk founding Tesla.
Your Food Bill Could Go Up
Widely used fertiliser, urea, is in short supply and its prices are rising across the key markets of India, South Korea and Australia. That means the food on your plate will likely get costlier.
Tell me more: Industrial urea is made from natural gas and coal, prices of which have been rising. To add to the input cost, the world's two largest producers, China and Russia, have put a cap on exports to meet demand at home.
Truckers' nightmare: South Korea mandates mixing an emission-reducing solution in diesel engines in which a key ingredient is urea. Truck drivers there are losing sleep over earning their daily bread.
In India, the world's largest urea importer, farmers are clashing with police at government-controlled distribution centres. The government also sets urea prices but its own bill will go up as international fertiliser prices surge, forcing it to raise too.
China Worried Fed Taper Will Create Imbalance
Chinese officials are becoming wary of the US Federal Reserve tapering its bond buying programme faster than earlier forecast.
Good for the goose: Fed chairman Jerome Powell has indicated that he may have to don his inflation-fighting gloves sooner than he had expected a few weeks ago. US inflation soared to 6.2% in October 2021, the highest in 30 years, and continues to stay above 5%.
Chinese officials say that developed countries' Covid-fighting policies create imbalance in the international monetary system and they should have more effective coordination with other nations.
Not for the gander: While the US and Europe have followed extraordinary monetary policies and put in place fiscal measures when the pandemic struck, China hung back. It also followed a strict zero-Covid-19 policy to stamp out the virus. But that hurt its economy and growth slowed. It coincided with a regulatory crackdown which spooked foreign capital.
China is expected to ease its monetary policy next year but if the US raises interest rates, it will affect the Chinese yuan. Capital will also flow to the US bypassing other countries, including China.
What Else Made The Signal?
In this together: Talk about a united bunch. Call of Duty workers are staging a walk out to protest surprise layoffs.
The K-shape: The rich are getting richer and poor are becoming more poor in India, the World Inequality Report 2022, written by economist Lucas Chancel, says. It is one of the most unequal countries in the world, it says.
Busted: Microsoft has taken control of 42 websites that were used by a Chinese hacking group to collect intelligence on foreign ministries, human rights organisations and think tanks across 29 countries.
New direction: Social media platforms Moj and Roposo, YouTube and even Myntra will pivot towards live online shopping by next year.
Miles ahead: Amazon wants to waste no time. It's been making its own shipping containers to bypass supply chain blockages.
New chief in town: The Indian government is likely to ask capital markets regulator Sebi to oversee cryptocurrencies. There are also talks to include a deadline for crypto holders to declare "cryptoassets".
Thriving: Online payments and merchant solutions firm Pine Labs has raised $100 million from Falcon Edge, taking the company's valuation to around $5 billion-$5.5 billion.
FWIW
Body blow: Whether or not you were afflicted by Covid-19, you suffered sea changes for almost two years. From pandemic eyes to pandemic feet, here's the havoc the novel coronavirus wreaked on our bodies, as per doctors and researchers.
Cutting the Gordian knot: DeepMind, the artificial intelligence subsidiary of Alphabet, has cracked a conjecture that baffled mathematicians for decades. DeepMind specialist Alex Davies now believes machine learning can make significant discoveries in pure mathematics.
Nice for what: Drake has withdrawn his nominations for the 2022 Grammy Awards. The superstar rapper-singer has been ambivalent about the world's top music honours, specifically criticising the way they categorise music made by black artists.
Want to advertise with us? We'd love to hear from you.
Write to us here for feedback on The Signal.