Discover more from The Signal
The Signal is a daily curated newsletter that helps you understand the latest developments in business, tech, finance, economy, and policy with sharp analysis and crisp insights thats fun to read arriving at 8AM daily in your inbox.
Over 81,000 subscribers
Apple and Google are counting cars
Also in today's edition: Farewell, Tulsi Tanti; Live shopping is here to stay
Good morning! "Vande Mataram, is it me you're looking for?" Lionel Ritchie's acclaimed song would've probably opened this way in today's Maharashtra. The Economic Times reports that the state—at the behest of cultural affairs minister Sudhir Mungantiwar—is encouraging government employees to greet people with "Vande Mataram" instead of "Hello" over calls. Reports about Mungantiwar's decree had surfaced in August too. If only the powers-that-be were as persistent in matters of governance.
Hello readers, The Signal team is taking a breather this week owing to the series of public holidays. You will still get your daily fix at the usual time. Only a bit shorter than usual.
If you enjoy reading us, why not give us a follow at @thesignaldotco on Twitter and Instagram.
The Market Signal*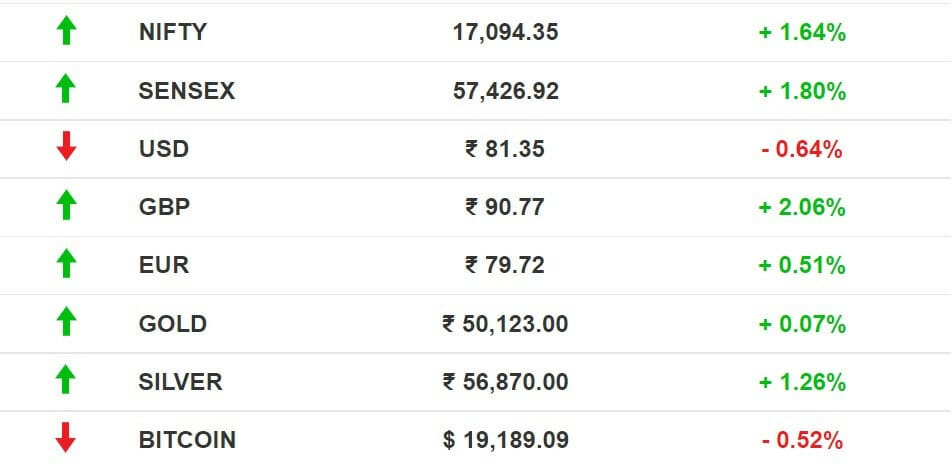 Stocks: Indian equities have outperformed Chinese stocks by 33% in the September quarter, the biggest gap in 22 years, Bloomberg reports. China's zero-Covid policy and regulatory crackdowns have wiped out $5 trillion in value from Chinese markets. Investors in Indian stocks would be hoping for some respite after last week's rout, but the rupee's weakness and global factors would likely keep sentiment low. Eyes will be peeled for quarterly corporate earnings, which will begin trickling in this week.
Early Asia: The SGX Nifty (-0.90%) and Hang Seng Index (-0.075%) sunk at 7.30 am India time. Nikkei 225 (+0.17%) held onto its gains.
TECH
Live Shopping Goes Mainstream
Even Amazon couldn't buck this trend. The ecommerce behemoth has launched livestream shopping in India. More than 150 content creators for categories such as electronics, fashion and beauty, and home decor have been signed up to lure customers into making impulse purchases.
BFD: This development comes at a time when wealth-management firm Bernstein reported that Amazon India is yet to make inroads in the country.
Live shopping is booming in China. YouTube, Pinterest, and Twitter have already jumped on the bandwagon. Meesho was reportedly building a livestreaming platform to fight Walmart-backed Flipkart and Myntra. P.S: Facebook tried and failed.
Crossover episode: TikTok will partner with LA-based platform TalkShopLive to kickstart live shopping in the US after exploring Asian markets. TalkShopLive's clients include Walmart and Microsoft, making TikTok's intentions transparent after US scrutiny over its data privacy practices.
OBITUARY
India's Airbender Passes Away
The man who single-handedly pioneered wind energy in India, Tulsi Tanti, died of a cardiac arrest on October 1. He was 64.
Tanti, the founder and chairman of Suzlon Energy, was one of the few Indian entrepreneurs who took an early bet (Suzlon was set up in 1995) on the now-in-vogue green-energy sector. He also made bold acquisitions abroad, including a $565 million purchase of Belgian gearmaker Hansen and REpower in Germany, although the global financial crisis of 2008-09 soured those bets. But the biggest blow to its business, both in terms of trust and cost, was when some of the giant blades of its windmills in the US developed cracks.
It put the Rajkot-born businessman, who operated on the principle of "never staking his own money", in some tricky situations with financiers. Tanti once said that the name Suzlon was a combination of soojh-boojh (Hindi informal for cleverness and know-how) and loan.
THE SIGNAL DAILY
Tesla's Optimus Robot Exceeds Nobody's Expectations
Elon Musk has been vying to lead the way. This time, he wants to dominate AI. During the company's AI Day presentation, Musk revealed the new AI-driven humanoid robot Optimus project, but few were left impressed. And in other news, we examine how India's EV market is growing rapidly. Last Friday, Mercedes-Benz unveiled the EQS 580, a ₹1.55 crore ($190,000) electric vehicle that is the company's first to be made in India.
🎧The Signal Daily is available on Spotify, Apple Podcasts, Amazon Music, and Google Podcasts, or wherever you listen to your podcasts.
AUTOMOBILES
OS Wars Are Coming For Your Car
The cars of tomorrow, that is. The Wall Street Journal reports that Google and Apple are engaged in a tug of war for the automobile versions of Android and iOS.
Google has the edge with Android Automotive, which not only controls infotainment, but gathers data on driving speed, in-car temperature, and (EV) battery status. It's open-source, meaning it can also integrate with native platforms like (Volvo's) VolvoCars.OS. Automotive's adoptees include Ford, Stellantis—which owns 15 brands including Fiat, Maserati, and Jeep—EV startup Lucid Motors, the Renault–Nissan Alliance, and Honda.
In contrast, Apple's CarPlay only mirrors the iPhone. But Apple is rolling out a 2023 update that will integrate deeply with cars. This new iteration will be available in Porsche, Mercedes, Volvo, and other models.
The Signal
It was just a matter of time before software—in its quest to eat the world—came for mobility. And carmakers making the tectonic shift from internal combustion engines to electric ones aren't just relying on Google and Apple to compete with Tesla's software-first approach; Stellantis and Lucid Motors have tied up with Amazon to offer Alexa and other services in select variants.
The kicker is that Google parent Alphabet (Waymo), Apple, and Amazon (which acquired self-driving company Zoox in 2020) are working to displace the very incumbents they're partnering with. But as the Journal indicated, vehicles, unlike smartphones, are far too safety-critical for one software giant to dominate… in the foreseeable future, anyway.
FYI
Jinxed?: Crypto exchange WazirX, which faced off with Binance and was investigated by the Enforcement Directorate for money laundering, has fired 40% of its workforce.
High hopes: The RBI expects retail inflation to come down to 5.2% in the fiscal beginning April 2023, from the 6.7% it had forecast for the current year.
Mission over?: India's historic Mars Orbiter spacecraft has reportedly run out of fuel, with its battery drained beyond the safe limit. There has been no official confirmation yet.
Blocklisted: Russia has blocked music-streaming app SoundCloud for spreading "false information" about the war in Ukraine.
Big discount: Barely three months after launching a premium tier, Telegram has cut its monthly subscription fee by more than half in India—from ₹469 ($5.7) to ₹179 ($2.2).
Help: Cuba has made a rare request to the US to provide emergency assistance following Hurricane Ian, which killed at least two people and left the country without electricity.
FWIW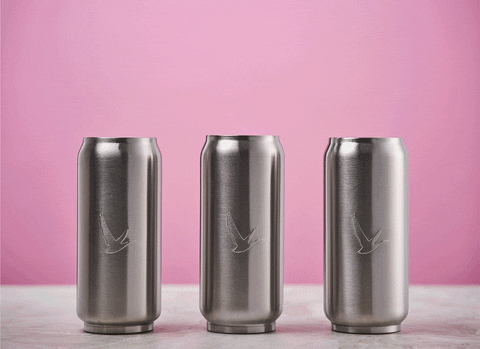 Forward march?: Bella Hadid made it to the history books as she got a dress spray painted on her at the end of Paris Fashion Week. What did it take? A few cans of Fabrican, a spray-on material that hardens into a material. Now, if only plus-size clothing could get some attention.
Trouble in paradise?: Pacific island country Tuvalu is disappearing due to climate change. It's so bad, word is that it will go underwater by 2100. Government officials want to "digitise" the island (read: replicate on the metaverse, for instance) for posterity before things turn anticlimactic. Dark.
Bitter aftertaste: Mediocrity in a boozy can is winning over a freshly-whipped-up cocktail. Beer companies in the US are soft-launching ready-to-drink canned cocktails. Margaritas, pina coladas, and daiquiris are now available in cans. We'll pass on this one.
Enjoy The Signal? Consider forwarding it to a friend, colleague, classmate or whoever you think might be interested. They can sign up here.
We recently got funded. For a full list of our investors, click here.
Want to advertise with us? We'd love to hear from you.
Write to us here for feedback on The Signal.