Discover more from The Signal
The Signal is a daily curated newsletter that helps you understand the latest developments in business, tech, finance, economy, and policy with sharp analysis and crisp insights thats fun to read arriving at 8AM daily in your inbox.
Over 81,000 subscribers
What's Apple Cooking?
Between Tim Cook's two trips, India has changed dramatically. Will Apple follow?
Good morning! Earlier this week, Apple CEO Tim Cook inaugurated retail stores in India after two decades of being in the country. Fun fact: it sold a Macintosh computer way back in 1998! India is now taking centre-stage. Sure, frosty relations between the US and China have contributed to Apple scouting for more locations to manufacture its products. Foxconn founder Terry Gou's interest in India way back in 2015 also has a role to play here. We lay out the details of the shift in Apple's focus, and why India could be the new China for the company.
If you enjoy reading us, why not give us a follow at @thesignaldotco on Twitter and Instagram.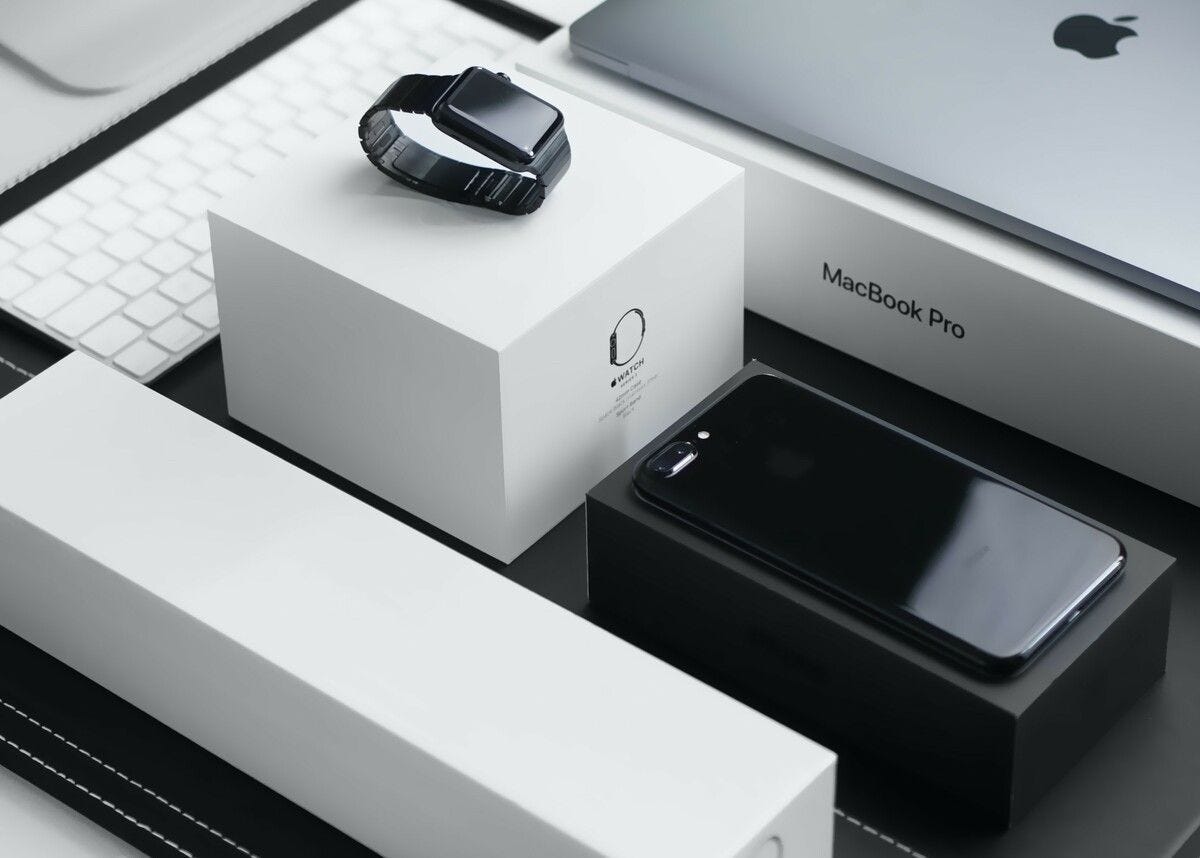 Julian O'hayon/Unsplash.com
Lines are mandatory. If customers do not queue up, often camping overnight when an Apple store opens anywhere in the world, it's pretty much a damp squib. So it was in Mumbai and Delhi, where the world's most valuable company opened its first owned stores for its overpriced gadgets.
While there were three campers in Mumbai, there were only two in the national capital… and both were in Mumbai too!
Apple CEO Tim Cook flew down to inaugurate the stores, which are located in the massive Jio World Drive and Select CITYWALK in Mumbai and Delhi respectively. His visit was well choreographed, beginning with sharing Mumbai's quintessential street food, vada pav, with filmstar Madhuri Dixit and ending with watching an IPL cricket match. Between the two, Cook also caught up with Apple India staff and the Indian Prime Minister (PM) Narendra Modi.
Narendra Modi

@narendramodi
An absolute delight to meet you, @tim_cook! Glad to exchange views on diverse topics and highlight the tech-powered transformations taking place in India.
Tim Cook @tim_cook
Thank you Prime Minister @narendramodi for the warm welcome. We share your vision of the positive impact technology can make on India's future — from education and developers to manufacturing and the environment, we're committed to growing and investing across the country.
Apr 19, 2023
48.4K Likes   6.79K Retweets   981 Replies
Cook's visit to India comes at a time when businesses are adjusting to new global realities, uncommon political pairings, heightened risks, and shifting regulatory regimes. Multinational corporations are diversifying supply chains and scoping out difficult geographies in search of growth and market share. India, with its massive population, democratic political system, and a growing, aspirational middle class, is difficult for Apple to ignore.
The company opened its first store in China in 2008, when the country's per capita income by purchasing power parity was $7,630, per World Bank data. India's per capita income by the same measure in 2023 will clock at $9,026, as per the World Economic Outlook projections for 2023. For a dozen years from 2008, China was the roaring engine of economic growth even as a global financial crisis gripped western economies and sent chill winds worldwide.
But today is different. Morgan Stanley believes the decade of 2020s belongs to India, much of it riding on technological advances in the way commerce and financial transactions would be conducted. It's an opportunity Apple will not want to pass up. If the iPhone was a disruptive innovation in a feature phone-only market in circa-2008 China, it is merely a premium phone competing for attention in an Android smartphones-dominated India of 2023. It is yet to get its act together here.
2016
When Cook first flew in for a taste of India, it was really to check out the Internet speeds and the developer ecosystem. As is customary for visiting high-profile corporate honchos, he schmoozed with Bollywood stars, showed up at an IPL match, and met PM Modi. He launched the then latest version of the Narendra Modi app for iOS.
Narendra Modi

@narendramodi
Thank you @tim_cook! Friends, welcome & happy volunteering. Your views & efforts are always enriching. https://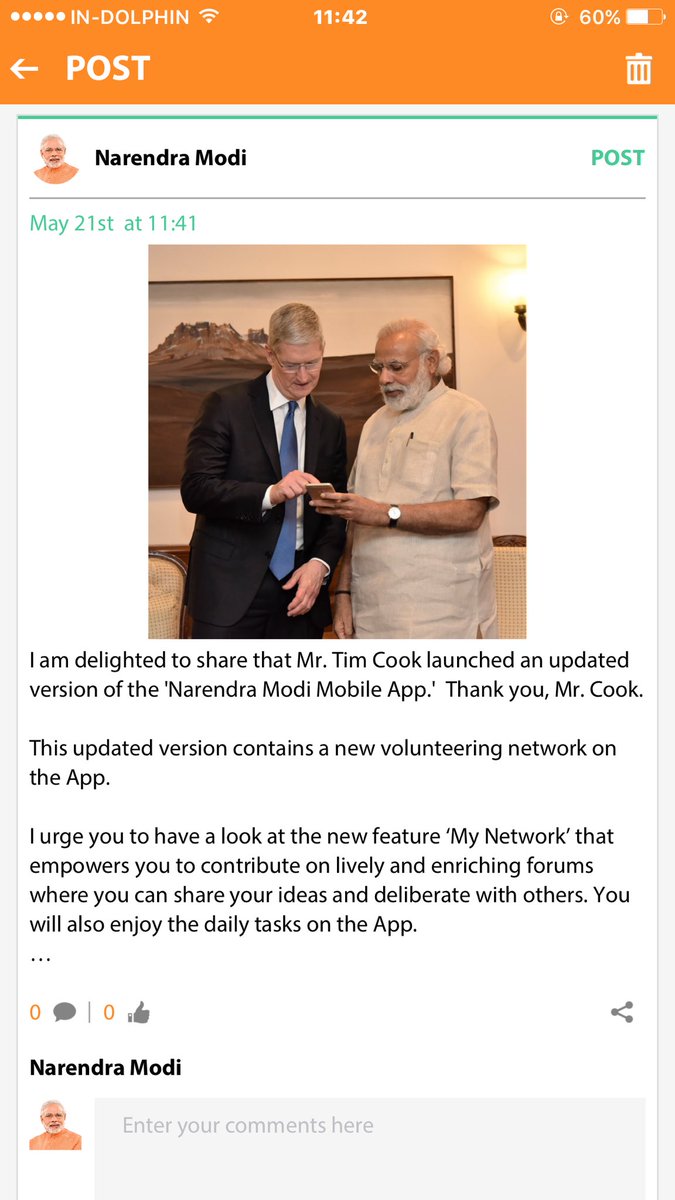 May 21, 2016
8.45K Likes   2.94K Retweets   500 Replies
But what really was on his mind was the 4G rollout. And the most important meetings were with telecom companies that were introducing fast Internet. "It is critical in terms of bringing out the life of the iPhone in really doing things you couldn't do before," he told NDTV anchor Vikram Chandra in an interview.
Apple was not yet keen on manufacturing in India. It felt that India was not a big enough high-value market then. It wanted to open a store, which was difficult because of India's then-retail policy and sourcing norms. Apple also demanded a customised financial package to even consider assembling devices in India. Apple did not respond to The Intersection's detailed questions.
Ramesh Abhishek, then secretary of the department of industrial policy and promotion, told The Intersection that Apple wanted scale before it committed to manufacturing plants and facilities. The company was also not happy about the Indian rule of mandatory 30% local sourcing. A senior official who was then in the Ministry of Electronics and Information Technology (MeitY) says the company was half-hearted in pushing even the application for the retail store. The only initiative Apple started after Cook's 2016 visit was a Maps centre in Hyderabad and an accelerator for developers. It refused to begin making and selling brand new iPhones in India, for India.
"I don't believe personally in trying to be something you are not," Cook told Chandra. "We are what we are. We are a California company. And it is important for us to be a California company whether we are in India, or in France, or in China or in the US, and the southern part of the US."
He added that Apple was listening and trying to understand the Indian market. "The ecosystem doesn't exist. That has our top attention. I want people in India to buy at a price that looks like the US price."
At best, Apple offered to sell refurbished phones in the country. That was unacceptable to Indian policymakers, who were going all out to get foreign companies to make their products in India.
"We didn't want India to become Apple's junkyard," Aruna Sharma, a former secretary with MeitY, told The Intersection. "That is what they were proposing."
Before Tim, there was Terry
Much before Apple, its biggest contract manufacturer, Foxconn—known formally as Hon Hai Precision Industry Co Ltd—had begun scouting for countries to diversify its manufacturing operations to dilute the concentration in China. Foxconn founder Terry Gou had been in India on a recce in 2015, but it was not until a year later that he moved closer to a commitment. Foxconn did not start with Apple, but other Chinese phone makers such as Oppo and Xiaomi.
In 2016, Aruna Sharma, then with MeitY, led a delegation to Taiwan to meet with Terry Gou. They were given a 15-minute slot to say their piece. "We ended up talking for two hours," Sharma told The Intersection.
She told Gou that the Indian government was keen that Foxconn take over the Nokia plant in Tamil Nadu's Sriperumbudur, which was excluded from the 2014 global deal when Microsoft closed its acquisition of Finnish mobile phone maker—then the king of feature phones that had lost the plot to smartphones. Gou was apprehensive. He worried about liabilities and the state government's resolve to protect workers' jobs.
Sharma had been prepared for the trepidation and invited CV Shankar*, then the Tamil Nadu chief secretary, to accompany her. "I have the secretary to the Tamil Nadu government here with me. We assure you that you can screen the existing workers, and the state government will support as per their policies," she told Gou.
However, Sharma had one condition. Foxconn's Sriperumbudur base should not be a mere assembly unit. It should begin making motherboards at the next stage and more components as it goes along. Gou committed to invest in backward integration in exchange for assurances on labour, liabilities, and availability of land, she told The Intersection.
Nokia had to shut down and keep the plant out of its deal with Microsoft as the government had imposed a retrospective tax liability. With the government giving Foxconn assurances, the latter got into negotiations with Nokia, which settled the liabilities.
Tectonic changes happened in India after Cook's 2016 visit. Jio launched its mobile telecom service, with free 4G data to begin with and at cut-prices for an extended period. It was the beginning of a data revolution in India.
Then came demonetisation in 2016, which was rocket fuel for digital financial transactions. Smartphone sales also zoomed from 220 million in 2016 to more than 600 million in 2023. Chinese companies Xiaomi, OnePlus, and Vivo flooded the Indian market with spiffy models even as financiers opened their purse strings with easy money.
The smartphone had, to borrow from Apple co-founder Steve Jobs, become a "bicycle" for the Indian mind. Before the pandemic but even more so during, Indians spent more time on internet-enabled devices and aspired to buy more premium smartphones. A lot of this had to do with access to easy, if not zero-interest financing for flagship models, offered by both online and offline retailers. Even Apple benefited. From a meagre 2% share in 2019, it commanded more than 6% of India's smartphone market in 2022. It's now the number one brand by revenue in India, neck-and-neck with Samsung (depending on launch quarter). Analysts estimate that Apple has cumulatively sold 14 million iPhones in India over the last three years. The overall install base of the smartphone in the country is around 16 million.
Who followed who
"Apple did not bring iPhone manufacturing to India. Foxconn did," a former commerce ministry official who interacted closely with the Taiwanese company and Apple told The Intersection. He said it was Gou who took the plunge, and Apple saw the light.
The reality may be somewhere in the middle. A person who has negotiated with Apple as well as its vendors directly says the power lies with the tech giant. The vendors go where Apple directs them to. But there are only a few who have the wherewithal to meet Apple's cost and quality metrics. And they are certainly not Indian.
For the Indian government, Foxconn was about reviving an idle plant, new investments, building a technology ecosystem, and creating jobs. It was keen that Make in India, one of the earliest initiatives launched by the Narendra Modi government to woo foreign investment, succeeded. To be sure, India was not alien to Foxconn. It first set up a unit in Tamil Nadu's Kancheepuram district in 2007 to make mobile phone parts.
From the government's perspective, Foxconn would bring in the investment and manufacturing chops, but getting Apple, the world's most valuable company, to set up an Indian outpost was a big win in the perception game.
Although the government was keen on restarting the Nokia plant, Foxconn was already planning a major India expansion. After Terry Gou's India visit in mid 2015, Foxconn revealed that it would set up a dozen manufacturing plants in India and employ one million workers by 2020 as it sought to offset its rising wage bill in China. It set off a scramble among states to land a Foxconn unit after Amitabh Kant, the then-CEO of government think tank NITI Aayog, tipped them off that the company is expanding.
Heavyweight chief ministers were wooing both Apple and its vendors. Cupertino, California—Apple's headquarters—was a major stop for Chandrababu Naidu, the tech-savvy former chief minister of Andhra Pradesh. Former Maharashtra chief minister and now deputy chief minister Devendra Phadnavis had rolled out the red carpet. Tim Cook had visited Telangana while the PM's office was keen that companies roost in Modi's Gujarat.
Getting Apple to bite
It was well past midnight in Bengaluru one day in January 2017, but the lights in Priyank Kharge's office in the imposing neo-Dravidian Vidhana Soudha were still on. Kharge, Karnataka's former minister of Social Welfare, IT & Tourism, was on a conference call with Apple executives in Cupertino. "It showed our commitment," Kharge told The Intersection. "Our message was simple: we are working for you."
Karnataka started wooing Apple soon after Tim Cook's 2016 visit. iPhone sales in India jumped 76% in September-December 2015 to top 800,000 even as they slowed down in China. India revenue grew 56% to ~₹10,000 crore, a tiny drop compared to the company's global revenues, but a promising pace for a country with a $2.5 trillion economy, a burgeoning middle class and a population of 1.4 billion. Apple's revenues tripled in three years to cross ₹33,000 crore, and profits rose five-fold to ₹1,263 crore in FY22.
Kharge says even small factors were relevant. For instance, the packaging of Apple devices is made out of bamboo. "Until I made the presentation to Apple, I did not know that Karnataka was the third-highest producer of bamboo in the country," he says.
When Taiwanese contract manufacturer Wistron Corporation set up its iPhone assembly line in Peenya, on the outskirts of Bengaluru, in 2017, India became only the third country in the world to make the high-end devices. Soon, Foxconn too started churning out iPhones from the Sriperumbudur plant. Between 2016 and 2023, India's share in global smartphone manufacturing grew from 9% to 16% even as China's fell from 74% to 63%.
Apple is also benefiting from the upward mobility of smartphone users, some of whom are likely to be on their third or fourth device.
"When faced with a choice, people are likely to opt for an iPhone over a high-end ₹80,000 smartphone with excellent specs, because of the brand equity and trust that Apple brings," Neil Shah, partner at Counterpoint Research, told The Intersection.
The shift to premiumisation also comes with a consolidation: companies that are vertically-integrated (i.e. manufacture their own chips and software) and invest in research and development have a significant advantage over those who don't when it comes to offering a premium experience. Apple is likely to run into familiar rivals Samsung, besides Chinese smartphone makers such as OnePlus and Vivo in this segment, says Shah.
The differentiator
Apple has lagged behind rivals Google and Samsung in customising products and services for the Indian customer. Services are key to monetising its "install base" and the reason for its eye-popping revenues.
For context, services contributed over $79 billion in 2022, which was more than the revenues of Nike and McDonald's combined. In India, Apple's services have largely focused on offerings such as Apple Music, its cloud storage service iCloud, and recently, Apple TV, which hosts several hit shows such as Ted Lasso. Currently, Apple TV lacks localisation— it has no Indian content except maybe Shantaram, which wasn't truly local.
Apple Music is by far the most localised product in India, even cutting across operating systems. But numbers, as an industry source told The Intersection, are insignificant, pegging monthly active users around 250,000 on both iOS and Android, echoing The Ken's 2021 report on how Apple has struggled to make headway in India on the services front.
Apple started supporting Indian languages, Indian accents on its voice assistant Siri, and some minuscule features on Maps only recently. India is not on the coveted list of countries that usually Apple opens other services to, such as News+ or Fitness+.
While Apple is keen on expanding its fintech play in its home market, it has not made much headway in India, which boasts of cutting-edge digital payments and transaction systems. Its App Store has faced multiple challenges with payments, particularly after the Reserve Bank of India's (RBI's) tokenisation policy; its integration with India's native United Payments Interface or UPI is more of a miss than a hit.
Apple did explore offering payments in India in 2017 and even held discussions with the RBI and the National Payments Corporation of India. However, the point-of-sale ecosystem in India was largely devoid of near-field communication (NFC) technology, which Apple uses. But now, NFC is ubiquitous and tap-and-go plastic is popular.
"If ever there is a time when Apple wants to launch payments in India, this is the right time. The rails are in place, the adoption is happening." says a senior Indian government official, who requested anonymity.
That may happen now. In a series of tweets, Cook showcased how Indian developers and creators were using Apple devices. If Cook was observing the 4G rollout in 2016, he was assessing the developer capabilities in 2023. Analyst estimates peg Apple's India developer ecosystem at around 1 million.
Tim Cook

@tim_cook
It's great to see so many developers across India pursuing their passion and sharing their ideas with users around the world. I had the pleasure of meeting Hitwicket, India's top-rated cricket app, Prayoga, an AR-based yoga app, and LookUp, an easy to use dictionary app! 🏏 🧘 📖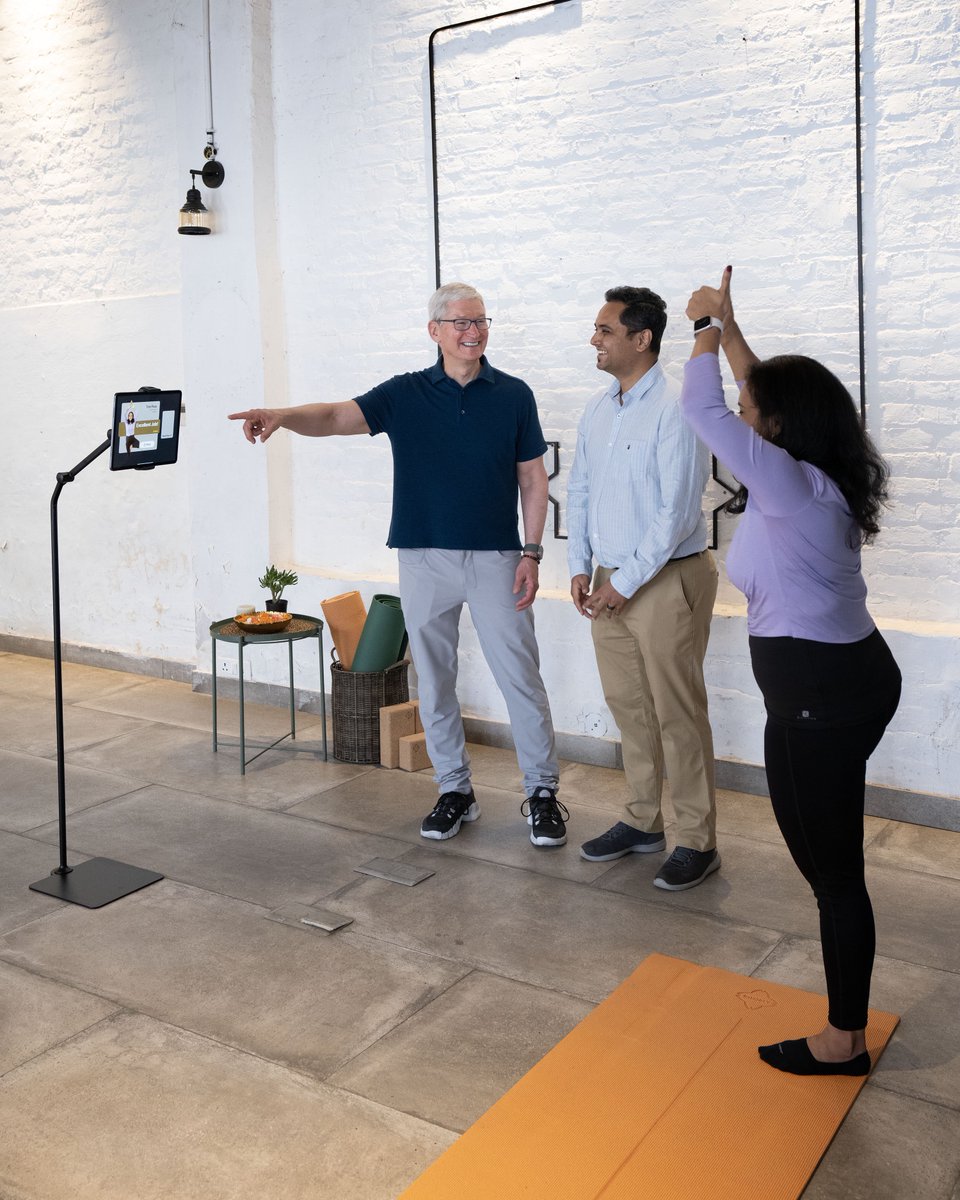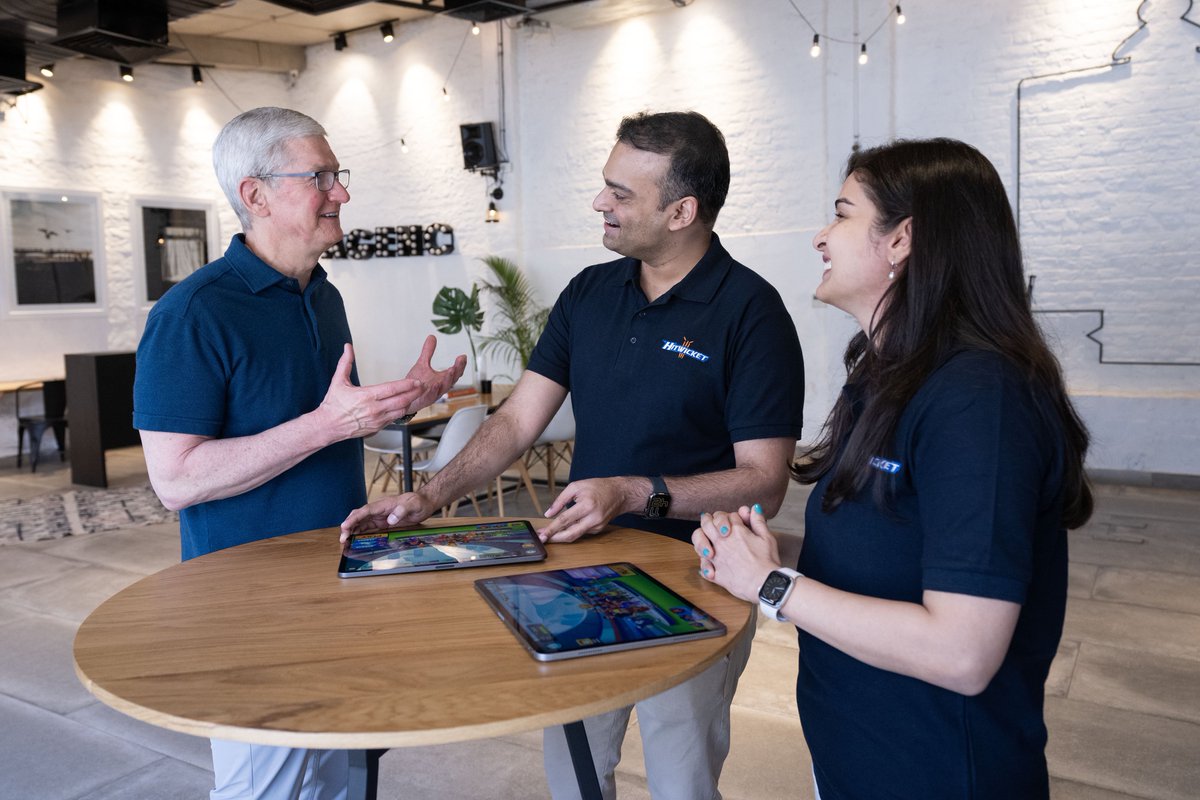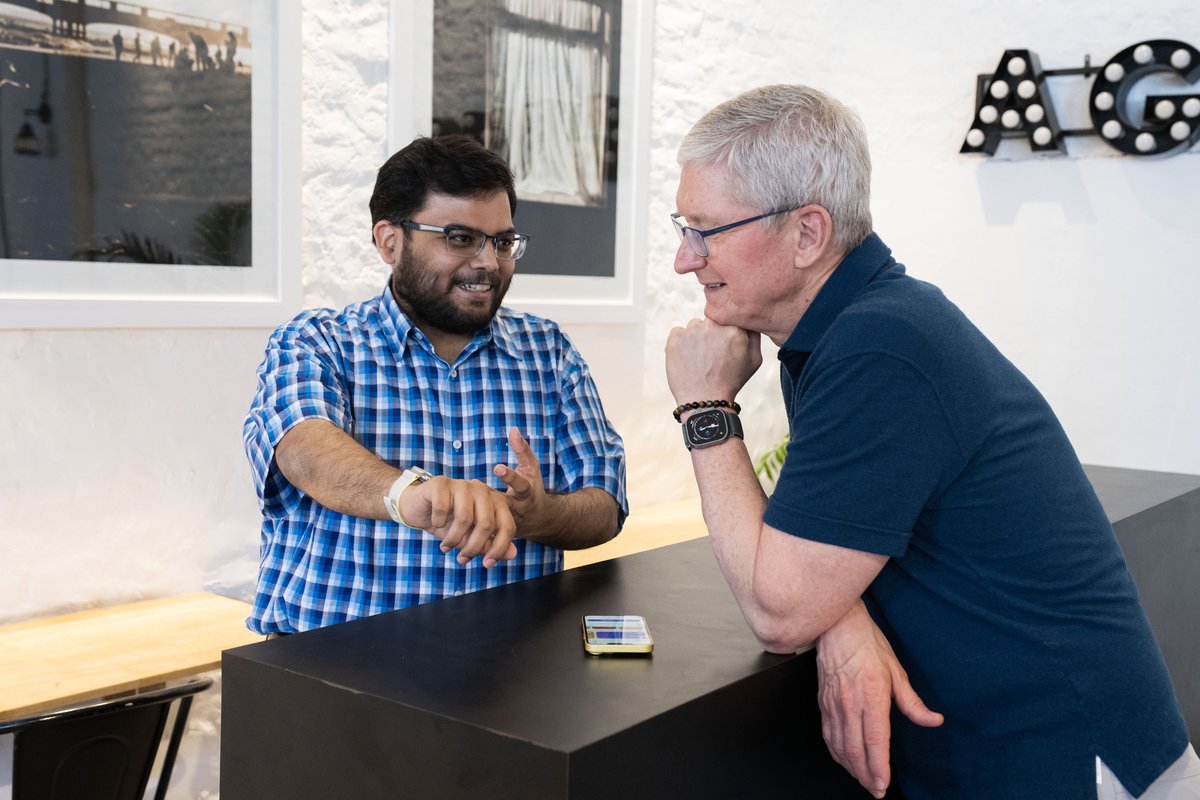 Apr 21, 2023
8.4K Likes   500 Retweets   80 Replies
"We are going to be in India for the next 1,000 years," Cook had said in 2016.
Apple watchers will know in the coming months whether it will remain a California company, or a California company with Indian characteristics.
ICYMI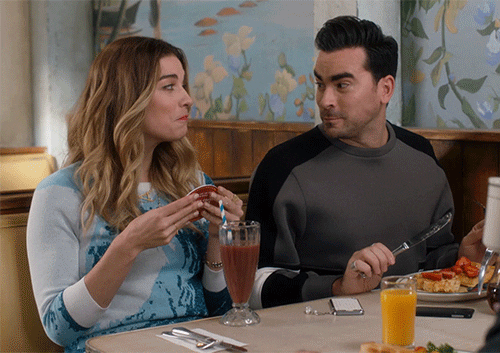 Understanding Twitter: How on earth did the bird site, used by just a quarter of Americans and a fraction of users who actually actively post, end up changing the world? Willy Staley of The New York Times Magazine draws on thermodynamics, author Thomas Pynchon, and dinner party analogy to write the best explainer on Twitter yet. As Staley observes, what made "an often unprofitable company so valuable" was the central paradox of the platform itself. We won't tell you what this paradox is, because we'd rather you find out for yourself. And maybe at the end of it all, you'll shake your fist harder at Twitter's new founder, who's breaking the platform that gave the world its biggest social movements of the last 10 years (#MeToo and #BlackLivesMatter).
Frenemies first: Imagine a collaboration between Godzilla and King Kong. That's the scale of the Reliance Jio-Google partnership, which began in 2017 with the JioPhone, a feature phone that revolutionised India with bundled, crazy-cheap data. Google—which re-engineered its products for the JioPhone—would go on to invest ~$5 billion for a 7.7% stake in Jio Platforms. The expectation was to replicate the magic mantra with the JioPhone Next 4G phone. Well, that expectation hasn't been met. The Ken details what went wrong with the project, the challenges of making a "cheap" 5G device (which Jio is bullish on), Google's handshake with Bharti Airtel, and the uneasy relationship between two kaijus who have as many conflicting interests as they do common ones.
End of an era: Once upon a time, there were battles for supremacy among computer magazines in the US. That was in the 1970s, when geeks, nerds, and enthusiasts looked to these zines for ideas and inspiration on how to tinker around with their machines. One by one, the smaller ones began to fail at the turn of the 21st century. But the biggest, such as PC World, continued to make money even after the advent of the internet. Now, the last of the behemoths are finally giving up on print. This Technologizer story by a former PC World writer takes you through the ups and downs of computer magazine history. Part eulogy, part celebration, the story closes on a wistful note: computer magazines never could figure out how to make money publishing online.
No flash in the pan: Innovation is the secret ingredient at Mexican-inspired fast food chain Taco Bell. Its specialty items include the legendary Doritos Locos Taco (a taco shell made of, yes, Doritos), and Crunchwrap Supreme (a layered quesadilla with a crispy tortilla shell). And while these stunt foods may seem like a thoughtless mish-mash, it requires the approval of a dozen "chef scientists" and 60 food innovation developers who run Taco Bell's Innovation Kitchen. That should tell you how serious they are about the menu. Did you know that the Crunchwrap Supreme, the fastest-selling item in Taco Bell history, was in the works for 13 years? Additionally, such inventions must have one thing in common: each item needs to be prepared in under a minute. The New Yorker digs deep into the making of Taco Bell stunt foods. Warning: be prepared for guilty cravings after reading this.
Big brother watching: Last year, India ranked 150th in the world on the Press Freedom Index. Since then, the Indian government has banned a BBC documentary that was critical of Prime Minister Narendra Modi, and then conducted tax raids on the British broadcaster's offices in the country. Indian news channels, though, have it far worse. Did you know that there's a government body called the Electronic Media Monitoring Centre (EMMC)? It was created in 2008 by the Congress-led central government to flag violations of the programming and advertising code but has now been turned into the ruling Bharatiya Janata Party's "media cell" to keep tabs on critical coverage in the media. This story in The Morning Context has all the details.
Faux pas: Often touted to be the ethical and cost-effective alternative to leather, vegan leather has been reduced to a buzzword. Turns out PVC or polyurethane is a critical component in vegan leather or pleather. What got pleather in everyone's good books was an aggressive marketing strategy. Additionally, while leather is often associated with luxury, vegan leather is wrinkly-looking, smells like plastic, and can't be recycled. It is a losing game to determine which is better, given how both come with their share of drawbacks. But one thing is for certain: vegan leather is far from what it's cracked up to be, as The Atlantic illustrates.
*This story was updated to correct the Tamil Nadu chief secretary's initials.