Discover more from The Signal
The Signal is a daily curated newsletter that helps you understand the latest developments in business, tech, finance, economy, and policy with sharp analysis and crisp insights thats fun to read arriving at 8AM daily in your inbox.
Over 81,000 subscribers
Apple's Aatmanirbhar ambition
Also in today's edition: Biometric banking; Covid comes for China's demographic dividend; YouTube on the FAST lane; Franchises in the running for Women's IPL
Good morning! Viral fever is killing creativity. Axios reports that the bandwagon effect among shortform video apps—which are all jostling to either become the next TikTok or surpass it—is also making content more one-tone and formulaic. While photographers are resorting to photoshoot pics and dramatic before-and-after edits, TV journalists are sharing their morning rush routines. We daresay that such unoriginality isn't new. Virtually all media-slash-contemporary culture, including films and music, is riddled with it.
If you enjoy reading us, why not give us a follow at @thesignaldotco on Twitter and Instagram.
The Market Signal*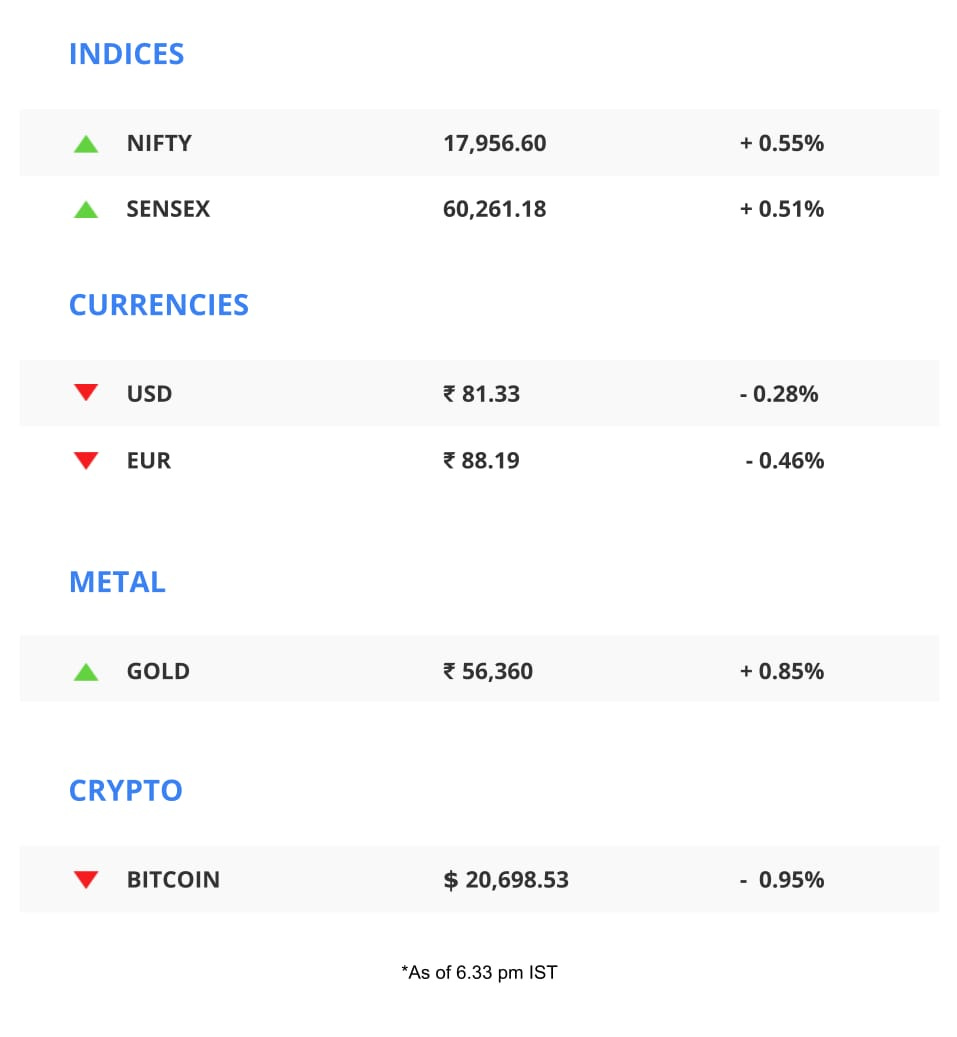 Stocks: Companies such as Morgan Stanley, Goldman Sachs, and Netflix will release their earnings this week. China will release its release Q4 GDP and 2022 GDP among other key economic data on Tuesday which could also drive global markets, as per Investing.com. 
Back home, earnings will be in focus as Reliance Industries, Hindustan Unilever, and ICICI Bank among others reveal their quarterly numbers. India will release its Wholesale Price Inflation data for December 2022 on Monday. 
Early Asia: The SGX Nifty inched upwards (+0.10%) at 7.30 am India time. The Hang Seng Index  (+0.49%) entered positive territory. Nikkei 225 (-1.05%) was swimming in the red.
TECH
Apple Goes Deeper Into Components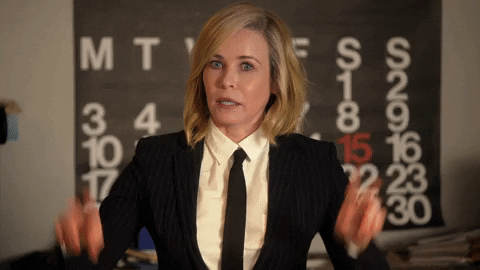 When Tim Cook became interim CEO in 2009, a key mission was to have the Cupertino-based company own and control the core technologies that go into its products. He's now making good on that promise. 
No mo dem: Just days after reporting that Apple is making its own screens, Bloomberg's Mark Gurman says it'll now make its own cellular modem, and WiFi and Bluetooth modules. It currently sources these parts from Qualcomm and Broadcom, respectively.
Apple already makes its own chips (A series for iPhone and M series for Mac) and will do more to own more of its components value chain. While there's talk of Apple diversifying outside China, the company's taking a leaf out of Indian prime minister Narendra Modi's playbook to become fully aatmanirbhar in the long run.
Aside: In 2019, Apple launched the Apple Card in partnership with Goldman Sachs. The latter's now incurring losses to just service the Card.
🎧 Apple is building its key tech components from scratch. Find out why. The Signal Daily is available on Spotify, Apple Podcasts, Amazon Music, and Google Podcasts, or wherever you listen to your podcasts.
DATA
Banks Are The Apple Of Aadhaar's Eye
In totally creepy news, India—which (in)famously doesn't have a data protection law yet—has allegedly greenlit the collection of biometric information for financial transactions exceeding ₹20 lakh ($24,600) in a financial year. Citing three sources, Reuters reports that some public and private bank accounts are already using the feature for accounts linked to Aadhaar cards.
Aap chronology samajh lijiye: In December 2022, the Unique Identification Authority of India (UIDAI), which issues Aadhaar cards, had written to the government suggesting that bank verification be done via iris scans or facial recognition in the event fingerprint verification fails.
UIDAI claims such verification wouldn't amount to storing data, but we aren't buying it. Also, India has no mechanism for deleting Aadhaar data. The deadline for mandatory linking of PAN cards and Aadhaar cards is March 31, 2023.
CHINA
Covid Up, Population Down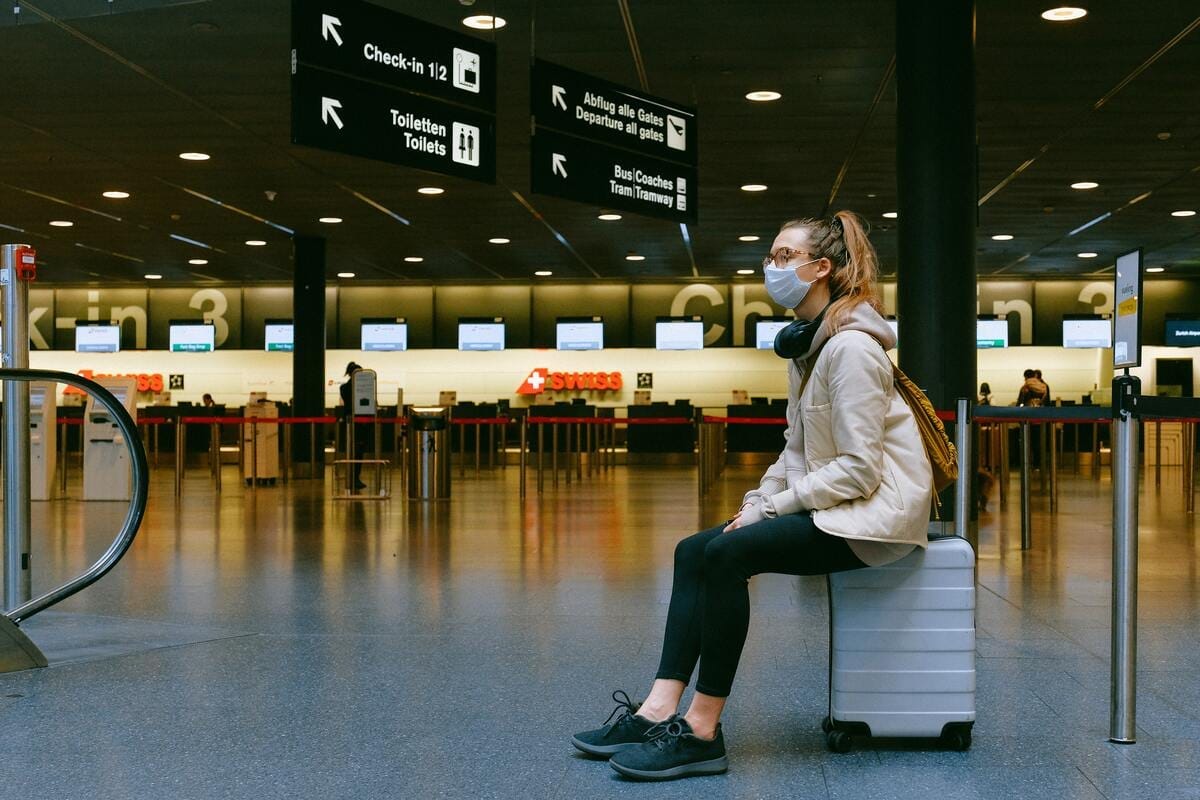 Anna Shvets/Pexels.com
For the first time, the Xi Jinping government provided official measures for the current Omicron wave sweeping across the world's most populated country. China has reported 60,000 pandemic-related deaths since December 2022.
Why this matters: As countries imposed travel curbs and cast doubts over China's official data, Beijing was forced to change its definition of "Covid-related deaths". What was once categorised as death caused by Covid-induced respiratory failure or pneumonia has been modified to include those whose existing conditions were worsened by the virus.
The Signal
Chinese tech stocks are faring better, and Beijing is loosening its vice-like grip around tech giants. But the long-term outlook isn't great.
Projections show that the outbreak won't cease anytime soon. Yet, China resumed high-speed rail services with Hong Kong just before Lunar New Year—the world's largest annual migration—which could morph into a superspreader event. Xi's poor planning extends to the fact that his own citizens don't trust Chinese vaccines.
What does this bode for the Chinese economy? The country isn't just growing at its slowest pace since the 1970s; it's also grappling with unprecedented population contractions because of Covid. Citizens are more disinclined than ever to bear kids despite government sops to increase the birth rate; and so, China will get old before it gets rich. By 2050, 37% of the population will consist of people aged 65-plus.
Tl;dr: Covid is accelerating the decline in China's labour force and, by extension, its economic heft. That's the legacy Xi will leave behind.
STREAMING
YouTube Pulls A FAST One
The video giant is betting on the next big thing in streaming: free ad-supported streaming TV or FAST, which is essentially cable TV viewed online. YouTube is reportedly in talks with entertainment companies to have them feature content on its FAST hub, expected to launch later this year.
What's the big deal?: YouTube is the most-watched video platform in the 18-44 age group—the demographic most likely to dominate FAST viewership. As such, it poses a threat to FAST platforms Tubi, Pluto TV, and Roku.
YouTube is also setting up an ad-supported video-on-demand (AVOD) hub. A FAST vertical will help boost ad revenues, which slumped 1.9% to $7.07 billion in the quarter ending September 2022.
Bite-sized Prime: Amazon is testing a cheaper Prime membership in India for ₹999 ($12.3) a year that'll include an ad-supported version of Prime Video. It already has an AVOD offering called miniTV on the Amazon shopping app.
BUSINESS OF SPORT
A Bidding War In Women's Cricket?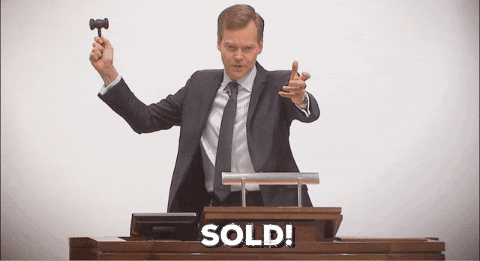 At least eight of the Indian Premier League's 10 franchises have reportedly submitted bids to own teams in the women's IPL, which will begin in March. The eight franchises are: defending champions Gujarat Titans, Mumbai Indians, Chennai Super Kings, Kolkata Knight Riders, Rajasthan Royals, Sunrisers Hyderabad, Punjab Kings, and Delhi Capitals. All 10 have purchased the tender document.
The Indian cricket board hasn't set a base price for the franchises. It has also indicated that it would not be "obliged to accept [the] highest monetary offer", and would give higher precedence to the bidders' vision of growing women's cricket in India. The net worth of each bidder should be at least ₹1,000 crore ($123 million), while consortiums or joint ventures aren't eligible.
The first three seasons of the women's IPL will have five teams and 22 matches. The league could be expanded to six teams from the fourth season. 
🎧  Eight Indian Premier League franchises are looking to snap up women's IPL teams. The Signal Daily is available on Spotify, Apple Podcasts, Amazon Music, and Google Podcasts, or wherever you listen to your podcasts.
PS: For more insight and analysis into the business of sports and gaming, please subscribe to our free weekly newsletter, The Playbook:
FYI
Tragic: A Yeti Airlines aircraft carrying 72 people crashed into a river gorge a mile away from Nepal's Pokhara International Airport. The crash killed at least 68 people.
Say what?: In a blog post, Google claimed that India's antitrust order against its Android operating system posed threats for "individual and national security".
Gone: Twitter "intentionally" suspended access to third-party clients such as Tweetbot and Twitterrific, The Information reported.
Cozy: Bengaluru-based sleep and wellness brand Wakefit raised $40 million in a Series D round led by Investcorp. Its existing investors also participated in the round.
Trouble in…: Bidenland. More classified documents were found at the US President's Wilmington residence and the Penn Biden Center for Diplomacy and Global Engagement.
Downsizing: Sri Lanka is reportedly planning to slash the size of its army by a third to 135,000 by 2024 amid the country's worst financial crisis.
Trimming down: Apple CEO Tim Cook will take a 40% pay cut in 2023, a measure he himself recommended to the company's compensation committee.
THE DAILY DIGIT
~1.7 million
The number of vinyl albums Taylor Swift sold in the US in 2022 across her catalogue, more than Harry Styles and The Beatles combined. Swift's Midnights was also the top-selling vinyl album of 2022. (Billboard)
FWIW
Cutting corners: New York City's (NYC's) famed $1 pizza slice may be a thing of the past, no thanks to inflation. According to eight-year anecdotal data from NYC resident Liam Quigley, the average cost for a plain cheese slice is now $3. A pepperoni slice can set one back by $4.58. Prices of flour and cheese have been mounting even as pizza makers cut down on other critical ingredients such as marinara sauce. All that said, pricier pizzas aren't always better pizzas. 
Who owns the three stripes?: Not Adidas, according to a New York jury. The sportswear giant had slapped a court case against luxury band Thom Browne for incorporating four horizontal stripes, a design Adidas claimed as strikingly similar to its three-stripe logo. Adidas has repeatedly taken brands to court over its design and entered 200 settlement agreements since 2008. Forever 21 once called the German company a trademark "bully" in its complaint against Adidas. We concur. 
Go slow: There's no winning this. Amsterdam, once the bicycle capital of the world, is gaining notoriety for accidents caused by electric bikes. The e-bikes are violating the suggested speed limit and, in turn, causing bike-related accidents. Officials are now putting in a request for a ban on speed-boosting these bikes, limiting maximum speed on roads, and removing e-bikes from cycling lanes altogether. In related news, Paris wants to do away with e-scooters.