Discover more from The Signal
The Signal is a daily curated newsletter that helps you understand the latest developments in business, tech, finance, economy, and policy with sharp analysis and crisp insights thats fun to read arriving at 8AM daily in your inbox.
Over 81,000 subscribers
Apple loses fans
Also in today's edition: Vi upsets Jio, WhatsApp and Uber join hands, Crypto may not be banned, WTA Cares
Good morning! Disney is growing up. Nah, it still won't be making R-rated films. But it appointed its first woman chair, Susan Arnold, in its 98-year history. That's a long time to go without finding a woman capable enough to take a strong leadership role.
Btw, our podcast has been going strong for over two months now. Tune in on your daily jog, drive to the office, or even as you WFH-ers have breakfast in bed. We promise it'll be music to your ears.
The Market Signal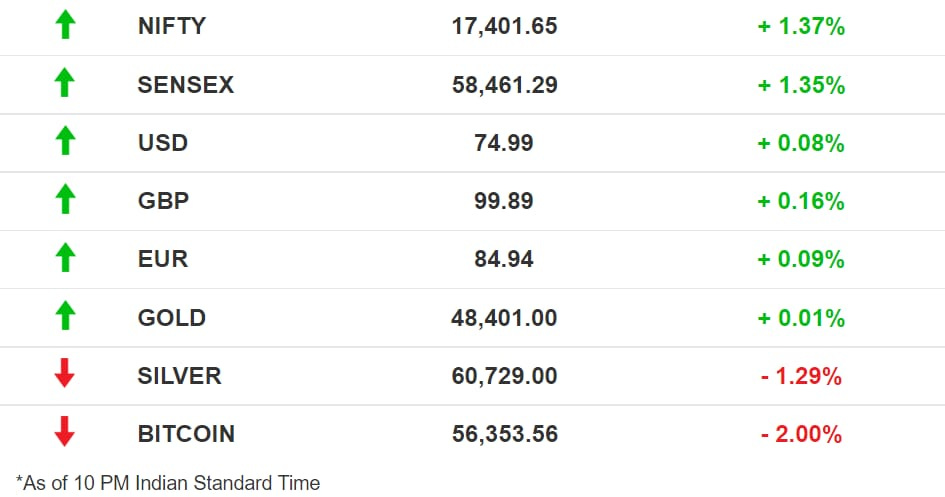 Stocks: Ducking global fears over the Omicron variant, Indian benchmarks registered their second straight close in the green. The mood was buoyant across the market as the broader field followed the lead of the benchmark indices. All NSE sectoral indices closed in the green, with IT (2.06%) and Metal (1.56%) as the biggest gainers.
WhatsApp Inches Towards Super App Dream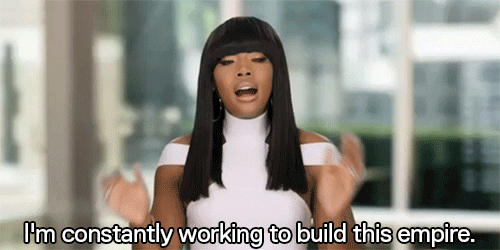 Nineteen months after its super app ambitions first came to light, WhatsApp might be heading there. And, it is in a hurry. It now wants its users to not just chat, but also transact. Cue use cases.
Coming together: Last week, it secured a regulatory nod to double its user base for payments in India to 40 million. Then came the rollouts. First, it integrated with JioMart for in-app grocery shopping. Then, Upstox rolled out an IPO application service via the messaging app. And now, Uber will allow users to hail a ride via WhatsApp, hitting the road first in Lucknow.
Money, please: Going beyond just conversations and peer-to-peer transactions, WhatApp is banking on convenience. It is already aggregating merchants (or businesses), enabling them to catalogue their products, and even introduced a 'carts' feature which it likened to a store counter. The messaging platform will also launch a directory that will help its users find local businesses like it did in Brazil.
Competition not fair
A week after Vodafone Idea (Vi) hiked prepaid tariffs, Reliance Jio has complained to the Telecom Regulatory Authority of India (Trai) alleging porting restrictions in Vi's entry-level plan. Similarly, Visa has griped to the US government that it's business is hurting because the India is 'unfairly' promoting its own RuPay.
It hurts: In its plea, Jio has accused Vi of making porting out a laborious exercise. Under the current structure, a customer must cough up ₹179 to avail the mandatory SMS service, if one wants to port from the existing network.
Fair game? This isn't the first time Jio has raised a hue and cry. Previously, it had levelled allegations against Vi and Airtel over 'unethical' customer poaching which was later trashed by telcos. Payments company Mastercard too had protested the use of 'nationalism' to promote Rupay in 2018. Some are thin-skinned about competition, it seems.
Winter Is Coming For Apple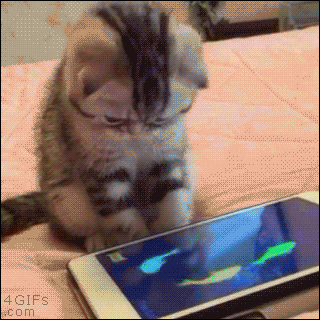 After cutting its production goal by 10 million units from the initially targeted 90 million units, Apple is telling component suppliers that demand for its latest, iPhone 13, models is weakening.
Supply hit, then demand: The company reduced its initial target due to supply constraints and hoped to make up for it once things eased next year. Long wait times and a modest upgrade from the previous iPhone has made customers turn to other options or wait till next year to upgrade to a newer edition. Inflation, and worries over the Covid-19 variants are also making shoppers wary.
Silver lining: However, Apple is still on track for a record holiday season, with a sales increase of 6%. Emerging markets are also giving it hope; it doubled its share in India and overtook Vivo as the largest smartphone brand in China.
The Signal
The iPhone changed Apple's fortunes and it accounted for nearly half of its $365.8 billion revenue last year. Lower phone sales hit the company hard, and weakening demand could push sales to slow down again.
The newest iPhone 13 also faces stiff competition from the Google Pixel 6 series, which too is struggling with supply shortages, long wait times and emerging competition from a slew of devices from Samsung and other Chinese rivals. With Apple having only a marginal upgrade to offer in the latest series, alternatives such as foldable phones and those with Google's own chip look more attractive. Apple will be under pressure to deliver a distinctly new device when it showcases its next iPhone series. It may even have to expand product categories (AR/VR headset, car) to keep revenue growing. Until then emerging markets and services will hopefully keep the cash flowing.
Kerala's Hidden Death Toll
Many suspected that the death toll during the Covid-19 pandemic may have been worse than reported, and they weren't wrong. Kerala, which bragged about its efficient public healthcare system and pandemic management for low Covid-19 death rates, has added death backlogs since October 22 this year to its overall tally.
Alarming numbers: In the last 41 days, the state reported 11,177 deaths as a backlog, taking the toll to 40,535. That's almost 27% of total reported Covid-19 deaths in Kerala. The government was forced to review applications for compensation after the Supreme Court directed fresh guidelines. The numbers will shoot up further after reviewing 17,000 pending cases. The state is now second-highest in terms of Covid-19 fatalities after Maharashtra.
Trust issues: Although Kerala had better testing and surveillance facilities, this backlog shows the lack of transparency and credibility in reporting its numbers.
ByteDance's Money Minute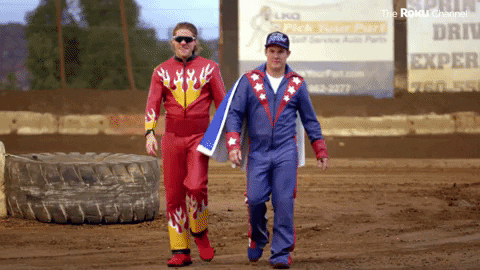 Douyin — the Chinese TikTok — wants users to pay. It is testing a feature where users could pay 1 yuan (₹12) for professionally-produced, minute-long videos. Remember Quibi?
Say what? For starters, Douyin offers a lot more than TikTok. The platform also hosts snappy episodic dramas. Douyin rivals, Kuaishou and Tencent Video, are trailblazers in popularising such content. Kuaishou's creators alone reportedly earned upwards of 1 billion yuan, thanks to pay-per-episode and pay-per-show models.
Like for Like: Three weeks ago, Instagram incentivised creators to post Reels. TikTok decided to jump on the bandwagon. It launched Creator Next, a monetisation suite where creators can receive tips, video gifts, and more.
Novel dovetail: If you thought TikTok was China's most valuable cultural currency, think again. That accolade goes to the web novel. So popular are they that ByteDance, Tencent, and Xiaomi all have fingers in the web novel pie. Millions of readers typically pay per chapter.
What does this have to do with paid short dramas? Well, an overwhelming number are based on Chinese web novels. Douyin's monetisation move could segue with Tomato Novel, ByteDance's web novel platform.
What Else Made The Signal?
Omicron scare: As the US reported its first case of Omicron, President Joe Biden tightened international travel rules to contain the virus. India confirmed two cases of the variant in Karnataka. Germany lays down new national Covid-19 rules, including restrictions for unvaccinated individuals. The Moderna booster shot for the Omicron variant could be available by March 2022.
Ups and Downs: The Cryptocurrency and Regulation of Official Digital Currency Bill 2021 suggests that private cryptocurrencies will be now regulated in India, not banned.
Debut trading: Grab got listed on Nasdaq via SPAC in a deal worth $40 billion. This is the biggest Wall Street debut by a Southeast Asian company.
Finding a ride: Ola wants to be a super app too. You know, apart from helping you find a cab, it wants to sell you personal finance and insurance. Because why not.
Reversal policy: Meta has reversed its policy banning searches for Kyle Rittenhouse on Facebook and Instagram following his acquittal last month.
Back with a Boeing? Jet Airways may place an order worth $12 billion with Boeing Co and Airbus SE for at least 100 narrow-body aircraft.
Hot wheels: Tesla launched a children's quad bike called "Cyberquad for Kids". Orders, however, won't ship in time for the holidays.
Rolling it in: Video platform Rumble will go public following its merger with blank-check firm CF Acquisition Corp VI.
FWIW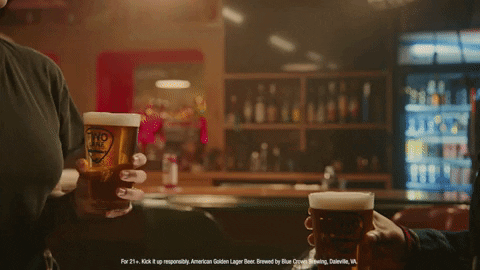 WTA-1 China-0: The Women's Tennis Association (WTA) suspended all tournaments in China in 2022 following concerns over the safety of two-time Grand Slam doubles champion Peng Shuai. The boycott may cost WTA millions but will serve as a strong statement to China over its human rights record.
Care for a pint? Talk about a Christmas-inspired tipple. Dubbed 'Ora Jolabjor', this beer is made from green peas and marinated red cabbage, which is also Iceland's traditional Christmas dinner. It is unironically finding takers.
Elon does it again: Elon Musk is shitposting again. Right after the Tesla CEO made an apparent joke about whistleblowers, he made a dig at Twitter honchos — Parag Agrawal and Jack Dorsey — with a Stalin meme.
Want to advertise with us? We'd love to hear from you.
Write to us here for feedback on The Signal.