Discover more from The Signal
The Signal is a daily curated newsletter that helps you understand the latest developments in business, tech, finance, economy, and policy with sharp analysis and crisp insights thats fun to read arriving at 8AM daily in your inbox.
Over 81,000 subscribers
Watt a pity
Also in today's edition: Gen-Z is done with influencers; Slowdown for India's economy; AirPods as hearing aids; The Barbie effect
Good morning! Authors on TikTok have had a good thing going with #BookTok, a viral hashtag that has readers in a chokehold. TikTok's book-loving community made a few books viral through #BookTok. Colleen Hoover's is an example of the viral hashtag's impact—so far, she's sold over 24 million copies. Now, the short-form video company wants to throw its hat in the publishing ring with 8th Note Press. It wants to create an ecosystem where people can find, buy, read, review, and discuss books. Authors are worried TikTok parent ByteDance may promote names from its rolodex, leaving the rest in the cold. Talk about peak villainy.
Would you book a ticket for Barbie? The Signal is now on Telegram! We've launched a group — The Signal Forum — where we share what we're reading and listening through the day. Join us to be a part of the conversation!
Today's edition also features pieces by Dinesh Narayanan, Soumya Gupta, Srijonee Bhattacharjee, and Julie Koshy Sam.
If you enjoy reading us, why not give us a follow at @thesignaldotco on Twitter and Instagram.
The Market Signal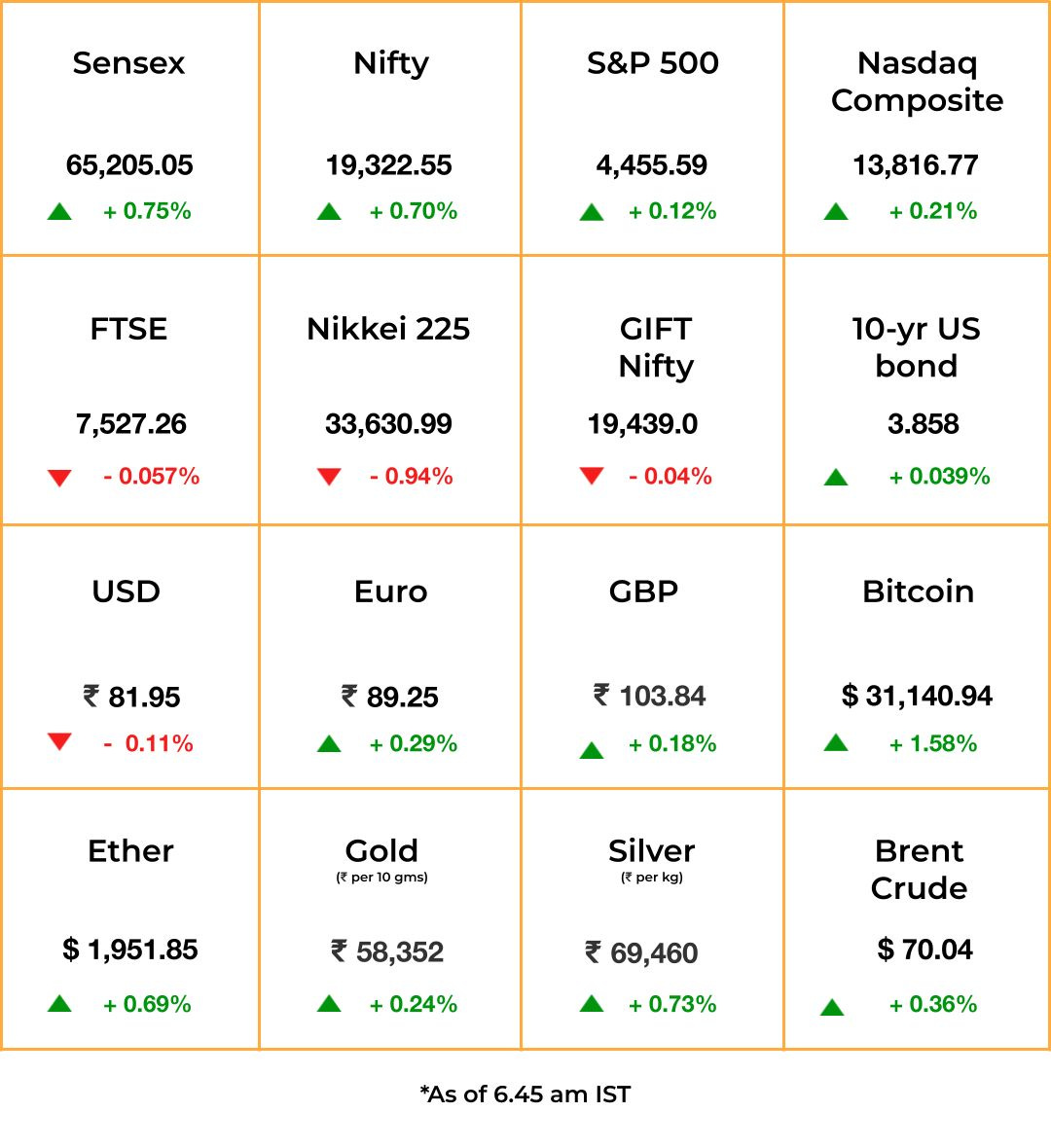 Stocks & economy: Indian indices may open a tad higher, following Monday's gains. However, the rise may be tepid; some correction is due before it takes flight again. Share indices in the US also lost steam.
Manufacturing data in the US showed that the economy was cooling and analysts are now beginning to worry that the gains in shares could no longer be justified by the realities of the economy. In fact, top asset managers warned of the risks of chasing the equity rally in the second half of 2023.
US bond markets seem to still anticipate a recession.
Tensions between the US and China continued to brew as the latter restricted the export of two metals the US uses in the production of semiconductors.
Oil prices rose as traders analysed Saudi Arabia and Russia's supply cuts.
CONSUMPTION
Dropping the Shopping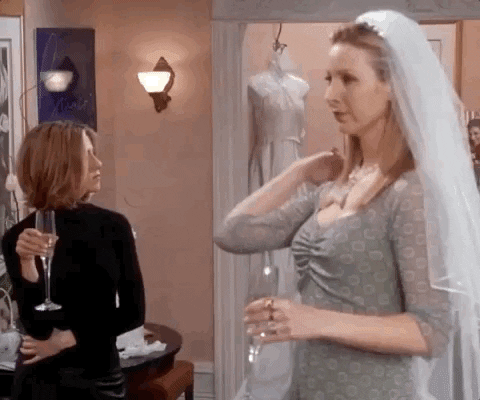 You can't sway the kids easily. A study by research firm Yuvaa found that half of India's Gen-Z consumers are more likely to buy something recommended by a friend than something endorsed by a celebrity or an influencer. Most worry about price and like to buy thrifted or second-hand goods.
Catch-up: Brands are switching strategies to keep up. Fashion marketplaces dedicated to younger shoppers are curating limited-edition and 'statement' pieces to appeal to Gen-Z shoppers who want something 'exclusive', even if second-hand. Food and drink brands in the US are making new products that appeal to more health-conscious Gen-Z customers, who are spoilt for choice.
Unseasonal sale: Meanwhile, retailers are struggling to get Indians shopping. Most launched their end-of-season sales two weeks early, hoping to make up for a weak April and May. But persistent inflation, an economic slowdown, and crazy rains have kept shoppers away.
ECONOMY
Take It Easy, India
The Indian economy is not yet out of the woods, but an expert is already calling for a slowdown. Jahangir Aziz, head of emerging market economics at JP Morgan, told The Economic Times that growth will slow in the second half of the year, and that it is quite necessary.
Sounds like: Aziz echoes the US Federal Reserve when he argues that inflation is too sticky and it won't come down unless growth slows.
But, but: India never fully regained activity to pre-pandemic levels. In fact, workers have given up looking for jobs because they can't find any. And as the story above shows, there are no takers even for big retail sales. Instead of disposable income, consumers seem to be borrowing more to buy stuff.
Meanwhile, the manufacturing purchasing managers' index, a key indicator of month-ahead factory activity, eased in June.
ELECTRIC VEHICLES
Battery Drain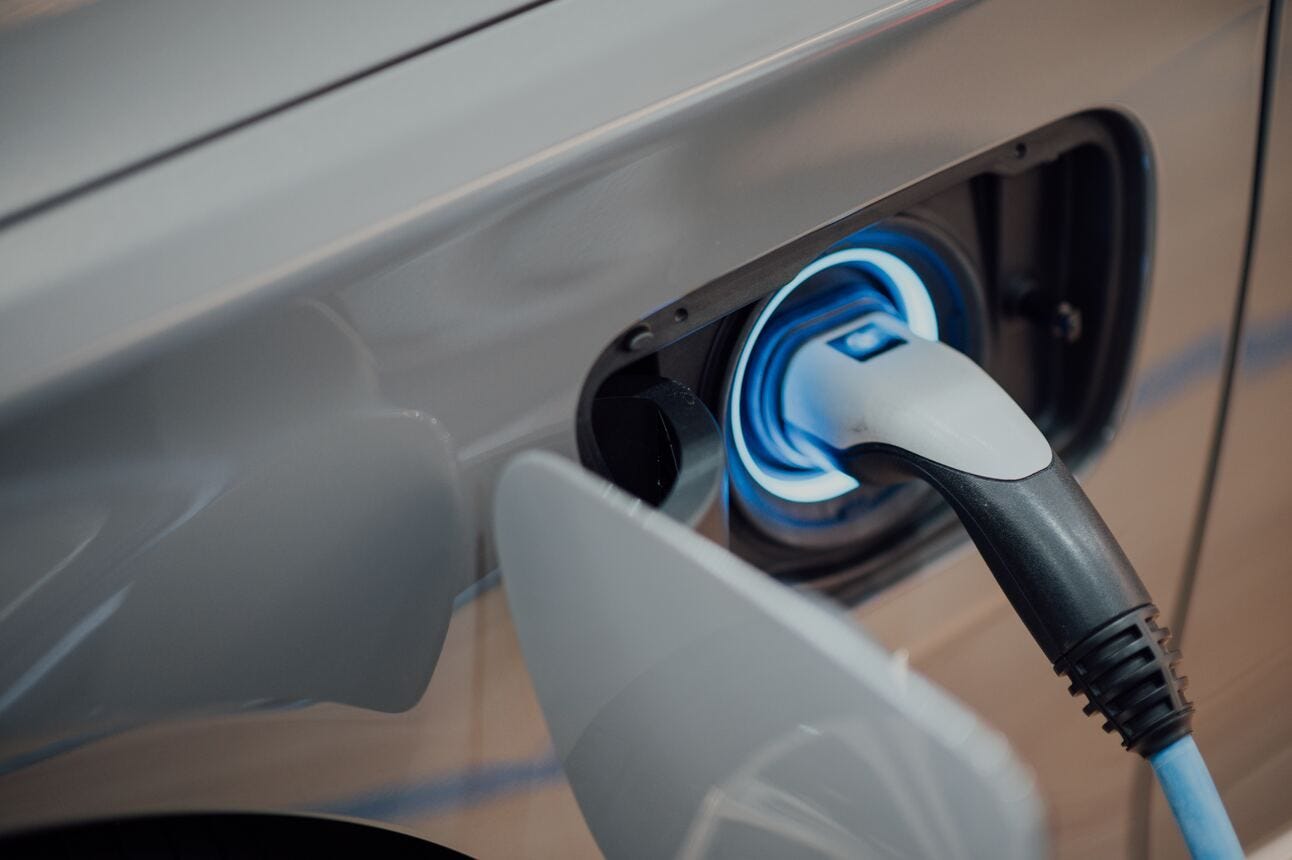 Photo by CHUTTERSNAP on Unsplash
The year is 2030. India has met its fleet electrification goals of 80% for two-and three-wheelers and 30% for private cars…
…so the government would hope. "Hope" being the operative word, because in the present day, one in every five EV chargers in India is "down", according to an analysis by The Ken. Never mind the 155% year-on-year growth in EV sales; the charging network—that of state-run Bharat Petroleum Corporation Ltd (BPCL) in particular—has issues ranging from untrained attendants to inadequate grid capacity.
Details: Around 60% of BPCL's 600 chargers weren't working, compared to 16% in the 966-strong Tata Power EZ Charge network.
BPCL has 20,000-plus petrol pumps nationwide that it can use to build a vast charging ecosystem. But it reportedly hasn't shared standard operating procedures with dealers, who switch off chargers to avoid the unfamiliar technology in the first place.
The Signal
There was a time BPCL set the standard for state-run enterprises, with an aggressive tech-first approach that extended to its Pure For Sure campaign. Conversely, its EV ecosystem play leaves much to be desired.
But India has macro issues too. Electricity is a state subject, meaning that charging point operators must not only master the complexities of a technology that threatens their bread and butter (conventional fuel), but contend with local distribution companies, dedicated transformers, etc.
There's a reason Tesla's setting standards in the US. Until we get even halfway there, an EV road trip—leave alone India's 2030 goal—could remain a pipe dream.
TECH
Hear Ye, Hear Ye
Last year, Bloomberg's Mark Gurman outlined Apple's ambitious health tech plans for the AirPods Pro. In essence, CEO Tim Cook is turning his company into (among other things) an intelligent health guardian, one that'll capitalise on its wildly-successful wearables ecosystem to track everything, from sleep to atrial fibrillation.
Gurman now reports that Apple may position its wireless Bluetooth earbuds as hearing aids too. Engineers are also working on adding sensors to the AirPods Pro to detect body temperature through the ear canal. This reading is reportedly more accurate than wrist temperature data collected by the Apple Watch.
Apple's potential disruption of the $10 billion-a-year hearing aid market may unsettle developers that offer hearing aid tests on the App Store; it's already pissed off health tech companies for alleged cannibalisation of their intellectual property.
Aside: Apple is making "drastic" production cuts for its Vision Pro headset due to manufacturing hurdles.
ENTERTAINMENT
Mattel Plays Catch-Up With Barbie
Making movies based on popular toys isn't exactly revolutionary. LEGO, Transformers, and GI Joe are some examples. Now, 78-year-old Mattel also wants to transition from being a toy company to an IP factory, years after rivals such as Hasbro created multibillion-dollar movie franchises.
A lot's riding on the upcoming Barbie, starring Margot Robbie, based on Mattel's eponymous fashion dolls. Launched in 1959, Barbie dolls now make $1.5 billion annually for Mattel. The $100 million movie's success could determine the future of at least 45 projects lined up by Mattel Films, covering IPs such as Barney, HeMan, Hot Wheels, and, possibly, UNO, reports The New Yorker. In related news, Vietnam has banned Barbie.
Meanwhile: Netflix is revamping its advertising strategy with increasingly targeted and tailor-made formats, reports Financial Times. This could include episodic campaigns: a series of sequential ads. The streaming giant now reportedly makes more money per user via its advertising plans than the standard tier.
🎧 Stop chugging on that diet soda. Also in today's edition: American toy manufacturing company Mattel is finally catching up with Barbie today. Listen to The Signal Daily on Spotify, Apple Podcasts, Amazon Music, Google Podcasts, or wherever you get your podcasts.
FYI
New horizons: Flipkart has applied for a non-banking financial company licence and ventured into personal loans, reports The Arc. It's part of a long-term strategy to "create a marketplace of personal loan products".
In the bag: Study abroad company Leverage Edu raised $40 million in a Series C round led by language testing conglomerate ETS and existing investors DSG Consumer Partners, Blume Ventures, and Kaizenvest PE. SaaS firm KaarTech raised $30 million from investment firm A91 Partners.
Breather: Pakistan's benchmark KSE-100 Index witnessed its biggest gain in 15 years after the country clinched a crucial $3 billion deal from the International Monetary Fund.
More trouble: Australian company Facilitate Corp is suing Elon Musk's Twitter for $665,000 over alleged non-payment of dues.
Hello Bharat: Jio Platforms launched a ₹999 ($12) 4G-enabled feature phone "Jio Bharat" which allows users to access key digital services such as payments and video streaming.
Nearly there: Threads, Meta's much anticipated Twitter clone, is expected to launch on Thursday, July 6. The app was also spotted in Google Play Store in certain European countries.
Another one: IDFC (Infrastructure Development Finance Company) announced its merger with IDFC First Bank. The Reserve Bank of India and markets regulator Sebi are yet to give their nod on the approval.
THE DAILY DIGIT
₹3,300 crore
That's ~$403 million. The amount that Jio potentially lost during the 2023 Indian Premier League. In contrast, Disney Star parted with ₹2,000 crore ($244 million), per Kotak Securities. (Financial Times)
FWIW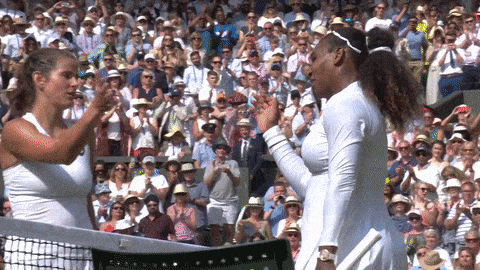 Strawberries and cream, grass and whites: ...one of these Wimbledon staples may go away for good. Since 1877, players have had to sport all-white attire at Wimbledon. Now, the storied tennis tournament is relaxing the rule. For the first time ever, female athletes will be able to wear dark-coloured undershorts, which will be a reprieve when they're on their period. Previously, Heather Watson had gone on record about having to use the pill while participating in the tournament. -_- To quote Lizzo, this was about damn time.
No cameras, please: Face-scanning technology is getting a thumbs down in the US. About 100 artists are up in arms against concert venues that use face recognition. Artists such as Rage Against the Machine and Boots Riley too are boycotting such venues over privacy concerns. Organised by the digital rights advocacy group Fight for the Future, the campaign gained prominence after it was revealed that Madison Square Garden used the tech to blacklist lawyers who sued the venue. India, which has no data privacy bill yet, says hi.
In today's edition…: …of the most Florida thing ever, state governor Ron DeSantis signed a bill okaying the use of radioactive waste material phosphogypsum to build roads. This could affect water quality and put construction crews at higher risk of cancer. Thankfully, Florida's Department of Transportation (DOT) will conduct a study on the effects of using phosphogypsum on public roads. DeSantis' move would make a great headline in The Onion, jussayin'.