Discover more from The Signal
The Signal is a daily curated newsletter that helps you understand the latest developments in business, tech, finance, economy, and policy with sharp analysis and crisp insights thats fun to read arriving at 8AM daily in your inbox.
Over 81,000 subscribers
Apple plays Meta tag
Also in today's edition: Machines hedge against humans; Premium cars go full throttle in rural India; Retired life isn't roses; Bumble catches the platonic buzz
Good morning! It's been over two weeks since we told you about Chelsea Football Club's new American overlords, following sanctions against longtime owner Roman Abramovich. The British government and the Premier League board have officially approved the deal. The Blues are now Red, White, and Blue, but don't remind the English fans lest you rub salt on their collective chagrin. 
The Market Signal*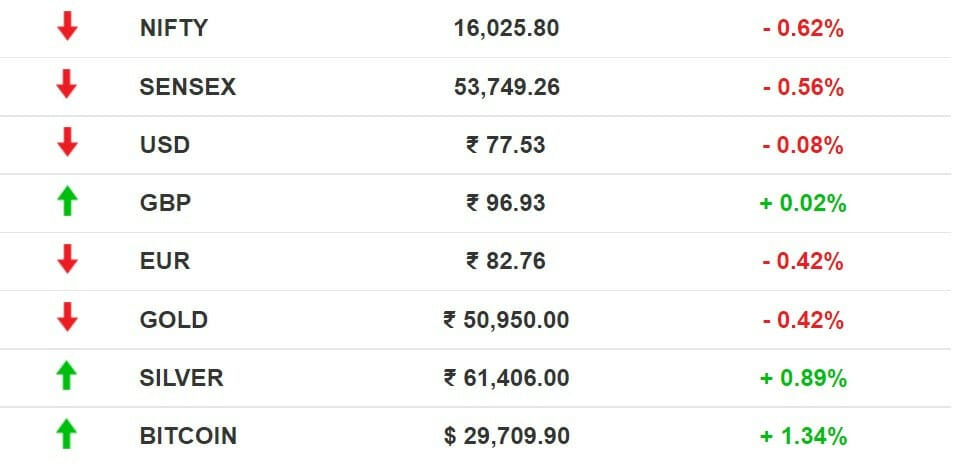 Stocks: Benchmark indices settled in the red for the third state session. Shares of sugar companies fell up to 9% after the government imposed restrictions on sugar exports from June 1. IndiGo's Q4 net loss ballooned to ₹1,681 crore. Investors will now eye the US Fed Reserve's monetary policy meeting due on Wednesday. It has vowed to fight inflation. 
Early Asia: The SGX Nifty and Hang Seng were in the red at 7.30 am India time. The Nikkei 225 had risen by 0.10%.
FINANCE
Machines Hedge Bets Against Humans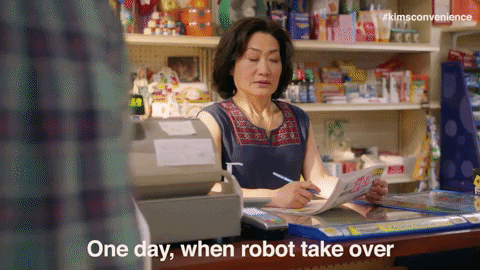 Algorithm-driven hedge funds are benefiting as markets struggle with inflation and the domino effect of the Russia-Ukraine war.  So much so that these quant funds—which use mathematical models to predict market movements—are reaping their biggest rewards since the 2008 financial crisis.
Explain: Funds that use quantitative models to trade in financial markets gained 15.1% in the first four months of 2022. Much of this had to do with sell-offs in government bond markets this year. BH-DG Systematic, Leda Braga's Systematica Investments, and Aspect Capital were among the biggest winners.
The losers: Traditional fund managers such as Tiger Global and Melvin Capital were the worst hit. Tiger lost about $17 billion during this year's tech stock sell-off. SoftBank also recorded a loss of $5.2 billion from its internal hedge fund arm, SB Northstar. 
AUTO
Hinterland Says Yes To Premium Vehicles
Premium hatchbacks and SUVs are making their way to India's hinterland. 
Nearly 44% of Maruti's sales came from rural markets in 2021-22, compared to 41% last year. Likewise, Tata Motors' share spiked to over 38% from 34%. Business Standard reported it has decided to launch a 100 mobile showrooms to boost further sales. Rural markets accounted for 47% of M&M's passenger vehicle sales.
Root causes: Rural India's preference is tilting towards premium models such as Brezza, Ertiga, Nexon, Bolero and Scorpio. Repeated price hikes coupled with the global chip shortage has skewed the hinterland away from hatchbacks. Good monsoons and increased agricultural yields have increased rural incomes. Prudent purchases during the pandemic is another rationale. 
Contrast in trend: Conversely, two-wheeler sales are moving in the opposite direction. New regulations in third-party insurance and emission norms are largely to blame.   
🎧 Premium hatchbacks and SUVs are a hot favourite in rural India. What's driving this trend? Hop on!
METAVERSE 
Apple's Oculus Killer Is Round The Corner
Earlier this month, news surfaced about cutbacks in Meta's Reality Labs, the division tasked with all things metaverse. Mark Zuckerberg will be on tenterhooks now if he wasn't already, because Apple could beat him at his own game.
How? Apple previewed its mixed reality headset last week. This, coupled with the speedy development of rOS or its mixed reality operating system, means that Apple may unveil its answer to Meta's Oculus Quest 2 as early as late 2022. A release in 2023 is underway.
The Signal 
Apple holds several aces over Meta. While the latter resorted to TikTok clones to fund the metaverse project, Tim Cook patiently laid the foundations for a mixed reality empire. Bloomberg columnist Trung Phan notes that while Quest 2 commands 80% of the VR headset market, Apple will snap at its heels due to its dominion over wearables and custom chips. As we wrote last year, hardware isn't Meta's strong suit.
Bringing hardware and design capabilities together is Apple's ecosystem, which already has mixed-reality features on the iPhone. Cook also acquired five AR companies since 2015, displaying intent to crack everything from hand gestures to holographics and mixed reality content.
Cost is a hitch, however. Apple's headset may retail at $2,000– nearly 10x more than Quest 2's 128GB version. There's competition in the form of Sony, Google, and Microsoft's mixed reality projects too. India and Vietnam could be the answer here; both are contenders to become Apple's new (and cheap) manufacturing hubs as it decouples from China.
🎧 Bumble may launch a feature where users can connect with networking groups based on mutual interests. Would you swipe right?
ECONOMY
No Country For Old Citizens
The triple threat of inflation, surging fuel prices, and diminishing interests on investments is making life harder than ever for senior Indians.
Details: Retirees—already contending with state pensions ranging from just ₹200-₹2,000—are dipping into meagre savings and cutting back on bare necessities such as buying fruit and travelling to meet relatives. It doesn't help that the Indian Railways withdrew concessions for seniors.
Those better off aren't immune either. Not only are interests on long-term investments shrinking, but returns-friendly instruments (mutual funds etc.) are underperforming their benchmarks. Senior Americans are also grappling with this sombre situation.
Abandonment surges: India's already-strained aged care homes are cutting back on care and provisions. A Delhi-based charity claims that the rate of abandoned elderly people has tripled from last year.
TECH
Bumble Swipes Right On Social Networking
Dating app Bumble wants to focus on platonic friendships. How? It will put the social in networking with its latest feature that is still in test mode. 
Cliques: Think of it as something between Bizz and BFF. Going beyond its TG, the test feature currently focuses on interests (and buzzwords) such as mental health, self-care, body positivity break-ups, pet parents, and even working mums. Users can connect with groups based on their interests, and create or respond to posts. 
Postscript: Bumble BFF was introduced after the company learnt it was used as a platform to make friends. BFF took off. More so because its TG naturally spends a lot of time online and prefers slow dating (yes, that's a term). 
Bonus: We aren't making this up. The first crypto dating show is here. 
FYI
Chain reaction: Venture capital firm Andreesen Horowitz announced a $4.5 billion fund (its fourth) for crypto investments. And WeWork founder Adam Neumann is back, raising $70 million from a16z and others for his crypto-based venture, Flowcarbon.
In the bag: Live streaming commerce platform Firework closed a Softbank-led $150 million round. D2C food brand Country Delight raised $108 million.
Brick and mortar push: Amazon opened its first physical fashion store called Amazon Style in Glendale, California, featuring brands such as Levi's and Steve Madden.
Fundraiser: Sri Lanka has appointed prime minister Ranil Wickremesinghe as its finance minister to lead and fast-track bailout talks at the International Monetary Fund.
Red Signal: The Reserve Bank of India cancelled the registration of five non-banking financial companies for alleged irregularities in digital lending practices.
Add to coffers: The government of India will divest its 29.5% stake in Hindustan Zinc Ltd. The sale could bring ₹38,000 crore to the exchequer. 
Deal? Mittal family may buy Singtel's stake in Bharti Airtel for $1billion to $2billion.
Hej, Bengaluru!: IKEA is all set to open its first flagship store in Bengaluru next month.
FWIW
Shut up, David Brent: How did Ricky Gervais go from creating something as wholesome as The Office to becoming the bane of standup comedy? While we try and figure it out, LGBTQ organisations are criticising Gervais for his latest Netflix special, deeming it transphobic, homophobic, and dehumanising. Surely men can go beyond genital jokes now?
Tone-deaf: Not the Onion. Walmart released its latest ice-cream flavour, Juneteenth, to commemorate a holiday that's observed to celebrate the end of slavery. Walmart is now being accused of cultural appropriation and cashing in on the event. The retail giant later apologised for its blunder, as it should have.
Giver extraordinaire: Even as Amazon workers struggle to unionise and demand basic benefits, MacKenzie Scott is putting her money where her mouth is. Jeff Bezos' ex-wife—who was trolled by naysayers for receiving $38 billion in alimony—has given $122 million to a youth-focused nonprofit. It's her latest donation atop the $12 billion she's already given to various groups. Maybe the haters will shut up now?
Want to advertise with us? We'd love to hear from you.
Write to us here for feedback on The Signal.