Discover more from The Signal
The Signal is a daily curated newsletter that helps you understand the latest developments in business, tech, finance, economy, and policy with sharp analysis and crisp insights thats fun to read arriving at 8AM daily in your inbox.
Over 81,000 subscribers
The BCCI's crucial first step towards equal pay
Centrally-contracted India cricketers will now earn the same match fees regardless of gender. A lot more needs to be done, though.
Good evening!
I hope you had a great Diwali! I mean, I'm pretty sure you did, thanks to Virat Kohli. How many times have you watched the highlights of the India-Pakistan match so far? In fact, it would be pretty interesting if Disney+ Hotstar reveals the viewership figures of their highlights package.
Meanwhile, the Board of Control for Cricket in India (BCCI) made sure that Diwali was extra special for the Indian women's team, too.
♂️♀️💵 One small step for Indian women's cricket…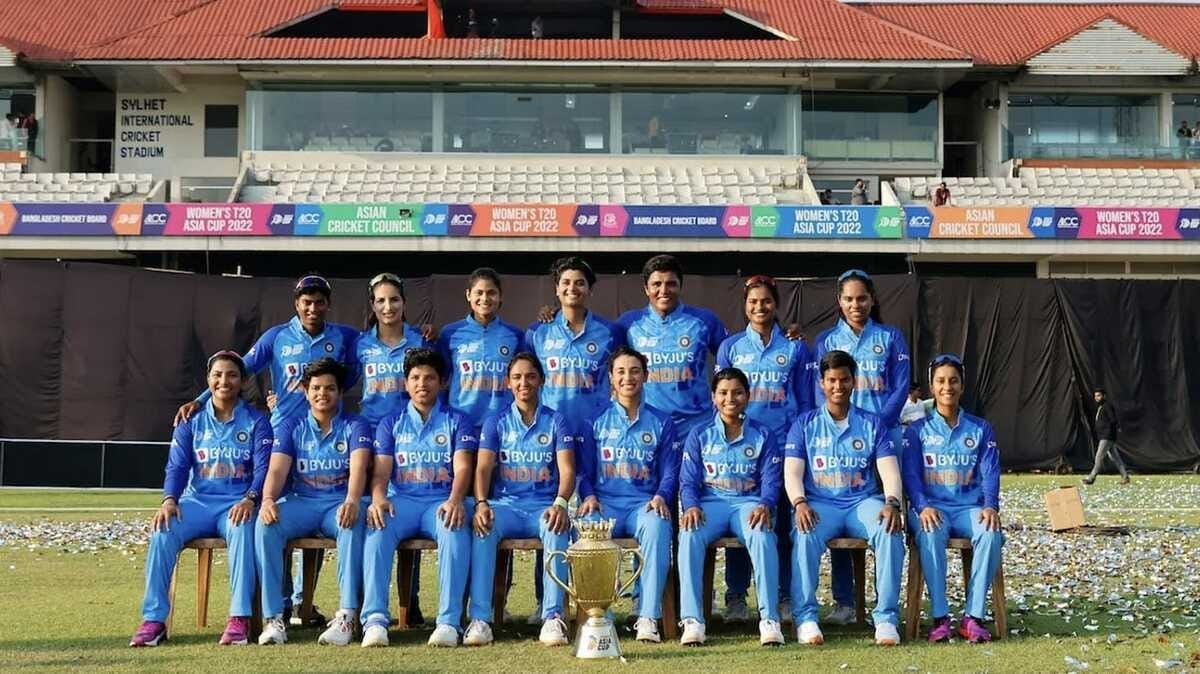 Minutes before the Indian men's cricket team took to the field to play its second match of the T20 World Cup on Thursday, BCCI secretary Jay Shah put out the following tweet:
Jay Shah

@JayShah
I'm pleased to announce @BCCI's first step towards tackling discrimination. We are implementing pay equity policy for our contracted @BCCIWomen cricketers. The match fee for both Men and Women Cricketers will be same as we move into a new era of gender equality in 🇮🇳 Cricket.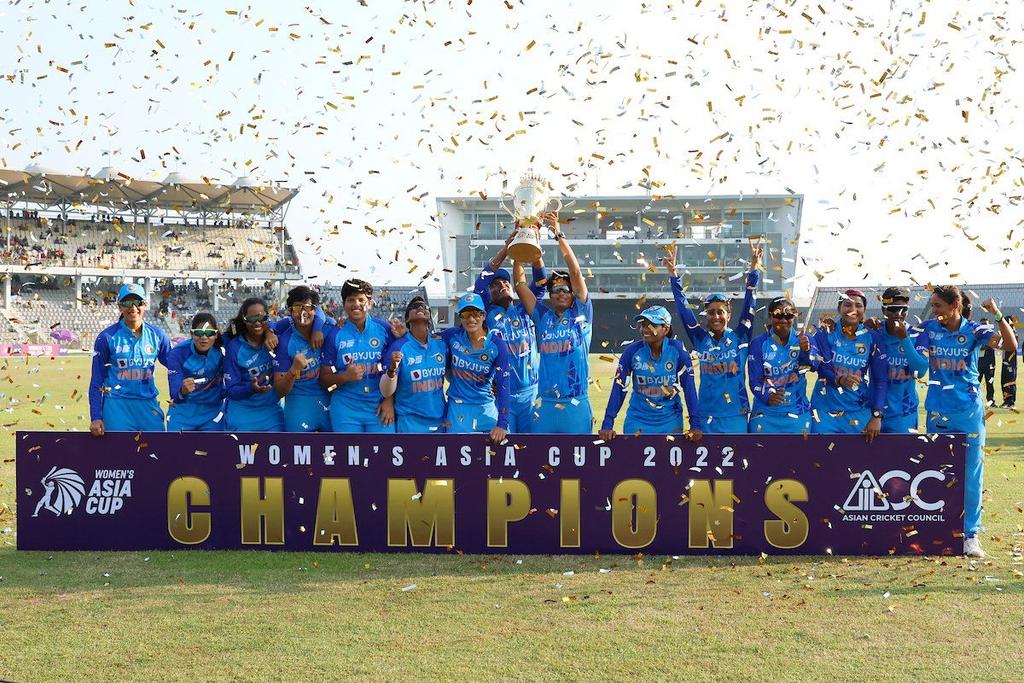 Oct 27, 2022
116K Likes   13.9K Retweets   3K Replies
Centrally-contracted players, both male and female, will now earn the same match fees: ₹15 lakh per Test, ₹6 lakh per one-day international (ODI), and ₹3 lakh per T20 international. Until now, women cricketers were earning ₹4 lakh per Test and ₹1 lakh per ODI and T20I. "This is a landmark decision as we enter a new era in India Cricket," Shah was quoted as saying in a subsequent press release.
Indeed, this is a landmark decision. Only New Zealand has a similar equal-pay arrangement—announced in July—in the world of cricket.
However, as Shah himself said in his tweet, it's just the "first step towards tackling discrimination". And a very welcome first step. But there's a lot more that needs to be done.
For one, the Indian women's team hardly plays as many matches as the men's team.
Secondly, the match fee is just one part of the income earned by centrally-contracted cricketers. The BCCI also has annual retainers, with four different pay grades for men and three for women. The highest-earning male cricketer gets ₹7 crore (~$850,000) per year. On the women's side, it's just ₹50 lakh (~$60,600).
Jay Shah or the BCCI didn't say anything about annual retainers in Thursday's press release, but ESPNcricinfo reports that the board held discussions over this with top women cricketers including India captain Harmanpreet Kaur.
However, an important thing to note is that any changes to match fees or annual retainers will only affect the 19 international cricketers who have central contracts. For the dozens of domestic cricketers in India, there is no change in their pay.
And these are cricketers who only earn ₹20,000 (US$242) per one-day match and ₹10,000 (US$121) for T20s, along with a daily allowance when on tour. They don't have any annual retainers. And they only play around 10 one-day games and as many T20 matches per year. A back-of-the-envelope calculation would indicate that India's domestic women cricketers don't earn more than ₹3 lakh ($3,640) in a year from match fees.
This is why the best women's cricketers in the country mostly play for the Indian Railways, which is practically the only employer in women's domestic cricket. The Indian Railways provides financial security, with a permanent job and a salary.
In comparison, New Zealand Cricket's recent match-fee overhaul includes domestic cricketers:
From 1 August, the women's national team and domestic women's players will receive the same match fees as men as part of a five-year deal struck between New Zealand Cricket, the six major associations and the players' union.
It is the first time the men's and women's professional environments have been combined in one agreement, with the new figures calculated from all NZC forecasted revenue over the course of the deal, a proportion of which – amounting to an expected $104m – is allocated to professional players.
It means the highest ranked White Ferns player can receive a maximum of $163,246 a year, up from $83,432, while the top-ranked women's domestic players would be able to receive a maximum of $19,146 (up from $3,423).
New Zealand Cricket strikes pay equity deal so women and men earn same match fees | The Guardian
In 2020, the Sports Law & Policy Centre, Bengaluru, published a report called An Equal Hue: The Way Forward For The Women In Blue (pdf). The report, co-authored by former India cricketer Snehal Pradhan, and journalists Karunya Keshav and Sidhanta Patnaik, had some other recommendations for the BCCI in terms of bringing parity between male and female cricketers.
These included increasing the prize money for domestic tournaments, renegotiating the share of media rights, encouraging financial literacy among players through counselling, removing financial barriers to enter cricket, incentivising corporates and public sector units to employ female cricketers under a sports quota, and a commitment to invest in women's sport for a five- to 10-year cycle.
What would also help is if the ICC starts offering equal prize money at its tournaments for men and women. The total prize money for the ICC Women's World Cup 2022 was $3.5 million, which is just over a third of what the governing body offered for the last men's edition in 2019—$10 million. The ongoing ICC Men's T20 World Cup 2022 has a total prize pool of $5.6 million.
Of course, prize money is a factor of how much sponsors are willing to commit to a particular tournament. Which in turn is a factor of the expected reach of that tournament. It's no secret that the ICC and its sponsors get far more traction from the men's tournaments than the women's.
But as the Equal Hue report states, the main arguments against equal pay "are all factors of historic under-representation and under-funding for the women's game".
The justifications used to pay women less are those missteps from administrators that have kept women as second citizens in the sport; the burden of getting fans and sponsors and revenue flocking to female sportspersons should not be on the player – the player's focus, as the cliche goes, should be on the process, not the results – but instead on those running and marketing the sport.
Which is why what happened in the US earlier this year is so remarkable. After years of litigation, debate, and discussions, the US Soccer Federation reached a landmark agreement that will guarantee players from the men's and women's national teams the same pay when competing in international matches and competitions:
In addition to equal rates of pay for individual matches, the deals include a provision, believed to be the first of its kind, through which the teams will pool the unequal prize money payments U.S. Soccer receives from FIFA, world soccer's governing body, for their participation in the quadrennial World Cup. Starting with the 2022 men's tournament and the 2023 Women's World Cup, that money will be shared equally among the members of both teams.
The agreements were reached just over six years after a group of stars from the World Cup-winning U.S. women's national team began a campaign to overcome what they said was years of wage discrimination by U.S. Soccer against its female players.
U.S. Soccer and Top Players Agree to Guarantee Equal Pay | The New York Times
The difference in prize pools is much higher in Fifa tournaments than in ICC events. The 2019 Fifa Women's World Cup, which had 24 teams, had a prize pool of $30 million, while the 32 teams participating in the men's Fifa World Cup 2022 will split $450 million.
However, a major reason this landmark agreement was possible is because the American women are far more successful than the men. The women's team won successive World Cups in 2015 and 2019, while the men failed to qualify for the 2018 tournament.
That's not the case in Indian cricket, where the women's team is yet to win a World Cup, while the men have won it three times across formats. So, it's unlikely that we'll get to see a similar deal in Indian cricket anytime soon.
But at least the BCCI has taken that crucial first step towards equal pay. The board also recently confirmed that a five-team women's IPL will be held in 2023 ahead of the men's edition. One can only hope that the BCCI follows through and takes many more steps towards bridging the gender pay gap.
⚡️Quick Singles
🏏🇦🇺 IPL franchises are willing to pay up to $5 million to get Australian cricketers to ditch their Cricket Australia contracts and play for their teams year-round, according to a report in The Age. Agents have indicated there is little interest from their players right now in the proposal, although that might change towards the end of their careers. Is this cricket's LIV Golf moment?
🏎️🎥 Seven-time Formula One champion Lewis Hamilton is launching a film and TV production company called Dawn Apollo Films. It already has two upcoming projects with Apple TV+: an F1 film starring Brad Pitt, and a feature documentary on Hamilton's journey. "The goal is to make impactful stories and ultimately to inspire people through movies and storytelling," Hamilton told Deadline. "A big part of the new company will be about social impact, community and causes."
🏎️🇺🇸📺 Speaking of F1, ESPN has extended its broadcast deal for the sport in the United States by another three years, up to 2025. According to reports, the sports network is paying $85 million per year, which is a 17x jump from the current deal worth $5 million. When ESPN first came on board in 2018, it did not pay any rights fee for a whole year. That was, of course, before the phenomenal success of Netflix docuseries Drive to Survive.
🏎️🇩🇪 And some more F1: Audi has announced that its entry into the sport in 2026 will be in partnership with Sauber. The strategic partnership will see Audi supply Sauber with a power unit under F1's new engine regulation rules that will kick in from 2026, focusing on 100% sustainable fuels. Sauber will be responsible for developing and manufacturing the race car, along with planning and executing race operations. Audi also reportedly plans to acquire a stake in Sauber Group.
👟❌ Adidas joined a slew of businesses that have terminated their partnership with rapper-designer Kanye West, formally known as Ye, after his anti-Semitic comments. The sportswear major said that the move is expected to have a short-term negative impact of up to €250 million ($249 million) on the company's net income in 2022, although reports suggest the split will cost Adidas up to $1 billion in annual sales. Adidas specified in a press release that it is the sole owner of all design rights to existing products under the Yeezy brand.
📱🎮 While Facebook and Snapchat are winding down their gaming pursuits, TikTok is surging ahead. The Chinese shortform video platform is adding a dedicated gaming tab on the homepage, which will feature mobile games with ads. Financial Times reports that Tiktok is trying to emulate Netflix, which launched mobile games last year. Douyin, the Chinese version of TikTok, has offered hyper-casual games since 2019.
📱🎲 Apple has paused gambling ads on its App Store pages after complaints from developers. This was after the tech behemoth rolled out new ad placements in the App Store, allowing developers to advertise their apps in more places. However, developers then complained that ads for gambling platforms started popping up beneath their apps, including those meant to help users recover from gambling addiction.
📖 Weekend Reads
⚽️🇬🇪🇮🇹 Napoli are on top of the Serie A table after 11 matches with 29 points, three clear of defending champions AC Milan. A lot of that is down to a 21-year-old Georgian winger named Khvicha Kvaratskhelia. Or, as Napoli fans are calling him, Kvaradona. The New York Times has a nice feature on the Georgian, who has taken Italian football by storm and transformed Napoli into a title contender.
🏏🇮🇳🇵🇰 On Cricbuzz, Bharat Sundaresan has a nice mood piece on what it was like in Melbourne during and after the India-Pakistan match. That includes Melbourne airport, where Sundaresan bumped into both India and Pakistan cricketers hours after the game.
📺 The Watchlist
🏏🇮🇳🇿🇦 India take on South Africa in the men's T20 World Cup on Sunday at 4.30 pm IST. Live on Star Sports and Disney+ Hotstar.
⚽️🇨🇴🇪🇸 The Fifa U-17 Women's World Cup final between Colombia and Spain is also on Sunday, at 8 pm IST. Live on Sports18 and Voot.
👀 ICYMI
🏏🇿🇼🇵🇰 Zimbabwe took revenge on Pakistan by beating them by one run in a thrilling T20 World Cup match on Thursday. Revenge for what? The Pak Bean controversy. Apologies in advance.
Shafqat Shabbir

@Chefkat23
Here is the footage of Pakistani, Mr. Bean in Zimbabwe. The controversy is getting out of hands 🤣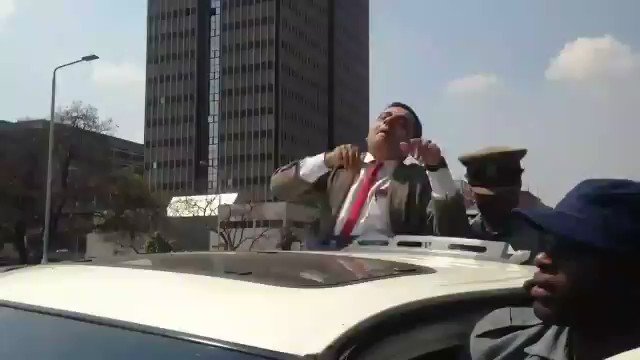 Oct 26, 2022
25.3K Likes   3.93K Retweets   452 Replies
President of Zimbabwe

@edmnangagwa
What a win for Zimbabwe! Congratulations to the Chevrons.
Next time, send the real Mr Bean…#PakvsZim 🇿🇼
Oct 27, 2022
381K Likes   56.3K Retweets   8.77K Replies
That's all from The Playbook this week. Please feel free to share any feedback or suggestions for topics to cover. You can write to me at the email address provided below. See you again next Friday!
Best,Jaideepjaideep@thesignal.co