Discover more from The Signal
The Signal is a daily curated newsletter that helps you understand the latest developments in business, tech, finance, economy, and policy with sharp analysis and crisp insights thats fun to read arriving at 8AM daily in your inbox.
Over 81,000 subscribers
Bengaluru is unlivable
Also in today's edition: Apple wants to detect fever; US needs China to beat inflation; HBO Max is pulling a Netflix; Matchmakers are back in vogue
Good morning. It's a good day to be an NZ cricketer. New Zealand Cricket (NZC) has announced equal pay for its men and women cricketers, including international and domestic players. This, across formats and competitions. It was only in May this year that the US Soccer announced an equal pay deal for men's and women's national teams. We hope others are taking note.
If you enjoy reading us, why not give us a follow at @thesignaldotco on Twitter and Instagram.
The Market Signal*
Stocks: Benchmark indices declined in a volatile session on Tuesday. Fears of a recession sunk investors' confidence. Foreign investors have pulled out a record $33 billion from Indian equities since October. Spicejet shares fell 2.20% over the news of the emergency landing in Karachi, Pakistan. The Rupee hit an all-time low of 79.36 against the US dollar.
Early Asia: The SGX Nifty was marginally up (0.22%). Hang Seng Index (-0.56%) and Nikkei 225 (-1.17%) fell at 7.30 am India time.
GOVERNANCE
Bengaluru Hits Rock Bottom
Bengaluru's weather earns the city brownie points only on social media. India's IT capital is at the bottom of the Economist Intelligence Unit's (EIU) Global Liveability Index of 2022, making it the least livable city in the country. 
Lineup: Other Indian cities too have fared poorly on the list. Delhi is on top at 140, followed by Mumbai at 141, Chennai at 142, Ahmedabad at 143 and Bengaluru at 146. The EIU analysed living conditions in 173 cities worldwide based on stability, healthcare, culture and environment, education, and infrastructure. 
Contrary: In March 2021, Bengaluru was ranked most liveable out of 111 Indian cities in the government's Ease of Living Index. Why is there a reversal now? With young adults thronging the city every year in search of jobs, its infrastructure is crumbling. Bengaluru's score (46.4 out of 100) with regards to infrastructure reflects this.   
TECH
Apple's Healthcare Ambitions Reach Fever Pitch
The Apple Watch Series 8 will reportedly have fever-detecting sensors. Bloomberg's Mark Gurman also revealed that the new AirPods Pro may one day come with heart rate and body temperature monitoring.
Temperature detection won't be available in the Watch SE variant.
Precedent: It's the latest in Apple's strides towards becoming an "intelligent health guardian": one that not only tracks sleep and detects falls and atrial fibrillation, but comes with medication reminders and metrics for professional runners. Apple is investing in academic research and FDA compliance for this reason.
But: Although Apple trumpets its privacy credentials, questions were raised about insurers—whom Apple partnered with as far back as 2018-19 to offer subsidised Watches for the elderly—potentially misusing data. It's a sore topic now, considering the implications of health data collected after the overturning of Roe v. Wade in the US.
🎧The next Apple Watch could detect fever.
INFLATION
US Cannot Do Without China's Factories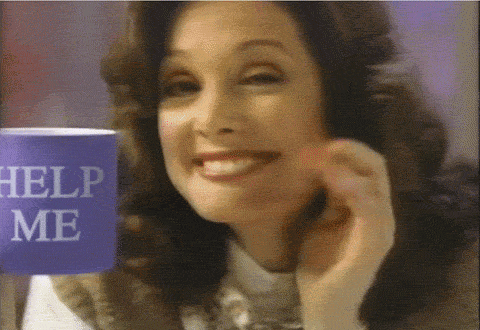 President Joe Biden is considering lifting tariffs on consumer goods made by arch rival China. Administration officials including Janet Yellen have been talking about easing tariffs on Chinese imports as inflation hit 40-year highs. Now Biden is set to talk to Xi Jinping as the US struggles to control price rise. 
Inflation has become a global bugbear troubling central banks, including India's RBI. In Turkey, meanwhile, it is at stratospheric levels.  
The Signal
The Biden administration easing tariffs imposed during the Donald Trump presidency is an admission that China is a critical manufacturing hub helping keep US inflation low. The Democratic Party will also be worried about the impact of inflation and a lacklustre economy on the midterm elections that are round the corner. President Biden's popularity rating is currently lower than the past 13 presidents when they were at this stage in their presidencies. The Fed has been raising interest rates to fight inflation, but many believe that could push the US economy into a recession.
However, China, which had largely escaped price rise so far, is itself facing the threat of inflation as pork prices rise. Analysts see it as the beginning of a 3-4 year cycle of upsurge. That would mean even China may not be able to sustain manufacturing of low-cost consumer goods.
STREAMING
The Axe Is Falling On OTT Content
HBO Max is halting original productions across much of Europe leaving Spain and France. The news is part of Warner Bros. Discovery's plan to cut some $3 billion in costs following its split from AT&T.
Strategy: HBO Max is also going to remove some of its most lauded shows, such as Lust (Sweden) and Kamikaze (Denmark) from its service globally. Layoffs may also be a possibility. This comes only three months after HBO Max Europe executives appeared at Series Mania to preview their roles and what the service had to offer in the future. Netflix and Amazon are also trimming their costs.
Get out easily: Cancelling Amazon Prime subscriptions in Europe is now a breeze. Customers can end their subscription in just two clicks after the EU forced Amazon to comply with unfair commercial practices directive. 
DATING
Swipe Right For Matchmakers
Singles are tired of swiping to find love. So they are relying on the old-school way: matchmakers.
Doomed romance: The pandemic spurred the growth of online dating apps. As did the fatigue. The recipe for online dating (and burnout) is as follows: wade through endless swiping for potential candidates, chat, and finally take time out for a rather underwhelming date. Rinse, repeat. Online dating fatigue is real. Then there's dating fraud.
Get in: Dating coaches and speed dating services are making it easier to uninstall dating apps. Members-only dating app Lox Club gives users access to matchmakers who set up potential dates. The pricing isn't as viable as dating apps. Match.com, the big daddy of dating, has also added matchmaking to its dating service. Yes, pure algo-play. 
Somewhere, Indian matchmaker Sima Taparia is having the last laugh. 
🎧Singles are relying on matchmaking services for a potential date.
FYI
Et tu, Vivo? After Xiaomi, India's Enforcement Directorate conducted searches on Chinese smartphone maker Vivo and related companies for alleged money laundering violations.
Big on China: In what is the biggest pool of startup capital ever raised, Sequoia's China affiliate has bagged $9 billion for four fresh funds. However, startup funding activity in India dipped in the second quarter of 2022 by 37%.
WeHacked: WeWork India allegedly exposed personal information and selfies of those checking into its coworking spaces. The security lapse has now been fixed.
We're out: Britain's chancellor Rishi Sunak and health secretary Sajid Javid have resigned from the government, piling further pressure on Prime Minister Boris Johnson, following several misconduct allegations against MP Christopher Pincher.
Relook: Twitter is pursuing a bit to overturn some of the Indian government's content takedown orders by seeking a judicial review of the decisions. European lawmakers, meanwhile, have passed the landmark Digital Services Act.
Broke: Sri Lanka is bankrupt, according to its Prime Minister Ranil Wickremesinghe. The ongoing economic crisis, he told parliament, is expected to last at least until the end of next year (2023).
Handover: Distressed Singapore-based crypto lender Vauld may sell itself to rival Nexo in its bid to stay afloat.
FWIW
Tower of rust: The Eiffel Tower is rusting. Its problems don't end there, since it is in need of a full repair: stripped down to the metal, repaired and repainted. Instead, the 1,063 feet tower will receive a cosmetic makeover: a €60 million repaint in time for the 2024 Olympics. Who said only Indians are pros at jugaad?
Busted: In today's edition of Florida Man, a Florida man was caught stealing prized Disney items, including a $10,000 R2D2 statue from Disney resorts. He admitted he items only to highlight the weakness in the security system. Over to Disney. 
Let the space games begin! With space tourism being the next big thing, experts in space, sports and the entertainment industry are designing and developing original games exclusively for low or microgravity playing fields. Experts think that the market will be worth $23 billion by 2030. 
Want to advertise with us? We'd love to hear from you.
Write to us here for feedback on The Signal.