Discover more from The Signal
The Signal is a daily curated newsletter that helps you understand the latest developments in business, tech, finance, economy, and policy with sharp analysis and crisp insights thats fun to read arriving at 8AM daily in your inbox.
Over 81,000 subscribers
Our best longreads of 2022
It's a cocktail you will savour
Good morning! It is that time of year when you pause and reflect on the weeks that flew past. Each Saturday, we bring you a well-reported long read. From the response we have been getting, we know that you have enjoyed our eclectic mix of stories. Our reporters and contributors have dived deep into subjects as diverse as crypto mining, the economic crisis in Sri Lanka, cheetah conservation, and even the epic entertainer RRR. This Saturday, we bring you the best of The Intersection stories of 2022. Hope you enjoy this year-end retrospective.
If you enjoy reading us, why not give us a follow at @thesignaldotco on Twitter and Instagram.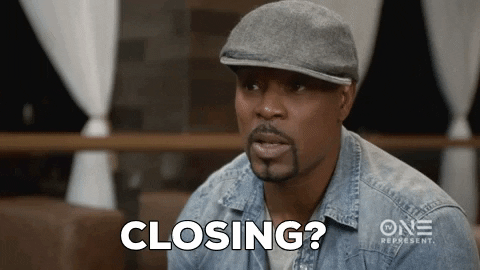 Westland was a bubble waiting to burst: What piqued our curiosity was the outrage and shock sparked by the news that Amazon was shutting down Westland Books just five years after it bought it. Westland had marquee names such as Anuja Chauhan, Amish Tripathi and Chetan Bhagat on its roster. For a company that revolutionised book distribution and then grew into the world's largest online retailer, running a publishing house should have been a cakewalk, we reasoned. Yet, it wasn't, as our reporting showed. It revealed that size does not translate to ability, and the market often humbles even innovative behemoths like Amazon.
A tale of two valleys: San Francisco and Bengaluru are like the two ends of a global technology axis. While the former houses the storied Silicon Valley, the other is its Indian mirror site. Both cities are becoming unlivable, for different reasons.
According to journalist Anahita Mukherji, who wrote one half of the story, the Bay Area has gone from being the heart of the global counterculture movement to one of the most gentrified, overpriced places on earth with a strange political bent. Bengaluru's crumbling infrastructure, teeming population and lack of planning have made it a daily hell for many residents. Here it is, seen through The Intersection's lenses.
The many misses of Shark Tank India: The Indian variant of the popular reality show was a sweeping success when it debuted in 2021. In fact, it was too good. And when something is too good to be true, it most certainly isn't. Stories from behind the scenes revealed that Shark Tank India was scripted at best and unethical at worst. Companies linked to the show's advisors bagged deals, and contestants were handed scripts and coached what to ask. It was a highly popular flop show if that is possible.
Lanka on life support: Sri Lanka's healthcare system began taking shape even before Britain set up its famed NHS. It was on the verge of becoming a global model for publicly funded universal healthcare. But an economic crisis triggered by the global recession, and accumulated policy mistakes of successive governments have brought it to the verge of collapse. Sri Lankan journalist Pamodi Waravita dived in to unravel how it happened.
The making of an international juggeRRRnaut: RRR is not the first Indian movie to get a Golden Globe nomination but it is certainly the first one to arrive in style. SS Rajamouli has not only transformed big-budget, wide-canvas storytelling, he has also rewritten the rules of marketing Indian movies to foreign audiences. That is what fascinated us. Its fans included Hollywood heavyweights like James Gunn and Edgar Wright. It was not serendipity. There was a clear strategy and well laid out plan behind its success. That is why we asked film critic Aditya Shrikrishna to show our readers how it was done.
Why the arrival of African cheetahs to India is worrisome: Once upon a time, India was home to the 'big four' cats: the tiger, lion, leopard, and cheetah. The last of these, specifically the Asiatic cheetah, was last sighted in the country in 1967. And thus began one man's fever dream to bring its African cousin to Indian grasslands. That dream was finally realised this year when eight cheetahs were introduced to Kuno National Park in Madhya Pradesh. A dozen more are on the way, which will bring the total count to 20. If this seems like a success story, it isn't… yet. Here's why India's much-hyped cheetah programme should be recognised for the farce it is.
Rigs in the boondocks: If you've ever wondered how crypto is mined—and who mines it— this is the story for you. Contributor Ira Puranik visited and spoke to rig operators in Haryana and Chhattisgarh just when a global downturn was wreaking havoc on crypto-everything. In this ripper of a tale, Puranik walks us through proof-of-stake, proof-of-work, the Ethereum Merge, mining hardware, and the aspirations of small-town entrepreneurs that bit the dust. What attracted them to crypto in the first place, and what are they up to now? The answers may surprise you.
Guns and the men: You've probably heard about the National Rifle Association of America (NRA) or the Second Amendment of the US Constitution, which gives Americans the right to keep and bear arms. Both are flashpoints in discourses about gun violence, gun control, and NRA's sphere of influence. But did you know India also has a pro-gun rights lobby? That lobby is NAGRI or the National Association for Gun Rights India. Who are its members, and why should we care about them? You wouldn't want to miss this profile about its past, present, and future, and the politicians who backed them. Bonus: the story has a twist you won't see coming.
The curious case of NeoLacta Lifesciences: Human milk banks are the difference between life and neonatal death in a country with the highest number of premature births. Which is why they either provide donated breast milk free of charge, or for a nominal sum. That changed in 2016 when two for-profit operations, NeoLacta Lifesciences and Amaara Milk Bank, entered the fray. One is run by a company that masterminded a disinformation campaign. The other sold a few grams and millilitres of human milk (and derivatives) for obscene amounts of money. A story that's as much about regulatory failure as much as it is about the exploitation of women.
Burning livelihoods: The third month of 2022 was India's hottest March in the last 122 years. Given that weather extremes and seasonal irregularities will be more frequent in a warming world, the Centre is working with 100-plus cities across 23 states to implement Heat Action Plans or HAPs. These plans seem robust… or do they? Contributor Aradhna Wal plumbs the depths of much-touted metrics such as "number of prevented deaths", writes about the 'Khan Market effect', and details the plight of the people who are the true hearts and souls of our cities.
Enjoy The Signal? Consider forwarding it to a friend, colleague, classmate or whoever you think might be interested. They can sign up here.
Want to advertise with us? We'd love to hear from you.
Write to us here for feedback on The Signal.