Discover more from The Signal
The Signal is a daily curated newsletter that helps you understand the latest developments in business, tech, finance, economy, and policy with sharp analysis and crisp insights thats fun to read arriving at 8AM daily in your inbox.
Over 81,000 subscribers
Biden negs Elon
Also in this edition: Virgin might go public, Aramco is cruising, Singapore is addressing social anxiety
Good morning! How are you? If you've noticed, there is a new-car smell to this newsletter. That's because we're now on Substack. But nothing really changes, just like nothing really changes for Elon Musk. There is said to be this huge meeting in the White House about EVs and the future of mobility. It seems Musk and Tesla's invite got lost in the mail. 
On to the day's big stories:
Apple is looking at your pictures. All of them. 

All those hot stocks during the pandemic went cold.

Byju's vs Vedantu, that one got spicy.
Also, Ola to all our new readers.
The Market Signal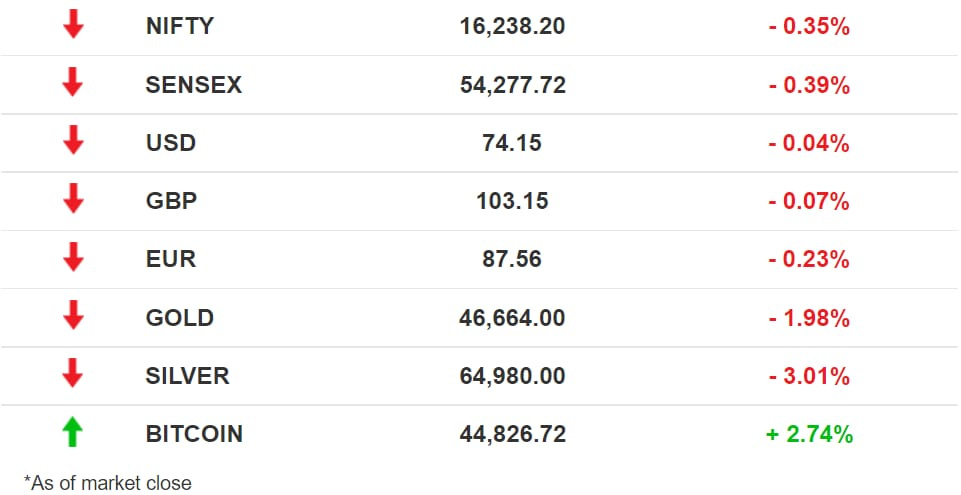 Stocks: Indian markets scripted history in the week gone by, rising roughly 3% across the period. A favourable outcome from the RBI's monetary policy meeting is expected to keep investors in good spirits. However, inflation data and growing Covid-19 infections across the globe might scupper the momentum.
Pandemic Stocks Have Gone Bland
Amazon's second-quarter performance and investors' reaction to it foretold the making of a trend. The super-charged digital economy companies are reporting sober earnings as more people get vaccinated and economies slowly come out of the shadow of the pandemic.
Digital loss: Stocks of companies such as European online retailer Asos, gaming company Ubisoft Entertainment, remote software maker, TeamViewer, and Justeattakeway.com fell sharply after investors dumped these beloveds. Analysts are expecting them to now chase what can perhaps be called "reopening" stocks.
Return of oldies: Uber rich-club member Warren Buffet's Berkshire Hathaway was powered on by utilities, railroad, and energy companies—brick and mortar businesses that are bouncing back. More profits helped Berkshire aggressively continue its share buyback while Amazon's earnings wiped out $13.5 billion of its founder Jeff Bezos's wealth and cost him the crown of the world's richest.
Tailpiece: Amazon, however, scored a win in India when the Supreme Court blocked its rival Reliance Retail from acquiring Future Retail, India's second-largest offline retailer.
Olympics Spawns Some Mental Gymnastics
The Olympics has provided Indian fans plenty of good news over the weekend. With an event of this magnitude, however, misleading content aka 'fake news' can never be too far behind.
Viral bile: The most high-profile example of misleading content centered around Simone Biles. The US star gymnast pulled out of the women's gymnastics team final to focus on her mental health. A viral post claimed that Biles stopped competing because she wasn't allowed to take medication for ADHD in Japan. The truth? Biles had not taken medication since 2017 and Japan makes exemptions for athletes competing in the Olympics anyway.
Here's what is true though - Neeraj Chopra's stupendous win and the role of public-private partnerships (PPP) in India's sporting success, especially at the elite level. Chopra's gold-medal show was a result of many diverse organizations working together, including the Indian army, the government's TOPS scheme, and JSW. 
With this being India's most successful Olympics, will we see more PPPs blossom?
Privacy, That's Not iPhone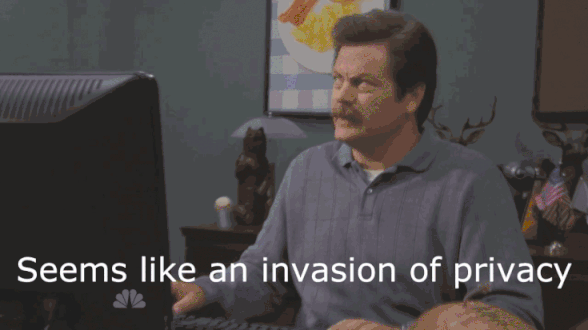 The next time you drive past an Apple hoarding that says "Privacy. That's iPhone", think again. Apple's 'Expanded Protections for Children' feature might just enable it to scan your iPhone for kiddie porn content. Good news, right? Except, the privacy champion may have just rewritten the rules of encryption as we know it.
The chink: The presence of child sexual abuse material on devices or platforms, while reprehensible, has become an easy entry point for surveillance hawks. While Apple's decision might seem like a move in the right direction, it raises privacy concerns, especially possible "backdoor" access to devices and content.
The backlash: Facebook isn't having any of it given Apple's privacy crusade hurt its ad business. WhatsApp head Will Cathcart said this approach would "introduce something very concerning to the world." WhatsApp termed it a surveillance system while whistleblower Edward Snowden called it a form of "mass surveillance"
The Signal
Apple's decision to peek into user data is a complete u-turn from its policy of "What happens on your iPhone, stays on your iPhone". CEO Tim Cook said in 2019 that lack of digital privacy could have a chilling effect and force people to censor themselves even if they aren't wrong. This move challenges Apple's premise of the right to privacy, something it is reported to have compromised in China anyway. 
The new feature is in step with governments that are demanding platforms "do more". Apple's plan will be the perfect excuse for them to pressure other tech firms to spy on users. They could ask encrypted services such as WhatsApp, Telegram, and Signal, "If Apple can do it, why not you?" It will be the beginning of the end of encryption for the general user.
All Those Crazy Ed-tech Rumours
It is unlikely that you missed it but if you did, here's what went down over the weekend in the world of ed-tech. 
What happened: On Friday, Entrackr broke a story where it said that Byju's was going to acquire another company but this time it would be Vedantu. A BFD if you really think about it. Not just because of the size of the deal, which was $800 million, but also because this would leave India in a tech-enabled duopoly with Unacademy and Byju's as the only two in the classroom. 
This is fake news: But as time went by on Friday, WhatsApp messages started to leak on to Twitter that this news wasn't true. The CEO of Vedantu tweeted that there was no sale on the cards. Over the weekend more stories tumbled out that Vedantu is in the market to raise capital. The question is that did some wires cross or is there more to the smoke?
Great Wall Gets Higher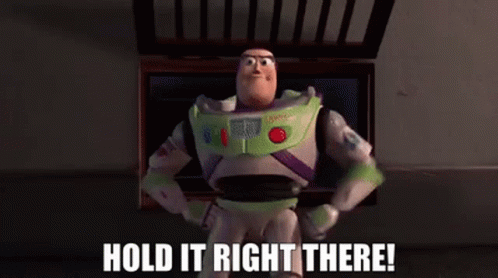 Chinese private education firms are disconnecting from tutors based abroad. Tencent-backed VIPKid led in doing it instantly although only resident Chinese students will lose their foreign teachers.
President Xi Jinping's China is cracking down on the education and gaming industries to reportedly protect its young. Beijing prosecutors are also gunning for Tencent with a civil public-interest lawsuit against its subsidiary, the messaging platform WeChat, claiming that the "youth mode" on the app violates laws protecting minors.
Tencent had temporarily suspended signups on July 27 to become compliant and resumed them on August 5. That doesn't seem to have worked. Perhaps a sign that past dues will be recouped one way or another, no matter the present status.
What Else Made The Signal? 
Three and out: Binance's CEO Brian Brooks announced that he quit the company over irreconcilable differences. He joined the company three months ago. 
Virgin territory: British billionaire, Richard Branson, is planning to take his airline business public. Virgin Atlantic is said to be one of the swankiest airlines in the world.
Super oil profits: Saudi Aramco's profit for the second quarter of 2021 nearly quadrupled to $25.5 billion vis-à-vis $6.6 billion in the previous year as demand for oil grew worldwide.
Gisat-1: India's newest and most advanced geo-imaging satellite is going to be launched into orbit on August 12, to monitor the subcontinent better.
Delta update: Covid is surging across the countries once again. The US is recording about 100,000 new cases a day. The cases in Europe and Asia-pacific are also spiking.
Small-town Maserati: The Italian carmaker is entering tier II and III cities in India as demand for super-luxury brands grows.
Migration troubles: Singapore may soon have a new policy for foreign workers to address social anxieties, Prime Minister, Lee Hsien Loong, said.
FWIW
New-old swimwear: Traditional swimsuits made of Spandex, a petroleum-based product, are tough on the environment. This is why The Lycra Company's EcoMade line and Speedo's chlorine-resistant suits are upcycling to leave a smaller carbon footprint.
Super game: Remember Super Mario? A vintage version of the video game sold for $2 million last week, shattering records of the most expensive video game ever traded in the market.
Super series: You'll be seeing a lot more of South Park characters Kenny McCormick, Eric Cartman, Stan Marsh, and Kyle Broflovski. The creators of the show have signed a $900 million deal with ViacomCBS for more seasons and movies.
Write to us here for feedback on The Signal.