Discover more from The Signal
The Signal is a daily curated newsletter that helps you understand the latest developments in business, tech, finance, economy, and policy with sharp analysis and crisp insights thats fun to read arriving at 8AM daily in your inbox.
Over 81,000 subscribers
Bigger fatter Indian weddings are here
Also in today's edition: Reliance Jio's latest disruption; Singapore's crypto embarrassment
Good morning! Move over bhujia, it's seafood's turn to star in the great Indian culinary family feud. Years after Ganga Bishan Agarwal's descendants sparred over the Haldiram's trademark, three brothers are battling over 'Moonrakers', the original name of one of Mahabalipuram's most famous eateries. The Wall Street Journal reports that patrons must now choose between Moonrakers, Moonrocks, and Moonwalker—all seafood restaurants. Still less confusing than Agarwal Packers and Movers (dot in) and Agarwal Packers and Movers Ltd. (dot com); in case you're wondering, the latter is the OG.
If you enjoy reading us, why not give us a follow at @thesignaldotco on Twitter and Instagram.
The Market Signal*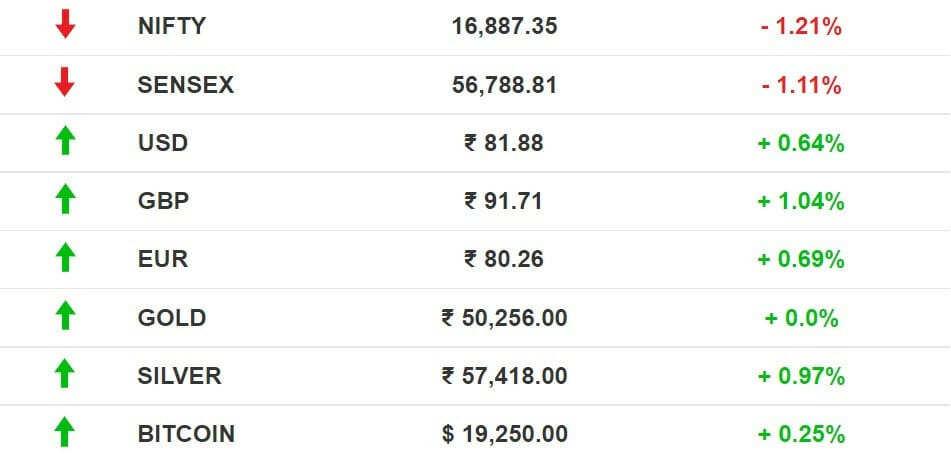 Stocks: Economist Nouriel Roubini, also known as Dr Doom for his clairvoyant forecasts of impending crises, tweeted that Credit Suisse shares were cheaper than a cup of coffee in Zurich. It won't be a surprise if investors have flashbacks of Bear Stearns and Lehman Brothers from 2008 in Credit Suisse's rising default risk and plunging share price, which fell 12% in Zurich on Monday.
Early Asia: The SGX Nifty surged higher (+1.47%) than its previous close at 7.30 am India time. Nikkei 225 (+2.64%) soldiered on. The Hang Seng Index (-0.83%) dipped.
Nouriel Roubini

@Nouriel
"A common refrain in Switzerland in recent weeks is that it is cheaper to buy Credit Suisse stock than a coffee in Zurich". 🇨🇭☕️💸💰
Credit Suisse shares hit record low amid fears of a capital raise
ft.com/content/11d27b…
Credit Suisse shares hit record low amid fears of a capital raise
The Swiss bank is under pressure to revamp its business and restore investor confidence
Oct 3, 2022
56 Likes   14 Retweets   4 Replies
TECHNOLOGY
Jio Does What Governments Could Not
Mukesh Ambani's Reliance has done it again. After dirt-cheap 4G data plans in 2016 and a ₹1,500 4G JioPhone last year, the company will launch a ₹15,000 laptop soon. The JioBook will have an embedded 4G SIM and run on the JioOS operating system, reports Reuters.
Try, try again: In the mid-2000s, India tried to develop a $100 laptop in collaboration with the MIT Media Lab, but failed. Then, in 2010, the Indian government unveiled a prototype for a $35 tablet called Aakash. That project, too, ended in disaster.
Private edge: Irrespective of how much the public sector tries, it's difficult for it to achieve the cost efficiencies of large corporations such as Reliance. India's largest conglomerate has an added advantage: it can fund consumers who want to buy its laptops.
CRYPTOCURRENCIES
Lion City Races To Salvage Reputation
Digital asset companies once flocked to Singapore for its low taxes and friendly regulation. But the fall of Singapore-registered crypto companies—Terraform Labs, Hodlnaut, Vauld, Zipmex, and Three Arrows Capital (which initially operated from the island nation)—has spurred the country's financial regulator to change its liberal stance.
Now: The Monetary Authority of Singapore (MAS) is not only cracking down on crypto sponsorships, but conducting "draconian due diligence". This shift prompted Binance to abandon plans to establish a Singaporean hub.
That said, Singapore is still hosting one of the world's premier crypto events—to the extent that the country's hotel prices jumped 70% from 2021.
Tangent: Kim Kardashian just paid a $1.26 million settlement to the US Securities and Exchange Commission for promoting a cryptocurrency without disclosing that she'd been paid to do so.
THE SIGNAL DAILY
Silent Sacking Is The New Art Of Firing Employees
You've heard of quiet quitting. But now, its antithesis—silent sacking—is taking workplaces by storm. Big tech companies such as Meta and Google are both active players. How exactly are employers subtly firing their employees? Tune in to The Signal Daily for more!
🎧The Signal Daily is available on Spotify, Apple Podcasts, Amazon Music, and Google Podcasts, or wherever you listen to your podcasts.
BUSINESS
The Indian Wedding Industry Is Booming. Again
After being forced to postpone nuptials due to the pandemic, Indian couples are now making a beeline for the mandap. So much so that hotels are booked until February 2023. According to The Economist, annual spending on Indian weddings may exceed $130 billion this year, making it the fourth-largest industry in the country. Larger than even tech. Even Thailand is profiting from Indian weddings and honeymoons. We're talking about an estimated revenue boost of $16 billion to $18 billion.
Rise of the Unshaadi apps: Staccato conversations on matrimony platforms could soon be a thing of the past. Shaadi.com, Matrimony.com, Jeevansathi.com, and Co are taking on dating apps with new features such as chat and audio-video calling. Matrimony.com is also launching new verticals, including one for the LGBTQ community.
The Signal
When Anushka Sharma's character in the 2010 Bollywood hit Band Baaja Baaraat said that weddings are recession- and inflation-proof, she probably didn't factor in a global pandemic. Over the last two years, big weddings were uncool. The industry was marred by cancellations and staring at a bleak future.
But now, with the world reopening, the wedding backlog is being cleared, resulting in a windfall for the industry. India's biggest cultural export is back, and everyone's invited. Invitation-card printers, florists, choreographers, artists, and wedding planners are back in business after a two-year lull. Happy days are here again.
FYI
Terminated: Prosus Ventures has scrapped its $4.7 billion bid to acquire BillDesk through Indian subsidiary PayU.
Backtrack: American IT major EPAM Systems has asked 100-odd employees in India to resign and also revoked offer letters to new recruits in the country.
Handshake?: Vodafone and CK Hutchison, Britain's third and fourth-largest telecom operators, respectively, are reportedly in talks to merge their businesses in the country.
Freefall: NFT sales in the third quarter of 2022 totalled $3.4 billion, a 60% decrease from 2022 Q2 sales of $8.4 billion.
U-turn: The UK government has reversed a proposed tax cut for the country's highest earners, days after Chancellor of the Exchequer Kwasi Kwarteng's mini-budget announcement created an uproar.
Fight to the finish: Brazil's election is heading into round two after former president Luiz Inacio Lula da Silva failed to secure a majority over incumbent Jair Bolsonaro.
Win some, lose some: TikTok reported a sixfold rise in its 2021 turnover—driven mostly by advertising revenues—in Europe, but also logged over a 3x increase in losses.
FWIW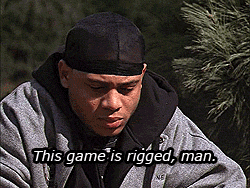 Hate the player, hate the game: 'Tis the season of dirty tricks. First, there was teenager Hans Niemann, whose shock victory over world champion Magnus Carlsen fuelled a chess cheating controversy. Turns out fishing and poker aren't immune either. In the former, two competitive fishermen were accused of stuffing catches with lead weights; in the latter, a player who won an audacious bet reportedly wore a "vibrating device" that communicated information. Whatever happened to being a good sport?
Local hero: Global streaming (or rather, paid video) majors such as Netflix, Amazon, and Disney may be ruling the roost from Brazil to Japan, but Indonesia is still sipping on homegrown juice. Bloomberg reports that the local Vidio is the most-consumed streaming service in the country. It's so popular that parent company PT Suya Citra Media is funding close to 40 originals each year.
Goodbye, fierce queen: Sacheen Littlefeather, the actor-activist who made it acceptable for social and political issues to surface in award acceptance speeches, passed away at 75. She was booed at the 1973 Oscars for rejecting an award on behalf of Marlon Brando and calling out both Hollywood and the US for their attitudes towards Native Americans. It took nearly 50 years for The Academy of Motion Picture Arts and Sciences to apologise to Littlefeather.
ONE LAST THING BEFORE YOU GO…
We'd like to hear from you!
Enjoy The Signal? Consider forwarding it to a friend, colleague, classmate or whoever you think might be interested. They can sign up here.
Do you want the world to know your story? Tell it in The Signal.
Write to us here for feedback on The Signal.