Discover more from The Signal
The Signal is a daily curated newsletter that helps you understand the latest developments in business, tech, finance, economy, and policy with sharp analysis and crisp insights thats fun to read arriving at 8AM daily in your inbox.
Over 81,000 subscribers
Binance is gasping
Also in today's edition: Meta's augmented woes; Parsing YouTube India's numbers; China is in the lime-light; Netflix's crown of thorns
Good morning! Should the Taj Mahal be taxed? Yes, per the Agra Municipal Corporation (AMC). The Times Of India reports that the AMC sent a notice to the Archaeological Survey Of India (ASI) to pay ₹1.9 crore ($229,700) and ₹1.5 crore ($181,340) as water and property tax, respectively, for the 17th-century monument. An unamused ASI says the World Heritage Site falls under the purview of the Centre (although ASI itself falls under the Ministry of Culture, so there's that). Reminds us of a 2018 Supreme Court hearing on the Taj Mahal's upkeep, when Justice Lokur, frustrated with state and central authorities playing musical chairs, quipped that the left hand doesn't know what the right is doing.
🎧 At least 200 countries signed a 'historic agreement' to arrest biodiversity loss, among other conservation pledges, at the recently concluded COP15. Will these commitments protect the planet? The Signal Daily is available on Spotify, Apple Podcasts, Amazon Music, and Google Podcasts, or wherever you listen to your podcasts.
If you enjoy reading us, why not give us a follow at @thesignaldotco on Twitter and Instagram.
The Market Signal*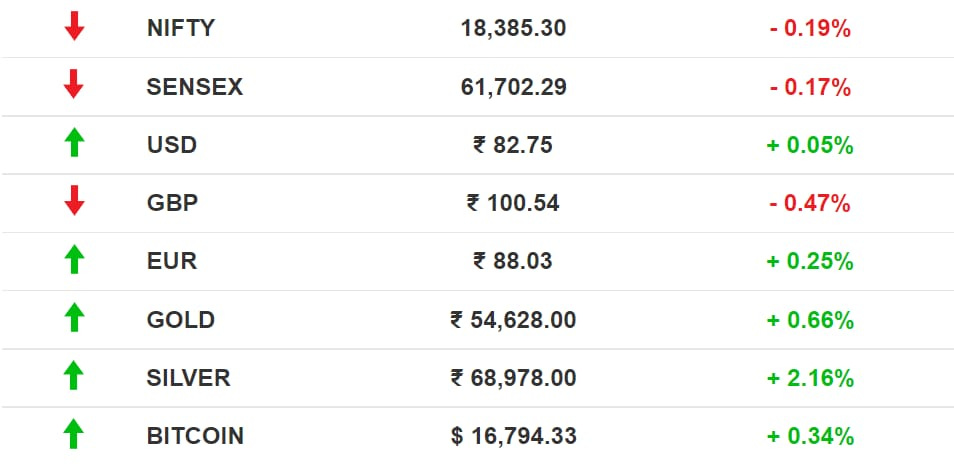 Stocks: The Bank of Japan, the only holdout among global central banks to keep its signalling lending rate negative, abruptly tweaked a key policy on Tuesday, jolting global markets. The policy adjustment—doubling the range in which it will allow yields on 10-year bonds to fluctuate—would likely push interest rates higher without the central bank directly raising rates. Investors anticipate Japanese money invested in European and US markets would flow homewards.
Broking firm Jeffries is no longer as bullish on Zomato, Maruti, and Bharti Airtel as it was earlier. Instead, it now prefers metals, construction and oil stocks, the Business Standard reports.
Markets regulator Sebi, meanwhile, said it is doing away with share buyback through exchanges. It will also introduce blue bonds for water companies and yellow bonds for solar projects under the umbrella category of green securities.
Early Asia: The SGX Nifty rose higher (+0.41%) than its previous close at 7.30 am India time. The Hang Seng Index marched ahead (+0.30%). Nikkei 225 dipped slightly (-0.054%).
CRYPTOCURRENCIES
Will Binance Survive 2023?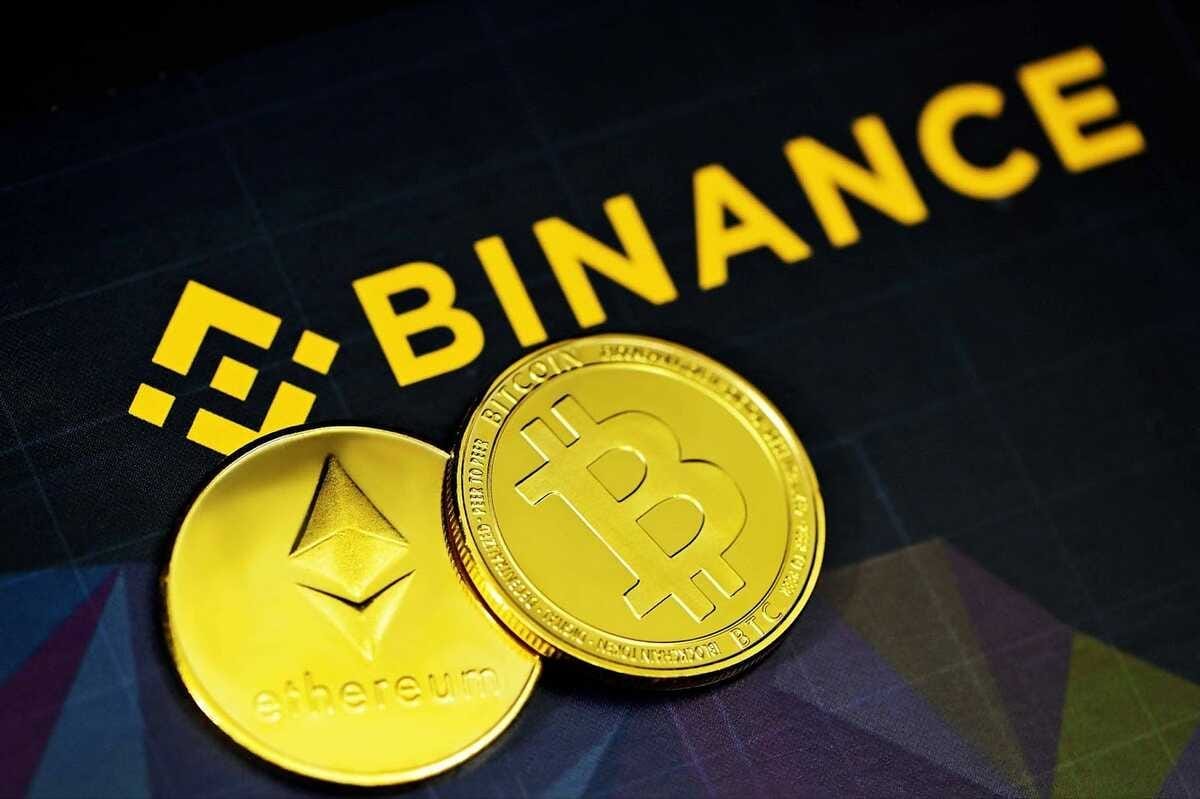 We doubt it.
Why?: Consider Binance chief Changpeng Zhao's decision to acquire the assets of bankrupt crypto lender Voyager. Its assets were supposed to be acquired by FTX and sister company Alameda Research before both turned insolvent; well, turns out both were "rescuing" broke platforms such as Voyager to get customer deposits for cheap, and for nefarious reasons.
The unit now absorbing Voyager's assets is Palo Alto-based Binance.US, which is independent of Caymans-based Binance.com. But here's the thing: authorities worldwide are clueless about money flows between Binance.com and its units. No one—not even Binance's former CFO—can/could access its accounts. Over 70% of its reserves are in a native token, a Binance-issued stablecoin, and the dicey Tether. Its audits are useless, and the US DOJ may slap criminal charges.
What's left? A bank run.
PS: Boris Johnson's brother has resigned from Binance's advisory board in the UK.
AUGMENTED REALITY
Meta Bungles Its Lead
This story we wrote almost a year ago kinda aged like milk, but don't blame us. Blame Meta's augmented reality (AR) strategy.
Cycle back: People then were less cynical about the metaverse, and Meta was filing numerous patents because it was idealistic about everything virtual reality (VR), augmented reality (AR), and the metaverse.
But its Reality Labs division, which oversees these projects, is bleeding. And the only things populating the metaverse are crickets and tumbleweeds. Now, The Information has found that Meta isn't just struggling to integrate AR features with Apple's ecosystem, but has failed to develop its own hardware that can pair with AR glasses.
Why this matters: AR is so complex that even hardware-savvy Apple toned down its expectations and prioritised mixed-reality AR/VR instead. As for Google: its renewed hardware focus and ecosystem advantage may give it an edge, especially regarding services such as augmented navigation.
PLATFORM ECONOMICS
YouTube's Creativity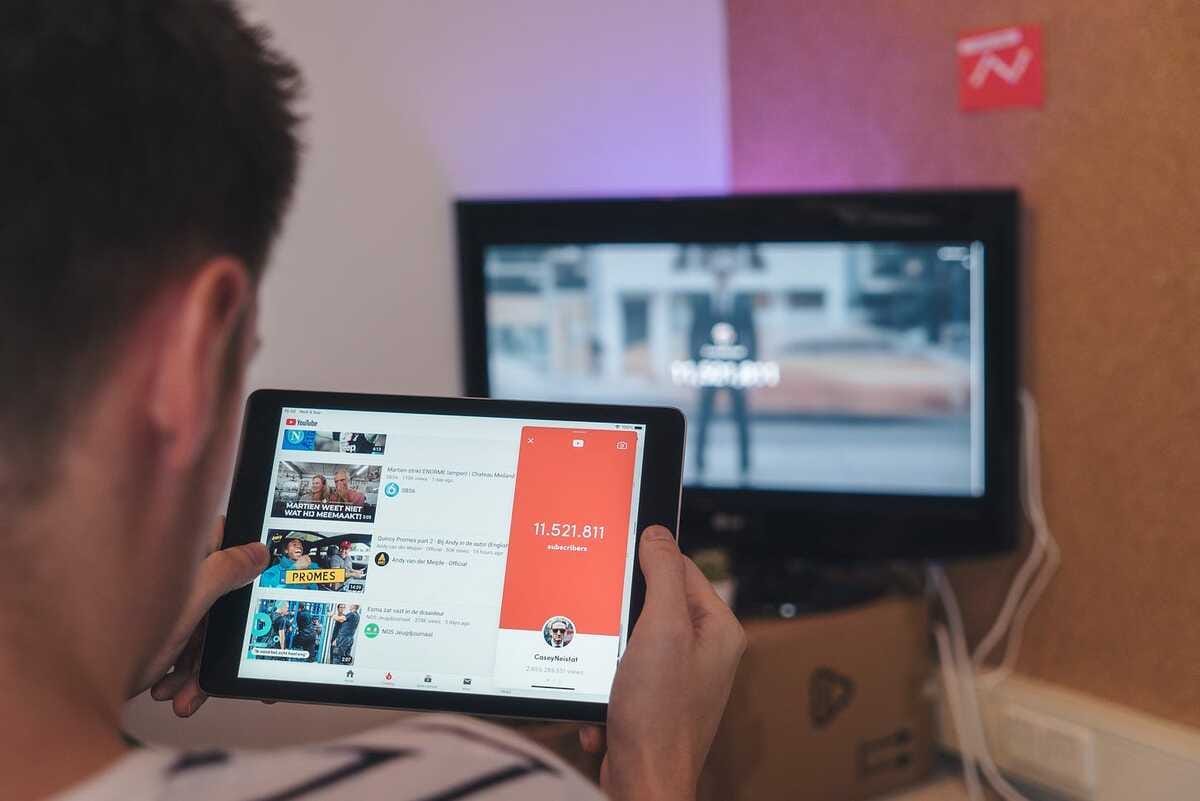 Bear with us for the overdose of numbers in this story, but you'll see why it's necessary. YouTube (YT) has claimed that the creative ecosystem thriving on its platform contributed ₹10,000 crore ($1.2 billion) to India's GDP in 2021. It also created 750,000 jobs that were as good as full-time gigs.
The big ones: More than 4,500 channels have over a million subscribers each, a 40% rise over 2020. The number of YT channels with >₹1 lakh ($1,200) in annual revenue rose 60% year on year, the study (pdf) by Oxford Economics (OE) noted.
The Signal
Firstly, the ₹10,000 crore value creation attributed to the YT ecosystem need not necessarily have expanded India's GDP by the same magnitude. For instance, it's possible some ads shifted from TV to YT, but overall ad spends rose little.
Secondly, even if YT did expand output significantly, it's creating fewer jobs. OE's 2020 study (pdf) shows YT created one job for every ~₹1 lakh value added. In 2021, its 'output' expanded by 47% or ₹3,200 crore (₹6,800 crore in 2020) but created only 9% more or a mere 66,100 jobs. That means the YT ecosystem is creating jobs at a pace that's a fifth of 2020's.
Another explanation could be that additional income is largely flowing to a few big creators, who might just have some folks grumbling about overwork. Ever heard of the rich getting richer?
COVID-19
Life Is A Lemon in China
China is caught in a phase of the pandemic cycle that the rest of the world convulsed through in 2020 and 2021, complete with economic pain, shortages, and random remedies.
Home remedy: Lemon farmers are making a killing as people in cities such as Beijing and Shanghai stock up on the fruit, since it's a natural store for immunity-boosting vitamin C. Oranges, pears, and peaches are favourites too.
Deaths are also suspected to be on the rise along with a rapid spread of the disease, even though official data does not reflect anecdotal evidence gathered from social media and the crush at funeral homes. Job cuts are not far behind.
New worry: The rampaging virus in China has given life to fresh anxieties. US officials fear that when the virus "spreads in the wild", chances of it mutating into new variants are higher and could trigger a fresh contagion.
ENTERTAINMENT
Royal Rumble
Greenlighting the docuseries on ex-royals Prince Harry and Meghan Markle has come with some consequences for Netflix. UK PM Rishi Sunak may bring streaming platforms under the country's broadcast regulator, the Office of Communications (Ofcom).
Context: Harry & Meghan was criticised, mostly in the UK, for "defamatory claims" against the British royal family and misleading stock footage.
Sunak's law includes a provision to promote "distinctively British content" and a fine of <£250,000 (~$300,000) for factual misrepresentation. If passed, streamers may follow the same protocols as the BBC and other broadcasters. For now, Ofcom regulates UK-based services; the European arms of Netflix and Apple TV+ are based in the Netherlands and Ireland, respectively.
Contagion: Canada is toughening its stance on local content on streaming platforms. India, too, is batting for content regulation. Other countries could be in wait-and-watch mode.
Aside: Netflix's ad tier has received a cold welcome in the US.
🎧 Streaming services such as Netflix may come under the UK's broadcasting watchdog, Ofcom, by 2024. The Signal Daily is available on Spotify, Apple Podcasts, Amazon Music, and Google Podcasts, or wherever you listen to your podcasts.
FYI
Pink slips: Chinese smartphone maker Xiaomi has reportedly fired about 900 employees worldwide from its smartphone and internet services verticals.
All's not well in the hood: Pakistan is enforcing work-from-home and early shutdowns of commercial establishments as part of an austerity plan to save energy costs.
Going ape: Outgoing Activision Blizzard chief Daniel Alegre will join Yuga Labs, the parent company of the Bored Ape Yacht Club (BAYC), in 2023.
Power couple: Actor Anushka Sharma has joined her cricketer husband Virat Kohli as Puma's latest brand ambassador.
Breather: Tech giant Amazon has struck a deal with the EU to close two antitrust cases. The online retailer has promised to change its business practices for seven years, a move that will offer fair treatment to third-party sellers.
Surge: Ride-hailing app Uber's India division has reported a 7.1% spike in its revenue from operations to ₹397 crore ($48 million) in the year ended March 2022. Its losses were trimmed by 35% to ₹216.4 crore ($26 million).
Not anytime soon: After Twitter users voted that Chief Twit Elon Musk should quit as boss, the CEO said he'd resign after he finds someone who is "foolish enough" to take up the gig.
THE DAILY DIGIT
$8.4 billion
Auction house Christie's just had a record year. Late Microsoft co-founder Paul Allen's art collection contributed $1.6 billion. Millennial collectors accounted for 30% of luxury and contemporary offerings. (The Wall Street Journal)
FWIW
'Don't buy it': H&M's Justin Bieber collection is "trash". No, we're not the ones saying it. The singer himself said it on an Instagram story. The collection includes sweatshirts, t-shirts, and hoodies that feature Bieber's photos, lyrics, and branding. However, the 28-year-old said that he hadn't approved of any of the merch. We're itching to say it's too late for H&M to say sorry (geddit?), but the Swedish fast-fashion retailer has already denied the accusations and said it followed proper approval procedures.
Too techy: Disney's Avatar: The Way of Water is so technologically advanced that it's crashing screening equipment in some cinemas across Japan. The movie, one of the most expensive Hollywood productions, has been filmed with a high frame-rate 3D format that requires a lot of information to be processed quickly, reports Bloomberg. And the Japanese industry's tech seemingly couldn't keep up. To think Japan once led entertainment tech innovation; remember the Walkman and the VHS tape? We wonder what impact this will have on Avatar 2's box-office collections.
Ancient art: Researchers have discovered 168 new designs at Peru's ancient Nazca plain, a UNESCO World Heritage site. The geoglyphs, large figures carved into the ground, date back more than 2,000 years. The designs include humans, camelids, birds, orcas, felines, and snakes. The newly discovered lines are small enough that they can be seen from the ground, as against older ones that could only be spotted from the air. Scientists and researchers still haven't been able to figure out the purpose of the Nazca lines.
Enjoy The Signal? Consider forwarding it to a friend, colleague, classmate or whoever you think might be interested. They can sign up here.
Do you want the world to know your story? Tell it in The Signal.
Write to us here for feedback on The Signal.