Discover more from The Signal
The Signal is a daily curated newsletter that helps you understand the latest developments in business, tech, finance, economy, and policy with sharp analysis and crisp insights thats fun to read arriving at 8AM daily in your inbox.
Over 81,000 subscribers
Bisleri says hello to Tata
Also in today's edition: Byju's valuation tumble; Musk is pennywise and pound foolish; Adani courts benefactors; Amazon's studio gambit
Good morning! They say rats can survive an apocalypse, but did you know they can also (supposedly) survive consuming copious amounts of marijuana? The Times of India reports that cops in Mathura submitted a claim to a court that rats ate 581 kg of marijuana that was seized—and then went missing from police custody—in a local case. The district judge has rightly asked for proof. In 2021, the Kotwali Dehat police station had claimed that rodents consumed more than 1,400 cartons of confiscated liquor; a subsequent enquiry found that the liquor was sold to a local gangster named Bantu Yadav.
A programming note: Dear reader, it was brainstorming week at the Signal. We were planning for the year ahead and will soon tell you all about the new initiatives and delightful stuff coming your way in the next few months. But that consumed quite a bit of our bandwidth and hence we will not be publishing our Saturday long read. The Intersection, however, will bring you the usual list of the best reads from across the world.
If you enjoy reading us, why not give us a follow at @thesignaldotco on Twitter and Instagram.
The Market Signal*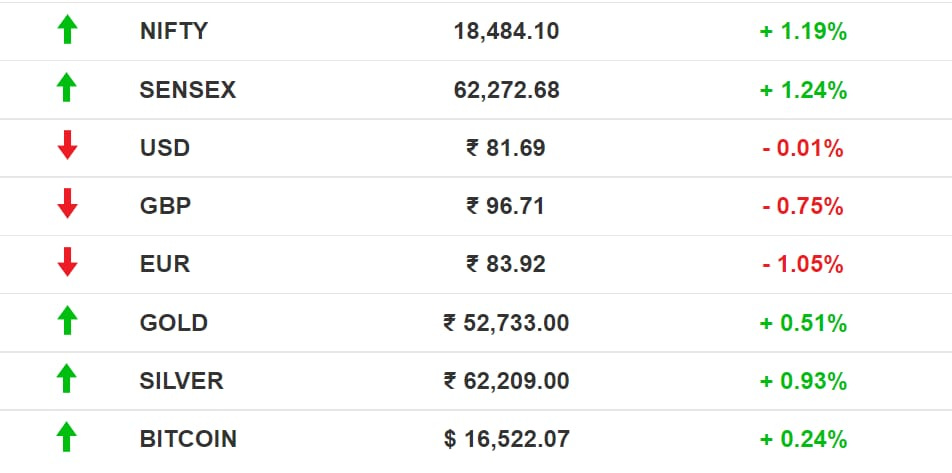 Stocks: The US Federal Reserve cooling down on aggressive rate hikes brought cheer to investors. It was a good day for new-age insurance aggregator platform Policybazaar as its shares jumped 11.5%. Paytm's shares dropped 75%, which makes it the world's worst for large IPOs in a decade, according to Bloomberg.
Early Asia: The SGX Nifty sunk -0.24% lower than its previous close at 7.30 am India time. Hang Seng Index (-1.19%) and Nikkei 225 (-0.19%) also lagged.
EDTECH
Question Mark Over Byju's Obscene Valuation
India's biggest edtech company hasn't suffered a down round yet, but is it just a matter of time? Moneycontrol reports that Prosus—the Dutch arm of South African tech investor Naspers—recorded the value of its 9.67% stake in Byju's at $578 million. This means the investor values the company at $5.97 billion. Byju's was last valued at $22 billion in its October funding round.
Prosus clarified that the value of its investment was determined by a third party firm. But different shareholders value a company differently, meaning other investors may not be on the same page as Prosus as far as Byju's valuation is concerned.
The edtech company had a woeful 2022, starting with revelations about funding that never came, ballooning losses, layoffs, and the company having to secure a loan from its subsidiary, Aakash Educational Services Limited.
SOCIAL MEDIA
Twitter Scrambles For Spare Change
The world's richest man can't pay his bills. Or rather, doesn't want to.
Bills unpaid: Twitter owes hundreds of thousands of dollars to vendors. But since their services were sanctioned by the older management, Musk is refusing to clear them now.
Cut cut cut: After letting go of more than 4,000 employees, the new management is reviewing every expense. Tech infra costs, real estate, travel, employee reimbursements, perks, and even cafeteria food are under the scanner. Even corporate cards were deactivated.
Renegotiate or get out: Twitter is renegotiating all its contracts and agreements with the likes of NFL, Fox Sports, NBA and Conde Nast, reconsidering software vendor services and trying to strike new deals with Amazon and Oracle, whose services may be axed too if they don't yield to Musk's terms.
BEVERAGES
Tata-Bisleri Deal Gathers Steam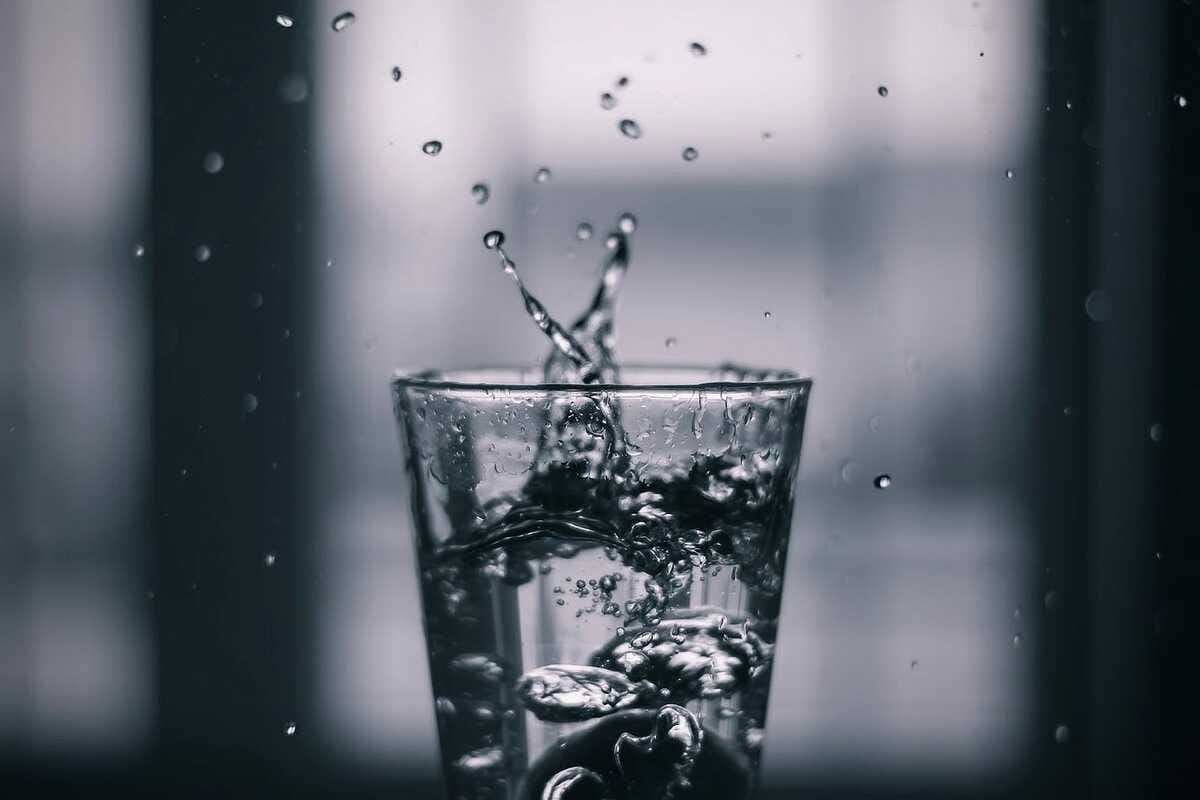 Ubiquitous bottled water brand Bisleri now has a new home at the Tata Group. According to a report in The Economic Times, Tata Beverages has purchased the brand Bisleri from Ramesh Chauhan for ₹6,000 crore-₹7,000 crore.
Chauhan, the 82-year-old chairman of Bisleri International, however, says the deal is not yet through even though talks are on. There are other contenders in the picture as well.
The Signal
The news per se is not surprising. The business grapevine has had it for a while that the pioneering mineral water brand was up for sale. But it reveals the failure of the Chauhans to grow the business with family talent. Ramesh Chauhan was quoted as saying that his only daughter Jayanti Chauhan was not interested in the business. However, it was not always so. Jayanti first joined the company in 2009 but left the family business for academics within a year. She returned in 2012 declaring, "The brand is not for sale as long as I'm alive".
Her father Ramesh, famous for building brands such as Thums Up that even the mighty Coca Cola could not kill, was determined to groom her to take over from him. A decade later, the experiment has clearly failed with the scion losing interest.
The next generation, however, is in charge of Parle enterprises owned by other branches of the Chauhan family.
🎧 Bisleri International may soon become a Tata brand. The Ticketmaster-Taylor Swift snafu has drawn the attention of the US Senate antitrust panel. The Signal Daily is available on Spotify, Apple Podcasts, Amazon Music, and Google Podcasts, or wherever you listen to your podcasts.
CONGLOMERATES
Gautam Adani Hunts For Deep Pockets
Last month, we'd told you about Asia's richest men and billionaire rivals, Gautam Adani and Mukesh Ambani, scouting for money to expand their empires. Adani was in talks with GIC and Temasek, among others, to raise $10 billion via stake sale either in group firms or associated entities. The infusion would go towards the conglomerate's green energy, FMCG, ports, and cements businesses.
Mint claims that Adani Group's flagship, Adani Enterprises, is planning a follow-on public offering (FPO) of ₹10,000-20,000 crore ($1.2 billion-2.5 billion) for its green and digital businesses. Business Standard places the overall figure at $5 billion, adding that Adani approached a raft of west Asian funds to also reduce its leverage after banks (and research firm CreditSights) sounded the alarm over the group's staggering debt.
Adani Enterprises stock has skyrocketed 26x over the last five years. The sale would help cut its mountain of debt.
STREAMING
It's Showtime for Amazon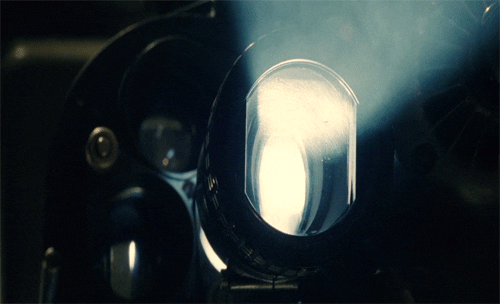 The e-commerce juggernaut wants to make going to the movies cool again. Amazon intends to release 12-15 movies a year and has earmarked $1 billion for theatrical movie releases.
🍿🍿: Not too long ago, Amazon closed its acquisition of MGM, the moviemaker behind the James Bond franchise, to boost its Prime Video catalogue.
Amazon Studios has dabbled with production and distributed movies such as Manchester By The Sea. It then replicated Netflix's limited theatrical release model.
Netflix's Glass Onion will follow the same strategy. Amazon's aggressive push into theatrical releases could set a precedent.
Bye bye: India is facing the repercussions of Amazon's disappointing third-quarter results. In September, we wrote about Amazon wanting to make a dent in the already-crowded food aggregator business. Amazon Foods, which at the time was just expanding, has now been placed on the backburner. The company is also axing its online learning platform Amazon Academy.
FYI
General assembly: Asim Munir, who was ousted as intelligence chief by former PM Imran Khan, will succeed Qamar Javed Bajwa as Pakistan's new army chief.
No. 10: Malaysia's longtime opposition leader Anwar Ibrahim was sworn in as the country's tenth PM by King Sultan Abdullah after the general elections resulted in a hung parliament.
Stickler: Tata-administered Air India has released a 40-plus page grooming circular for cabin crew, with detailed specifications for receding hairlines, top knots, earrings, bindi sizes, and more.
New messiah alert: Binance chief Changpeng Zhao is planning a $1 billion recovery fund to buy distressed crypto assets.
Reverse: Ford is recalling about 519,000 SUVs in the US over fire risks due to faulty fuel injectors.
In the bag?: Online payments firm PhonePe may snap up buy-now-pay-later (BNPL) platform ZestMoney, according to the Economic Times.
THE DAILY DIGIT
$3.5 million
The cost of a single dose of Hemgenix, a recently-approved gene therapy treatment for haemophilia—making it the world's most expensive drug. (CBS News)
FWIW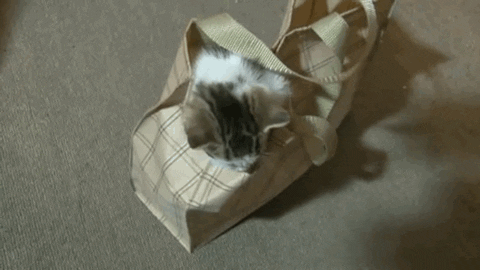 Cat's in the bag: A ginger cat's adventure was cut short after TSA agents at New York's JFK Airport spotted tufts of orange fur poking out of a suitcase. The officials assumed the traveller to be a cat nabber… until the owner confirmed that the cat, named Smells, had sneaked into his luggage. The owner was then called in to collect the tabby, who was equally happy to be whisked away.
Time goes by...: Slowly, if you're watching a World Cup match this time around. Most of the matches are crossing the 100-minute time limit, a far cry from a nail-biting 90-minute game. FIFA's referees have been directed to give players time to enjoy goals and unexpected delays such as injuries, VAR interventions, and substitutions. The "unnaturally lost time" just translates to more time on the field for players who need to cover more ground than they are used to.
On a hope and a prayer: The Soviet-era Moskvich will grace Russian streets after two decades. The plant, which previously belonged to French carmaker Renault, will be designed by Chinese carmaker JAC. The automaker wants to take it slow—600 cars this year—as Russia struggles to revive its economy. Once a car that was associated with Russia, Moskvich declared bankruptcy in 2006. Will this attempt turn things around?
Enjoy The Signal? Consider forwarding it to a friend, colleague, classmate or whoever you think might be interested. They can sign up here.
Do you want the world to know your story? Tell it in The Signal.
Write to us here for feedback on The Signal.