Discover more from The Signal
The Signal is a daily curated newsletter that helps you understand the latest developments in business, tech, finance, economy, and policy with sharp analysis and crisp insights thats fun to read arriving at 8AM daily in your inbox.
Over 81,000 subscribers
Bitcoins are running out
Also in today's edition: India to age soon, Inflation shrinks products, Apple nears $3 trillion market cap, Meta wants to own everything Meta
Good Morning! Chanel has a new boss. The famously family-run French luxury company has hired Leena Nair as its global CEO. She was earlier the CHRO of Unilever. The XLRI graduate replaces Alain Wertheimer who will move to the role of executive chairman.
Btw, our podcast has been going strong for two months now. Tune in on your daily jog, drive to the office, or even as you WFH-ers have breakfast in bed. We promise it'll be music to your ears.
The Market Signal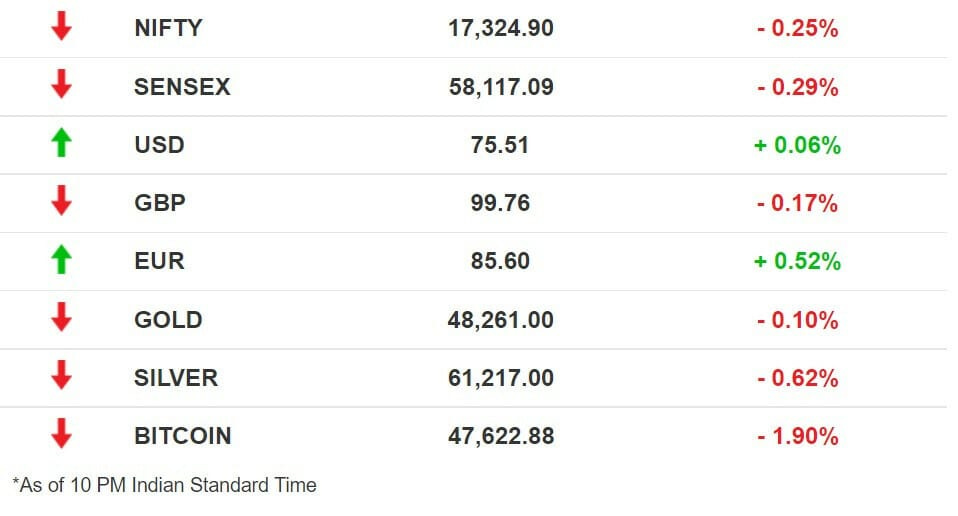 Stocks: After a bit of see-saw trade, benchmark indices closed lower than Monday's levels. Inflation worries continue to dog the market. Wholesale price-based inflation in November rose to 14.23%, the highest since April 2005. Global cues are expected from a US Fed meeting that is under way.
Not Long For India To Begin Ageing
India's population growth is stabilising and it will begin to shrink after some years. That is because the total fertility rate has fallen below the replacement level of 2.1.
The impact: That means the number of babies that will be born would not be enough to maintain the country's age-wise population spectrum at the current level. This has implications. Several states such as Kerala and Karnataka will start ageing rapidly.
That means the number of young people available to engage in productive work will reduce but the size of the aged and dependent population would expand. There will be fewer young people who will have to work more to help take care of a larger number of ageing citizens. It also means that there is little time left to maximise India's demographic dividend.
Global trouble: It is a problem that countries such as Japan and China are facing already. The shrinking of the working-age population in India and China will impact global supply chains too as these two countries are the world's foremost manufacturing and services hubs.
Only 10% Bitcoins Left To Mine
About 90% of Bitcoins have already been mined. Bitcoins, created by an anonymous creator called Satoshi Nakamoto, are mined by solving complex mathematical puzzles.
It took a dozen years to extract 18.9 million out of a total supply of 21 million Bitcoins and the rest is estimated to be mined by 2040. Following the popularity of Bitcoin, cryptocurrencies, as well as the blockchain technology that underlies them, have become a hit in the past several years, especially after the global outbreak of Covid-19 pandemic.
Some countries have started accepting it as legal tender while others are introducing legislation to deal with the new phenomenon.
Who Shrunk My Cheese?
There is shrinkflation on store shelves. Inflation is forcing Indian producers to market products such as cooking oil in smaller, more-affordable packs.
Consumers are bookmarking purchase of electronics for a later day as global supply chain disruptions have made them expensive. Even vegetable prices are eating into home budgets.
The cutbacks: Retail inflation for November 2021 rose to 4.91% while wholesale prices-based inflation shot up to a 30-year high in the same month. Certain raw material prices have set 40-year records.
Household incomes have not expanded in tandem to maintain former buying choices. Poor- and middle-income households have swapped regular products with cheaper alternatives. So producers are shrinking packages to fit into buyers budgets.
Communication expenses have also gone up as Airtel, Vodafone and Jio phone rates have risen by almost 25% since last month.
Silver lining: At least, entertainment is getting cheaper. Netflix India is slashing prices across its plans in a bid to compete with other OTT platforms that are offering cheaper rates.
The Signal
Some company executives say consumers are reacting differently to price rise. The value-conscious ones are looking for bargains in premium products, while 'rational' buyers are down-trading, they say.
In rural India, 60% of household expenditure is for food, crimping the budget for other stuff. Fuel and communications form another big chunk of household bills and both have risen substantially.
Small manufacturers are also feeling the pinch of lower household spending. Data shows 14% of small consumer goods brands have been edged out of the market in the September quarter.
When Colossuses Turn Titans
Apple of the market's eye: Apple is on the cusp of becoming the world's first $3 trillion market cap company as investors remain upbeat on the stock. JPMorgan has already revised Apple's price target from $180 to $210. The impending milestone is the latest feather in CEO Tim Cook's cap, under whose mantle its share price has skyrocketed by 1,400%. Close on Apple's heels is Microsoft, which is valued at $2.6 trillion.
Neu hope: Speaking of Microsoft, the tech giant is reportedly in talks with the Tata Group to invest $2billion-$2.5 billion in the latter's digital business. India's biggest conglomerate is jostling with its more valuable rival, Reliance Industries, for super app supremacy. But that dream (called Neu) is long in the wings; will Microsoft bring it to fruition?
Media mammoth: The biggest players in digital media will now become one behemoth. Vox Media and Group Nine Media are merging. It's the latest in a two-year slew of consolidations that ranged from the Vice-Refinery29 deal to BuzzFeed's acquisition of HuffPost.
Only Facebook Wants To Be Called Meta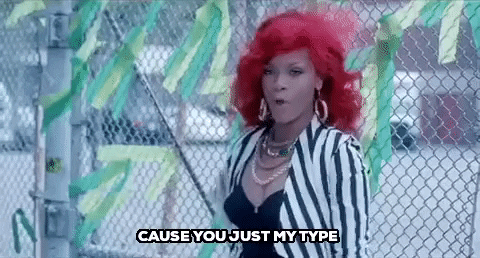 What's in a name? Turns out, quite a lot. (Kylie Minogue would know).
Not only does Facebook want to be called Meta, it wants to own everything called…Meta. Even if it comes at a price; $60 million, for instance. The team is working to bag the trademark assets of Meta Financial Group, the US regional bank. But not everyone got the chance to be courted by Meta.
Here today, gone tomorrow: Four days after Meta's launch, Aussie artist Thea-Mai Baumann's Instagram handle was disabled. Her offence? Holding an account called @metaverse. Follow-ups with Instagram were met with silence.
Reaping in: The name related confusion isn't entirely new. Hours before Facebook announced the rebranding, Meta Materials saw its stock rise. But the Canadian company has little in common with Zuck's.
If anything, this is a good indicator of how difficult corporate rebranding is, even if you are Facebook.
What Else Made The Signal?
Desperado: Israeli firm NSO Group is on the verge of a debt default and could shut down its controversial Pegasus spyware unit or even put itself up for sale.
SIP inflow: Retail investors are piling into the stock markets. Inflows through systematic investment plans in a year have crossed ₹1 lakh crore for the first time, offsetting selling by foreign investors.
Screeching halt: Toyota-backed Technology firm Pony.ai has hit a roadblock. Its permit for driverless testing was suspended in California following an accident in October 2021. Meanwhile, Toyota will also invest $35 billion in electric vehicles to take on Tesla.
Digital asset: Nike is making some quick sprints in the metaverse. It has grabbed RTFKT, a NFT collectible company that also makes virtual shoes.
In hot soup: US coffee giant Starbucks shut down two of its stores in China after it was revealed that it served food with expired ingredients.
Gift a crypto: Brokerage platform Robinhood is reportedly working on a feature that lets users send cryptocurrencies via digital gift cards.
Memecoins for the win: Elon Musk revealed that Tesla will accept Dogecoin for merch on a trial basis.
FWIW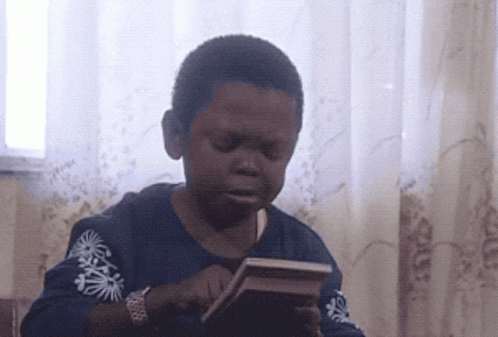 Fat finger: No clickbait, this. Talk about having a bad day at work. An online trader sold his NFT, a limited Bored Ape Yacht collection of 10,000, for $3,000. The problem? It is one hundredth of the actual price, $300,000. The offer was snapped up before he could rectify the number. The user maxnaut has taken it in his stride. Ah, well.
Hashtag Propaganda: Come for the views, stay for the…views. Social media influencers in China are on a mission to make the country seem like a utopian dream. There's a catch. YouTubers are deployed by local governments in an effort to sell the good life. They are paid good money to showcase a responsible government.
Corporate speak: Coronavirus made WFH the new normal. With it came jargon aplenty. As employees reluctantly (depends on who you ask) swapped Zoom calls for face-to-face interactions, phrases were added to the list. With RTO on the cards, how many of these lingos would you want to put to bed?
Want to advertise with us? We'd love to hear from you.
Write to us here for feedback on The Signal.