Discover more from The Signal
The Signal is a daily curated newsletter that helps you understand the latest developments in business, tech, finance, economy, and policy with sharp analysis and crisp insights thats fun to read arriving at 8AM daily in your inbox.
Over 81,000 subscribers
Branded and exiled
Also in today's edition: Put a ring on it; AI's bottomless appetite; NRI bequests to stay put; REITs get beat
Good morning! Nirva, the elusive South African female cheetah, was finally traced by authorities from the Kuno National Park after going awol for 22 days, The Indian Express reports. It was no mean feat, given that Project Cheetah was marred by a string of deaths over the last few months. It took a search team of 100 field staff, including vets and cheetah trackers, and experts from Namibia, to comb through the 20 sq km Kuno landscape every day. Two drone teams, dog squads, and elephants were deployed in the search operation. Now, would you call the cheetah project a massive success?
A quick programming note: We're taking the day off on Tuesday on account of Independence Day. There will be no editions of The Signal, The Impression, and The Signal Daily podcast on Wednesday, August 16. The Signal and The Signal Daily will resume publication on Thursday, August 17.
The Signal is now on Telegram! We've launched a group — The Signal Forum — where we share what we're reading and listening through the day. Join us to be a part of the conversation!
🎧 The Elon Musk-Mark Zuckerberg fight may not happen after all. Also in today's episode: Your daily cup of Joe is about to get more expensive. Listen to The Signal Daily on Spotify, Apple Podcasts, Amazon Music, Google Podcasts, or wherever you get your podcasts.
Today's edition also features pieces by Dinesh Narayanan, Soumya Gupta, Srijonee Bhattacharjee, and Jaideep Vaidya.
If you enjoy reading us, why not give us a follow at @thesignaldotco on Twitter Instagram and Threads.
The Market Signal*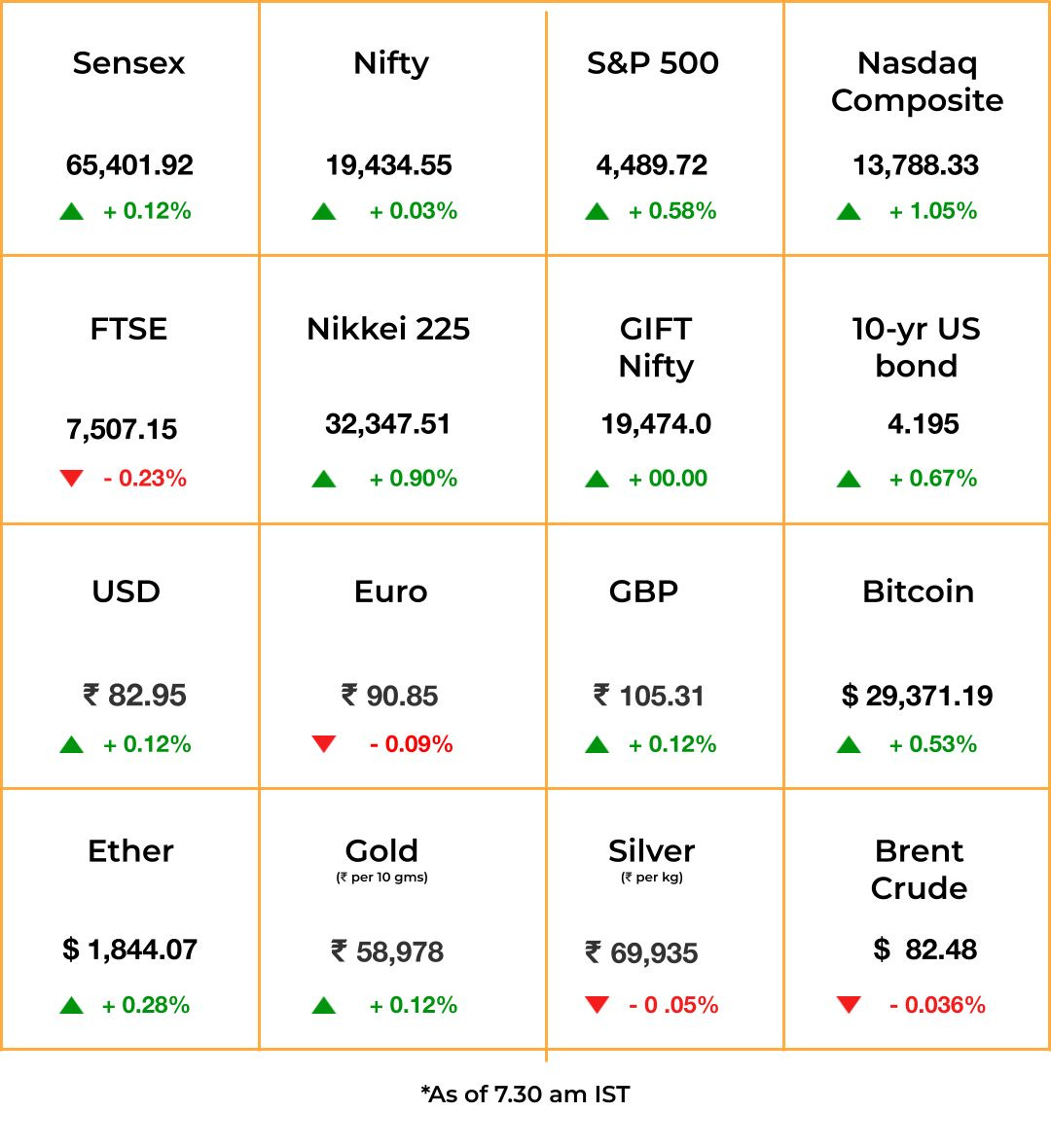 Stocks & economy: Indian financial markets are shut today for Independence Day.
The retail inflation print for July was anticipated, but it shot past analyst forecasts to 7.44%, re-kindling fears of another RBI rate hike.
There is some consolation that when stripped off the impact of food and energy prices, (core) inflation actually moderated. That means prices could fall sharply when fresh vegetable supplies hit the market in the next few weeks.
India's July exports shrank 15.9%, reflecting headwinds from global growth while duty tweaks slowed imports.
The RBI had to step in to rescue the rupee from near record lows as it took cues from wobbly emerging market currencies. Argentina devalued its currency, the Chinese yuan plummeted to multi-month lows while the ruble fell past 100 a dollar.
Missed interest payment by a leading Chinese private wealth manager sparked fears of a broader contagion.
TECH
One Ring To Rule Your Health
After helping make India the world's largest smartwatch market, brands are now shifting focus from consumers' wrists to their fingers. Market leaders boAt and Noise will soon launch smart rings offering accurate health and sleep tracking features.
While India shipped 32.8 million wearables in the June quarter, smart rings haven't caught on yet. The entry of boAt and Noise, which command 40% of the market, could change that, reports TechCrunch. They're targeting second- and third-generation smartwatch users and those who want health and sleep tracking but don't want to ditch analog watches.
Challenges: Fitting smartwatch sensors in a ring, and ensuring the device fits perfectly on the finger to capture data accurately. Then there's the pricing. boAt and Noise breached the market thanks to sub-$30 wearables. Ultrahuman's Ring Air retails for ₹28,499 (~$340), while boAt plans to launch its smart ring in the sub-$80 range.
ARTIFICIAL INTELLIGENCE
Feeding Frenzy
If you are what you eat, then generative AI tools are dine-and-dashers at the all-you-can-eat buffet. That's changing, though. AI majors are paying à la carte rates to whet the bottomless appetites of their large language models (LLMs).
Elaborate: Datasets have swallowed the internet, but need more and better information to sustain themselves. The problem is that demand exceeds supply. According to Epoch AI, all high-quality text sources to train LLMs will be exhausted by 2026. The result: a scramble among AI companies to load their plates with data sources.
OpenAI has deals with Shutterstock and Associated Press. Google is chatting up Universal Music and Warner Music. Asset manager Fidelity is being courted for financial data. Ditto BBC, whose media archives are veritable feasts.
Information providers, once taken for granted, finally have bargaining power. It'll be a while before news publishers form a united front against AI gluttons, though.
REGULATION
Not What The Doctor Ordered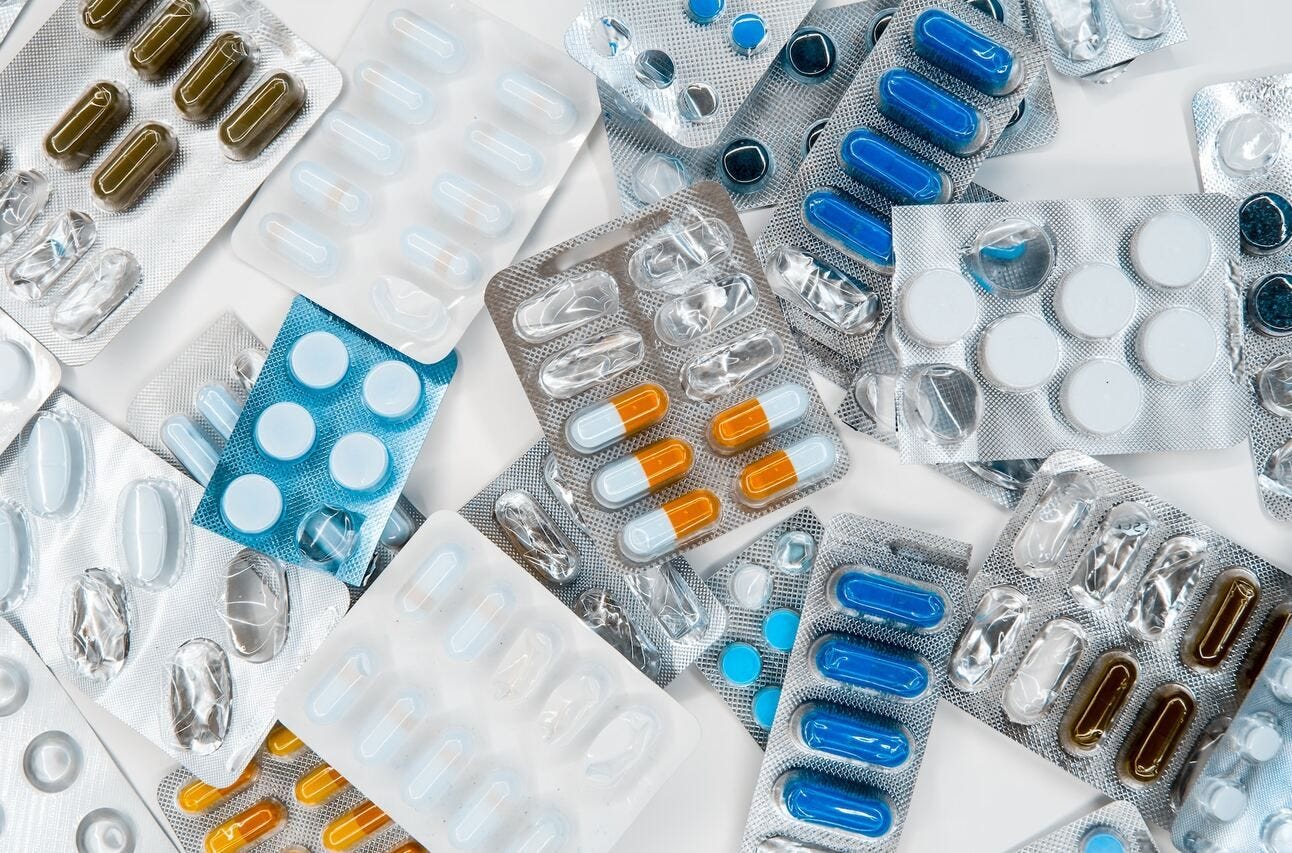 Photo by Roberto Sorin on Unsplash
Indian pharma companies aren't sold on the National Medical Commission's (NMC's) new regulations, which require registered medical practitioners (RMPs) to prescribe generic drugs. More on this later. But first:
Doctors and their families cannot receive any kind of pharma-sponsored benefit, however small, and attend events/seminars sponsored by third parties. The NMC has also restricted doctors from speaking on subjects beyond their core expertise on public platforms, including social media. While pharma kickbacks and freebies are prohibited by law, enforcement is a problem because said law isn't statutory.
RMPs were always required (since 2002) to prescribe generic drugs. But the NMC has enforced penalties. Those who repeatedly violate the regulations will have their licences suspended for a "particular period".
The Signal
The NMC's mandate on prescribing generic drugs—enforced because these medicines are <80% cheaper than branded counterparts and could help Indians manage their healthcare costs—could affect pharma revenues and research and development.
But the biggest concern is drug quality. Generic formulations may be identical, but bioavailability and the testing and processing of inactive compounds varies from company to company. It's also unclear who'll be held accountable for patient safety—manufacturer, doctor, or pharmacist—in the event that a medication causes side effects (or worse). That's because, as Business Standard notes, the "power" to choose the branded version of a prescribed generic will shift to chemists instead of doctors.
Unsurprising, then, that the Indian Medical Association has already demanded a deferral of the regulations for these reasons.
REMITTANCES
Heirs Can't Take Their Bequests Abroad
What's inherited in India stays in India. That seems to be the Reserve Bank of India's rule for those leaving the country.
Non-resident Indians and persons of Indian origin who want to sell houses, land, shares or any other asset they inherited and take the money out of the country are being blocked by the RBI, reports The Economic Times. To be sure, the central bank's permission is required to take out money beyond $1 million in a financial year, but it was not a big hurdle and was generally allowed on a case-by-case basis.
Over the past one-and-a-half years, however, the RBI has been turning down applications. The government has been concerned about rich Indians giving up their Indian passports. Over 87,000 Indians gave up their citizenship this year as of June 2023.
REAL ESTATE
Not Playing Office-Office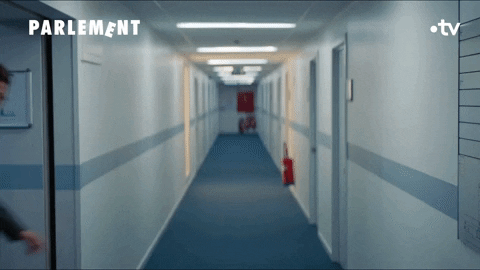 Not ready to go back to the office? Singapore investors would like a word. American firms are vacating large offices as their employees insist on working from home, hurting rental incomes. Halfway across the world, in Singapore, real estate investment trusts or REITs invested in these properties are crashing.
China checks out: Singapore is one of Asia's largest REIT markets. China's slowdown is also hurting them: supermarkets are ending leases early, and investors are worried about falling occupancy in commercial properties like malls and industrial parks. To tide over the crisis, some REITs have asked Singapore's regulator to let them borrow more money than they're allowed to.
India checks in: Offices are no problem for India's fledgling REITs market. Three of the four REITs listed here are invested in offices. They say their holdings will almost double to 180 million square feet of office space by the end of 2024.
FYI
Extra time: Sebi has requested the Supreme Court to give it two more weeks to submit its report on the Adani Group. The markets regulator is investigating short-seller Hindenburg Research's allegations against the conglomerate.  
Hoarding chips: Saudi Arabia and the UAE are stocking up Nvidia's cutting-edge chips used in artificial intelligence applications. 
Snapped up: Logistics unicorn Xpressbees has acquired courier firm Trackon for an undisclosed sum in an all-cash deal.
Leaders of the pack: Anwaar-ul-Haq Kakar has been sworn in as Pakistan's caretaker prime minister. And in a shock upset, far-right politician and Trump admirer Javier Milei won Argentina's primary election ahead of the country's presidential vote on October 22.
In the works?: Manipal Group Chairman Ranjan Pai is reportedly in advanced talks to buy a stake worth ₹250 crore ($30.1 million) in IPO-bound e-commerce firm FirstCry.
Foray: Reliance-backed OTT platform JioCinema has joined hands with Krafton India to livestream the Battlegrounds Mobile India Series (BGIS) 2023.
K factor: SK Telecom, South Korea's largest telco, will invest $100 million in Google-backed AI startup Anthropic.
THE DAILY DIGIT
2 billion+
The number of locally-assembled smartphones and feature phones shipped between 2014 and 2022 as part of the Make in India initiative. (TechCrunch)
FWIW
Ready for it?: Students pursuing their English degree at the University of Ghent, Belgium, will be studying Robert Frost, Jane Eyre, Emily Dickinson, Shakespeare, and... Taylor Swift. We aren't making this up. The singer has inspired a literature course aptly titled, ahem, Literature (Taylor's Version). This elective class aims to highlight themes, styles, and techniques of literary writers from Swift's perspective. Elly McCausland, an assistant professor at the Belgian university and a Swiftie, makes it clear that the session won't be dedicated to mere fangirling. Where do we sign up?
Easy rider: It looks like some customers aren't using robotaxis to just get to their destination. According to a report in The San Francisco Standard, a growing number of people are using them for sexytime. While having sex isn't against the rules (as yet) in Waymo and Cruise vehicles, what happens in RoboTaxis doesn't always stay in RoboTaxis. There are chances that the sexcapades may have been recorded. One study in 2018 had predicted that sex on the road will become a common phenomenon. Even Nostradamus wouldn't have seen this… coming.
Take that time off: Turns out that unlimited paid time off not only benefits employees, but also the stocks of companies with such policies. For one, the perk helps attract top talent. According to a Markets Live Pulse survey, 64% of 1,061 respondents revealed that firms offering unlimited vacation do better than S&P 500 companies. Btw, employers concerned about workers exploiting such policies needn't worry. If anything, staffers feel guilty taking time off when the days off are undefined. Even worse, about 60% of finance pros admit to checking messages while out of office (peak capitalism, ftw).