Discover more from The Signal
The Signal is a daily curated newsletter that helps you understand the latest developments in business, tech, finance, economy, and policy with sharp analysis and crisp insights thats fun to read arriving at 8AM daily in your inbox.
Over 81,000 subscribers
Bollywood goes bust
Also in today's edition: The undoing of Chamath Palihapitiya; China wants to boost its birth rate
Good morning! Scotland has become the first country to offer free period products. BBC reports that sanitary pads and tampons will be distributed across community centres, educational institutions, and dispensaries thanks to the Period Products Act. Meanwhile, Sweden—an exemplar of social democracy—continues to cramp the wheels of the wagon with a 25% tax on feminine hygiene products.
Hello readers, The Signal team has had its nose to the grindstone to keep you up to date every day. It is taking a breather this week owing to the series of public holidays. You will still get your daily fix at the usual time. Only a bit shorter than usual.
If you enjoy reading us, why not give us a follow at @thesignaldotco on Twitter and Instagram.
The Market Signal*
Stocks: Benchmark indices zoomed on Wednesday, their longest winning run this year. The Sensex crossed the 60,000 mark for the first time since April. IT, PSU banks and power shares advanced. Bharti Airtel shares marched ahead after the telecom major paid ₹8,312.4 crore to clear its four-year installment for the 5G spectrum.
Early Asia: The SGX Nifty (-0.11%), Hang Seng Index (-0.30%), and Nikkei 225 (-0.99%) sagged at 7.30 am India time.
MOVIES
It's Raining Flops In Bollywood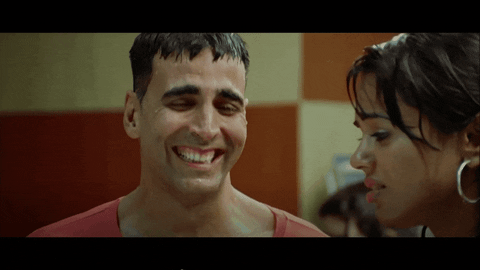 Bollywood has a problem on its hands. 
The big names aren't guaranteeing blockbuster successes anymore. Akshay Kumar, one of B-Town's biggest crowd-pullers, received a harsh reality check after a troika of 2022 flops in Raksha Bandhan, Samrat Prithviraj, and Bachchhan Paandey. 
Obscene star fees that hike film budgets is another elephant in the room. Industry insiders are calling for a correction in take-home salaries, in line with box office performance. Kumar charges at least ₹110 crore per film. 
The Signal
The pandemic altered entertainment consumption as viewers turned to streaming platforms. It's a habit they found comfort in, much to the chagrin of distributors and exhibitors who were banking on post-Covid footfalls. Movies are still dropping on OTT within eight weeks of theatrical runs. Aamir Khan intended to release Laal Singh Chaddha six months post-release, but there's no telling whether streaming views will compensate for its poor reception.
Bollywood's poor returns also boil down to the perceived dearth of good or original content. While large-scale pan-India (K.G.F.: Chapter 2, RRR, Pushpa) and Hollywood movies (Top Gun: Maverick) worked, Laal Singh Chaddha, Shamshera, and Jayeshbhai Jordaar failed. Only Bhool Bhulaiyaa 2, The Kashmir Files and Gangubai Kathiawadi fared well. 
Ranbir Kapoor's ₹450 crore mega project Brahmastra, Shah Rukh Khan's Pathaan and Hritik Roshan's Vikram Vedha are in the pipeline. But they are being targeted by the boycott brigade. 
Director Anurag Kashyap blames the downturn on reduced spending power. Audiences have made their stance clear: they are spoilt for choice, and they want bang for their buck in the era of inflation. Bollywood is in need of divine intervention. 
MARKETS
SPAC King Loses His Crown
Two blank-check companies or SPACs launched by Chamath Palihapitiya have pushed back the initial October deadline to make acquisitions. A few days ago, the SPAC king himself had asked investors for more time to ink deals. 
Downhill: One of the two SPACs, Social Capital Hedosophia VI—a $1.15 billion juggernaut—represents a major chunk of Palihapitiya's portfolio. Extending the deadline to 2023 is a significant setback. Adding to Palihapitiya's woes is the fact that five of his SPACs are trading below the starting price of $10. The once-billionaire's net worth is now less than $700 million. 
Flashback: SPACs were the darlings of Wall Street till high-growth stocks nosedived. Since then, rising interest rates, inflation, potential recession, and looming legislation in the US have worsened their prospects. Palihapitiya's misery has company aplenty.
A MESSAGE FROM THE SIGNAL DAILY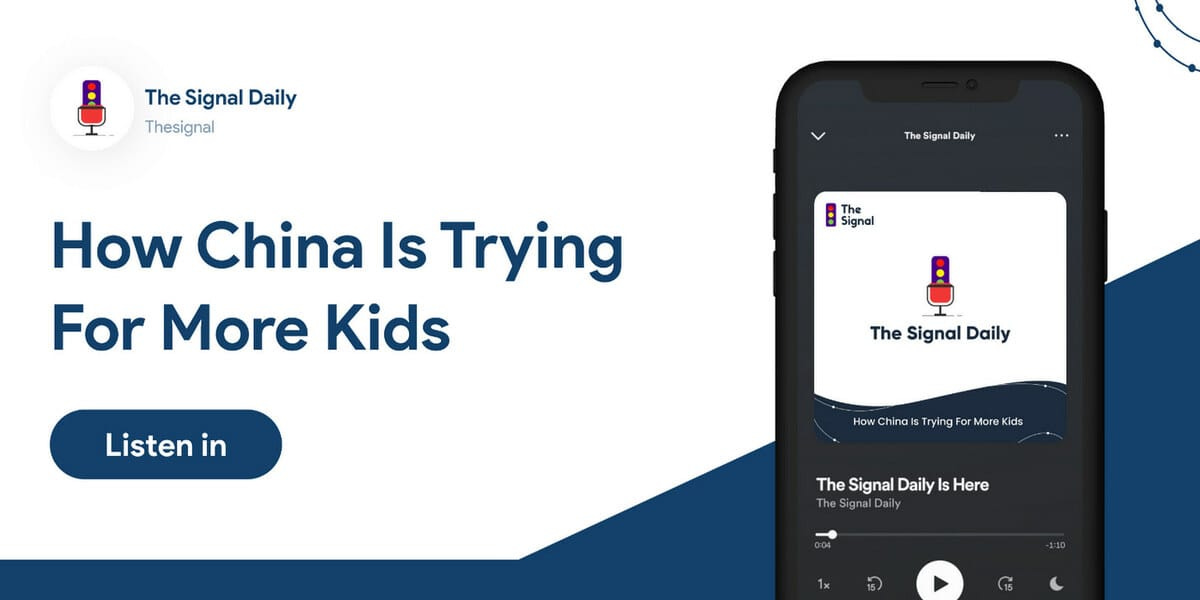 How China Is Trying For More Kids
Scotland became the first country to provide free menstrual items to all citizens. This implies that it is now a legal entitlement for people in Scotland to get free period products when they are in need. One can't help but wonder: @India, when? 
China imposed a controversial one-child policy for 35 long years. It is now desperately trying to lift its birth rate. From encouraging flexible work hours to tax deductions, the Chinese government has come up with a slew of incentives to try to encourage people to expand their families. Perhaps, this is a cautionary tale for India where the demand for a two-child policy keeps propping up off and on. Tune in to know more!
The Signal Daily is available on Spotify, Amazon Music, and Google Podcasts, or wherever you listen to your podcasts.
FYI
Initiation: Zomato-backed logistics provider Shiprocket is the latest to join India's unicorn club after a Series E round that increased its valuation to $1.23 billion.
Hall monitor: IT giant Oracle is auditing TikTok's content and moderation algorithms to ensure that they aren't influenced by China. Meanwhile, young adults in the UK are spending more time watching TikTok videos than broadcast TV. 
Diversifying: In a major development, Apple suppliers will shift Apple Watch and MacBook manufacturing from China to Vietnam.
Exit: Longtime Philips CEO Frans van Houten is resigning following a product recall that cratered the company's market value by 50%.
Yuck: Women contracted to test games for Nintendo's American outpost have come forward with allegations of unequal pay, sexual harassment, and a frat boy work environment.
Slump: Tencent reported its first revenue decline (3%) since 2014 and a 56% drop in net income for the June 2022 quarter.
D-day: Apple is hoping to drop the iPhone 14 line, Macs, iPads, and Apple Watch models on September 7, according to Bloomberg.
FWIW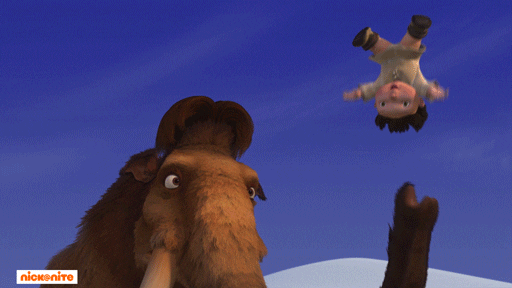 Resurrection men: Colossal Biosciences, backed by Paris Hilton and Chris Hemsworth, is working on bringing back the extinct Tasmanian tiger and the woolly mammoth (shrinking ice caps, anybody?). Opinions are unsurprisingly divided. As Ian Malcolm famously said in Jurassic Park: "Your scientists were so preoccupied with whether or not they could, they didn't stop to think if they should."
Going nuts: Gaming downturn be damned, an indie title with an unusual protagonist has gone viral even before release. Squirrel With A Gun features… what else, but a squirrel with a gun. Gameplay includes using gun recoil to move through the air and committing crimes against humanity while donning tiny hats and accessories. We dig.
Catfish chronicles: New York's prime luxury foods supplier is reeling due to Facebook Marketplace. Regalis Foods—which supplies high-end seafood and other ingredients to eateries—is being bombarded with threats and complaints after impersonators lured people with heavily-discounted rates, but never delivered. FB is apparently blithe about the chaos. Hmm, where have we heard that before?
Enjoy The Signal? Consider forwarding it to a friend, colleague, classmate or whoever you think might be interested. They can sign up here.
Want to advertise with us? We'd love to hear from you.
Write to us here for feedback on The Signal.