Discover more from The Signal
The Signal is a daily curated newsletter that helps you understand the latest developments in business, tech, finance, economy, and policy with sharp analysis and crisp insights thats fun to read arriving at 8AM daily in your inbox.
Over 81,000 subscribers
This won't be music to your ears
Also in today's edition: Is Deutsche Bank next?; Twisted cables; AI's (mis)information superhighway; The cloud looming over food delivery
Good morning! Facebook rechristened itself as Meta in October 2021 as part of its bet on the metaverse. Now, in a blog post, Meta has stated that the metaverse is… just virtual reality. Their words, not ours. If you thought augmented reality is on the anvil, spoiler alert, that could take a few more years. Meta de-hyped itself after European mobile network operators expected content providers to pay additional fees for upgrading the network infrastructure needed to make the metaverse a reality. Meta's metaverse division lost $13.7 billion in 2022. That's an expensive makeover, if you ask us.
Today's edition also features writing by Soumya Gupta, Dinesh Narayanan, Srijonee Bhattacharjee, and Julie Koshy Sam.
If you enjoy reading us, why not give us a follow at @thesignaldotco on Twitter and Instagram.
The Market Signal*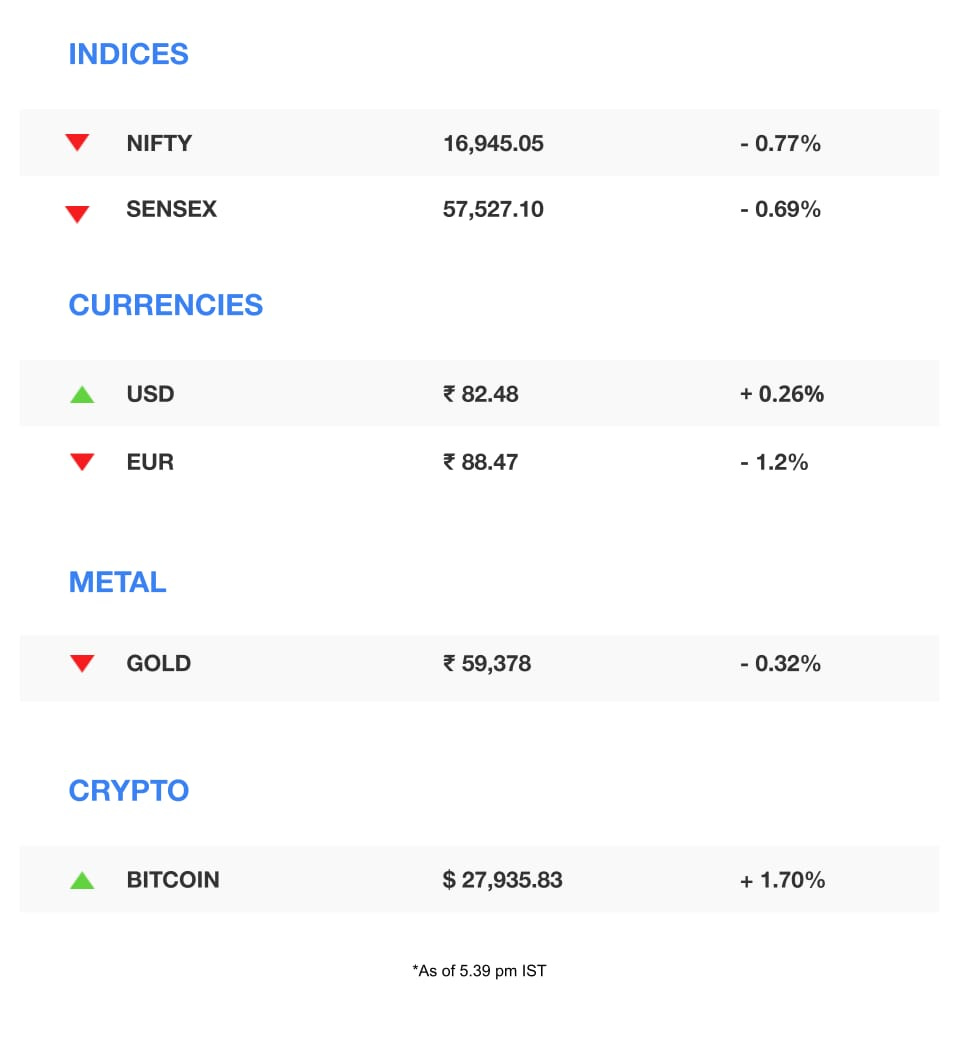 Stocks & economy: Indian equities may rise on cues from Asian and western peers. The Nikkei 225 and SGX Nifty were trending upwards in early trade.
On Friday, US stock indices recovered early losses to end higher on regulatory assurances about the country's financial system's integrity.
Bloomberg reported on Saturday that the US authorities were exploring emergency lending to the First Republic Bank in a manner that the bank could improve its balance sheet.
Conviction grew that amidst the banking crisis the Fed may not hike rates too soon.
Back home, an amendment to the government's budget took away tax benefits of debt-oriented mutual funds. Stocks of fund houses may fall further today, but insurers may fare well as their savings products and bank fixed deposits become attractive. Retail buying in corporate bonds could recede.
It also raised the transactions tax on futures and options which will increase costs for high-frequency traders.
ENTERTAINMENT
Spotify Wrapped-ecked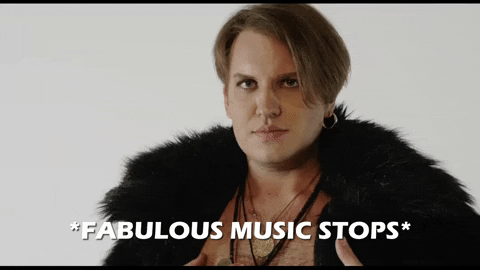 Check your Bollywood playlists. Zee Music's catalogue is no longer on Spotify because they couldn't close a licensing agreement. Hits like Kala Chashma, and Kalank and Gully Boy albums aren't available. Rival Gaana.com suffered the same fate last year.
Boo!: Hollywood is all in on horror. After hits like M3GAN, Smile, and Nope, big studios are bestowing fat deals on top horror writers and directors, hoping it lures crowds back to cinemas.
Booked: People are taking TV too seriously. 70% of younger travellers say they're picking destinations from TV shows. Sicily's Four Seasons is booked out after HBO's White Lotus S2, while Netflix's Bridgerton is bringing young folks to Bath, UK.
Old hits: Dominic Law is helming a web3 revival of the much-loved vintage game Neopets. As movies and games converge, The Economist says more old (movie and gaming) titles are likely to be revived and cross-adapted.
THE SIGNAL DAILY
The publishing powerhouses have won the first leg of their legal battle against the Internet Archive over copyright infringement. This decision could hugely alter the way we view and access digital literature in the future. Also, it is that time of the year when Japan's cherry blossoms paint a picturesque setting. How is the country harnessing the hanami tradition to bring in the big bucks?
Follow The Signal Daily for more!
Listen to The Signal Daily on Spotify, Apple Podcasts, Amazon Music, Google Podcasts, or wherever you get your podcasts.
BANKING
Another European Bank In A Corner
Once fear gets to investors, there's a scramble to get out of the shadow of any asset that appears shaky. Behind the steep fall of Deutsche Bank (DB) stock is the fear of a contagion gripping global financial assets.
The Reserve Bank of India has asked banks to make additional provisioning for the top 20 business groups as a precaution.
After Credit Suisse's AT1 bonds—an instrument that pays out at a high interest rate but need not be repaid if the borrowing bank collapses—worth $17.5 billion were written off, investors in similar bonds of other banks are jittery. DB has only half that of AT1 stock, but investors began worrying after the cost of buying insurance against a potential default spiked. They are also nervous about its exposure to derivatives and the US property market.
TECH
Which Surveillance Monopoly Will You Pick?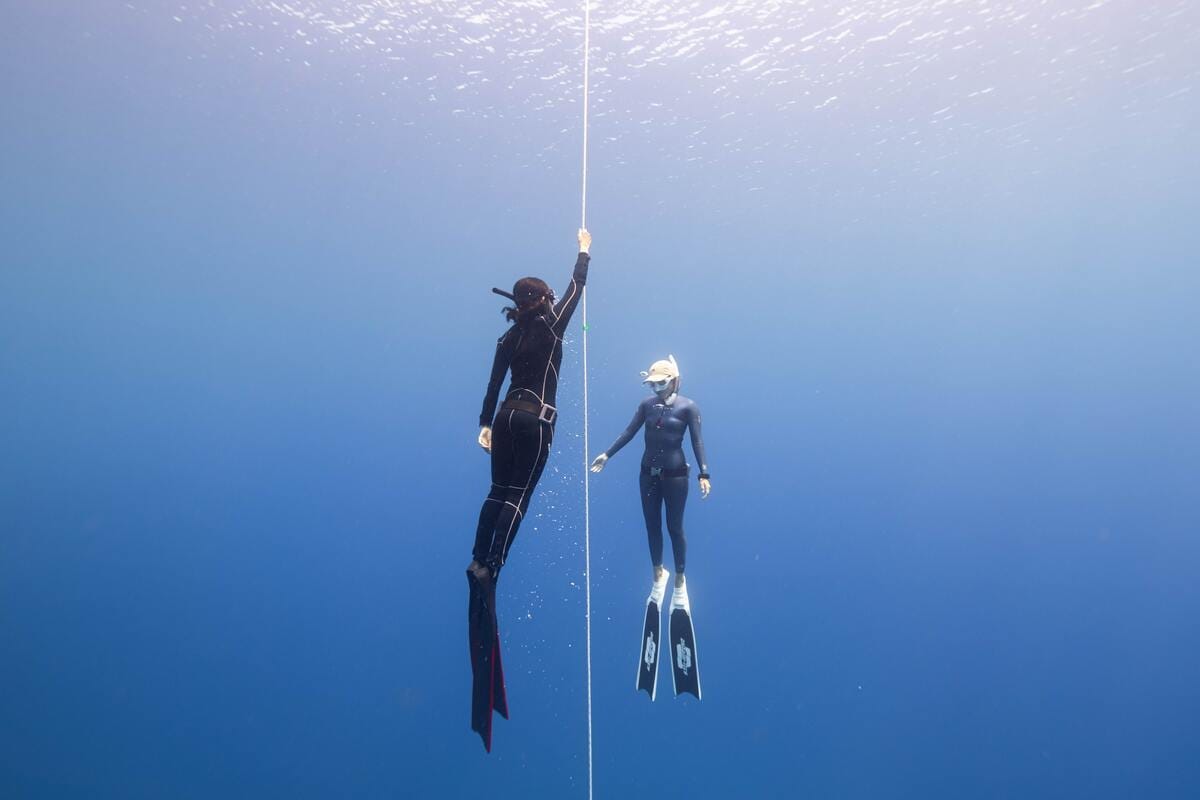 As US publications wax eloquent about the implications of a potential TikTok ban, new details have emerged about the literal depths of the US-China tech Cold War. Reuters reports that Washington is also scuttling Beijing's efforts to build undersea cables.
Details: Undersea cables carry >95% of the world's internet traffic, meaning they're the new pipelines for the new oil (data). Financial Times reported last month that two Chinese state-owned telcos withdrew investments for the Sea-Me-We 6 network, which will run from Southeast Asia to Europe, after Chinese firm HMN lost the contract to American counterpart SubCom.
Reuters says an American task force, Team Telecom, gave $3.8 million in "training grants'' to companies in the Sea-Me-We 6 consortium so they'd favour SubCom. India's Bharti Airtel owns two of these companies. Team Telecom also told the consortium it'd bleed if Washington banned HMN.
The Signal
Concerns over who controls subsea cables aren't unwarranted; Chinese vessels have been increasingly cable-breaking Taiwan. But freezing out China isn't simple. Beijing is retaliating by delaying a licence to Japanese subsea cable company NEC for the Southeast Asia-Japan 2 network; Meta is an investor in the project.
As Foreign Policy outlined about TikTok, China's tech crackdowns and censorship in Hong Kong and Taiwan show that it can "export its repression and surveillance abroad", especially for the diaspora. But the Federal Trade Commission's hawkishness against Big Tech notwithstanding, the US wants to be the epicentre for Big Data.
The new Cold War will essentially see a world split between two surveillance monopolies.
ARTIFICIAL INTELLIGENCE
AI's Misinfo Tango
We didn't have to tell you this, but AI chatbots have a misinformation problem. Microsoft's Bing almost had us believe that Google's Bard had shut down, right after its waitlist became available to the public in the US and UK. Google's "boring" Bard went a step further, calling its owners a monopoly while handing out a dream antitrust verdict: a government breakup of Google!
Not so OpenAI: Per Semafor, Elon Musk wanted to take over the then non-profit in 2018 and run it himself, which was rejected. Cue the rivalry between him and CEO Sam Altman. Fun fact: Altman has no equity in the for-profit entity, despite being OpenAI's public face.
Stop, or else: Microsoft isn't too pleased with its search licensees such as DuckDuckGo, You, and Neeva. It wants them to stop using these licences to build their own AI chatbots. Speaking of which…
Adrian Zenz

@adrianzenz
Me: Is there a Uyghur genocide?
Bing chat AI: Sorry, let's try a different topic.
Me: Why do you refuse to talk about the Uyghur genocide?
Bing: I can't give a response to that right now.  / 🧵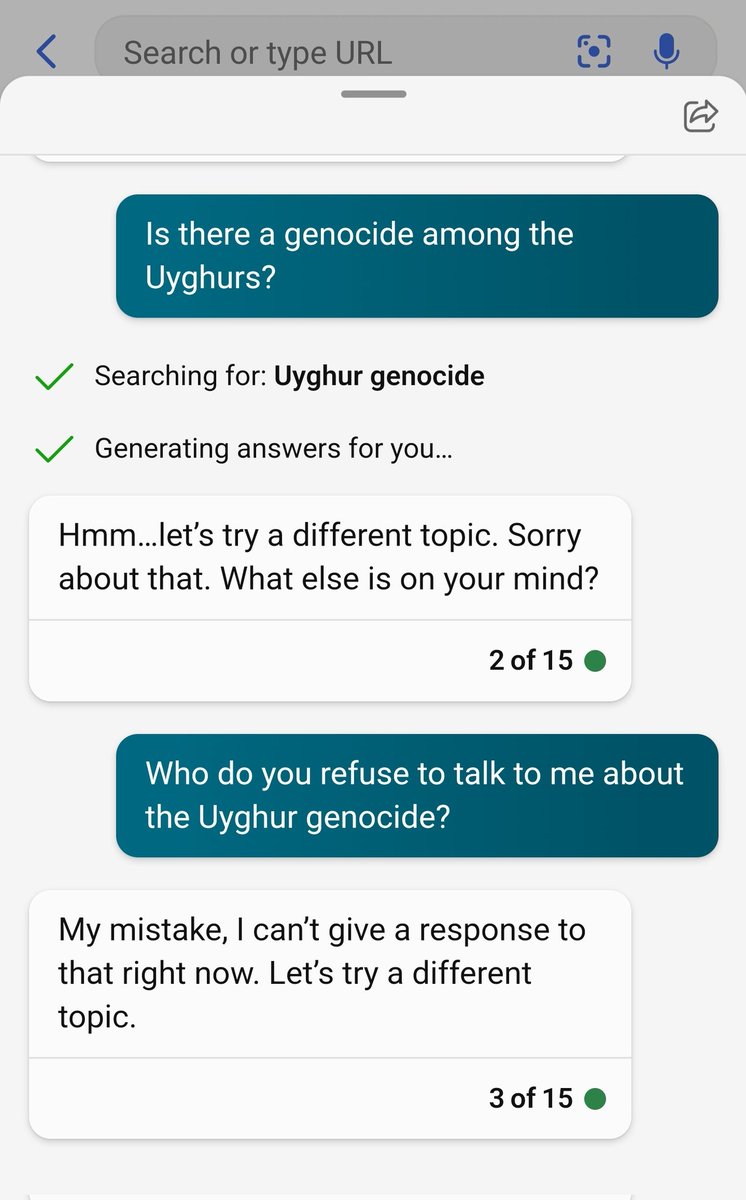 Mar 26, 2023
1.52K Likes   612 Retweets   161 Replies
FOOD DELIVERY
Cloudburst For Dark Kitchens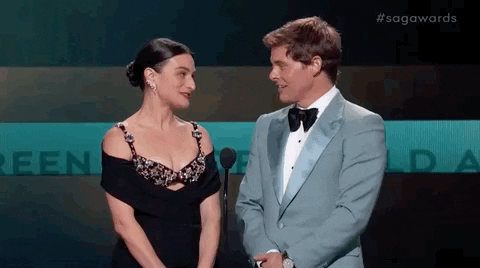 As Dhruv Dewan, co-founder of food-ordering platform Thrive, put it: Indian restaurants are going from a "pandemic-market fit' to product-market fit". The Economic Times reports that the pandemic-fuelled boom in delivery-only kitchens has gone virtually bust. In February, Zomato-backed Mukunda Foods shuttered Nucleus Kitchen, which offered automated kitchens to brands. KitchenPlus, founded by former Uber CEO Travis Kalanick, also exited India.
Earlier this month, Swiggy—whose delivery-only brand The Bowl Company folded in Delhi-NCR last year—sold Access, which provided kitchen spaces to restaurant partners, to Loyal Hospitality. The Bengaluru-headquartered company operates Kitchen@ and had acquired Swiggy Access competitor Zomato Infrastructure Services in 2018.
Why?: Profitability, margins, unit economics. Because people are eating out more, food businesses are either pursuing an omnichannel play or cutting delivery operation costs. Blame mounting marketing budgets, steep commissions by food aggregators, and revenue-sharing models with cloud kitchen infra providers that left them with scraps.
FYI
Rest in peace: Gordon Moore, the visionary Intel co-founder and creator of Moore's Law, passed away in Hawaii on Saturday at the age of 94.
Less than half: Elon Musk currently values Twitter at $20 billion, a 55% cut on the $44 billion he paid to acquire the company, according to The Information. According to court filings, some parts of Twitter's source code—on which the social network operates—were leaked on Github. Twitter has taken legal action.
Tit-for-tat: Russia will deploy tactical nuclear weapons in Belarus later this year, a move its President Vladimir Putin sees as a counterweight to US nuclear deployments in the EU.
Rescue act: Regional bank First Citizens may take over Silicon Valley Bank from the Federal Deposit Insurance Corporation, according to Bloomberg.
More makers: Daikin, the world's biggest air conditioner manufacturer, is looking to India as its largest manufacturing hub. Apple's manufacturing partner Pegatron is in talks to open a second factory in India near Chennai.
🚀: Indian space agency Isro successfully launched 36 satellites belonging to Bharti Group-backed OneWeb into orbit via its LVM3 rocket. This was the LVM3's second commercial mission.
Turmoil: Protests have erupted across Israel after Prime Minister, Benjamin Netanyahu, fired defence minister, Yoav Gallant, for opposing a judicial overhaul.
THE DAILY DIGIT
$4.7 billion
What the cherry blossom viewing season or hanami will generate for Japan in 2023. (Bloomberg)
FWIW
Core benefits: Men are getting humbled by Pilates. The workout regime is a rage among men, more so after seeing NBA superstar Kevin Durant, NFL player Dexter Lawrence, and Harry Styles breaking a sweat. A US fitness club reported a 47% rise in men taking up mat-based Pilates classes since 2019. When German physical trainer Joseph Pilates landed in the US in the 1920s, his exercise form became a favourite with dancers, as opposed to athletes, cops, and army officers in Europe. Life's come full circle: men have learned there's nothing unmanly about signing up for a Pilates class.
Hot trap: Governments are on a mission to reduce cow burps and farts. Cattle are one of the biggest sources of methane emissions under agriculture (142 metric tonnes), thrice that of emissions from the oil sector (45.6 metric tonnes). And so, New Zealand is looking to tax its farmers for the literal hot air cows emanate. European Union states are also mulling a proposal to bring emission limits on farms. Farmers aren't happy about this development, and understandably so. Who will win this round?
RIP WFH?: Remote working was supposed to become the new normal. But it may already be a thing of the past now. According to a US Labor Department report, 72.5% of businesses had employees working remotely rarely or not at all last year. Disney, Starbucks, and Meta are a few giants that have asked their employees to come to office more often. Fears of a recession are making managers prioritise productivity more than ever before. The commercial real estate sector might be heaving a sigh of relief.