Discover more from The Signal
The Signal is a daily curated newsletter that helps you understand the latest developments in business, tech, finance, economy, and policy with sharp analysis and crisp insights thats fun to read arriving at 8AM daily in your inbox.
Over 81,000 subscribers
Brand endorsements are going south
Also in today's edition: Smart TVs turn home hubs; Regulators frown on doctor freebies; RIP Cyrus Mistry; GPS rogues roam international waters
Good morning! The term 'end of an era' is bandied about casually, but few people are as worth the adage as one of the world's greatest athletes is. Serena Williams, who played her first professional match in 1995, retired after losing 7-5, 6-7 (4), 6-1 to Ajla Tomljanovic in the US Open on Saturday. She holds 23 Grand Slam singles titles, the most of any contemporary tennis player so far. Thank you for the memories, Serena. You had nothing left to prove.
🎧 Amazon's Lord of the Rings prequel has created a viewership record on Prime Video. Fintech firms Paytm, Razorpay, and Cashfree faced raids by the Enforcement Directorate over the weekend. But why? The Signal Daily is available on Spotify, Amazon Music, and Google Podcasts, or wherever you listen to your podcasts.
If you enjoy reading us, why not give us a follow at @thesignaldotco on Twitter and Instagram.
The Market Signal*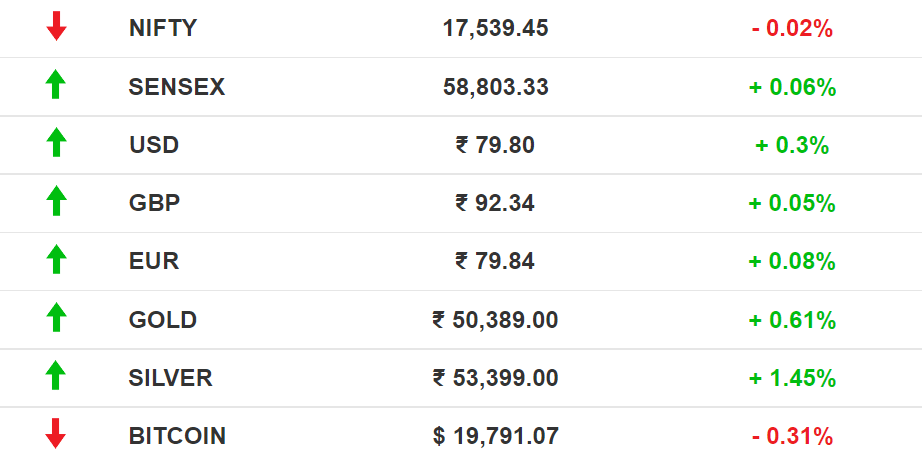 Stocks: All eyes will be on the European Central Bank as it is expected to announce rate hikes this Thursday. The OPEC+ meeting on Monday could impact oil prices. Saudi Arabia is expected to push output cuts.
Early Asia: The SGX Nifty was down -0.24% from its previous close at 7.30 am India time. The Hang Seng Index (-1.28%) and Nikkei 225 (-0.21%) also slumped.
TECHNOLOGY
TVs Are Morphing Into Smart Ecosystems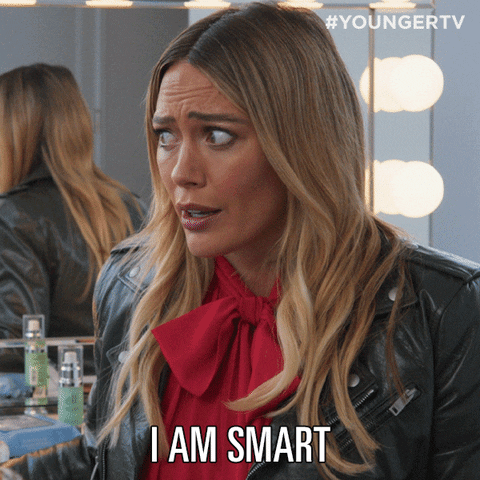 Last month, we told you about the not-so-idiot box dominating Indian households despite the fall in cable subscriptions. No wonder Samsung—which occupies second place in India's burgeoning smart TV market—launched its ad-supported Samsung TV Plus service in the country late August.
Protocol now reports that smart TV brands, including Vizio and Roku in the US, are doubling down on programming and rendering dongles such as Amazon's Fire TV stick obsolete.
Endgame IoT: Smartphones rule the world but smart TVs are no pushover. They're nucleuses for home connectivity and entertainment and a big reason why Netflix is going hammer and tongs on gaming.
Samsung is building a TV ecosystem with gaming, fitness, and premium programming. Google is integrating home security and fitness in Android TV. Roku is developing technologies to use smart device WiFi for intrusion detection.
HEALTHCARE
Pharma Freebies To Doctors May Become History
That's if the Uniform Code for Pharmaceutical Marketing Practices becomes an Act. An ongoing Supreme Court petition filed by the Federation of Medical & Sales Representatives Association of India—which accused Dolo manufacturer Micro Labs of bribing doctors with ₹1,000 crore worth of freebies—has spurred the Centre into tightening regulations to bar such unethical practices.
Nexus: Another SC petition claimed that pharma companies not only sponsor doctor trips and conferences, but bribe medical practitioners with gold coins, home appliances, and laptops. However, current codes of conduct are unenforceable due to a power tussle between the Health Ministry and the department of pharmaceuticals, which falls under the Ministry of Chemicals and Fertilizers.
Tangent: The Times Of India found that some medical crowdfunding campaigns are either fake or inflating treatment costs.
ENTERTAINMENT
Churn Comes For Celeb Endorsements
The spate of Bollywood flops is now affecting actors' brand value (and wallets). Akshay Kumar (Samrat Prithviraj, Bachchhan Paandey, Raksha Bandhan) and Ranveer Singh (83, Jayeshbhai Jordaar) are victims. Ranbir Kapoor had an unfortunate run with Shamshera. A lot is riding on his next, Brahmastra. If it fails, his brand value will also be downvoted.
As a result, brands are now turning to south Indian stars who are gradually amassing a nationwide fanbase.
The Signal
Allu Arjun, who gained pan-India prominence after Pushpa, reportedly commands ₹7.5 crore per day for endorsements. Arjun's co-star Rashmika Mandanna has shared screen space with Varun Dhawan and Vicky Kaushal for Kingfisher and Amul Macho, respectively. Samantha Prabhu has become a sought-after name, with Myntra, Fanta, Mamaearth, Lux and Dabur Vatika queuing up for dates.
It's easy to see why. According to the exchange4media report, South Indian films collected ₹4,000 crore in 2019 domestic revenues, behind Bollywood's ₹5,200 crore. Tables turned in 2021, with south Indian films making ₹2,400 crore. Bollywood crawled at ₹800 crore.
OTT democratised content and killed the Bollywood superstar. South Indian stars aren't as popular on social media (yes, influencer marketing is serious business). It's why they are comparatively cheaper and a lucrative option for brands. FWIW, the south Indian industry is winging it at the moment.
OBITUARY
Cyrus Mistry Is No More
Cyrus Pallonji Mistry, 54, whose stint as the chairman of Tata Sons was clouded by a public corporate joust with group doyen Ratan Tata, died in a road accident near Mumbai. He's survived by wife Rohiqa and two sons.
Shapoorji days: Indian-Irish Mistry earlier headed his family business, the Shapoorji Pallonji Group, which was also Tata Sons' largest shareholder. In 2013, Mistry was tasked with finding a person to lead Tata Sons but in a surprise twist Ratan Tata handpicked him to helm the conglomerate. He was the second Tata Sons honcho after Nowrozji Saklatwala to not be surnamed Tata, but the stint ended in a dramatic ouster in October 2016.
Acrimonious end: A bitter NCLAT dispute ensued. The tribunal initially ruled in Tata's favour, but upheld Mistry's appeal and restored him as Tata Sons chairman. Mistry, however, only sought a board seat. The Tatas appealed against the reappointment in the Supreme Court and got a stay in 2020.
NAVIGATION
Shady Ships Rig GPS To Circumvent Ocean Laws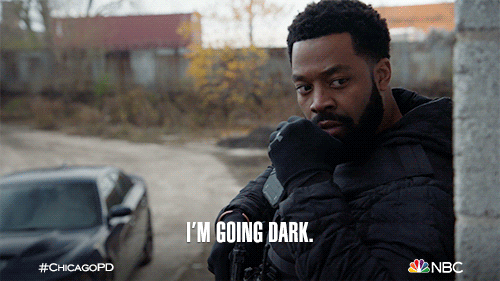 Subterfuge is thriving across the seven seas. Maritime data company Windward reveals that ships are gaming GPS coordinates to conceal their real locations. It identified over 500 instances of vessels manipulating automatic identification systems (AIS) with VPN-like techniques.
Why this matters: About 200 countries are signatories to the 2015 UN maritime resolution that mandates AIS. While "going dark" by turning off satellite signals was no longer an option, operators—notably from China and Cyprus—adapted. Techniques include stealing coordinates from legitimate ships to mislead trackers.
Location masking on international waters was once confined to military use. That technology is now available in the black market for trade in sanctioned goods from countries such as Venezuela. The development has profound implications for international trade and organised crime.
FYI
Drained: Bengaluru-based IT companies estimated a one-day loss of ₹225 crore due to the August 30 flood that disrupted transit in Bengaluru's Outer Ring Road corridor.
Lina Khan-ned: The US FTC is reviewing Amazon's $1.7 billion deal to buy iRobot and investigating the e-commerce giant's $3.9 billion acquisition of One Medical.
Moving up: India will be the world's fifth largest economy after leaping past the United Kingdom in the last three months of 2021.
Search party: India's Enforcement Directorate raided the Bengaluru offices of Paytm, Razorpay, and Cashfree as part of a probe against Chinese loan apps.
Speeding up: Netflix is likely to launch its ad-supported tier on November 1 in a bid to checkmate Disney Plus' launch of its Disney Basic Plan in December.
Second strike: NASA pushed back its plans of launching moon rocket Artemis I for the second time in a week, this time due to a hydrogen leak.
Trim the fat: SoftBank will let go of at least 20% staff (100 positions) at its bleeding Vision Fund operation. The cuts will likely include staff in the UK, US, and China.
FWIW
Two-faced tank: What do you call a two-headed tortoise with two personalities, two pairs of lungs, and two hearts? No punchline here, his name is Janus. The Greek tortoise requires round the clock TLC due to his delicate situation, which includes his conflicting personalities butting heads both literally and metaphorically. Janus turned 25 on Friday. There's a Leonardo DiCaprio joke somewhere, but we desist.
E-commerce turns ring-bearer: It was only a matter of time, but Amazon has come for themed weddings too. US couple Jing Gao and Eddie Levine—who met at an e-commerce conference—shared their first kiss outside an Amazon summit. Which means Amazon featured heavily in their nuptials and reception. Guests were treated to Amazon paraphernalia in mini shopping carts. Jeff Bezos must be ecstatic.
Gold dust: This may make people with dust allergies squirm. An international consortium of scientists found that kids brought up on family farms are less prone to allergic reactions as adults. As a result, they're developing 'farm dust treatment'– which, as the name implies, involves extracting compounds from barnyard dust. The researchers are also working on a treatment based on unprocessed milk.
Enjoy The Signal? Consider forwarding it to a friend, colleague, classmate or whoever you think might be interested. They can sign up here.
We recently got funded. For a full list of our investors, click here.
Want to advertise with us? We'd love to hear from you.
Write to us here for feedback on The Signal.