Discover more from The Signal
The Signal is a daily curated newsletter that helps you understand the latest developments in business, tech, finance, economy, and policy with sharp analysis and crisp insights thats fun to read arriving at 8AM daily in your inbox.
Over 81,000 subscribers
Broke Barça is spending wild
Also in today's edition: Ad fuel worsens tech fire; Russian salve for Indian inflation; US breathes down Huawei's neck; Anglo satellite operator receives French signal
Good morning! The country with the world's highest incarceration rate is giving former prisoners a second chance. Scratch that, it's US corporations that are giving them a second chance. CNBC reports that the Second Chance Business Coalition—comprising JPMorgan, PepsiCo, Walmart, Microsoft, Slack, and more—are helping the formerly-incarcerated transition from prison to the workplace. Business with a heart, sure, but also a way to find workers in this dreaded economy.
🎧 Jailbirds are getting a second chance as techies in the US.
If you enjoy reading us, why not give us a follow at @thesignaldotco on Twitter and Instagram.
The Market Signal*
Stocks: The past one was a good week for global and local equities. Indian indices cast off earlier gloom and rose over 4% in the past few sessions. Signs of inflation slowing down with oil prices off their highs, and corporate earnings in the US coming in better than expected lifted sentiment too. Several biggies, including Microsoft, Alphabet, Meta, GE and GM, will report earnings in the coming week. The most awaited event will, however, be the US Fed's rate-setting meeting.
Early Asia: The SGX Nifty declined 0.44% at 7.30 am India time. The Hang Seng Index (-0.68%) and Nikkei 225 (-0.76%) lingered in the red.
BUSINESS OF SPORT
Barça's Survival Tiki Taka: Sell Its Soul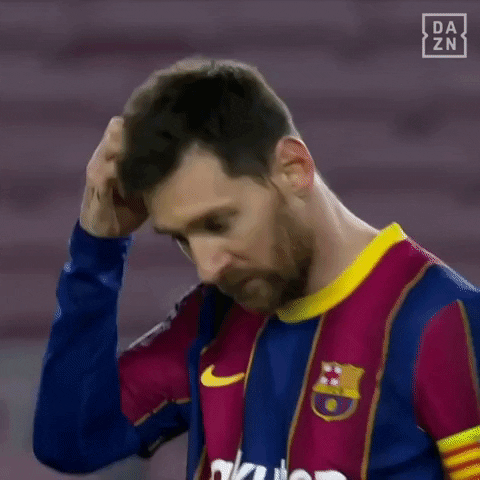 FC Barcelona is broke AF. We're talking €1.5 billion ($1.53 billion) in debt, with player salaries alone accounting for 103% of its income. The Catalan football club's management also spent over $109.96 million in this year's summer transfer window.
Out of pitch: Barcelona sold 25% of its La Liga TV rights to US private equity group Sixth Street for the next 25 years. Then there was Spotify Camp Nou, and the club opening up membership to welcome everyone. Last year, it secured €525 million ($536 million) in debt from Goldman Sachs, which was extended this year.
Payoffs? These deals are attempts to bring in more money for the club, which famously did not have a shirt sponsor until 2006. But as the saying goes, it's the hope that kills. And it's going to need more than just Polish footballer Robert Lewandowski, who just transferred to FC Barcelona for a whopping $61 million.
🎧 Debt-ridden FC Barcelona is trying to get on track. Dive in.
TRADE
India Fights Inflation With Russian Imports
Crude oil isn't the only Russian import India's been stocking up on. During Q1 2022, Russia also emerged as India's largest fertiliser supplier. Fertiliser imports (7.74 tonnes in April-June at lower costs) from Russia shot up to 20% of the total imports compared to 6% earlier.
Buffeted by inflation and shortages, India ramped up imports from sanctions-hit Russia which is willing to sell its wares at rates much lower than that in the global market. Other items include coal, soybean, sunflower oil, and non-industrial diamonds. Bilateral trade is expected to jump 40% this year.
Why this matters: While shunning Russian goods led to a cost of living crisis in western countries, buying more from Moscow helped India slow the pace of price rise. India-Russia trade also got a boost when the RBI allowed international rupee invoicing. It helps avoid spending in foreign currency which erodes rupee's value. A weakening rupee contributes to inflation.
SATELLITE TELEPHONY
Sunil Mittal-Backed OneWeb Gets A White Knight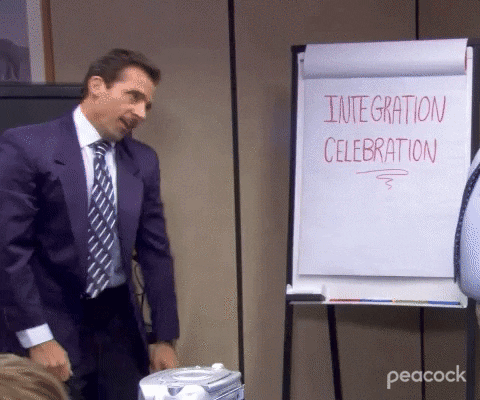 French satellite operator Eutelsat is set to take over OneWeb, a UK government company.
Ownership: Eutelsat, owned by the French government with the Chinese sovereign fund as an investor, already has a 24% stake in OneWeb. Indian telecom Czar Sunil Bharti Mittal is a 30% owner too.
Deets are not known but Financial Times reported that a deal could be announced today.
The Signal
Satellite broadband is ideal for countries such as India, which should urgently connect its far flung villages as the government increasingly leans on technology to deliver services to citizens. Underground cabling has been painfully slow. Using low-orbit satellites is a promising but expensive proposition. With the deal with Eutelsat, OneWeb hopes to be able to defray capital costs across multiple stakeholders. Europe is not alien to the collaboration model; Airbus and Arianespace, for instance.
OneWeb has 428 satellites up and running but operates on dated technology, according to the FT report. It is up against deep-pocketed rivals Starlink (owned by Elon Musk) and Project Kuiper (founded by Jeff Bezos) who have cutting edge tech. In India, it will have a powerful new competitor in Reliance Jio as well.
OneWeb had once gone into bankruptcy but was rescued by the UK government, reportedly ignoring experts' advice. Mittal contributed half of the $1 billion pumped into the company last year.
TECHNOLOGY
Battle Between US And Huawei Intensifies
Once again, the US government is cracking down on Huawei. The FBI fears that Huawei equipment installed on cell towers, particularly in the rural Midwest, is capable of disrupting communications from nearby military bases and missile silos.
What's going on?: An ongoing investigation by the US Commerce Department is still examining whether action needs to be taken to remove the Chinese technology provider from American networks. There's no proof yet that Huawei's equipment is transferring sensitive information about US national security to China.
Not the first time: The US had first accused Huawei of using its equipment to spy on communications in 2018, following an export blacklist. Some critics, however, claim xenophobia, while Huawei maintains that it cannot access the spectrum for defence communication.
SOCIAL MEDIA
Act Two Of The Tech Bloodbath
It's not looking good for social media companies, particularly those that hitched their business model to (mostly) online advertising. For now, we're talking Snap and Twitter, both of whom reported disappointing revenue numbers. Facebook could be next.
The Snap ripple effect: While Twitter missed sales estimates, Snap's results roiled its own stock, sinking 39% to its lowest levels since March 2020, pulling down others too. The Snap-led social media stock selloff wiped out $130 billion in market value from Meta, Alphabet, and Pinterest.
Ouch! Elon Musk's now-withdrawn takeover attempt has cost Twitter $33 million.
Hard times: Online advertising is being squeezed from multiple sides. A challenging economy means ad spends are being cut on smaller platforms in favour of the bigger ones, while rivals such as TikTok are eating into ad dollars. Apple's app tracking transparency, which was flagged as a major industry-wide disruption, is also having an impact.
FYI
Spread: India's fourth monkeypox case is a New Delhi resident with no history of foreign travel. Over the weekend, the World Health Organisation designated monkeypox as a global public health emergency.
Added to cart: Edtech unicorn upGrad has snapped up online upskilling platform Harappa Education for ₹300 crore.
Off you go: Blake Lemoine, the Google software engineer who claimed that the company's conversational AI (LaMDA) is sentient, has been fired.
More moolah: Amazon's Prime Day event was also a bonanza for its small but growing advertising business. Advertisers spent three times on Prime Day "as on an average day."
Staying listed: Beijing and Washington appear to be closer to thrashing out a way to avoid mass delisting of Chinese companies from US exchanges.
Third wheel: Google's Sergey Brin filed for divorce from his wife citing incorrigible differences earlier this year. Tesla CEO Elon Musk may have something to do with it.
FWIW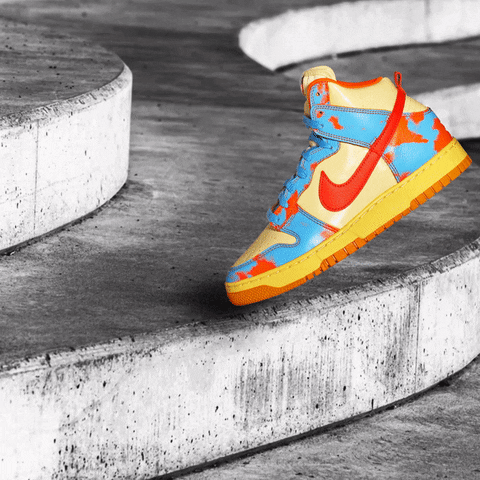 Lost soles: The demand for limited edition sneakers is cooling off. Prized kicks are selling for 30% less than a few months ago. Even Kanye West's Yeezys, which once set the sneaker market on fire, aren't reselling like they used to. Some think a price correction was long overdue, but sneakerheads looking to flip valuable collections aren't seeing the silver lining.
Game theory: South African startups are dreaming of a future where game meat continues to be a mainstay on the table, without the hunting. While Mogale Meat Co is developing wildebeest and impala meat, Mzansi Meat Co. has already cultivated beef patties. Completely lab-grown. The companies may face regulatory hurdles before the meats go to market in a few years.
Pun calendar: Turns out Japan's unofficial food holidays have little to do with a love for specific grub and more to do with Japanese language wordplay. Take Banana no hi or Banana Day; ba-nana breaks down to eight-seven, or the seventh day of the eighth month (7th August). Read on to figure out the puns behind Curry Day, and much more.
Enjoy The Signal? Consider forwarding it to a friend, colleague, classmate or whoever you think might be interested. They can sign up here.
Want to advertise with us? We'd love to hear from you.
Write to us here for feedback on The Signal.