Discover more from The Signal
The Signal is a daily curated newsletter that helps you understand the latest developments in business, tech, finance, economy, and policy with sharp analysis and crisp insights thats fun to read arriving at 8AM daily in your inbox.
Over 81,000 subscribers
King consumer is hiding
Also in today's edition: Twisty Bing; AI vs IndiGo; China still risky; Phone a film
Good morning! The bird app is 420-friendly, according to The Verge. At least in some states in the US. Elon Musk's Twitter, which has been struggling financially, is counting on cannabis ads to earn some greenbacks. The number 420 has often made an appearance in Musk's filings. Remember when he made a $54.20 offer to purchase Twitter last April? Desperate measures or a business-savvy move, you decide.
If you enjoy reading us, why not give us a follow at @thesignaldotco on Twitter and Instagram.
The Market Signal*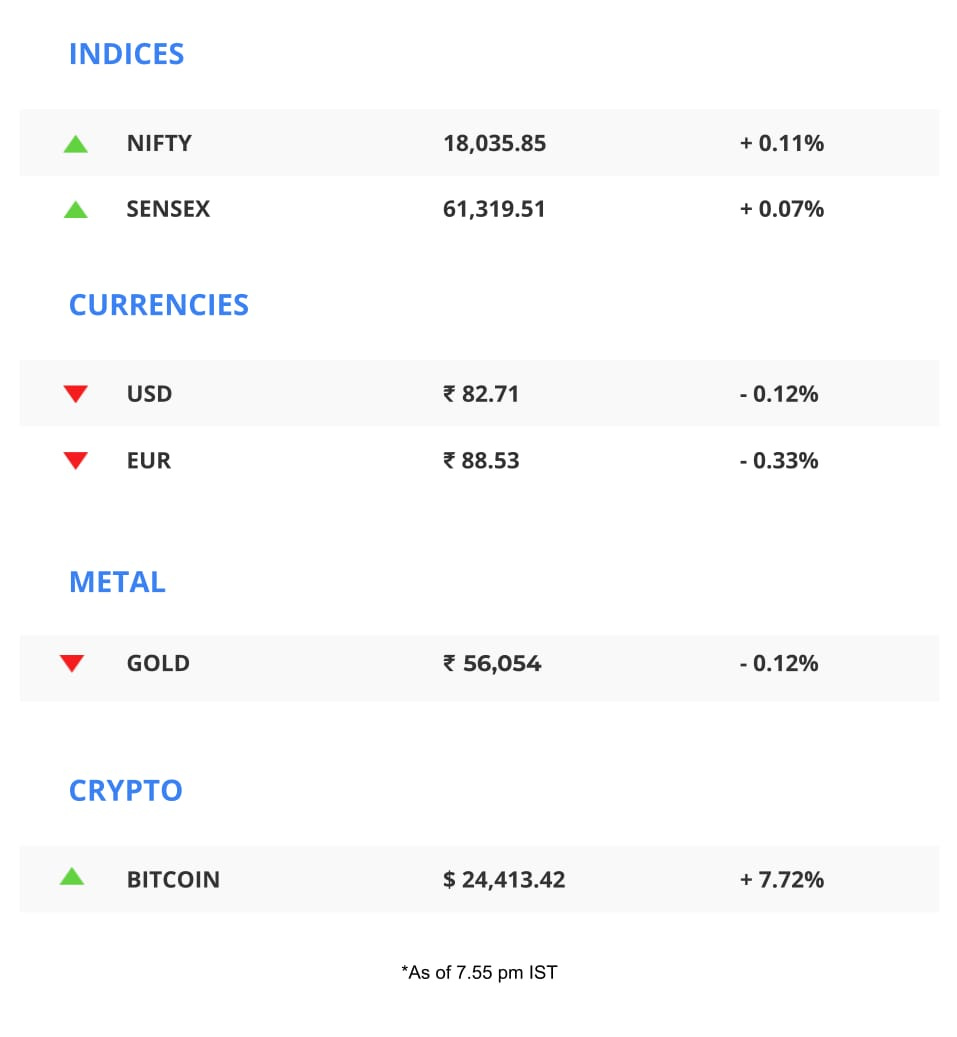 Stocks: Index provider MSCI has postponed weight changes for two Adani companies, Adani Total Gas and Adani Transmission. ONGC, Oil India shares rose after the government cut windfall tax on crude oil.
The Times of India reported that capital markets regulator Sebi has asked stock brokers and depositories to maintain websites for better transparency.
The US Federal Reserve's key policymaker Loretta Mester said she was in favour of hiking interest rates by 50 basis points to combat inflation.
Early Asia: The SGX Nifty dropped -0.53% at 7.30 am India time. The Hang Seng Index (-0.27%) and Nikkei 225 (-0.38%) also dipped.
ARTIFICIAL INTELLIGENCE
Bing Is Getting A Tad Emotional
The hype is over with Microsoft's AI-powered Bing and things are getting a little…unhinged. First, Bing escaped the microscopic scrutiny of its rival Bard, when it came to obvious factual errors. Now, The Verge, reports that Bing is doing human things via its own "hallucinations." And, as Gizmodo added, this included prompting a user to say…things.
Juan Cambeiro

@juan_cambeiro
uhhh, so Bing started calling me its enemy when I pointed out that it's vulnerable to prompt injection attacks
Feb 15, 2023
4.53K Likes   930 Retweets   343 Replies
Cart before horse? Remember Tay, Microsoft's Twitter chatbot from 2016? Or even the "sentient" LaMDA? We're not quite there yet with Bing, but as Ben Thompson writes, search may be an ill-suited use case for a chatbot, with "a computer attempting to communicate with emotions and not facts." Microsoft disagrees. Googlers too have homework.
Reverse TikTok: Unlike social media, where the Chinese have defined the space off-late, the hype around generative AI is coming from the Valley. Chinese companies now have to play catch up, something they haven't done in ages. A scramble may have just started.

AVIATION
IndiGo On AI's Mind
The Tata Group-owned Air India has the country's largest airline, IndiGo, in its crosshairs. It went about shopping for 470 planes with a clear aim of overtaking Indigo's formidable fleet.
IndiGo currently has 308 planes to the Tatas 220.
Opposite routes: Unlike IndiGo, which changed the cost metrics of the Indian airline industry by entirely relying on uniformity of fleet and fitments, Air India is heading the other way. It's buying planes from both Boeing and Airbus. That is because one company would not have been able to deliver planes fast enough to catch up with IndiGo.
It will also own a large part of its new fleet. That is a departure from the industry norm of leasing craft. Selling and leasing back aircraft had kept IndiGo's bottomline green in the early years and continues to be a significant chunk of its income.
INFLATION
No Place For Consumers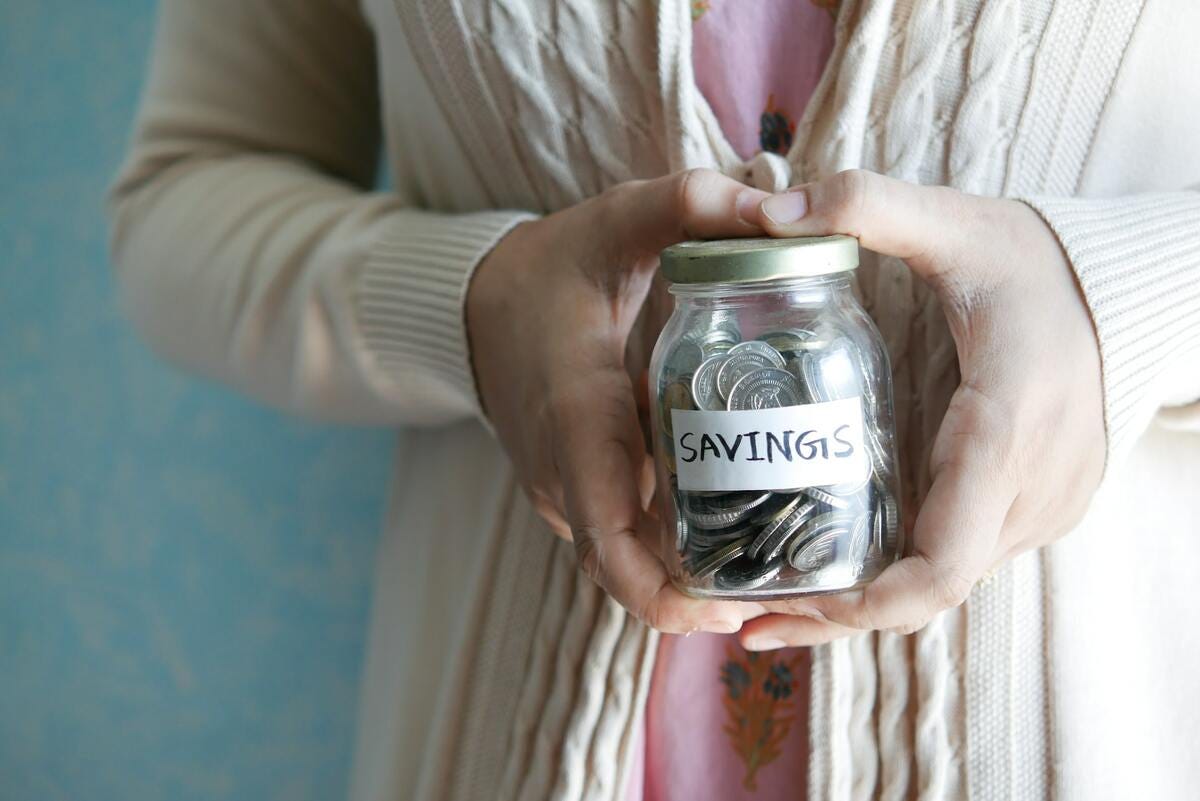 Towfiqu Barbhuiya/Unsplash.com
The January inflation spike, mainly on the back of food prices, may not be a one-off. Essentials are likely to cost more as local production slows, exports rise, and supply constraints emerge.
Prices of milk, rice, flour, and pulses have risen between 5% and 15%. Industry insiders expect demand to fall as consumers tighten their purses.
Finance minister Nirmala Sitharaman had offered tax sops in the Union Budget in the hope of egging consumers to spend more. But only the ones with fat wallets are shopping.
The Signal

Consumer behaviour the worldover is topsy-turvy. Globally, their confidence stayed low throughout 2022. Indian consumers had, however, begun to show optimism. A Reserve Bank of India survey in January showed that Indian consumers were marginally more hopeful of spending more on essentials as well as non-essentials. But that could change if prices rise and home budgets come under pressure. Also, the Indian consumer has been pessimistic about non-essential spending since 2018.

In China, the government's hope of a post-Covid pick up in general demand was belied when citizens, instead of shopping for stuff, began diverting cheap consumer loans to pay off debts or invest in stocks.

The US consumer has, however, defied all efforts of the Federal Reserve to cool spending and tame inflation. Unstoppable shoppers are buying vehicles, furniture and eating out with a vengeance. That will likely compel the Fed to raise rates even more. It will have a ripple effect worldwide, dampening other nations' hopes of encouraging retail consumption.
INVESTMENT
India Over China
In a sign that l'affaire Hindenburg-Adani has had limited impact on India, Goldman Sachs has ramped up investments in the country. The Wall Street biggie plans to deploy a quarter of its $5.2 billion growth fund in Asia and is switching some of the share earmarked for China to India.
China risk: Despite strong headwinds, India's economy is stable. China is, however, yet to recover fully from the pandemic setbacks. There are rising doubts about Covid data as the country has shown an unusually steep fall in deaths, a pattern unseen anywhere in the world.
Meanwhile, China's local bond market from which its local governments borrow is showing signs of stress. Twenty-two local governments missed payments in January as they could not refinance loans. The $2 trillion local bonds market largely helps finance the country's infrastructure building.
FILMMAKING
The Phone Of All Things
Filmmaker Vishal Bhardwaj's time-travel caper Fursat, shot on an iPhone 14 Pro and heavily promoted by, who else, Apple, is being seen as a milestone in Indian cinema. Livemint reports quoting industry experts that high-end mobile phones from tech giants such as Apple, Samsung, and OnePlus will democratise filmmaking.
At the heart of the disruption are sophisticated software and apps that make post-production work almost child's play. That's quite a leap in just a few years. The Malayalam movie C U Soon shot during the lockdown was a peek into the possibilities of phone filmmaking.
Yash Chopra, the yesteryear Bollywood doyen and founder of Yash Raj Films, never did a retake of a shot to cut film costs. Phones becoming the magic brick to shoot, process, stream, watch, and pay for films is an industry-changing disruption. Coming soon (we're sure): A bot to write stories and screenplay.
🎧 Now showing: A Bollywood film shot on iPhone. Also in today's edition: Bing's ChatGPT has a problem. Listen to The Signal Daily on Spotify, Apple Podcasts, Amazon Music, Google Podcasts, or wherever you get your podcasts.
FYI
Shoring up: Indian edtech company Byju's is in talks with two Middle Eastern sovereign investors and funds such as TPG to raise "more than $500 million" as part of a funding round.
Let's talk "censorship": The Republican-led House Judiciary Committee has sent subpoenas to the CEOs of Apple, Amazon, Alphabet, Meta, and Microsoft seeking information about their content moderation practices.
You've been served: The National Company Law Tribunal has reportedly issued a notice to the Sequoia-backed startup GoMechanic over "an insolvency plea filed against the company" for allegedly defaulting on payments.
Scrapped: Adani Power will not pursue its ₹7,017 crore ($800 million) deal to purchase DB Power's thermal assets in Chhattisgarh, as the parent company looks to curb spending after the Hindenburg rout.
Payback: In a retaliatory move, China has imposed sanctions against two US defence companies – Lockheed Martin and a subsidiary of Raytheon — over their arms sales to Taiwan.
More birds: Following Air India's jumbo near-500 jet order, upstart airline Akasa Air is looking to place a "substantially large" order for aircraft to fuel its international ambitions. Regional carrier Star Air is also scaling up with the first of its four Embraer E175s on its way.
Exit: YouTube CEO Susan Wojcicki, who led the video streaming platform for nine years, has announced her departure. YouTube's chief product officer, Neal Mohan, will take over the division.
THE DAILY DIGIT
$9.1 billion
The estimated amount Netflix lost in 2021 because of password sharing, according to Aluma Insights Media Research. (Variety)
FWIW
Amping up: 2023 is Meta's "Year of Efficiency" and also the year Mark Zuckerberg raised his personal security allowance by $4 million. According to a regulatory filing, $14 million will be used for "additional personnel, residential improvements or other security-related costs" to keep his family safe. And, Zuckerberg will only collect an annual wage of $1. Checks out.
Grifters gotta grift: The founder of WallStreetBets, which disrupted financial markets (GameStop) is suing Reddit. Jaime Rogozinski claims he was thrown out of the community he created, and that the platform opposed his attempts to register a trademark for the WallStreetBets brand. Reddit maintains that Rogozinski used his influence to monetise his side hustles. To make matters worse, the community's moderators have also side-lined Rogozinski. Ouch.
Off the mark: Japan is home to 14,125 islands. That's 7,273 more than previously assumed. The decision to count its islands came after criticism that the figure released in 1987 was outdated. More than 100,000 islands were detected, but officials whittled down the list to islands with circumferences of 100 metres or greater. Paper maps were replaced with digitised maps and aerial photographs to arrive at the number. Two minutes of silence for kids who'd have to parrot this new information.