Discover more from The Signal
The Signal is a daily curated newsletter that helps you understand the latest developments in business, tech, finance, economy, and policy with sharp analysis and crisp insights thats fun to read arriving at 8AM daily in your inbox.
Over 81,000 subscribers
The perfect date that isn't
Also in today's edition: Distributors vs. e-pharmacies; Golden run for mini IPOs; Das Auto in danger?; (Not just) music to the ears
Good morning! Looks like Netflix is still suffering from Black Mirror: Bandersnatch hangover. The streaming giant will once again put users in the driver's seat with its first interactive rom-com, Choose Love. As the title suggests, users will have to literally choose love this month, per BGR. Cheesy, we know. The 77-minute film will see Cami Conway (Laura Marano) act on big decisions made by us, the viewers. Tbh, we are no fans of watching our choices play out in real time. We prefer being passive spectators as filmmakers once intended, thank you very much.
The Signal is now on Telegram! We've launched a group — The Signal Forum — where we share what we're reading and listening through the day. Join us to be a part of the conversation!
🎧 India will be home to the world's largest museum. Also in today's edition: What's ailing China's economy? Listen to The Signal Daily on Spotify, Apple Podcasts, Amazon Music, Google Podcasts, or wherever you get your podcasts.
Today's edition also features pieces by Jaideep Vaidya, Srijonee Bhattacharjee, and Julie Koshy Sam.
If you enjoy reading us, why not give us a follow at @thesignaldotco on Twitter Instagram and Threads.
The Market Signal*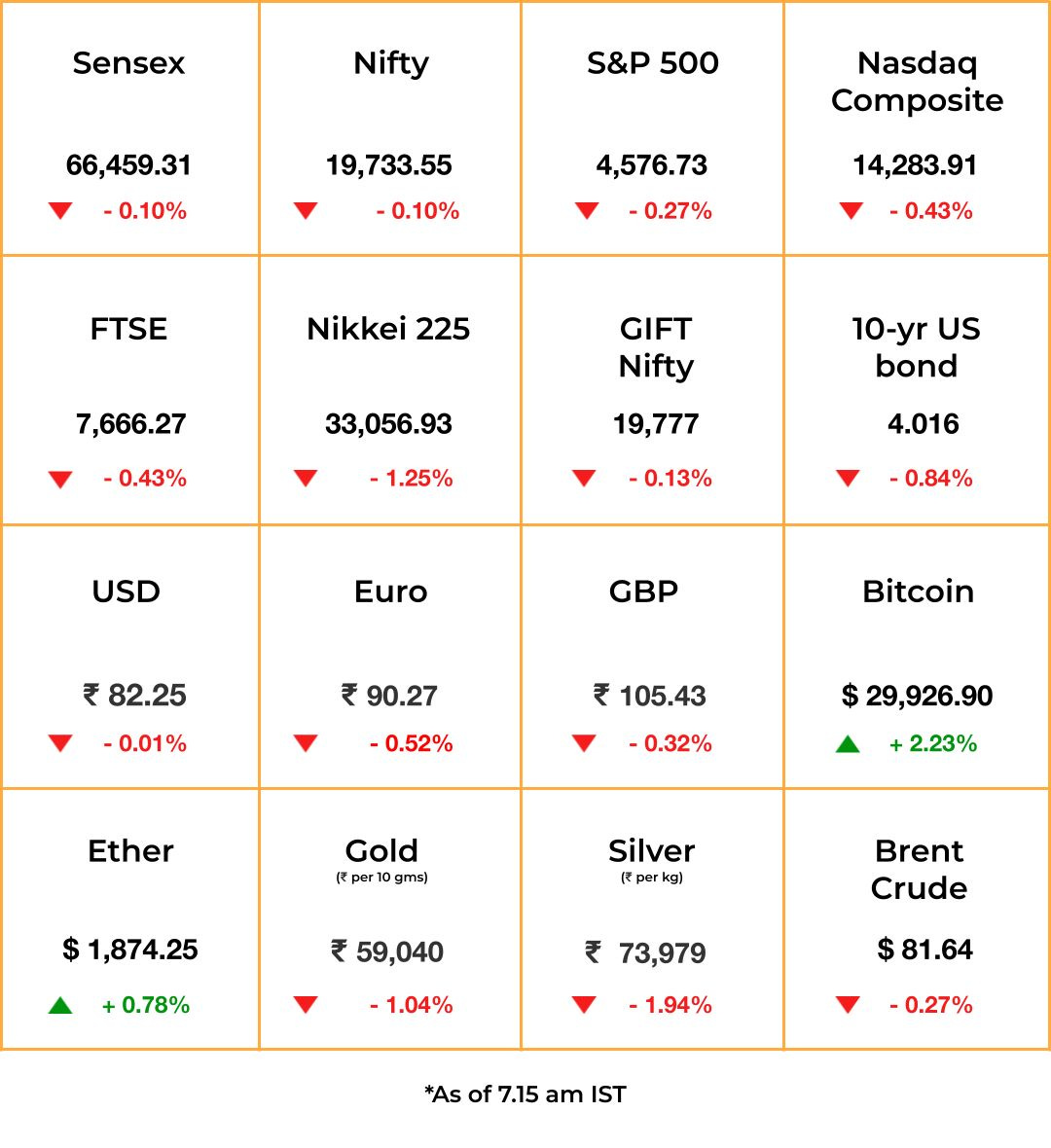 Stocks & economy: Globally funds flew to safe haven assets after Fitch Ratings lowered US's AAA sovereign credit rating by a grade. The agency cited an "erosion" in governance in the last two decades and expected deterioration in fiscal deficit in the coming three years as the reason for the downgrade.
This ironically propped demand for US treasury paper, which rose in a week, as the government is expected to unleash more securities onto the market.
Indian indices may fall taking cues from Asian peers. Investors may take this opportunity to book profits in overvalued shares. Foreign investors have also begun selectively offloading bullish positions. The underlying sentiment is still inclined towards buying, believe analysts.
Wall Street analysts downgraded Estee Lauder, ahead of its quarterly earnings report, given its large Chinese consumer base.
E-COMMERCE
Distribution Retribution
The latest update in the unravelling of PharmEasy—which is so desperate for capital, it's opting for a rights issue that'll make its valuation plummet—is that distributors are renegotiating contracts with e-pharmacy clients. According to The CapTable, pharma intermediaries are shortening credit periods and blacklisting payment defaulters. Companies in the sector are already going through the motions of a funding slowdown and regulatory crackdown.
It's a kind of sweet revenge for distributors, who suffered the brunt of e-pharmacies' deep discounts (to acquire customers). Pushed to sell supplies at unsustainable rates, they were also threatened when the likes of PharmEasy and Tata 1mg acquired distributors and started procuring directly from manufacturers.
Aside: The packaging of 300 drugs in India, including over-the-counter bestsellers such as Asthalin, Saridon, Dolo-650, Allegra, etc. will now have QR codes to ensure authenticity and better traceability. Prices may increase by 5-7% due to the "additional printing".
EQUITIES
Wise-penny Investing
Sometimes, it pays to be a dinghy than a warship. The Indian stock market's biggest casualty of 2023 was the ₹20,000 crore (~$2.4 billion) January FPO* of Adani Enterprises that was hit by the Hindenburg Research torpedo.
While the big ship lay smoking, good tides lifted tens of small boats. Bloomberg reports that India this year is the biggest market for sub-$100 million IPOs, with 92 companies having sold shares to the public so far. Some of them were oversubscribed over 100 times.
The biggest share sale was Mankind Pharma's April IPO of ₹4,326 crore (~$525 million), and the smallest was snackmaker Sonalis Consumer Products' ₹2.83 crore (~$3,50,000) IPO. Interestingly, almost all these equity issues were by traditional manufacturing firms.
Regulatory curbs on IPO financing have also reduced the high-roller influence in IPOs, opening more space for genuine retail investors to participate.
ARTIFICIAL INTELLIGENCE
Your Next Date Could Be A Bot…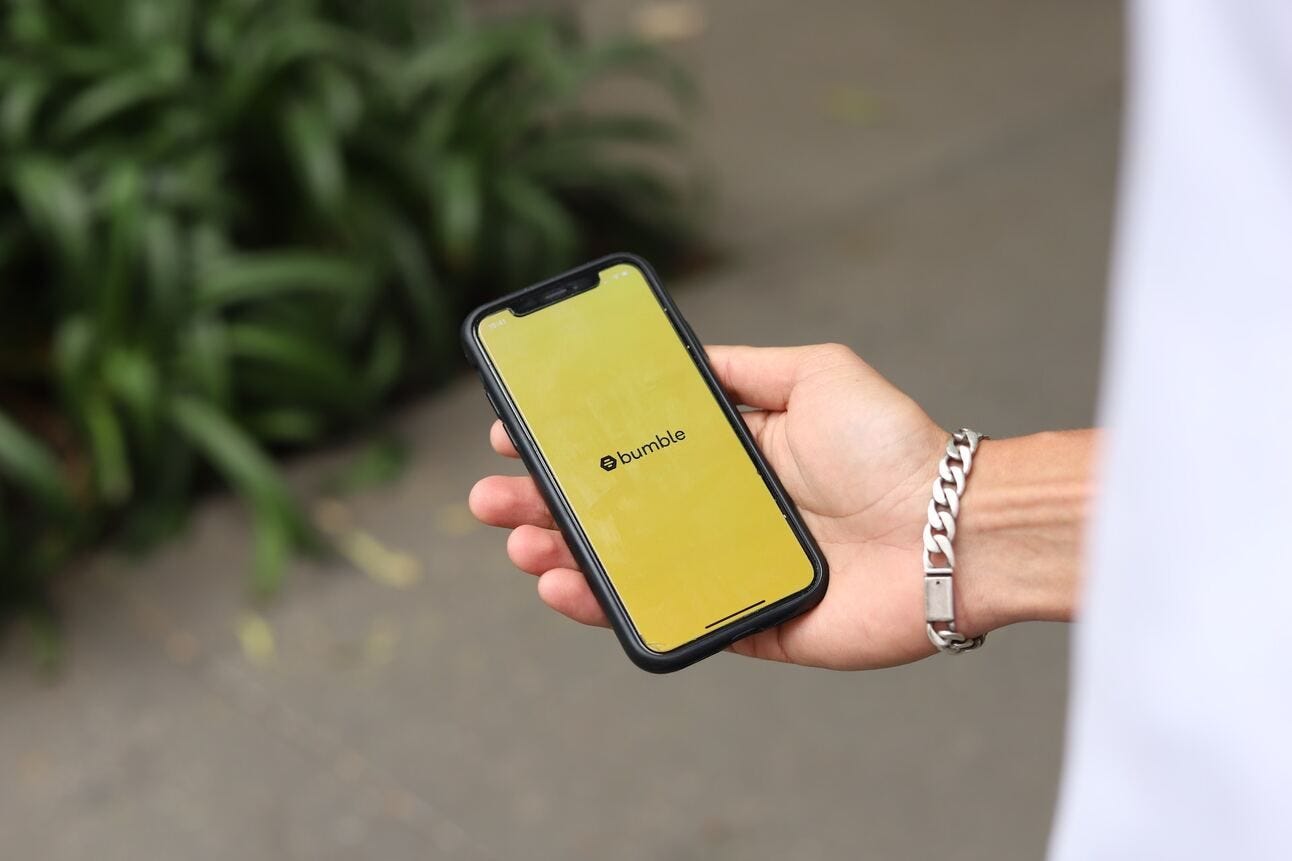 Photo by Good Faces Agency on Unsplash
…and you won't even know it.
In February, OkCupid published a blog post hailing ChatGPT as a matchmaker. In May, Bernard Kim, the chief of Match Group—which owns Tinder, Hinge, and OkCupid—claimed that AI assistants could minimise ghosting. If you're wondering how, join the club.
In June, "researchers" from the AI dating coach (!) Attractiontruth surveyed 1,371 men, asking if they'd use AI to enhance profiles and messages. Of those who'd resorted to the stuff, 37% said it made them feel more confident.
Bumble says AI is improving matches. YourMove AI, Rizz, and Teaser AI are crafting pickup lines and seemingly sincere conversations. In essence, bots are hitting each other up.
Tangent: Meta may launch AI chatbots, dubbed personas, next month to boost user engagement. Axios reports that Google plans to give Assistant an AI overhaul—to the point of laying off "dozens" who work on the digital assistant.
Ok, back to the show.
The Signal
Dating apps have been desperate for a while. Once Tinder witnessed a drop in paying users, it jumped on the metaverse and digital currency bandwagon, only to age badly. Bumble's losses have ballooned. And so on. AI gives them a window of opportunity.
But as the Financial Times observes, the point of dating is to get to know other people. Online dating is already draining. It'll be even more so once it becomes impossible to tell if an icebreaker came from a human or not, and worse, if bot accounts/fake profiles proliferate.
AUTO
German Engineering On Its Knees
An existential crisis is looming for German automakers as Chinese companies race them with cheaper, greener vehicles flaunting superior software. Even the giant Volkswagen is worried that its future is imperilled.
Ironically, the Chinese market was the mainstay for German carmakers' fortunes all these years. It is in the doldrums now. The Economist reports that the industry is aware it is endangered as engineering shifts from mechanical precision to software wizardry. Some experts even believe it might pay to become extinct. The shock of such extinction will extend to the whole of Europe, as Germany accounts for half the value added by the EU's auto industry. In Germany, 48 out of 400 cities and counties rely on auto jobs.
The industry still has time. And there might be ways by which it could reinvent itself. Local manufacturing of cars may just not be one of them.
ENTERTAINMENT
The Non-Music Streaming Revolution
Audio streaming isn't just about music. Companies such as Pocket FM, Audible, and Spotify are also creating sparks with spoken-word streaming, including audiobooks, drama series, and political discussions.
Indians paid over ₹1,000 crore ($120 million) in 2022 on non-music streaming, per market research firm Omdia. That's almost half of what music streaming made from subscriptions and advertising: ₹2,200 crore ($267 million).
What's working: A micropayments-based pricing model instead of subscriptions. And fiction series, such as Marvel's Wastelanders: Star-Lord, Permanent Roommates, and Adulting.
Succession: Disney CEO Bob Iger has reportedly brought in two former right-hand men, Kevin Mayer and Thomas Staggs, as consultants to discuss the future of its linear television assets, including ESPN.
#NoBarbenheimer: Following a backlash, Warner Bros. apologised for sharing insensitive Barbenheimer memes with atom bomb images on Twitter X.
And: The Indian box office is worried about the impact of the Hollywood strike.
FYI
Hungry for more: The Aditya Birla Group's hospitality arm has announced an acquisition deal that will add four restaurant brands—Hakkasan, Yauatcha, Nara Thai, and CinCin—to its portfolio.
Joining the bandwagon: Ola Cabs co-founder Bhavish Aggarwal is looking to raise over $50 million for a new AI venture and is also considering setting up a semiconductor design firm, reports TechCrunch. Meanwhile, US investment management firm Vanguard has cut Ola's valuation from $7.3 billion to ~$3.5 billion.
Nailed: Former US President Donald Trump has been charged with trying to upend the 2020 elections. Trump was indicted on four counts, including attempting to defraud the US.
Deal alert: Investment firm Prosus NV is selling part of its fintech company PayU to Israel-based Rapyd for $610 million. The deal will exclude PayU's businesses in India, Turkey, and Indonesia, reports Bloomberg.
Never-ending saga: BYJU'S has reportedly sent a legal notice to the founders of test-prep chain Aakash after they allegedly resisted completing a share swap that was unconditionally agreed upon during the acquisition in 2021.
More confusion: India's Ministry of Information and Broadcasting has brought online gaming content and advertising under its purview.
Bidding open: The Board of Control for Cricket in India is looking for a new title sponsor for bilateral series in the country. Mastercard and Paytm were the last two sponsors.
THE DAILY DIGIT
1
The number of single-letter apps on Apple's App Store. Which one is it, you ask? X, formerly Twitter. (Ars Technica)
FWIW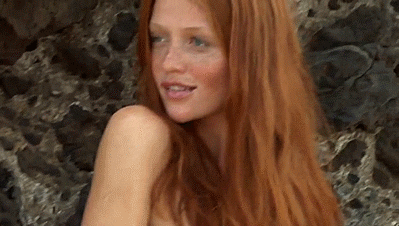 Skin-deep: Freckles were once considered undesirable. In fact, medieval Arabic texts suggested using bitter almonds to fade them. Now, Instagram and Snapchat have changed all that with their freckles filters. The flat, pigmented spots are having a hot moment to the point where there are to-dos on dotting your face with semi-permanent freckles. Fun fact: Duchess of Sussex Meghan Markle has played a huge role in making freckles trendy. Ok. We are manifesting for a time when wrinkles will be in vogue.
Message received: Remember when saying it with greeting cards was a thing in the '90s? Well, it's now the era of celebrity endorsements as a service. Cameo, an app where celebrities can be hired to pass on messages, isn't reserved for just happy birthdays. Over the past three years, Cameo has received 5,000 requests for the word "divorce" and another 5,500 requests for "I'm sorry" or "apology". D'awww. The app's roster includes musician Kenny G, singer LeAnn Rimes, former White House press secretary Sean Spicer, and Succession star Brian Cox (?!). Wake us up when they hire Morgan Freeman to deliver any good news.
Stitch in time: Oh how the turn tables. Fast-fashion brands H&M, Uniqlo, and Zara are now convincing consumers to mend their old clothes instead of contributing to landfills. Of course, this move comes after the fashion industry repeatedly earned a bad rep over environmental concerns. Now, Zara has launched repair services across its largest markets as part of its sustainability efforts. H&M-owned COS has partnered with a startup to fix those ripped seams. Japanese brand Uniqlo, too, is opening up 21 repair studios where customers can repair their outfits for $5. India, long familiar with garment "repairing", says hi. :)
*This story has been updated.