Discover more from The Signal
The Signal is a daily curated newsletter that helps you understand the latest developments in business, tech, finance, economy, and policy with sharp analysis and crisp insights thats fun to read arriving at 8AM daily in your inbox.
Over 81,000 subscribers
Skyfall for BYJU'S
Also in today's edition: Beijing's shot in the arm; WOW! That was fast; AI on the battlefield; Capex chronicles
Good morning! In some unsurprising news, Odisha TV launched an AI-generated anchor to present news in Odia and English last month. Unsurprising, because Odisha TV isn't the first at this game. China claimed to become the first country to introduce an AI news anchor (in 2018). Since then, non-human anchors have been on the rise in countries and regions like Indonesia, Malaysia, Taiwan, and West Asia, per Nikkei Asia. A survey published by the World Association of News Publishers revealed that AI tools such as ChatGPT are used by 49% of newsrooms globally. Production managers claim that bringing AI anchors on the screen helps save production costs and avoid dealing with a star anchor's drama. Ahem. In case it needs underlining, this newsletter is brought to you by humans.
The Signal is now on Telegram! We've launched a group — The Signal Forum — where we share what we're reading and listening through the day. Join us to be a part of the conversation!
Today's edition also features pieces by Roshni P. Nair, Julie Koshy Sam, Srijonee Bhattacharjee, and Jaideep Vaidya.
If you enjoy reading us, why not give us a follow at @thesignaldotco on Twitter Instagram and Threads.
The Market Signal*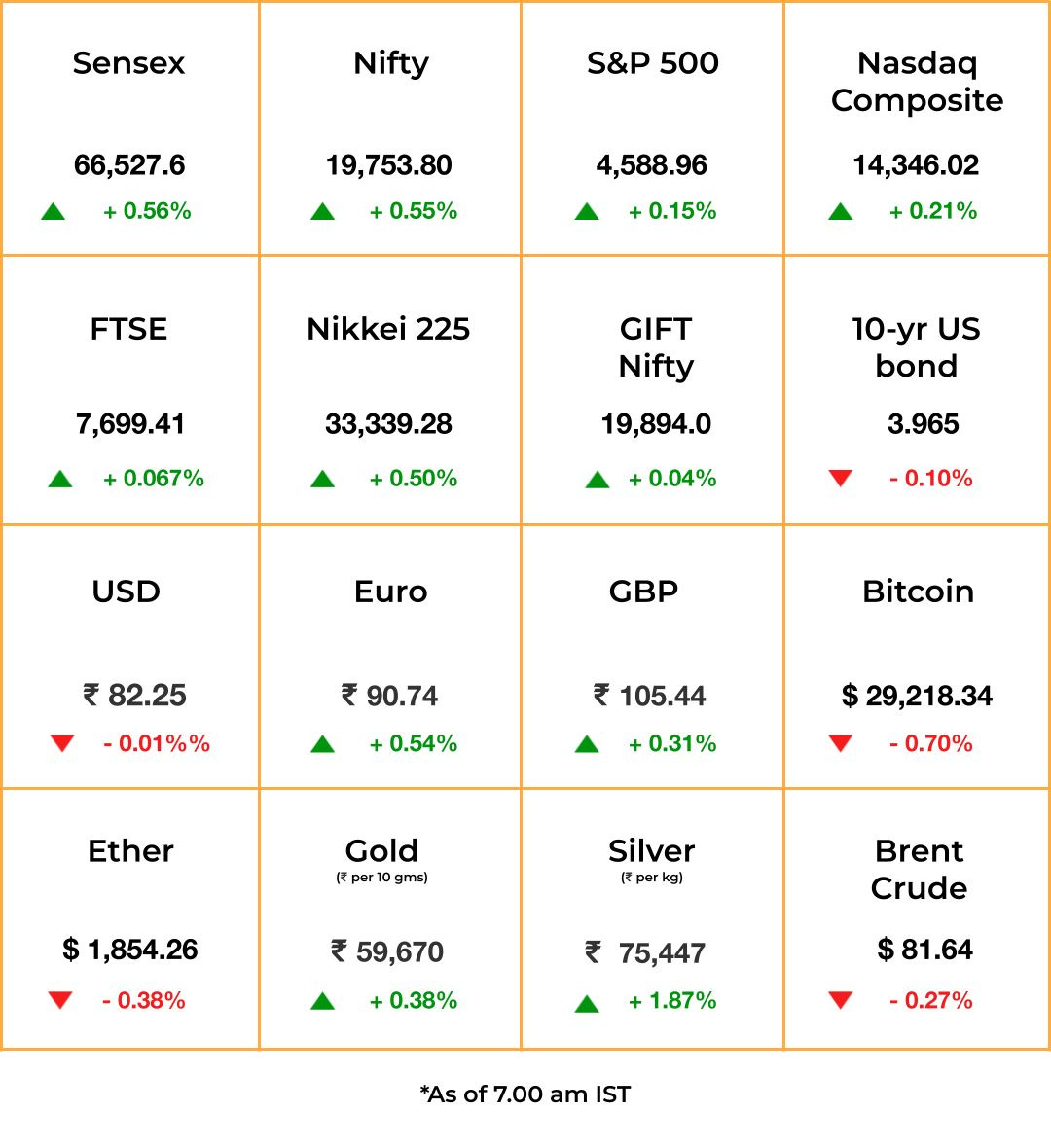 Stocks & economy: Indian indices will likely rise led by auto stocks after bellwether Maruti Suzuki's better-than-expected earnings. Signs of rural demand revival and a positive festival season are perking up investor sentiment.
Global cues will likely add to the positive outlook. Chinese equities rallied as foreign investors participated with vigour after the government unveiled more policy support and stimulus to the economy.
In the US, equities ended in the green but market experts now worry that a sell-off is around the corner after a stretched rally. Treasuries will also ramp up bond sales starting this month in the light of fiscal burdens.
High prices may force the eurozone to tighten policy further while in Japan policymakers tried to ease the shift to higher rates.
EDTECH
BYJU'S Now Losing Its Crown Jewel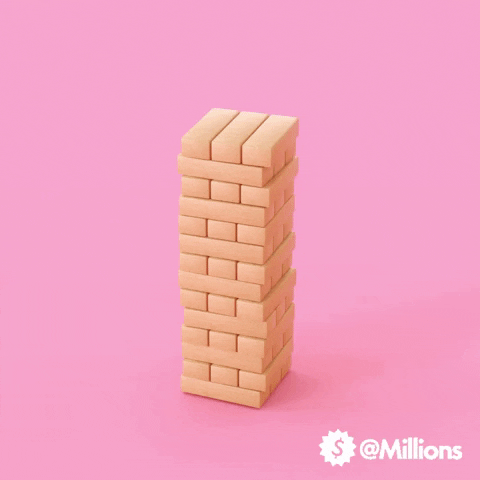 India's largest edtech company's ~$1 billion acquisition of test-prep chain Aakash is seemingly collapsing.
US-based investment fund Davidson Kempner Capital Management, which lent BYJU'S ₹2,000 crore ($243 million) in structured debt for Aakash just in May, has accused the startup of financial misconduct. BYJU'S reportedly used ₹100 crore (~$12 million) from part of this loan which was kept in escrow, reported The Morning Context.
Now?: Davidson Kempner has asked BYJU'S to return the money and also taken control of the Aakash board and accounts, dealing a blow to BYJU'S' hopes of listing Aakash next year. What's worse, BYJU'S could lose control of Aakash altogether if Davidson Kempner converts its debt into equity, which will give it an almost 30% stake in the company. Its minority owners have also refused to swap their 30% holding for BYJU'S stock as per the original deal.
CHINA
Dragon Tries To Fly Again
With its economy teetering on the brink of deflation, China has hinted it will take steps to boost consumption and perhaps unshackle the property sector in big cities.
Deflation means prices are falling, ostensibly due to shrinking demand. Corporate profits and new home prices are lower than before. Even prices of certain food items such as eggs and sugar have fallen.
China could face a different problem with rice, though. India's ban on rice exports has raised international rice prices. China's domestic rice productivity has been slipping, and crops have been hit by floods and drought. Despite being the world's largest producer, it relies on imports to meet demand. That means there could be shortages and inflation.
Meanwhile, a brick in President Xi Jinping's ambitious Belt and Road Initiative has come loose, with Italy pulling out of it.
FMCG
A WOW And A Bust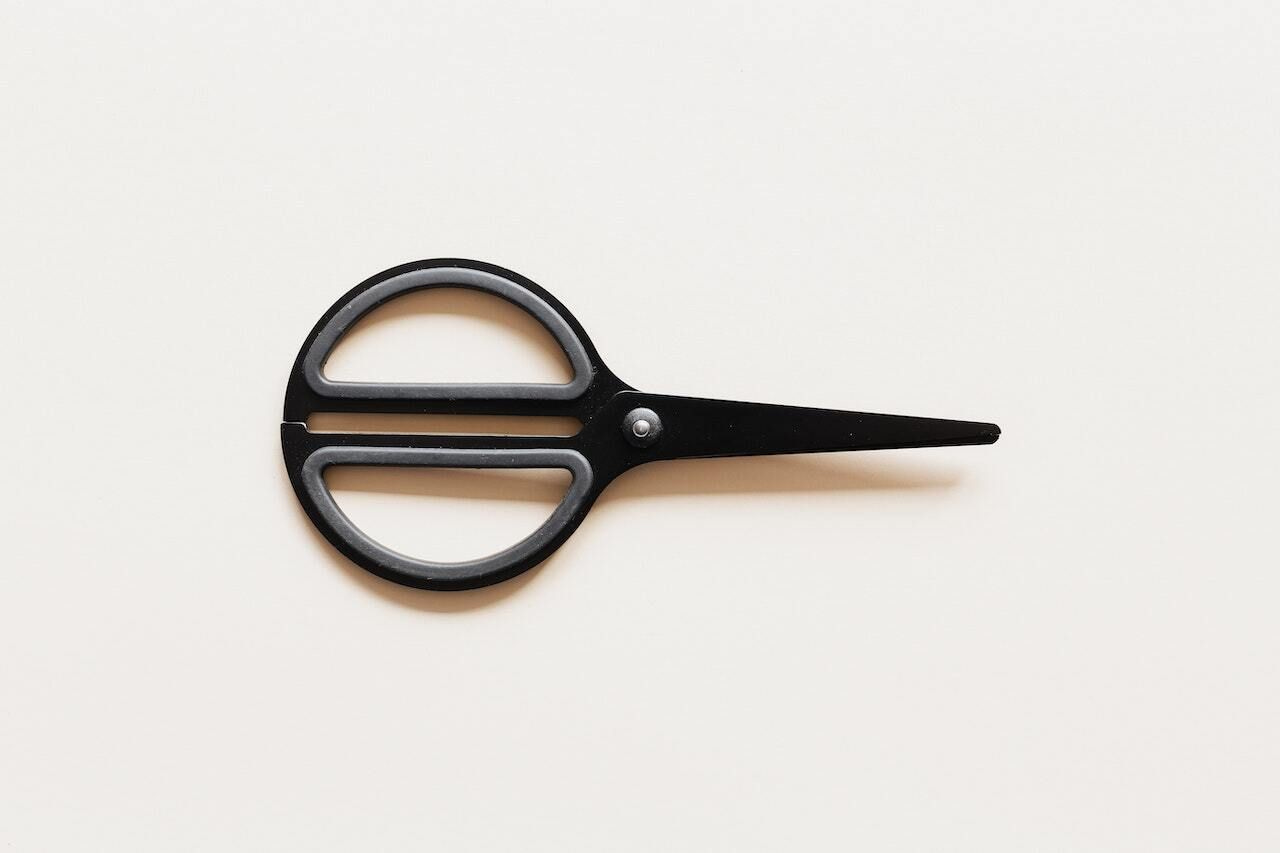 It's only been three years since an army of 'new age' shampoos, soaps, and hair oils began invading stores and our homes. Already, India's pandemic-era direct-to-consumer (D2C) boom is fizzling out.
WOW Skin Science, a D2C poster child that's best known for its onion seed oil, is cutting costs and laying off employees, The CapTable reported. Employees say its revenue fell in the last fiscal and investors are unhappy about rising expenses. New herbal launches and splashy celebrity campaigns aren't working. And due to perennial discounts, WOW isn't seen as aspirational and can't command higher prices.
Plateau: WOW is struggling with two things. It relies on third-party manufacturers, meaning that rivals can copy formulations. And it needs small cities and kirana stores nationwide to scale. That's why sales have hit a wall.
The Signal
This isn't just a WOW problem; the D2C industry is in a rut. Personal care brand Mamaearth and electronics brand boAt have delayed their IPOs. Some, like food brand Yogabar and apparel maker Bewakoof, were sold for a (relative) song.
D2C brands have realised that only so many Indians will buy premium snacks and shampoos online. To create another Unilever or ITC, they need products that can't be easily copied and tons of cash to expand offline and run national ads. But they're stuck pushing discounts, running cheap digital ad campaigns, and churning out "trendy", forgettable products. The Tatas, Birlas, and FMCG majors may snap up more of them for a bargain.
ECONOMY
Private Capital May Be Breaking Ground
Has the keenly awaited turn in private capital expenditure arrived? The Economic Times reports that some sectors such as oil and gas, metals, and power are seeing a capex gear shift.
Capital expenditure has a multiplier effect on the economy that's much higher than other kinds of spending. The government had taken over the capex heavy lifting in the past couple of years when economic activity in the country was sluggish. Finance minister Nirmala Sitharaman had hoped that government capex would help "crowd in" similar spending from the private sector.
A rise in private capex, if sustained, is a sure sign that the economic engines have started turning faster. Auto companies are reporting increased rural demand, and companies are likely to hire a record 700,000 temporary workers in the festival season beginning at the end of the next month.
TECH
Turf War
The traditional military industrial complex (MIC) has been reaping the rewards of the Russia-Ukraine war since early 2022. Now, Silicon Valley is stealing some of its thunder.
What are you talking about?: Venture funding in military- and defence-tech startups doubled from about $16 billion to $33 billion in 2022. But 2023 and after will be bumper years, thanks to AI. Saildrone has developed AI systems for the US Navy to conduct "deep ocean intelligence". Palantir has demoed AI for analysing battlefield situations. AI can also be used to observe virtually every movement on Earth and carry out kills at "hypersonic speeds".
Six startups in the MIC space are valued at $1 billion-plus. But the $150 billion Starlink takes the cake. The satellite internet service operated by SpaceX has been indispensable for Ukraine. Other militaries are also testing it, though they're concerned with Elon Musk's absolute power over the technology.
FYI
Under the scanner: India's Goods and Services Tax authorities are questioning foreign companies giving away ESOP shares to their local subsidiaries' staff.
Pedal to the metal: Maruti Suzuki reported a 2.5x year-on-year growth in net profit (to ₹2,485 crore or $302 million) for the quarter ending June 2023.
🤝🏼: Manchester United has extended its deal with German kit manufacturer Adidas till 2035. The new 10-year deal is worth $1.1 billion, the biggest in Premier League history.
Jet, set ...: The Directorate General of Civil Aviation has renewed Jet Airways' air operator certificate until September 2023.
Maximalists?: Coinbase chief Brian Armstrong has alleged that the US Securities and Exchange Commission asked the crypto exchange to "halt trading in all cryptocurrencies other than bitcoin" before suing the company.
Convenient: The Partnership for Carbon Accounting Financials, a group of banks developing global standards on accounting for carbon emissions, has voted to exclude two-thirds of emissions linked to their capital markets businesses, reports Reuters.
THE DAILY DIGIT
23%
The percentage of air passengers in India who travel through the Adani Group's airports. This includes the Mumbai international airport, which clocks 46 million passengers annually. (Bloomberg)
FWIW
Life isn't like a box of chocolates: Sometimes, it's just tasteless candy. Japan, the land of spaghetti-flavoured ice pops and sake-flavoured Kit Kat bars, now has a candy that tastes like nothing. In the most Japanese thing ever, local convenience store chain Lawson has released Aji no Shinai? Ame (which translates to 'Tasteless? Candy'). It's made from just two ingredients: synthetic sugar substitute polydextrose and organic sugar substitute erythritol. Apparently, the once-popular mint candy has lost out on fans after some claimed it's so strong that it's making their eyes sting. In case you're wondering, Lawson's experiment is a big hit. Tbh, we're interested too. Take our monies.
Nature is healing: It's the latest sign that things are returning back to normal. Couples in the US are saying yes (again) to destination weddings. According to a survey by wedding planning website The Knot, 18% of couples in the US held a destination wedding in 2022. Even as the guest list gets smaller, the costs for destination weddings remain high at $35,600, compared with the average cost of about $30,000. Destination weddings can be ridiculously expensive for guests, who spend about $600-$1,300 to attend them. The global destination wedding market may surge to ~$79 billion by 2027. Well, they don't call it the 'big fat wedding' for nothing.
Ka-ching!: Gen Zs love shopping hauls. TikTok is replete with "what she wanted vs. what she got" videos showing off thrifted style bundles. Now, they are paying social-media-savvy personal shoppers or stylists to do the shopping for them. The thrifted outfits are in keeping with a client's aesthetic preferences and Pinterest page. Cheap fast fashion brands such as Shein are a strict no-no, making it harder for stylists to sift through authentic styles. We are sold. A curated consignment of second-hand clothing sounds like a win-win to us.