Discover more from The Signal
The Signal is a daily curated newsletter that helps you understand the latest developments in business, tech, finance, economy, and policy with sharp analysis and crisp insights thats fun to read arriving at 8AM daily in your inbox.
Over 81,000 subscribers
Arabian knights in power joust
Also in today's edition: Bad luck BYJU'S; A global debt crisis; Shark Tank India's lip service; About that Microsoft-Meta AI partnership
Good morning! It's only fitting that the world's largest office building has been built to accommodate the people who cut the world's most precious stones. Come November 2023, the Surat Diamond Bourse in Gujarat will become the "one-stop destination" for more than 65,000 diamond professionals. CNN reports that the complex occupies 35-plus acres and over 7.1 million sq ft of floor space. It has 131 elevators, 4,700 offices, and took $388 million to build. If you think that's a lot, consider that the Bourse could get bigger if the Gujarat government builds a smart city in south Surat and uses the complex as an "anchor tenant".
The Signal is now on Telegram! We've launched a group — The Signal Forum — where we share what we're reading and listening through the day. Join us to be a part of the conversation!
Today's edition also features pieces by Soumya Gupta, Srijonee Bhattacharjee, and Jaideep Vaidya.
If you enjoy reading us, why not give us a follow at @thesignaldotco on Twitter Instagram and Threads.
The Market Signal*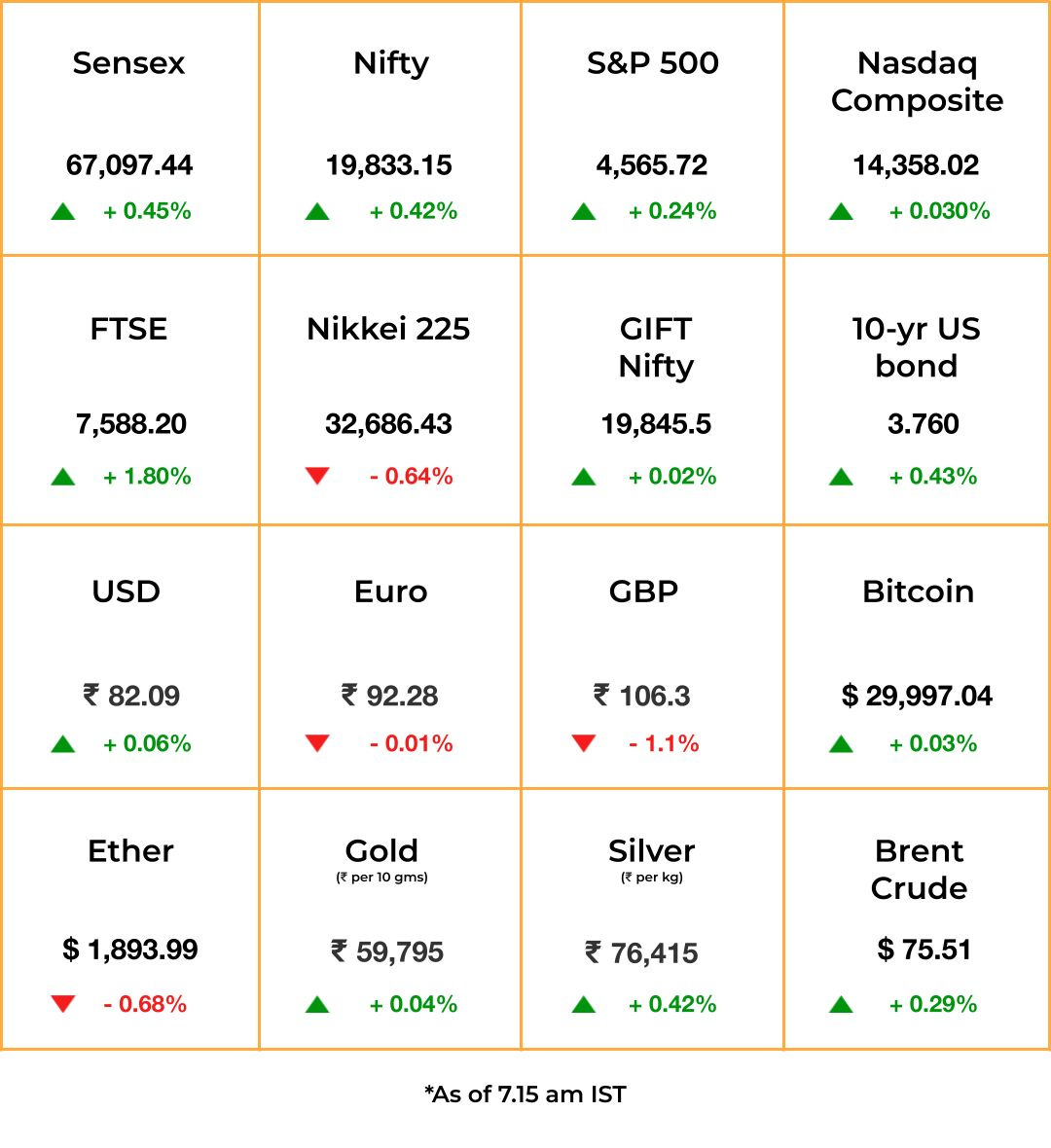 Stocks & economy: Netflix's results fell short of forecasts and Tesla's margins narrowed pulling US futures down in post-market trade. Indices were buoyant through the day with softening UK inflation kindling the hope of a pause in monetary policy tightening.
Apple's shares surged on reports it was developing its own "Apple GPT". Goldman Sachs fell on poor quarterly earnings on low trading profits and a busted GreenSky acquisition.
China is trying to shore up support from other financial institutions after a Goldman Sachs report warned of contagion from the worsening debt crisis. A decision on loan prime rates is due later today.
Japan posted a surprise trade surplus instead of an expected deficit pointing at a revival in domestic companies' activity.
Indian indices may continue to rise as earnings show strong corporate growth.
EDTECH
Another Wheel Comes Off
In January this year, India's largest edtech company, BYJU'S, had declared that hybrid learning is the future. It made a big splash about its bet on physical tuition centres, to go along with its $1 billion acquisition of test-prep chain Aakash. Just seven months in, BYJU'S offline vertical is falling apart.
What: The Morning Context reports that thousands of employees have either left or been sacked, including the top leadership. Classes are being cancelled and tuition centres are empty most of the week, while new enrolments and renewals have stalled. The business is also bleeding money, with an annual net loss of ~₹337 crore ($41 million).
How?: A variety of reasons—hiring inexperienced low-paid teachers, which led to frustrated students and parents; a focus on scale and ruthless sales, which didn't suit the offline coaching business; a lack of leadership, and "complete apathy towards students and teachers".
GLOBAL ECONOMY
The Next Domino: Corporate Bankruptcies
Just a few months ago—in what's shaping up to be a very dramatic economic year—there were concerns that the ghosts of the Global Financial Crisis (2008) were haunting banks again. But the collapses of Credit Suisse, SVB, etc. were just aperitifs for the main course: over $500 billion of global corporate debt distress and counting, according to Bloomberg.
Money was easy to come by until the pandemic. Then came an inflation surge, workplace disruptions, tech routs, and the Russia-Ukraine war, forcing central banks to hike interest rates. Now, companies across the United States, Europe, and China can no longer afford to pay back. The US alone has had 120-plus big bankruptcies in 2023.
Ripple effect: As defaults rise, banks will be even more conservative with lending. Cornered companies will fire their employees, putting pressure on an already stressed labour market, in turn dragging consumer spending.
GEOPOLITICS
MBS Vs. MBZ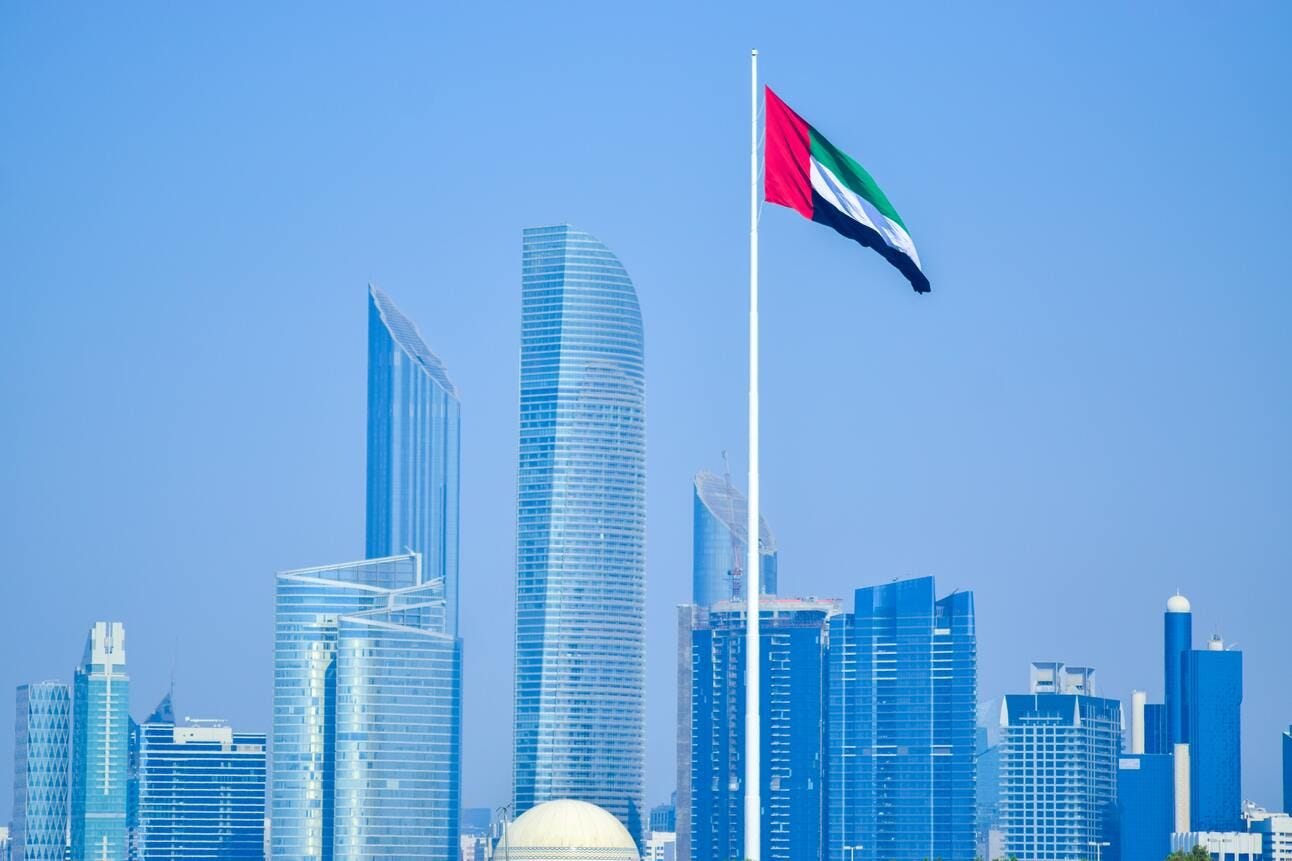 Just when it looked like the turbulent politics of West Asia was settling down a bit, two powerful leaders seem to be becoming increasingly estranged.
Saudi Arabia's Crown Prince Muhammed bin Salman, popularly known as MBS, and United Arab Emirates President Sheikh Mohamed bin Zayed Al Nahyan or MBZ, are competing to call the shots in the region. Once thick friends, regardless of MBS (37) being much younger than MBZ (62), the two have not spoken in six months and avoid attending events at the same time.
The rift is simmering beneath the surface, but the Saudis lording over Opec production quotas pushed the UAE to the verge of pulling out of the oil producers' cartel, The Wall Street Journal reported.
Efforts by Dubai and Riyadh to rival one another as the region's premier economic hub are adding to the competition. Differences are also growing over their joint intervention in Yemen, where they are backing forces fighting the Houthis.
The Signal
Ever since oil was discovered under its deserts, West Asia has played an oversized, if behind the scenes, role in global politics. Western countries, particularly the US, have often benefited from the discord between the super-rich, powerful, and clannish rulers of the region. The desert palaces are rife with intrigue, feuding kinsmen, and coups. Despite Saudi Arabia shaking hands with Iran, improving relations with Israel, and Syria returning to the Arab League, the MBS-MBZ rivalry could churn the waters again.
STARTUPS
All Shark, No Bite
Shark Tank? More like Baby Shark (doo-doo-doo). Over a year after Season 1 of Shark Tank India ended, the sharks (judges) have closed just 27 of the 65 deals they committed to on the show. They've invested about 40% of the promised money, according to data from PrivateCircle Research. Season 2 is worse; only one deal is closed and registered so far.
Tank's empty: Only Namita Thapar, CEO of Emcure Pharmaceuticals, invested what she committed (even exceeded) in Season 1, the data shows. Ashneer Grover disputed these figures, saying he's invested ₹2.95 crore (~$359,000) in 11 startups.
Points of failure: Shark Tank India has faced other criticisms. Founders have accused the sharks of ghosting them and the show's producers of dictating how much they can ask for. Show advisor Venture Catalysts also had undisclosed conflicts of interest. We highlighted some of these in this edition of The Intersection.
🎧 Is this Shark Tank India's funding winter? Also in today's edition: now, synthetic data is being used to train AI models. Listen to The Signal Daily on Spotify, Apple Podcasts, Amazon Music, Google Podcasts, or wherever you get your podcasts.
ARTIFICIAL INTELLIGENCE
Playing Both Sides
Should art remain free, perpetual fodder for regurgitative generative AI? Over 8,000 authors are aligning with actors, showrunners, musicians, and illustrators in chanting "no". In an open letter to AI majors, The Authors Guild has demanded compensation for scraping copyrighted works to train large language models (LLMs).
But corporations have workarounds. Cohere, OpenAI, and Microsoft already use synthetic data to train LLMs. You see, machines can only gobble up so much human-created knowledge without ingesting the errors (and obligations) that come with it. So, they're now being fed information created by fellow machines.
Aside: Microsoft has partnered with Meta to launch a commercial version of Llama 2, the latter's popular open-source LLM. If you're wondering why here's the takeaway:
https://twitter.com/BeauMcCoy/status/1681346986732290048?s=20
As we keep saying, it's always about the cloud. And Apple, which has no cloud, has entered the fray with Apple GPT.
FYI
Gigafactory: The Tata Group will spend $5.2 billion to build an electric vehicle battery plant in the UK for its Jaguar Land Rover factories.
Another one bites the chip: Billionaire Shiv Nadar's HCL Group will likely seek permission to set up a semiconductor assembly and testing unit with a capital spend of $200 million-$300 million.
Too expensive: Australia has decided not to host the 2026 Commonwealth Games due to rising costs. Gujarat wants to step in.
Green with no red: US-based First Solar will spend billions of dollars to make solar panels in India without Chinese inputs.
Top moves: Startup dealmaker Michael Moritz is set to leave Sequoia Capital after a 40-year stint. Jeffrey Perlman will replace Timothy Geithner as Warburg Pincus President.
Cloudy departure: Stanford University president Marc Tessier-Lavigne has quit following allegations that several scientific papers he authored contained manipulated research data.
Take the money: Singapore fund Temasek is hiring more pros in India and is looking for partners to invest up to $10 billion in the next three years.
THE DAILY DIGIT
10,774
The number of employees laid off from India's tech sector in the first half of 2023. That's two-thirds more than the 6,530 job losses during the same period in 2022. (Business Standard)
FWIW
Woccer, anyone?: When the British first introduced walking football in 2011, everyone shrugged it off as a joke. Cut to today, it's an emerging sport and all the rage among seniors in the US. To state the obvious, players aren't allowed to run, and tackling is allowed only when there is no contact. The ball should also always be below the head. Instead of 11 people on a team, walking soccer has six. Naysayers may think this is derivative stuff, but hey, the players look like they are having a ball.
This tew much: Just when you thought the Barbie marketing machine couldn't outdo itself, Burger King Brazil launched bright-pink Barbie-themed burgers and shakes earlier this month. As expected, the "delicious smoky pink sauce" has proved to be controversial on social media. Who knew the TikTok chef with her pink sauce was way ahead of her time? Regardless, we're ready with the popcorn for this movie. Bonus: check out our pod episode on Mattel, the toymaker behind the world's most famous doll.
What return to work?: Work from home (WFH) isn't going away any time soon. At least in the US. Turns out that even bosses aren't fans of the five-day workweek. According to a McKinsey study that surveyed 13,000 workers, top-tier executives—those who earn more than $150,000 a year—prefer working from home. This group was also the most likely to quit and be ready to trade more than 20% of compensation just to WFH. Another 50% of mid-level employees prefer home to the office. Moral of the story: flexible schedules are the only way to go.