Discover more from The Signal
The Signal is a daily curated newsletter that helps you understand the latest developments in business, tech, finance, economy, and policy with sharp analysis and crisp insights thats fun to read arriving at 8AM daily in your inbox.
Over 81,000 subscribers
Byju's hiccup-ridden spree
Also in today's edition: 'Social media university' is real; GST Council has no chill; Football has a crypto problem; Techies thumb down Truth Social
Good morning! It was a big week for Asia's richest man Mukesh Ambani as he passed on Reliance Jio to Akash Ambani. His daughter Isha Ambani is set to be chair of Reliance Retail. Our eyes are now on Anant.
If you enjoy reading us, why not give us a follow at @thesignaldotco on Twitter and Instagram.
🎧 Toy makers are now making games for a niche audience: adults.
The Market Signal*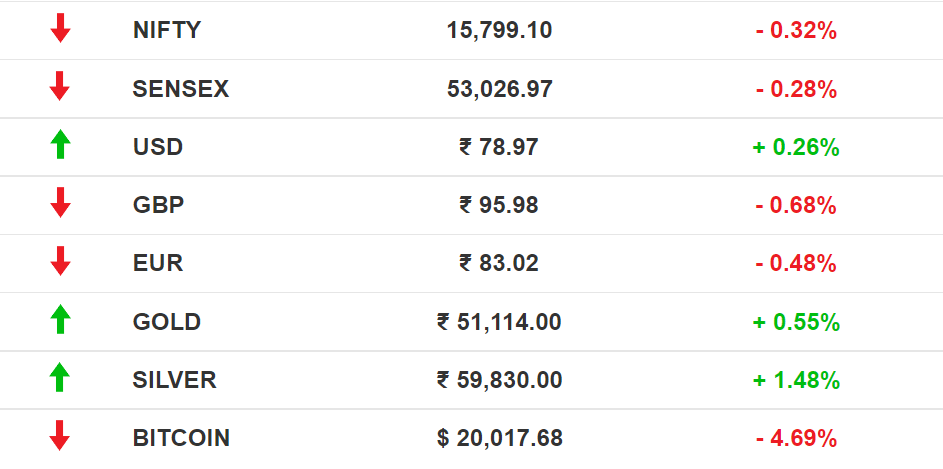 Stocks: Domestic benchmark indices faltered on Wednesday ending their four-day positive streak ahead of the latest update on US economic growth. Federal Reserve Chair Jerome Powell stated that the central bank could reduce inflation by 2%.
Early Asia: The SGX Nifty was trading in the green (0.28%) at 7.30 am India time. The Nikkei 225 was down (-0.76%). Hong Kong's Hang Seng index slumped.
ECONOMY
The GST Council Is Coming For Your Wallet
Online gaming, horse racing and lottery escaped a tax hike for now but daily packaged food did not. The GST Council decided that a clutch of 'unbranded', pre-packaged and labelled food such as wheat, fish and curd will attract 5% tax.
That's not all: To increase revenues, hotels charging less than ₹1,000 will come under the 12% GST bracket. Moreover, the Council did not take a decision on the contentious issue of extending GST compensation for states, which was requested to make up for lost revenues during the pandemic.
Relief: The Council has offered some concessions to goods transporters because of high fuel prices. It has also slashed levies on small e-commerce businesses.
EDTECH
Byju's Offers 2U $1 billion
Edtech giant Byju's has reportedly made an offer to buy US education company 2U for $1 billion. The company, India's second-most valuable startup, was earlier evaluating both Chegg and 2U.
Shopping spree: The $22 billion startup's current oniomania is fuelled by a $2.4 billion kitty raised through $1.2 billion debt and equity sale to investors. It has already spent about $3 billion on 13 companies in the past three years. Yet, it postponed a $1 billion payment to buy test-prep company Aakash Educational Services.
The buy-to-expand strategy has a niggle though. Auditor Deloitte has not signed off on the company's accounts for the year ending March 2021. The raft of acquisitions had made consolidating accounts a cumbersome task, the company said. The acquisitions have not turned out well for employees of those companies.
CRYPTOCURRENCIES
The Dirty Dealings Of Football's Crypto Sponsors
What do cryptoasset platforms Socios, Bitci, and 14 others have in common? They've made a mickey of Premier League diehards. The Athletic reveals that football fans who bought digital assets after the glut of crypto sponsorships for clubs lost almost all their holdings value.
Context: Bitcoin—the only asset the US SEC chair is willing to call a commodity—plunged 70% from its all-time high. This year's crypto wipeout wreaked havoc across blockchain-focused companies. But they're still bagging sponsorships and partnerships (NFL, NBA, F1, etc.). And fans have no idea what they're getting into.
Details: Tokens by fan engagement platform Socios, which has partnered with six Premier League teams and a raft of European clubs such as Barcelona, nosedived <80%. Liverpool NFTs flopped. Manchester City and Leicester City sponsors promote crypto derivatives, which are banned for UK retail customers. And that's the tip of the iceberg.
The Signal
At the heart of the controversy is Socios, operated by the Chiliz blockchain. Its $PSG token—pumped when Socios ambassador Lionel Messi was due to transfer from Barcelona to Paris Saint-Germain—is down nearly 90% after traders cashed the high.
Socios insists its tokens are "utility assets" and not investment vehicles, yet pitches itself to clubs as a trading-focused revenue generator. The voting and polling 'privileges' it promises to fans are also restricted to trivial matters like in-stadium music and wallpaper selection.
No wonder fans are enraged by the monetisation of loyalty. Even British billionaire Richard Branson is done with crypto.
SOCIAL MEDIA
Big Tech Workers Swipe Left On Truth Social
Donald Trump launched alt-right platform Truth Social because of his disdain for Big Tech. But there's something he didn't see coming: the unwillingness of tech talent and corporate partners to be associated with his platform.
Flounder: To take on Big Tech, Trump needs to rely on, well, Big Tech. But techies wanted nothing to do with the platform. This depleted the available talent pool. Professionals who did involve themselves didn't wear it as a badge of honour on their social media profiles.
Trump's anti-Big Tech rant also landed Truth Social in a server issue soup. It replaced Amazon Web Services (AWS) with alt-right server providers after AWS terminated services with conservative social media platform Parler.
Starry ambitions: Truth Social came into being after a duo pitched an idea on The Apprentice. The outcome, however, could make for its own cringe reality show.
SOCIAL MEDIA
India Leans On Social Media for Facts
Never mind the concerns over fake news and misinformation; 54% of Indians (as against the global average of 37%) count on social media for factual information, as per a recent study by the Oxford University Press (OUP).
Insights: The survey, based on a sample size of 5,000 people, shows that most individuals, especially those in the age group of 25-44, obtain know-how from Instagram, Facebook and Twitter. The irony here? An MIT report stated that fake news travels faster on Twitter than actual news.
Let's talk trust: A whopping 87% Indians are convinced about information being true on social media (this is above the global average of 75%). As a result, reliance on books and other traditional mediums have diminished.
🎧 Fun fact: About 54% of Indians look to social media for facts. Find out more.
FYI
Potboiler: Political uncertainty gripped Maharashtra, India's most industrialised state, as chief minister Uddhav Thackeray declined to face a trust vote and resigned.
Blacklisted: The US added five Chinese companies to a trade blacklist for allegedly supporting Russia's military and defence industrial base, along with 31 entities to the blacklist from other countries.
Time's up?: A US FCC Commissioner wants Apple and Google to ban TikTok from their respective app stores.
Sign up: Nato has formally invited Finland and Sweden to join its alliance. This comes a day after Turkey opposed the entry.
New investments: Bertelsmann India announced a $500 million fund for startups focused on healthtech, enterprisetech, future of work, fintech, and agritech.
👻🔐: Snap will launch a $3.99 monthly subscription product called Snapchat Plus this week. It won't, however, turn off ads for Plus users.
Upcoming: The next IPL edition will have an extended 10-week window to accommodate more cricketers.
FWIW
Tug-of-war: Wimbledon organisers thought they were onto something when they tried to train dogs to fetch tennis balls to replace ball boys and girls at the big event. But it failed miserably as the pooches refused to give the ball back unless they were given treats.
Pop goes the paddle: Pickleballers have run into trouble with US residents. The 'pop' sound when the paddle connects with the pickleball has become a nuisance. Some are even threatening legal action. The complainants, however, are outnumbered by pickleballers who find joy in playing the sport, which started to gain popularity in the 1960s.
Don't listen to Beyonce: Beyonce's hit single Break My Soul has divided listeners. Some believe the pop icon was urging employees to quit toxic workplaces. There are investors who believe Beyonce's messaging may have come at the wrong time, what with the American economic climate in the US. Stans, however, are defending the singer. Guess you can't win them all.
Want to advertise with us? We'd love to hear from you.
Write to us here for feedback on The Signal.