Discover more from The Signal
The Signal is a daily curated newsletter that helps you understand the latest developments in business, tech, finance, economy, and policy with sharp analysis and crisp insights thats fun to read arriving at 8AM daily in your inbox.
Over 81,000 subscribers
BYJU'S desperate measures
Also in today's edition: Can Honda Elevate its India strategy?; A Sequoia trilogy; Netflix's merch madness; Golf has a referee, and its name is Saudi Arabia
Good morning! New York has had it with South Korean carmakers Hyundai and Kia. According to Reuters, it is suing the duo for making cars that are easy to steal. 🤡 The city has said that the lack of anti-theft devices, called immobilisers, enabled car thefts. For context: a viral TikTok challenge is believed to have increased such thefts. Both automakers admitted they are working on fighting the menace. One question tho: why not just go after the criminals?
The Signal is now on Telegram! We've launched a group — The Signal Forum — where we share what we're reading and listening through the day. Join us to be a part of the conversation!
Today's edition also features pieces by Soumya Gupta, Srijonee Bhattacharjee, and Julie Koshy Sam.
If you enjoy reading us, why not give us a follow at @thesignaldotco on Twitter and Instagram.
The Market Signal*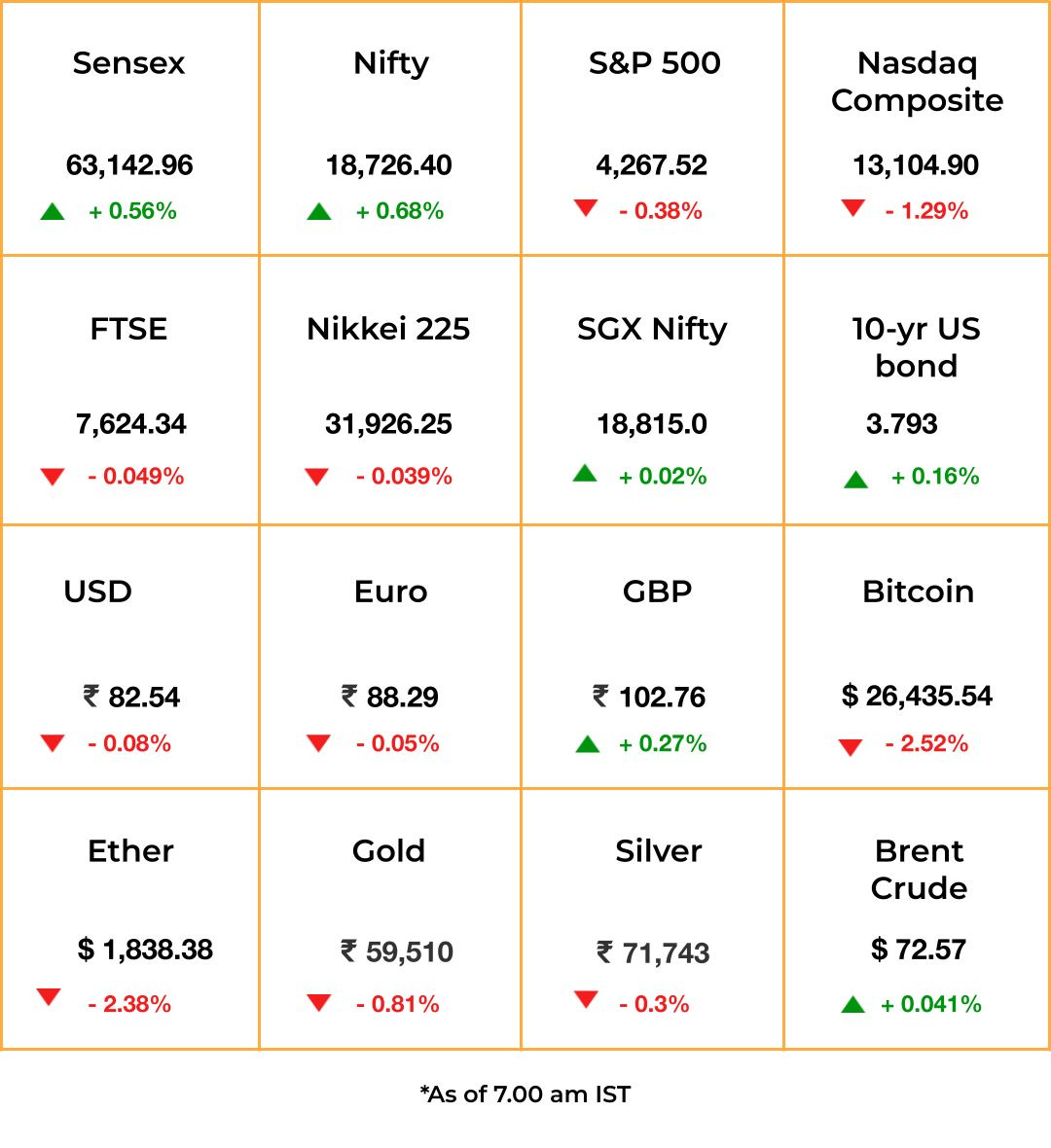 Stocks & economy: Canada is occupying Wall Street's thoughts. Wildfires there have blanketed New York with smoke while a rate hike by its central bank has kindled doubts whether it's too premature to stop raising rates. Bank of Canada breaking its long pause has spurred talks of a July raise in the US.
But back home, investors are certain that the RBI will extend the pause today; a few analysts are even hoping for a shift to a neutral stance.
Indices may wait until Governor Shaktikanta Das speaks at 10 am to decide which way to go. The Nifty is back on track to its lifetime high although profit booking may break the trend now and then.
Growth in Japan and measures by Chinese banks to support their economy are all positives for Asia, even though foreign investors have shed some exposure to Indian equities this week.
EDTECH
A Copout And A Gimmick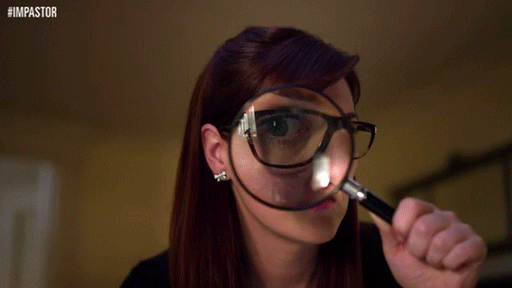 On the day it had to pay (but didn't) $40 million in interest on a $1.2 billion loan, BYJU'S announced that it'd take test-prep arm Aakash Educational Services public next year. It then sued the very lenders who'd provided that loan in a US court for "predatory tactics". The Morning Context now claims that India's most valuable trainwreck may fire 1,000 people.
Citing anonymous sources, The Morning Context also reports that BYJU'S parent company Think & Learn may have moved some of the loan money—disbursed only for US subsidiary BYJU'S Alpha—to pay operational expenses in India and even fund sponsorships with Lionel Messi and FIFA.
This brings us to the company launching three AI models, which BYJU'S claims is 87% accurate and the next frontier in learning. Considering India, unlike the EU, itself has no guidelines for AI in education, we'd desist from taking this announcement at face value.
THE IMPRESSION
(Don't Get) Lost in Translation
Dubbed films are making more money at the Hindi box office than ever before. A Gurgaon-based startup is cashing in on the popularity of the multilingual experience with an app that delivers perfectly synced dubbed dialogues in theatres, right in your ears. Is there a big enough market for this technology? Find out in this week's edition of The Impression.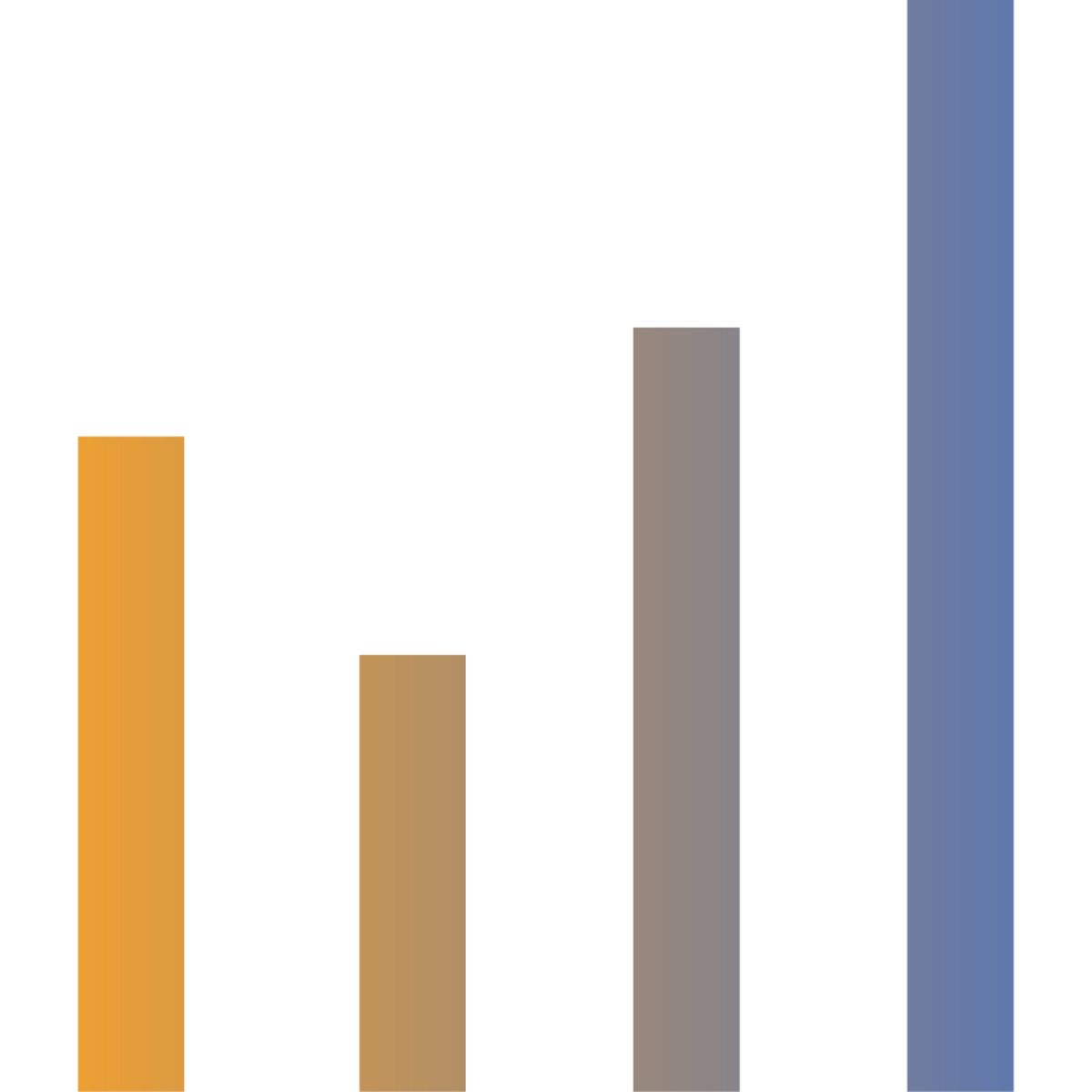 The Impression
A weekly newsletter on the business of content
AUTO
Honda Rolls Out A Prayer
It is called Elevate. The Japanese carmaker is hoping the SUV would be the answer to the woes bedevilling its past Indian decade.
Past wobble: There is Honda before the global financial crisis of 2007-08, and then there is Honda after. It once sold just four cars: Accord, Civic, City, and the CR-V, but each one was a segment leader. Then India transformed into a diesel car market, and Honda did not have an answer. By the time it found one, the market had moved on and competition taken over. Globally too, it had lost its edge in technology, engineering and design.
Future imperfect: While Amaze was a success, Honda lost the plot on vehicle positioning and stopped selling several cars, including the Civic, CR-V, and Jazz. It was late to the diesel party and behind in the SUV market too. And an EV is still not here.
The Triplicate Solution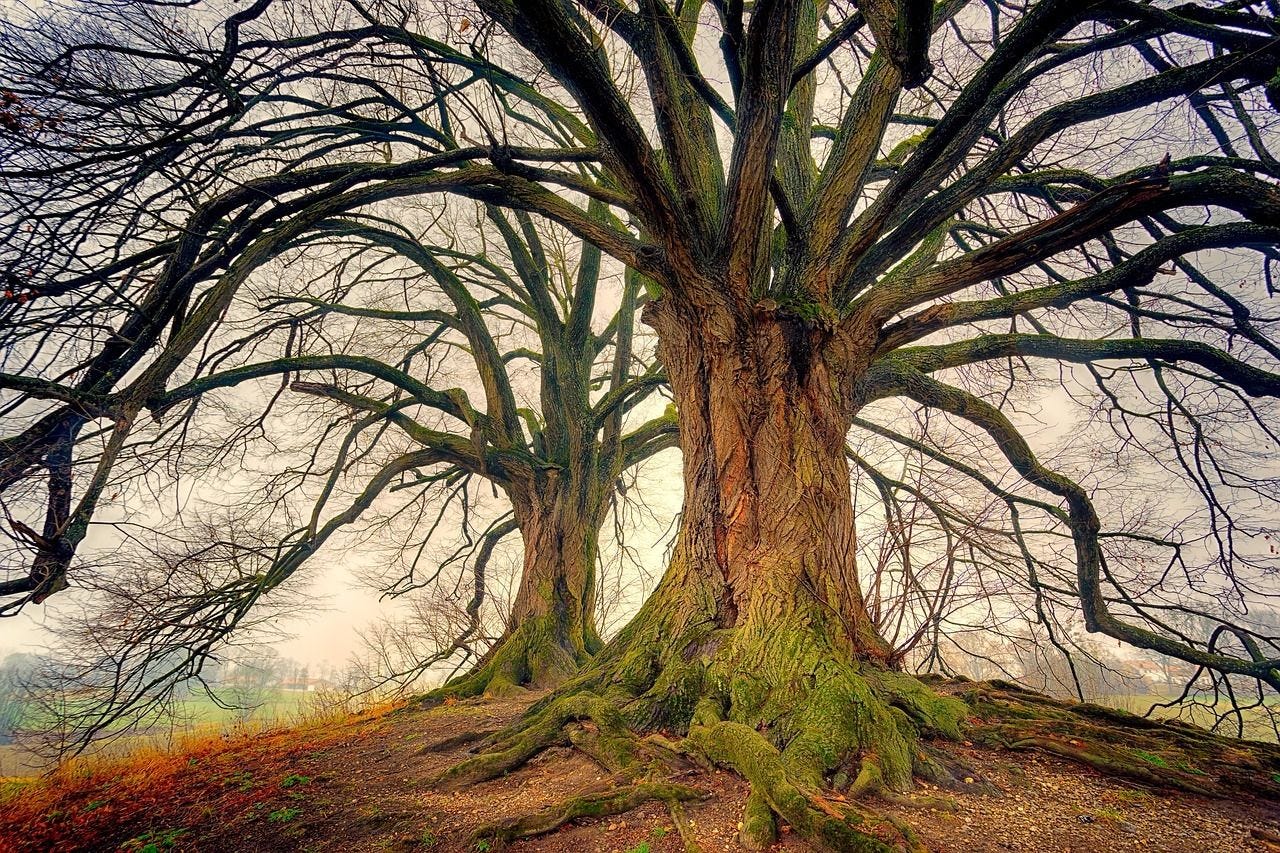 Sequoia's predicament was evolving and understandable. As a pool of capital, its job is to generate adequate returns for its investors, which it did admirably for many years. But it's now finding the going tough.
Sequoia has taken the lead and broken up its sprawling investment empire into three parts: the mothership of western moneybags, the Chinese folder of 300 companies, and the Indian and South Asian pool—better known for migraine-inducing controversies rather than pathbreaking companies and famous returns. The trio will be known as Sequoia, HongShan, and Peak XV, respectively.
Many of its peers are thinking along similar lines.
The Signal
The heady days of venture capital investing are perhaps past, but there is more capital hunting for investment in the world today than ever before. Managers of vast pools of money must be careful as they navigate the shifting currents of global politics and power rebalancing. The jitters are evident. There was no other reason the Asian spinoffs could not use the brand in some way. Western investors and companies want to do business in China and profit from its companies but are wary of US government backlash. Politically palatable India does not offer the ease or scale of doing business. This risk-reward dynamic wrapped in uncertainty will continue to complicate investment decisions. As Martin Wolf writes in the Financial Times, "the world economy's centre of gravity is simply shifting east". There is no one way to profit from it.
ENTERTAINMENT
Merching To A Different Beat
No one does consumerism like Disney, which made $56.2 billion in licensed merchandise sales last year. WarnerMedia made $15 billion.
Now, Netflix, which already has apparel partnerships with Walmart and Lacoste, wants to cash in on a billion-dollar opportunity.
The streaming major will release subscriber-only mobile gaming titles, The Queen's Gambit Chess and LEGO Legacy: Heroes Unboxed; the latter is an exclusive partnership with the world's largest toymaker by revenue. Netflix is also partnering with non-alcoholic beer brand Athletic Brewing for co-branded drinks based on shows like The Witcher.
Gist: It wants to replicate its Stranger Things merch success with other properties.
India angle: Earlier this year, Netflix appointed Black White Orange as its exclusive licensing agent for India and South Asia to tap into "uncommon" categories such as make-up and pizza. It also has an official store with exorbitantly-priced wares—a tough sell for price-sensitive, black market-loving India.
🎧 Netflix does a Disney. Also in today's edition: How will Sequoia Capital's split change the VC scene? Listen to The Signal Daily on Spotify, Apple Podcasts, Amazon Music, Google Podcasts, or wherever you get your podcasts.
SPORTS
Tee Up (The Money)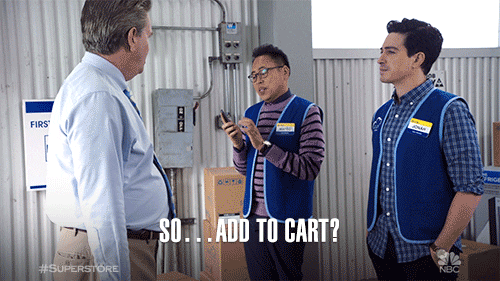 Golf's ugliest spat has unexpectedly ended due to Saudi Arabian petrodollars. Golf tournament organiser PGA Tour is merging with rival LIV Golf thanks to an estimated $3 billion from the kingdom's sovereign Public Investment Fund. The Saudis set up LIV Golf last year. It's been criticised for taking oil money and using it to poach top golfers from older professional leagues. PGA and LIV have been fighting it out since last August.
Gobbling up: Saudi Arabia has been aggressively investing in high-profile sports. It brought Cristiano Ronaldo to play for a Saudi football club Al-Nassr, which it is now taking full financial control over. It has a 10-year deal with the WWE, and bought English football club Newcastle United FC in 2021, reportedly with the UK government's active encouragement. Critics have accused Saudi Arabia of using these investments to boost its image and distract from its blatant human rights violations.
FYI
Fresh dough: Indian health and wellness startup HealthifyMe raised $30 million in a pre-series D round via convertible notes. The round saw participation from Khosla Ventures and LeapFrog Investments.
Going clean: Infosys founder NR Narayana Murthy's Catamaran Ventures is in talks to cut a check to Ola Electric as part of a $300 million round. Singapore's sovereign fund Temasek is also likely to participate.
Green signal: The Indian government has greenlit a package worth ₹89,000 crore (~$11 billion) to revive state-run telco Bharat Sanchar Nigam Ltd.
RIP: India-born Ivan Menezes, the longtime CEO of spirits giant Diageo, passed away at 63 due to an illness. He will be succeeded by interim CEO American Debra Crew.
Troubling: The Wall Street Journal found that Meta-owned Instagram allowed users to search sexually explicit hashtags that led them to accounts and networks advertising the sale of child sex material.
Stranded: A San Francisco-bound Air India flight was forced to land in Magadan, Russia after the Boeing 777's engine developed a technical issue. The Tata-owned airline is sending a replacement flight that will complete the journey to San Francisco.
It doesn't stop: Standard Chartered will slash more than 100 jobs across Singapore, London, and Hong Kong in an effort to save more than $1 billion by 2024.
THE DAILY DIGIT
6.5
The number of hours Indians spend online in a day, according to a Google, Bain & Company and Temasek report. (e-Conomy India 2023: The Economy of a Billion Connected Indians, pdf)
FWIW
On second thought: The folks at Salesforce have found a (not so) novel way to get employees back to their cubicles: by invoking altruism. Between June 12 and June 23, $10 will be donated to a local charity every time an employee reports to work. Not too long ago, Salesforce was in the news for the wrong reasons. The company had sacked 7,000 employees over a two-hour call in February. Back then, CEO Marc Benioff earned bad press for immediately taking a 10-day vacation to French Polynesia. He'd also said he wasn't a fan of return-to-office mandates.
Everyone's a temp now: After nurses, doctors in the US are participating in the gig economy. According to medical staffing company CHG Healthcare, 50,000 doctors, or 7% of US physicians, are working on their own time. These "physicians-for-hire" gigs pay 30%-50% more than a full-time job. To no one's surprise, it was the pandemic that spurred an uptake in part-time doctor jobs. In related news, a majority of the more than 9,100 physicians who were part of a 2023 survey admitted to being burnt out. The docs are not alright.
Handle with care: It's a question as old as time: how does one clean cast iron pans? Most people say "never". When The Lodge Museum of Cast Iron in South Pittsburg, Tennessee, posed the question to visitors, the answer was a resounding no, too. That said, the museum believes there's no harm in using a little soap. That opinion is sure to ruffle purists' feathers. Personally, I (Julie) recommend rinsing the pan with soap, coating it with oil after wiping the excess water off, and placing it on a high flame till it dries out. Though my colleague Roshni is aghast by this suggestion. What do you think?