Discover more from The Signal
The Signal is a daily curated newsletter that helps you understand the latest developments in business, tech, finance, economy, and policy with sharp analysis and crisp insights thats fun to read arriving at 8AM daily in your inbox.
Over 81,000 subscribers
Resignation barrage hits BYJU'S board
Also in today's edition: TikTok shopping 2.0; Banks jump in on QR-code FOMO; Sony-Zee merger gets murky; Creator of world's longest-running ad campaign dies
Good morning! Indonesia has given new meaning to the idea of a long weekend. It has declared a five-day extended holiday for Eid al-Adha to let its citizens blow up some cash and pump up the economy, according to Bloomberg. While President Joko Widodo has declared the extended holiday for government employees, the private sector is expected to follow suit. The stock market will be shut. It's got us thinking: @India, when?
Would you eat lab-grown meat? Talk to us on Telegram! We've launched a group — The Signal Forum — where we share what we're reading and listening through the day. Join us to be a part of the conversation!
🎧 We aren't making this up. Billionaires Elon Musk and Mark Zuckerberg may just get into a cage fight. Also in today's edition: we bring you the deets from the Sony-Zee Merger. Listen to The Signal Daily on Spotify, Apple Podcasts, Amazon Music, Google Podcasts, or wherever you get your podcasts.
Today's edition also features pieces by Srijonee Bhattacharjee, and Julie Koshy Sam.
If you enjoy reading us, why not give us a follow at @thesignaldotco on Twitter and Instagram.
The Market Signal*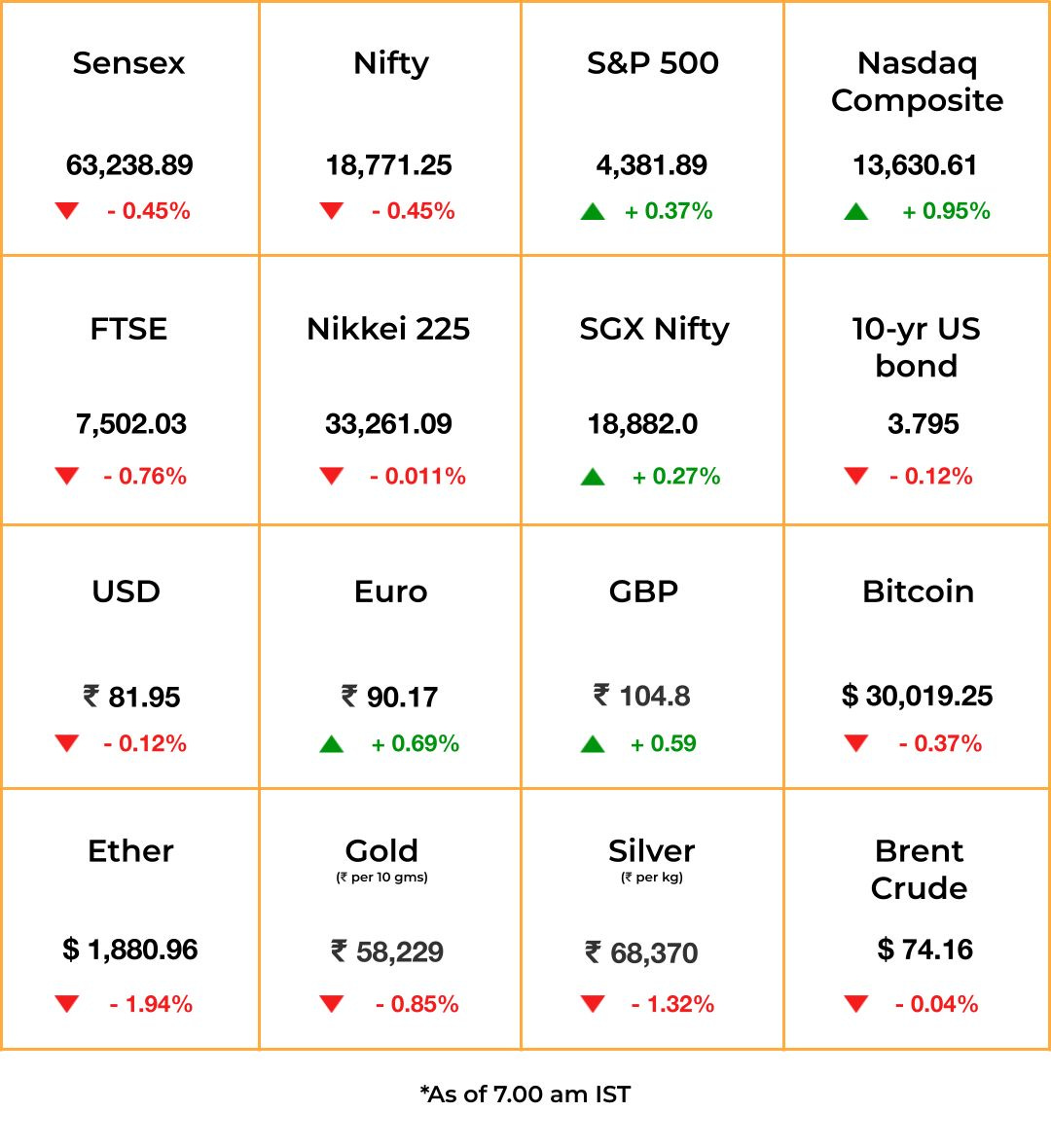 Stocks & economy: Investors lost their appetite for riskier assets on fears that central banks' will keep raising rates to fight stubborn inflation.
US Fed chair Jerome Powell's projection of two more hikes this year was followed by lending rate hikes by central banks of England, Norway and Switzerland.
Investors aren't buying US Treasury Secretary Yellen's analysis that the risk of recession has diminished. Kristina Hooper of Invesco flags a risk of "significant recession" if the Fed raises rates two more times.
Equities slid and so did oil prices as the outlook for global demand for the commodity worsened. For China, investors now feel, government support could only do so much and not nearly enough to push a sustainable economic recovery.
Indian shares may remain weak but optimism around Modi's US tour will likely lend support.
STARTUPS
It's BYJU'S Again
A year ago, edtech company BYJU'S raised funds at a value of $22 billion and seemed well set for an initial public offering. On Thursday, it seemed to be hurtling towards ruin.
Three directors representing the world's top financiers quit the board of the company. Its auditor Deloitte has also resigned. GV Ravishankar, managing director at Peak XV (formerly Sequoia), Russell Dreisenstock of Prosus and Vivian Wu of Chan Zuckerberg have resigned.
The resignations come at a time when BYJU'S is locked in a legal battle with lenders who are demanding the company pay back $1.2 billion it borrowed from them. Both sides have filed tit-for-tat lawsuits in US courts.
More in store? This could be just a curtain raiser as high-profile resignations coupled with auditors leaving startups are often followed by more dramatic developments.
THE IMPRESSION
Now Playing: Local Top 10
No matter when you check, nearly every list of music videos trending on YouTube India has one Bhojpuri and one Punjabi song in the top 5. Such is the power of regional language music. Large music labels are steadily striking deals with local ones, or producing their own music in Bhojpuri, Haryanvi, Punjabi, Telugu, and other Indian languages. But more competition means higher music costs, all while music streaming struggles to grow profitably in India.
How will this squeeze play out? Find out, in this week's edition of The Impression.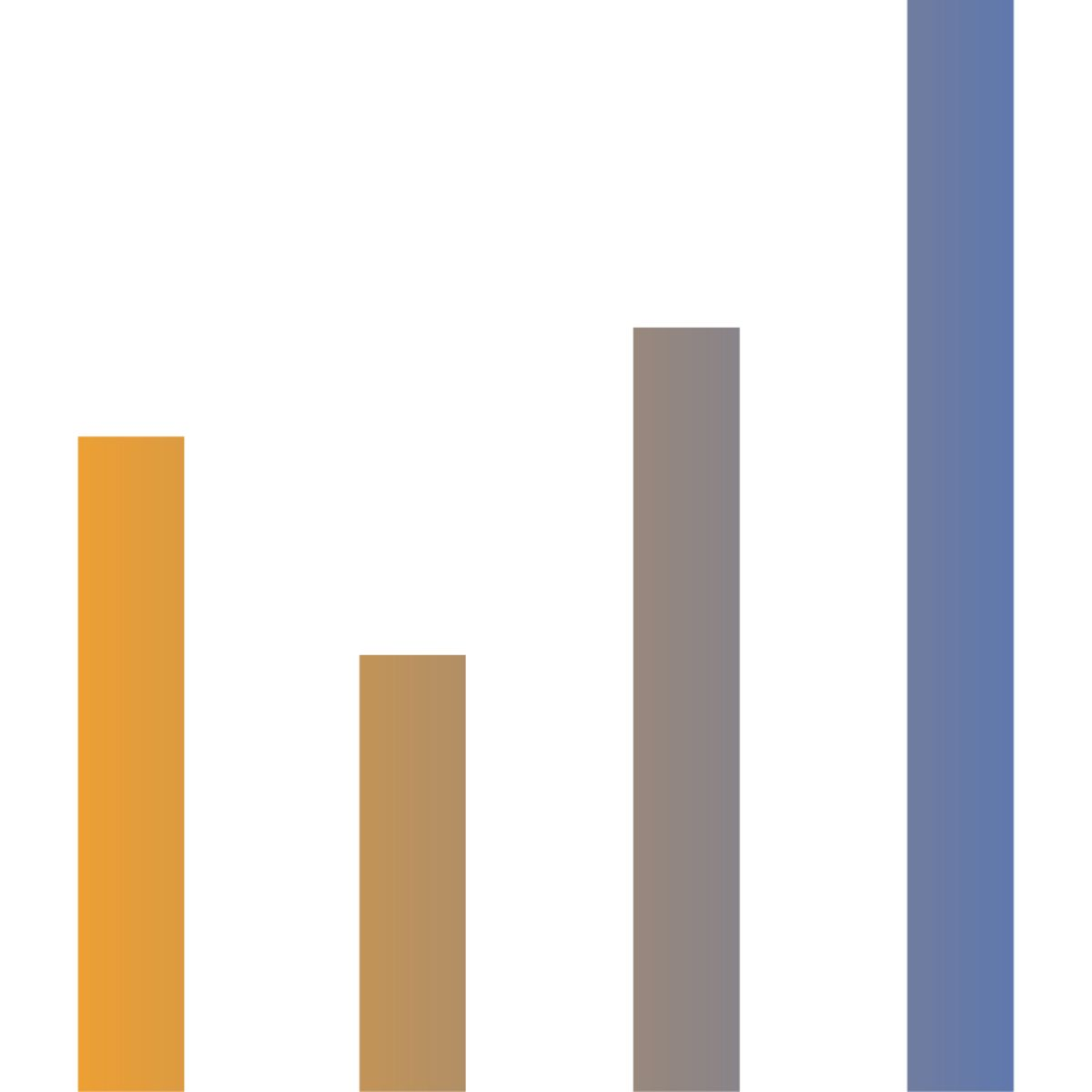 The Impression
A weekly newsletter on the business of content
BANKING
Protecting Their Corral
You could have put it down to FOMO but it really is a shielding move. Leading private banks such as ICICI, HDFC and Axis are aggressively pushing their quick response or QR code-based payment apps for merchants, directly taking aim at fintech companies.
What happened: Post-pandemic, fintech apps built around NPCI's (which has made it to Time's list of 100 most influential businesses in 2023) Unified Payments Interface quickly proliferated the digital payments ecosystem. The apps popularised QR code-based payment systems with practically every storefront plastered with the distinctive patterns. Fintech firms leveraged the new merchant relationships to begin lending, weaning away core business from banks. UPI quickly ate into debit card transactions too.
Late but not too late: Banks would have lost business faster if not for the RBI. The central bank curbing fintech firms' operations has given time to banks to regroup and retarget.
ENTERTAINMENT
Hard Choices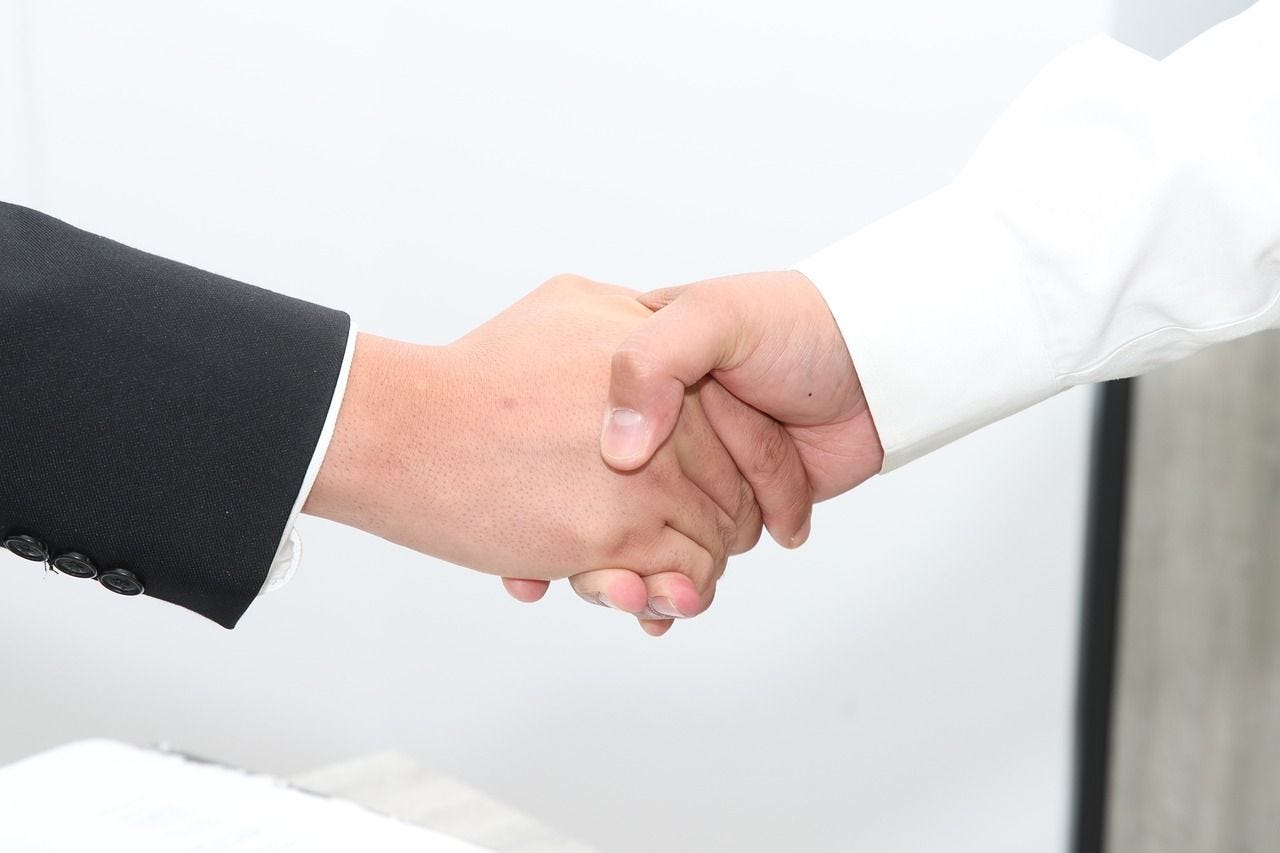 Image by naor eliyahu from Pixabay
It is supposed to be among Indian entertainment's biggest deals. But old sins have cast long shadows on the $10 billion Zee-Sony merger.
What's happened: Last week, markets regulator Sebi barred Zee's promoters Subhash Chandra and his son Punit Goenka from holding any key managerial or board position in any listed firm (or a subsidiary) until further notice. The Goenkas allegedly syphoned off hundreds of crores from lenders including Yes Bank using a web of Essel group companies. Zee has filed an appeal. Sebi responded, detailing the Goenkas' crimes and asking for their order to be upheld. The next hearing is on June 26.
What next: Punit Goenka said that the merger will happen, with or without him directly in charge. Sony also denied reports that it was getting cold feet. Which is just as well; the merger was first announced in 2021 and was supposed to be closed by September this year.
The Signal
Over the years, the Goenkas were reduced to minority shareholders in Zee Entertainment as they pledged over 90% of their shares to raise debt. But, they remained in control of their media empire.
Now, as Zee faces a stronger future along with Sony, they may need to relinquish direct control so they can stay owners of this powerful merged entity. However, there are also those who say Sony should cut its losses, however deep, and walk. After all, Zee Entertainment's share price is less than half of what it was in 2021, when the merger was announced.
OBITUARY
Amul Girl Loses Her Creator
Adman Sylvester daCunha, who died in Mumbai on Tuesday night, is among those few who manage to leave an extraordinarily powerful imprint on the world with a single piece of their work.
daCunha's achievement is not that he created an unforgettable ad campaign but that the creation remained young and playfully irreverent even after 56 years. The Amul girl's impish socio-political commentary, from her perch on hoardings, has not yet lost its charm.
Amul's founder and India's milkman Verghese Kurien hired daCunha to create a campaign that would appeal to mothers. While daCunha's wife Nisha came up with "Utterly Amul", Sylvester added "Butterly" and art director Eustace Fernandes visualised it. The "Utterly Butterly" campaign is perhaps one of the few (maybe even lone) advertising campaigns in the world which runs without the client clearing the creatives.
Here are some of the iconic ones.
SOCIAL MEDIA
Doomscroll Shopping
Unable to learn the steps of the latest TikTok dance? No worries—just shop instead. TikTok is testing new shopping features in what is internally called 'Project S', Financial Times reported. Users of the app can browse videos in a new section called 'Trendy Beat' selling basic goods like ear wax removers and pet hair brushes. Parent firm ByteDance ships the goods from China to buyers worldwide. With this, TikTok will move from being a marketplace to an e-commerce platform with its own inventory.
Going live: Rival YouTube is expanding on its own shopping ambitions. It will open its very first official shopping channel in South Korea by June-end, Yonhap reported. Last year, it announced a series of shopping features worldwide and a partnership with e-commerce software company Shopify. Meta may be wondering if it left the party too early—this March it killed Instagram's live shopping features.
FYI
Titan gone: The OceanGate deep-sea submersible lost near the Titanic shipwreck is believed to have imploded, killing all five adventurers aboard. The US Coast Guard drew the conclusion after finding the vehicle's nose cone underwater.
Seal the deal: Indian PM Narendra Modi and US President Joe Biden shook hands on US companies making fighter jet engines and semiconductors in India. They also agreed on joint space missions and removal of tit-for-tat trade barriers.
Not yet out of the woods: US regulators are now probing allegations levelled against the Adani Group by short-seller Hindenburg Research.
Done giving: eBay founder Pierre Omidyar is expected to dramatically scale back philanthropic giving jeopardising tens of organisations and initiatives worldwide that depend on his billions.
Office, office: The US intends to open two new consulates in Bengaluru and Ahmedabad.
Registration desk: As part of the upcoming Digital India Bill, the government may make registration mandatory for online fact-checkers to create accountability.
Childish sluggers 🙄: High-profile technology billionaires, Elon Musk and Mark Zuckerberg, may just slug it out in a cage fight.
THE DAILY DIGIT
3
The number of Indian companies that made it to Time's 100 most influential companies of 2023. They include the National Payments Corporation of India (NPCI), Meesho, and Polygon. (Business Standard)
FWIW
AI this, AI that: Disney's latest Marvel series is attracting ire for all the right reasons. Turns out, the opening credits for the show were created by an "AI vendor". Whatever that means. Director Ali Selem reveals that he was "fascinated with the ways in which the AI could translate the sense of foreboding he wanted for the series". Foreboding indeed. The show has been receiving flak ever since the opening credits have dropped. This is at a time when Hollywood writers are striking work to ensure their jobs are secure against AI. "It's just a tool, bro" is no more a defense tactic.
Horror show: Remember when the pandemic made films such as Contagion popular (and relevant again?). A similar phenomenon is happening with the indie horror game, Iron Lung. It's witnessed a huge spike in sales ever since the search for the Titanic-bound submersible was still on. Downloads are peaking and the reviews for the game have been largely positive. It gets worse. A film based on Iron Lung is up for an adaptation for the big screen starring YouTuber Markiplier.
Meaty affair: Bleh. Lab-grown meat will now be a reality in the US. Two companies, Upside Foods and Good Meat, reveal they've got the stamp of approval from the US Department of Agriculture to produce cell-based proteins. This makes the US the second country after Singapore to legalise the sale of meat grown from animal cells. Let's just say, we will humbly give this a pass. Come what may.