Discover more from The Signal
The Signal is a daily curated newsletter that helps you understand the latest developments in business, tech, finance, economy, and policy with sharp analysis and crisp insights thats fun to read arriving at 8AM daily in your inbox.
Over 81,000 subscribers
BYJU'S backers have had enough
Also in today's edition: Trigger-happy Trai; ITC demerges hotel biz; Game on for AI; Kylian in the Kingdom
Good morning! Remember when the pandemic shuttered theatres and entertainment companies juiced up their content libraries? Well, Indian streaming services have now become choosy af. According to a report in Mint, about 30-40 films aren't finding a home on OTT platforms due to "uncertainties" over their box-office innings. Bheed and Gumraah, which were signed as part of package deals, didn't attract many viewers. Zwigato and The Kerala Story aren't finding takers either. However, big-ticket films (read: safe bets in general) are the new favourites. Ah well, welcome to the '90s.
The Signal is now on Telegram! We've launched a group — The Signal Forum — where we share what we're reading and listening through the day. Join us to be a part of the conversation!
🎧 India's political parties are looking at influencers to build their clout. Also in today's edition: AI is changing the gaming industry. Listen to The Signal Daily on Spotify, Apple Podcasts, Amazon Music, Google Podcasts, or wherever you get your podcasts.
Today's edition also features pieces by Srijonee Bhattacharjee, Jaideep Vaidya and Julie Koshy Sam.
If you enjoy reading us, why not give us a follow at @thesignaldotco on Twitter Instagram and Threads.
The Market Signal*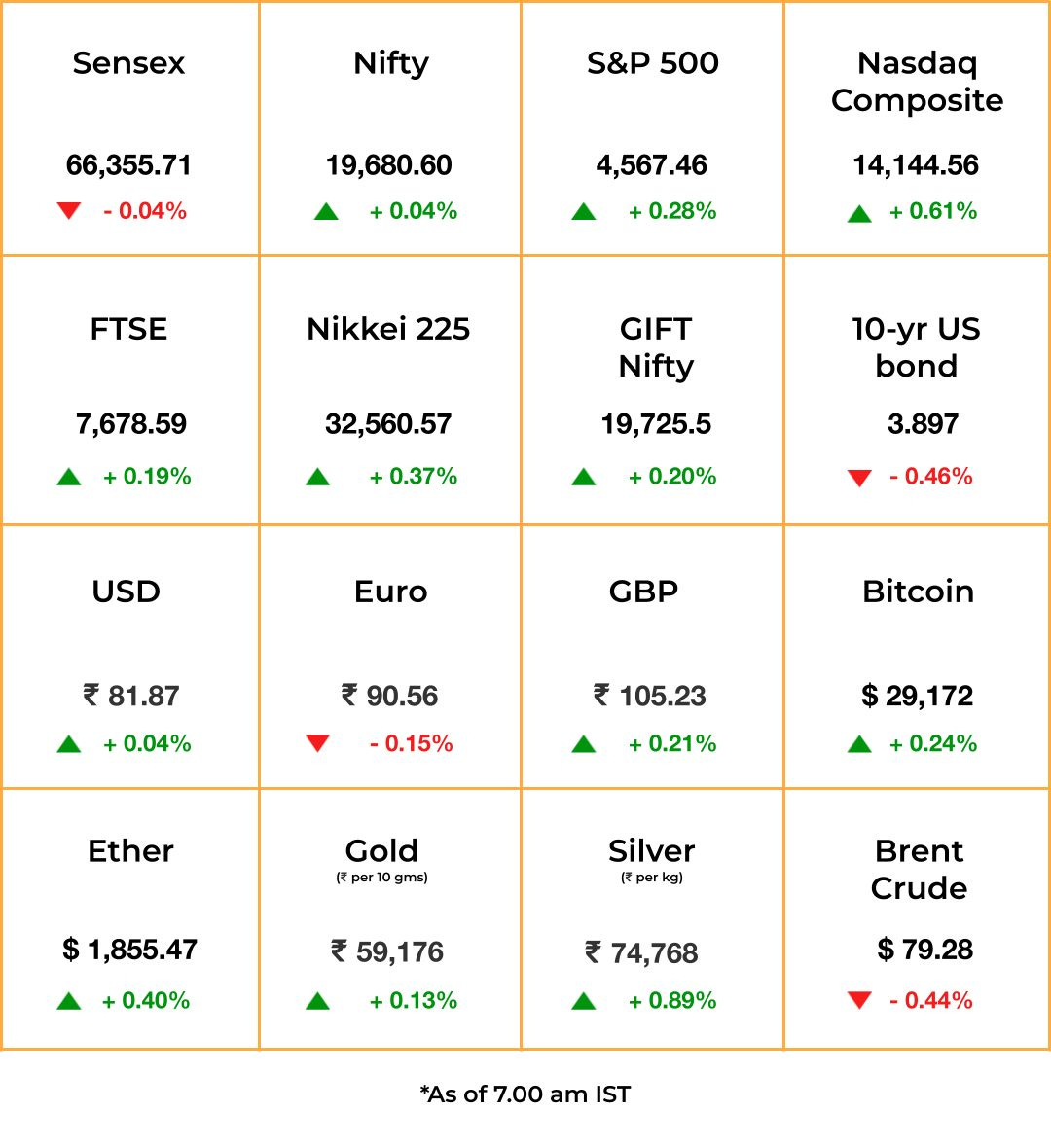 Stocks & economy: Share indices ended higher in the US as strong consumer confidence data pointed towards the economy's resilience, raising hopes of a soft landing. The Fed is widely expected to raise rates by 25 basis points later today and markets are slowly factoring in another hike by the end of the year.
US markets drew strength from a few strong earnings reports. SK Hynix, a company that supplies memory chips to Apple, showed higher revenue growth while Google's parent Alphabet beat market expectations on strong search revenues. Microsoft too reported strong resilience in its core business.
Stocks of Asian innovators in the electric vehicles space may also rise as growth in Chinese battery maker Contemporary Amperex's profit indicated strength in the segment.
Nifty's gains may be limited. Consumer goods and metal stocks will likely be tepid but tech stocks could see an uptick on US cues.
EDTECH
It Gets Worse For BYJU'S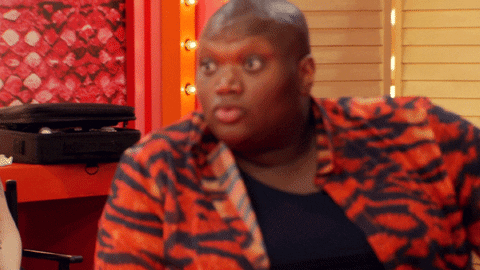 Founder Byju Raveendran's tears won't help. A day after it got a reprieve in its $1.2 billion loan dispute, edtech startup BYJU'S' biggest and earliest backers tore into it. In a letter to its limited partners, Peak XV Partners (formerly Sequoia India) accused BYJU'S of "lack of transparency in providing business updates and information".
A month after its representative quit the BYJU'S board, the Netherlands-headquartered investment group Prosus publicly stated that the startup's financial reporting and governance structures "did not evolve sufficiently for a company of that scale". It said BYJU'S leadership "regularly disregarded advice and recommendations relating to strategic, operational, legal, and corporate governance matters".
Peak XV and the Chan Zuckerberg Initiative, had quit BYJU'S board in June. Auditor Deloitte, too, resigned after the company delayed the release of its financial statements. Meanwhile, BYJU'S has shut down some of its offices in the National Capital Region and Bengaluru.
REGULATION
Draconian By Another Name
Nobody:
Trai: "Why shut down the internet when you can ban apps that people rely on during emergencies?
The Telecom Regulatory Authority of India, or Trai, is pushing for selective bans of WhatsApp, Telegram, Facebook, and other over-the-top communication platforms for "national security" purposes in critical situations. Trai's reasoning is that a total shutdown—like the one imposed in Manipur—deprives citizens of essential services like online education, transactions, and e-healthcare. Not surprisingly, people are billing the proposal as anti-consumer and draconian.
Double standards: Trai's concerns over misleading information spreading on social media are precious. Rest Of World reports that the very regime that made it mandatory for influencers to disclose material interests in promotional posts is recruiting the same people to advertise for it—without disclosures.
Aside: The Digital Personal Data Protection (DPDP) Bill may require companies to seek user consent each time they update their terms and conditions.
CORPORATE
Hotels To Move Out Of ITC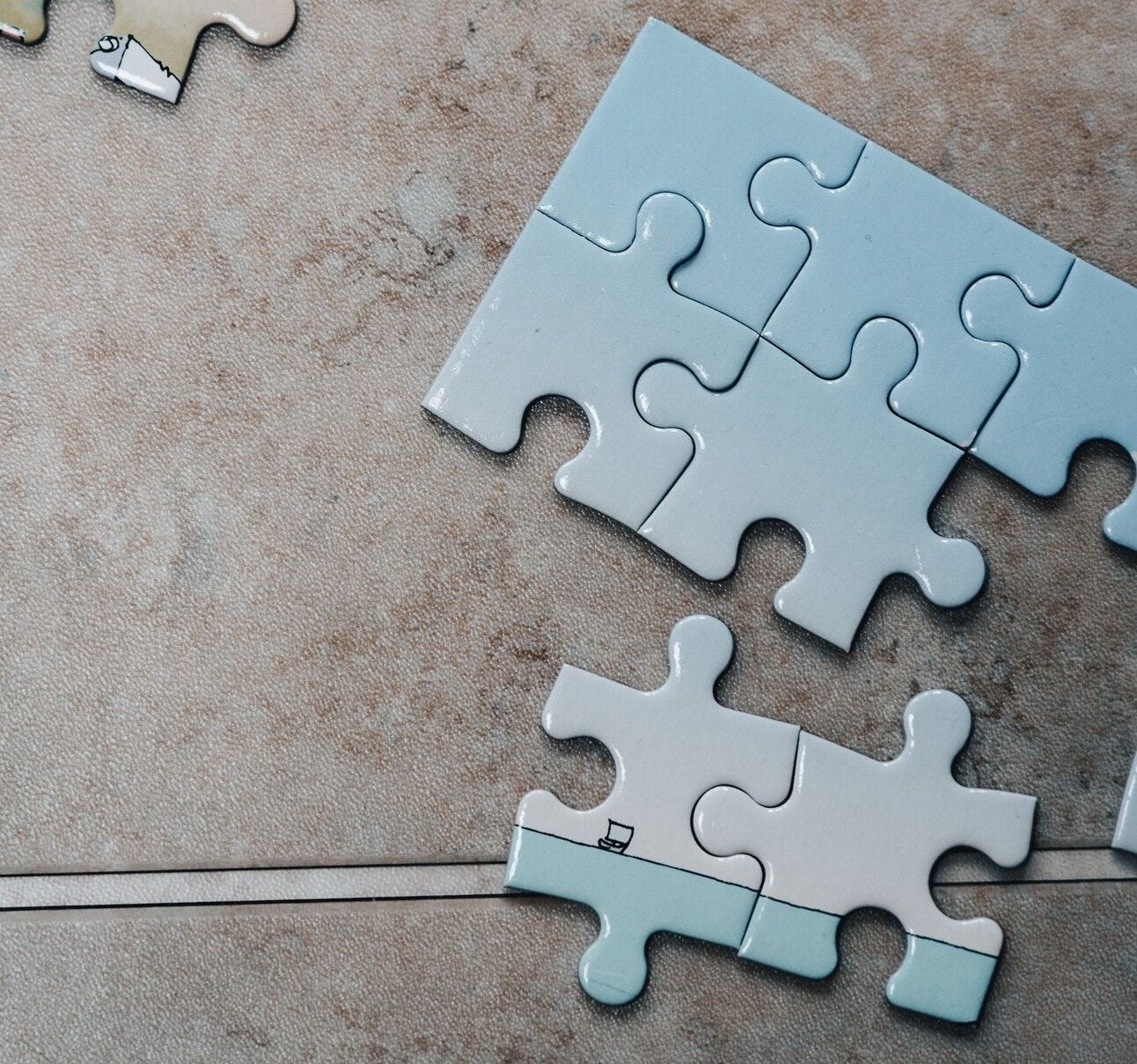 Photo by Jonny Gios on Unsplash
It's a speculation that has been spun for years but come true only now. The board of directors of cigarettes-to-soaps conglomerate ITC has cleared the demerger of its hospitality business.
The deal: ITC's existing shareholders will own 60% of the demerged company. ITC will hold the rest directly.
Assets: The group runs 120 hotels with over 11,600 rooms. The hospitality business comprised ~4% of the conglomerate's revenues at ₹2,689 crore (~$328 million) in FY23.
The ITC stock has been on fire, rallying more than 60% in the past year. But it fell after the demerger scheme was revealed as investors felt the ratio was too conservative.
More demergers? Chairman Sanjiv Puri has said that the group was open to hiving off its FMCG and IT verticals to unlock value.
The Signal
ITC built luxury properties such as Sonar in Kolkata, Maratha in Mumbai, and world-class restaurants such as Dum Pukht at the Maurya in New Delhi, utilising the huge amounts of free cash flows generated by selling Navy Cuts and Gold Flakes. The cigarettes division has only a 6% share in ITC's capex, but it brings in more than three-fourths of its revenues and is the primary source of growth capital for all other businesses. The independently-listed ITC Hotels and Ansal Hotels were merged into the group in 2004 for easy access to funds. It's now separating the arm precisely because it is sucking up too much capital—about a fourth of group capex—without adequate returns.
GAMING
The Beginning Of An End
If AI is upending everything from banking to entertainment, can gaming be far behind? Studios are AI-generating in-game content and character illustrations. That's just the beginning.
Why?: To slash costs and turnaround times. Budgets for individual titles can run into nine figures because of graphics. Even mobile game development costs millions of $.
Name dropping: Services like Crypko and AI Works generate anime characters faster and at half the usual industry rates. Morikatron Inc's murder mystery simulator Red Ram is made almost entirely by ChatGPT and Stable Diffusion. Roblox, Electronic Arts, Ubisoft, and Candy Crush maker King all use AI in different ways.
The biggest disruptor: AI beneficiary Nvidia, whose Avatar Cloud Engine could potentially obliterate specialist jobs such as voice acting, lighting, and animating.
Analysts also foresee the automation of debugging, translations, quality control, and customer support. We foresee creatives going on strike, not unlike their Hollywood peers.
BUSINESS OF SPORT
Paris to Madrid via Riyadh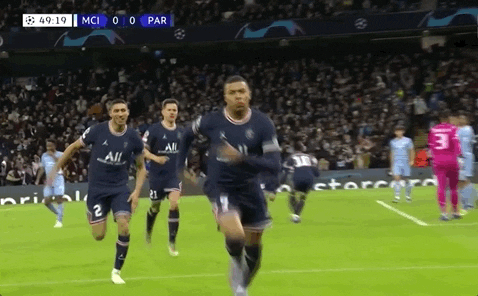 Saudi Arabian football club Al-Hilal has offered French superstar Kylian Mbappé a jaw-dropping €200 million ($221 million) to play for it for one season. The 24-year-old could end up earning close to €700 million ($776 million) with commercial and image rights, reported The Guardian.
Al-Hilal, owned by Saudi Arabia's sovereign wealth fund, has submitted a world-record bid worth €300 million ($333 million) to Paris Saint-Germain (PSG) for Mbappé. PSG is keen to sell Mbappé, who it bought for €180 million in 2017, this summer so as to not lose him for nothing when his contract expires next year. The Frenchman has reportedly agreed to join Spanish giant Real Madrid next summer.
This explains Al-Hilal's one-season offer for Mbappé. It would still be a huge coup for the Saudi Pro League, which has gone on a spending spree recently. The world-record deal would also further upend football's finances.
PS: In the latest edition of our sports business newsletter The Playbook, Jaideep Vaidya unpacks the saga around the proposed change in Goods and Services Tax (GST) rates for online gaming and gambling. You can read the edition here and subscribe to The Playbook for free below: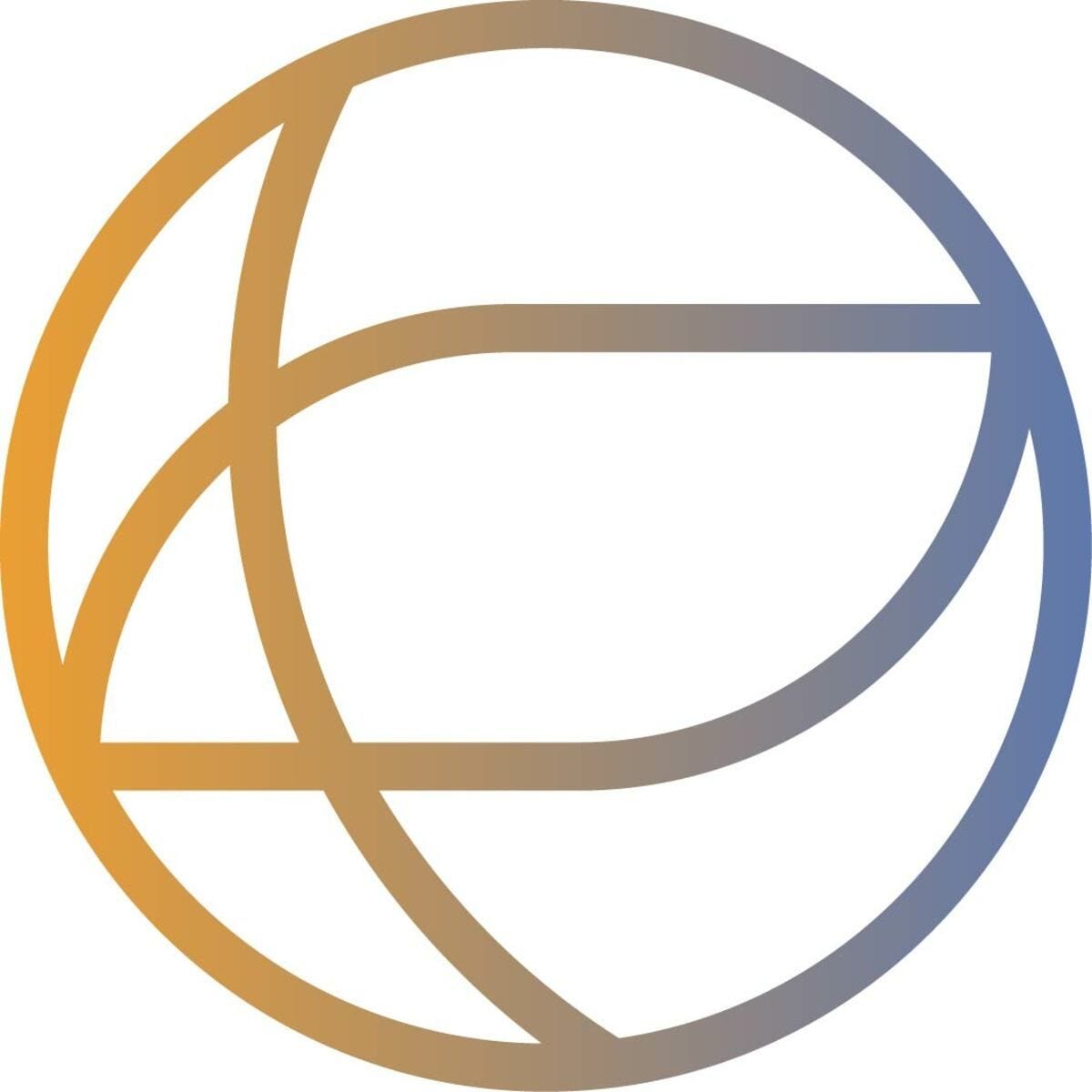 The Playbook
A weekly newsletter that deconstructs the business of sports and gaming.
FYI
Nothing to see here: China is replacing foreign minister Qin Gang—who spent just seven months in the job and has been missing since June—with his predecessor Wang Yi. It also appointed Pan Gongsheng as the new central bank governor.
Lonely at the top: Milkbasket CEO Yatish Talvadia, CFO Gaurav Srivastava, and COO Abhinav Imandi are no longer with the company following its integration with JioMart, reports Entrackr.
Mixed bag: Spotify reported a 17% year-on-year increase in premium subscribers, but also wider losses (~$334 million versus $138 million a year earlier) in its second-quarter earnings.
It's a deal: France-based Thales, the largest defence electronics provider in the EU, is acquiring US cybersecurity firm Imperva for $3.6 billion.
More for me: Engineering conglomerate L&T announced a share buyback of ₹10,000 crore ($1.2 billion) in its latest stock exchange filing.
Routine change: Billionaire Reinold Geiger, the controlling shareholder of Hong Kong-listed L'Occitane, is considering buying out the skincare giant and relisting it in Europe, Bloomberg reports.
Bumped up: The IMF expects India's GDP to grow at 6.1% in FY24. That's higher than its April forecast of 5.9%. 
THE DAILY DIGIT
38%
The percentage of Indian shoppers who expect e-commerce deliveries to arrive within two hours, making them the most impatient online shoppers in the world. (The Economic Times)
FWIW
Word salad: Everybody hates corporate jargon. Remote work intensified the use of workplace slang. Now, internal communications software Haystack is creating a tool called Glossary to break down the mind-numbing rubbish that should (hopefully) cover workplace lingo. Well, somebody had to. Glossary will come with a dictionary of industry-specific words, and workers can upload acronyms, buzzwords, and phrases that can be used for personal or company-wide reference. Quick, somebody create a dictionary to understand Gen Z jargon.
Sister act: Sororities, or social groups in colleges and universities, are serious business in the US. Little wonder then that sorority consultants are a thing. That's because these groups now ask for essays, grade-point averages, volunteer experience, letters of recommendation (sometimes about 30!), and, at times, recorded video assignments to recruit the right members. Stacia Damron, founder of Hiking in Heels, charges up to $4,000 for on-call services during peak recruitment periods. Gasp. Damron says, and we quote: "My boyfriend went to Stanford, and he said this is more complicated than getting a Stanford M.B.A." 💀💀
Under the garb: In today's edition of dystopia, meet China's "full-time children". Overworked and unwaged adults in China are going back to their childhood homes and… working for their parents full-time. A day in their lives involves cooking, shopping, and planning weekend trips. Douban, an IMDb-like site, has more than 4,000 individuals coming together to share their experiences as full-time kids. In case you're wondering, unemployment among Chinese youth jumped to a record 21.3% in June 2023, the highest since 2018.