Discover more from The Signal
The Signal is a daily curated newsletter that helps you understand the latest developments in business, tech, finance, economy, and policy with sharp analysis and crisp insights thats fun to read arriving at 8AM daily in your inbox.
Over 81,000 subscribers
BYJU'S drowns in pancake mix
Also in today's edition: Avengers: Wall Street; Death to diesel; Old guard, new hope in Bollywood; Tour of duty
Good morning! Companies are doing away with corporate lingo for the sake of Gen-Z employees. Which means "feedback" is passé, according to The Wall Street Journal. The new word is "feedforward". Btw, at Microsoft, managers are urged to use "perspectives" instead of "feedback". Pharmaceutical giant AstraZeneca has replaced "performance management" with "performance development". Even the word "review" is under review; it's now "connect conversations". We are at a loss for words tbh. Can someone show the suits the dictionary meaning of jargon?
The Signal is now on Telegram! We've launched a group — The Signal Forum — where we share what we're reading and listening through the day. Join us to be a part of the conversation!
🎧 Corporate lingo is going through a makeover. Also in today's edition: Attention Apple fanboys. We bring the lowdown on the iPhone 15. Listen to The Signal Daily on Spotify, Apple Podcasts, Amazon Music, Google Podcasts, or wherever you get your podcasts.
Today's edition also features pieces by Roshni P. Nair, Julie Koshy Sam, and Jaideep Vaidya.
If you enjoy reading us, why not give us a follow at @thesignaldotco on Twitter Instagram and Threads.
The Market Signal*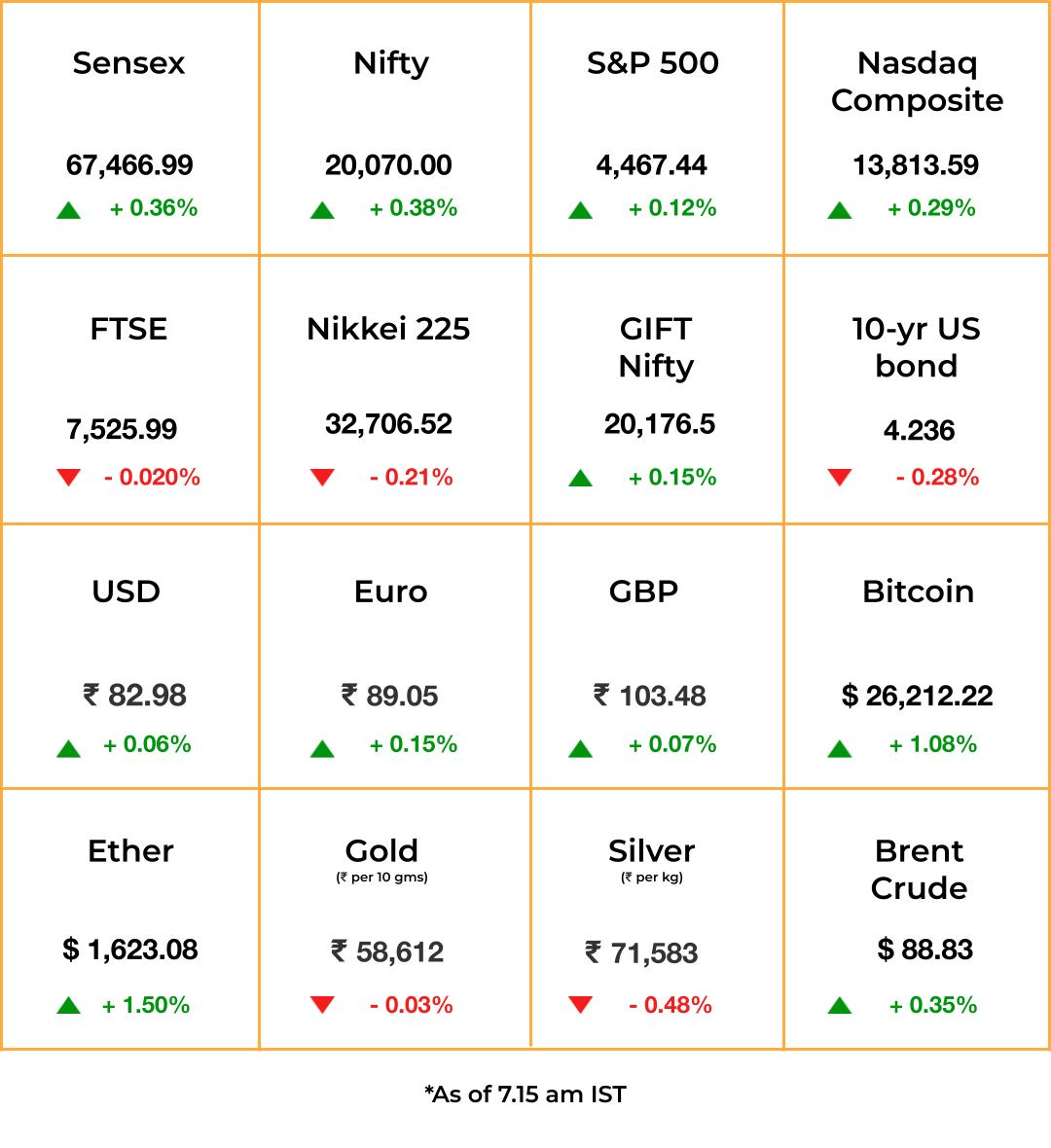 Stocks & Economy: The Nifty closed above 20,000, the first time ever the benchmark has closed above the psychological 20,000 mark. After setting records in July, banks and financial services company shares had taken a breather last month. Now they are back in the limelight.
The spike in US retail prices in August did not faze investors who took heart from the fact that core inflation, which ignores fuel and food prices, cooled. They now expect the Federal Reserve to hold rates. The data and subsequent positive response from the market helped Asian stocks in early trade too. A general weariness, however, pervades the broader US market.
Global markets are keeping eyes peeled on the European Central Bank which will announce its rate decision later today. It may raise rates as high energy prices have fed inflation across Europe.
CORPORATE
Pancakes With A Side Of Drama
In a wild break, Bloomberg reports that BYJU'S allegedly hid over half a billion dollars in a little-known hedge fund. That hedge fund, Camshaft Capital Fund (CCF), listed its place of business at an IHOP outlet in Miami, USA. IHOP is an American fast-food chain best known for pancakes.
Details: Just days ago, India's largest edtech company said it'd repay its entire (and much-disputed) $1.2 billion Term B loan to lenders within six months. To that end, BYJU'S is reportedly hoping to raise about $1 billion by selling overseas assets Great Learning and Epic—all while dealing with a top management exodus.
The lenders, represented by Glas Trust in a US lawsuit, claim CCF founder William Morton registered three luxury cars after BYJU'S transferred $533 million in his fund. CCF has also listed the Virgin Islands as a principal place of business.
REGULATION
Wall St Doesn't Want To Play Endgame
Inhabitants of the world's most powerful address are foaming at the mouth because the US Federal Reserve asked them to be more prudent.
Rules, what rules?: The Fed plans to implement a set of standards to measure risk at big banks—those with more than $100 billion in assets—which would compel them to beef up capital. Known as the Basel III endgame reforms, these require banks to have a stronger capital structure, and are aimed at making the financial system more resilient.
The US is a latecomer, as most other countries have already implemented the norms.
What's with Jamie?: JP Morgan chief Jamie Dimon—sporting the recently-acquired halo of Wall Street Jedi after profitably rescuing troubled regional banks—joined David Solomon of Goldman Sachs in lambasting the new rules. Dimon doesn't like the proposal because prudence will cost more, and that is not good for JP Morgan's share price.
ENERGY
Peak Minister, Peak Oil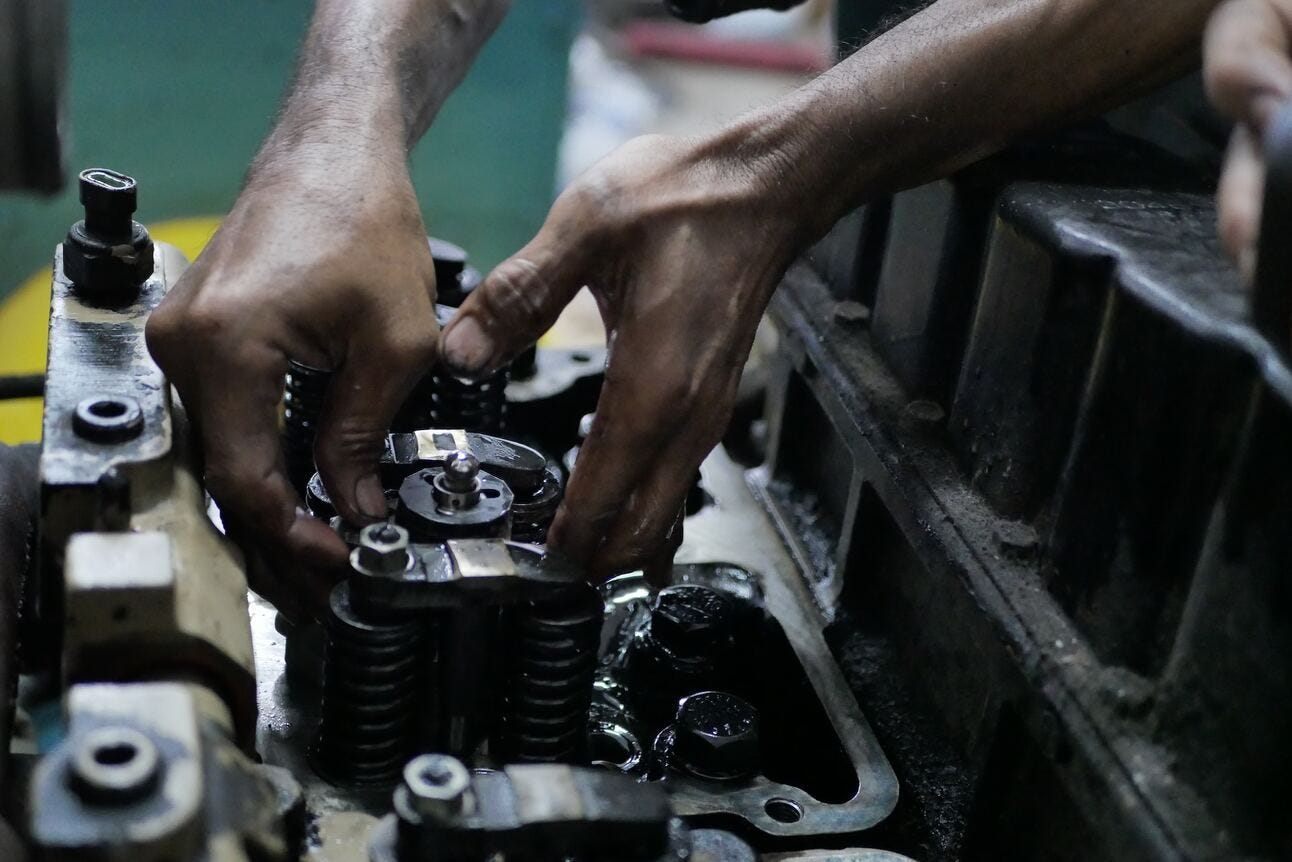 Photo by Arief Fachtomi on Unsplash
Road transport minister Nitin Gadkari was in typical form when he told automakers that he was about to hand over to the finance minister a proposal to impose a 10% extra tax on diesel engines.
Bad fuel: A levy is not immediately on the cards, as Gadkari later clarified, but he was clear that he wanted diesel vehicles off Indian roads asap. After India introduced BS-VI pollution control rules, biggies such as Maruti, Renault, Nissan, and Volkswagen stopped selling diesel cars altogether. Only 18% of cars sold in FY23 were diesel-fuelled, compared with 53% nearly a decade ago.
Something is giving: The quick shift to electric and alternative-fuel vehicles, especially in emerging markets such as India, is transforming the global energy business. Peak oil is well in sight as we are at the "beginning of the end" of the fossil fuel era, according to the International Energy Agency (IEA).
The Signal
The IEA predicts that demand for oil, gas, and coal will cap out before 2030. Electric vehicle adoption is gathering pace, and most global automakers have pledged to end fossil fuel dependence. Big oil companies' profits are falling. And whatever earnings they make, they're either distributing it to shareholders or deploying it to buy back shares; they're not investing in exploration. India wants to reduce its thirst for expensive oil, 70% of which is imported, but not its hunger for coal and gas, which are feedstock for thermal power plants. The strategy is to reduce net pollution and the cost of energy.
ENTERTAINMENT
Picture
Abhi Baaki Hai
If the last few months have proved anything, it's that good entertainment sells, even during a slowdown.
Shah Rukh Khan and Sunny Deol have lifted Bollywood out of the depths of post-pandemic despair, with the stupendous success of Pathaan, Gadar 2, and Jawan. However, single-screen theatre owners are thinking long-term and looking to transform their 800-1,000-seat establishments into three-screen multiplexes with 200-300 seats, reports Mint. After all, the ageing Shah Rukh and Salman Khan, whose Tiger 3 is up for release in November, may well be Bollywood's last superstars.
Over in the US, the summer of Barbenheimer and BeyonSwift added $8.5 billion to the US economy. Variety argues that the winter may not be so bad, with Taylor Swift's Eras Tour heading to the big screen in October and Barbie doll maker Mattel capitalising on its IP with merch sales in the holiday season.
TRAVEL
Tourist Attraction Distraction
Should you vacation in a disaster-hit country? Tourists are asking themselves this after a devastating earthquake in Morocco and wildfires in Maui, Hawaii. Destinations that depend on income from tourists are responding in different ways. Maui has closed off parts of the island to vacationers, but celebrities continue to sunbathe on the island's famous beaches.
Rebuild: Meanwhile, it's peak tourist season in Morocco, which is welcoming travellers. Locals say the country needs the income for rescue and rehabilitation efforts. Besides, most of the damage was far from tourist hotspots.
Soon after Turkey suffered a devastating earthquake in February, the government moved those rescued to guesthouses and dormitories, leaving hotels free for incoming tourists. Turkey depends on tourism, and locals were anxiously following its slow revival this year. Since last year, Sri Lankans have been fighting fuel shortages and blackouts to ensure foreign tourists have a pleasant stay.
FYI
BFD: The Wadia Group-owned Bombay Dyeing is selling a 22-acre swathe in Mumbai's Worli to Goisu Realty for ₹5,200 crore (~$626 million). It is the city's biggest land deal.
Checked: China has found security incidents involving iPhones and is planning to expand its ban on the use of the devices to state-run companies. China accounts for a fifth of Apple's revenue.
It's complicated: Bernard Looney has quit as British energy company BP's chief executive for failing to disclose his past personal relationships with colleagues.
Not so fast, pal: The European Union will investigate whether Chinese electric cars are undercutting European products because they enjoy state subsidies. It could result in tariffs on Chinese EVs.
Pratt & Whitney vortex: The global airline industry is in for a rocky ride as US enginemaker RTX said a flaw in its motors would require 600-700 Airbus A320 neo planes to be grounded for inspection over the next three years.
💰💰💰: Reliance Retail is negotiating with existing investors, including sovereign wealth funds, for fresh investments of $1.5 billion.
Rolling debt: The Adani Group is in talks with a clutch of banks to raise $3.5 billion to refinance debt it took on to finance the acquisition of Ambuja Cements.
THE DAILY DIGIT
700,000
The number of gig jobs that the festival season between Onam and Diwali is expected to create this year. It's 75% higher than last year's festive season. (Business Standard)
FWIW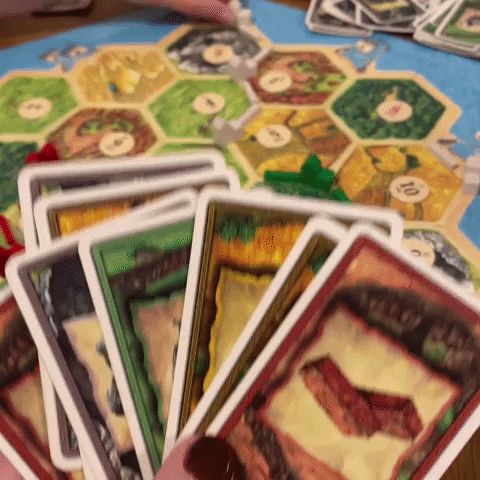 Trading you a sheep…: ...got a whole new meaning. What's better than the board game Settlers of Catan? A cookbook inspired by it. Catan: The Official Cookbook includes 77 recipes, including themed appetisers, main courses, and desserts inspired by the popular strategy board game. For the uninitiated, Settlers of Catan requires players to build settlements using five resources on a fictional island: wood, brick, sheep, wheat, and ore. The cookbook experiments with these elements with dishes such as brick smash burgers, pasture-fed lamb kebabs and wheat berry salad, and fireside banana boats. Much like the game, the cookbook is inclusive of all dietary needs, featuring gluten-free, vegetarian, and vegan recipes. Well, let the games begin!
Spill the tea wine: A river of red wine flowed through Anadia, Portugal, after two tanks owned by Levira Distillery—which were carrying 2.2 million litres of the stuff—burst and flooded the streets. The spill was so massive that the wine could have filled an Olympic-size swimming pool. At one point, the booze was headed towards the Cértima River, which flows into the largest freshwater lake in the country and supports various wetland habitats. Thankfully, volunteer firefighters managed to redirect the wine to a wastewater treatment plant before it could reach the river. If you're still thinking about all that wasted wine, get over it. It was to be distilled into raw alcohol in an effort to curb the country's oversupply of vino.
#nowhiring Swifties: It's rare for publications to dedicate an entire beat to one personality, but that's what US media company Gannett is doing. It's on the lookout for a die-hard Taylor Swift fan to join USA Today and The Tennessean newspaper as, well, a Taylor Swift reporter. According to a job listing posted on Tuesday, the "video-forward journalist" is expected to report on Swift's music and cultural influence. The lucky fan is also expected to travel internationally for the Eras tour and give readers an "insider view" of the international blockbuster event. The salary bracket is between $40,000 and $100,000. However, there's a caveat: the hardcore Swiftie who wants to fill in the Blank Space will be expected to report without bias. That's an oxymoron if we ever saw one.