Discover more from The Signal
The Signal is a daily curated newsletter that helps you understand the latest developments in business, tech, finance, economy, and policy with sharp analysis and crisp insights thats fun to read arriving at 8AM daily in your inbox.
Over 81,000 subscribers
Token of depreciation
Also in today's edition: Course correction at BYJU'S; Press-ing Adani; Shoppers steal retailers' thunder; Whattay valuation
Good morning! I'm salt bae, you're salt bae, we're all salt bae. According to a study by the Indian Council of Medical Research (ICMR), Indians consume an average of eight grams of salt daily. For context, the World Health Organization recommends a daily intake of five grams. The ICMR study also found that salt intake is particularly high in men from rural areas and people who are employed, obese, and tobacco consumers. Hmm… so that's where we Indians get our saltiness from.
A quick programming note: We're taking the day off on Thursday on account of Eid e Milad. There will be no editions of The Signal, The Playbook, and The Signal Daily podcast on Friday, September 28.
🎧 Indians are overdosing on salt. Also in today's episode: crypto exchange Binance is having a meltdown. Listen to The Signal Daily on Spotify, Apple Podcasts, Amazon Music, Google Podcasts, or wherever you get your podcasts.
The Signal is on Telegram! Join The Signal Forum, where we share what we're reading and listening through the day. Be a part of the conversation!
Today's edition also features pieces by Dinesh Narayanan, Adarsh Singh Jangpangi, Soumya Gupta, and Julie Koshy Sam.
If you enjoy reading us, why not give us a follow at @thesignaldotco on Twitter Instagram and Threads.
The Market Signal*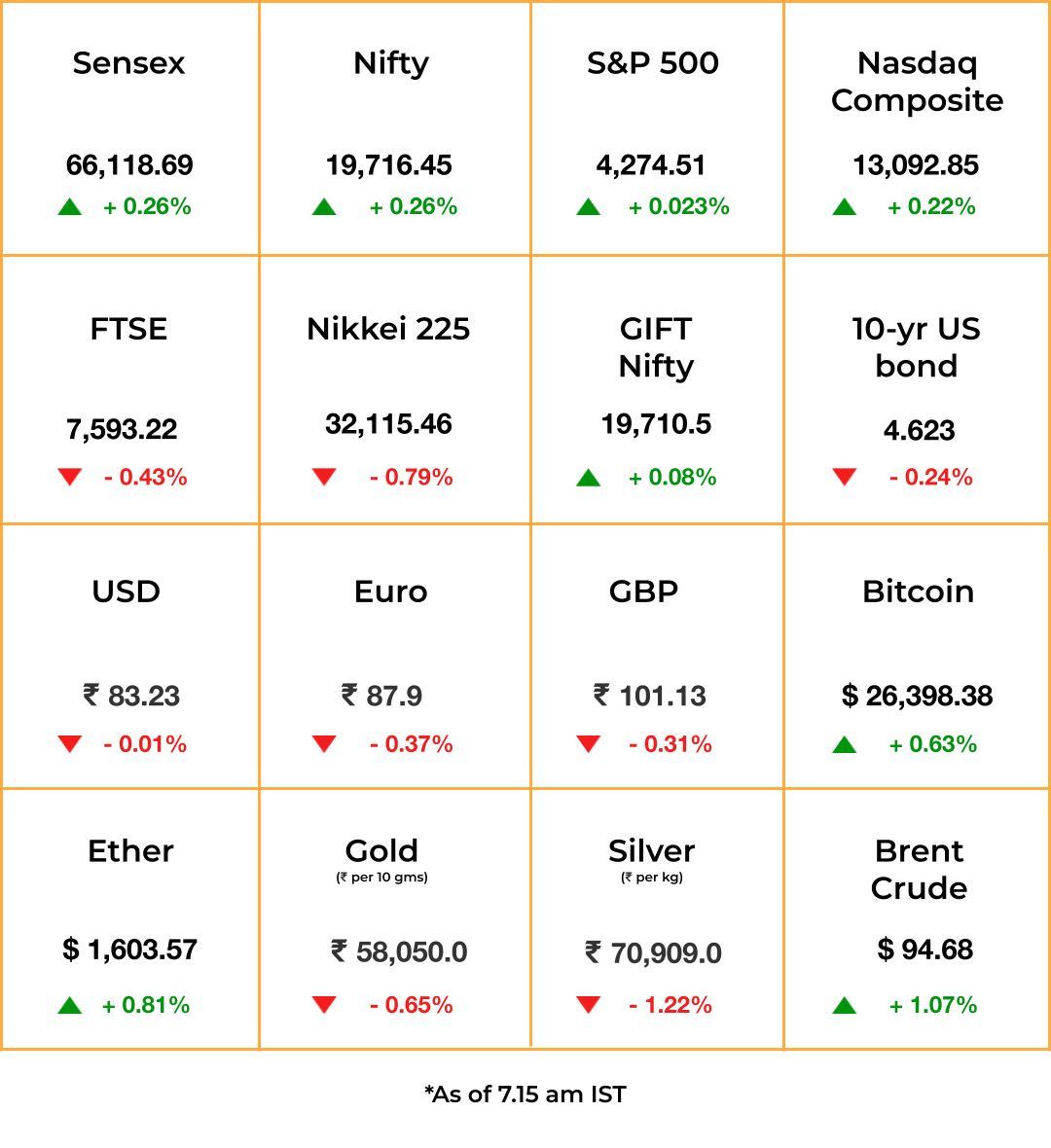 Stocks & Economy: Energy prices will likely join central banks on centre stage in the last quarter of the year as the inflation-interest rate tango continues. Oil prices inched closer to $100 a barrel after inventories at a US hub fell to critically low levels.
The impact of central bank rate hikes through the year is being felt now and markets believe the cycle is reaching its end. Rising energy prices fuelling inflation could change that calculus. India would be particularly impacted as it imports most of its petroleum requirements.
The US Fed rate hikes have strengthened the dollar and South Asian central banks are finding ways other than rate hikes to prevent their currencies from slipping further. India's RBI had taken a similar route at its last policy-setting meeting.
Asian markets except Japan were slightly positive in morning trade. Early GIFT Nifty trend hints at a flat opening for Indian equities.
EDTECH
BYJU'S To Take Offline Course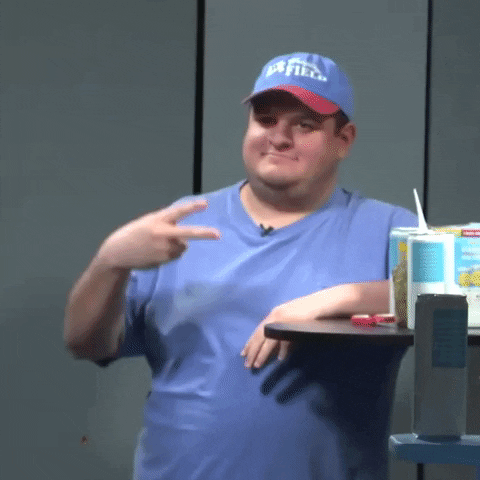 Days after being appointed, the new BYJU'S India chief executive, Arjun Mohan, has already started ringing in the changes.
BYJU'S will now focus on its offline coaching centres, which the new management has identified as a key path towards becoming financially sustainable, the report said. It will also ​​rebrand WhiteHat Jr as BYJU'S Future School, along with merging the coding-focused edtech's operations with parent company Think & Learn, reported Moneycontrol.
The Economic Times reports that Mohan plans to cut the cash-strapped company's headcount by 4,000-4,500, merge verticals, and focus on profitable businesses such as K-12 and test preparations. A large number of senior roles will be impacted, which wasn't the case in previous layoffs.
T​his restructuring will help BYJU'S reduce operating costs at a time when it's trying to divest overseas assets to repay the $1.2 billion term loan it raised in the US in 2021.
CORPORATE
Journalists Thrive Where Regulators Fail
While regulators are struggling to peel the onion, journalists appear to be making progress in unravelling the layers of the Adani Group's overseas ownership.
An investigation by The Indian Express found that the largest public investor in Adani Power (APL), the UAE-based Opal Investment, is steered by just one person, Adel Hassan Ahmed Alali. He is also a director in Mauritius-registered Opal Investments, one of the 13 foreign entities in the crosshairs of market regulator Sebi. In effect, Alali controls 4.69% of APL shares worth ₹8,800 crore (~$1 billion).
Opal's APL shareholding was the result of its former Mauritian subsidiary, Growmore Trade and Investment, which then owned 26% of APL, merging with the power company. In another investigation last week, The Morning Context had pointed to the Growmore-APL transaction running parallel to another involving former aviation minister Praful Patel's company Millennium Developers, but at vastly different valuations.
CRYPTOCURRENCIES
A Series Of Unfortunate Events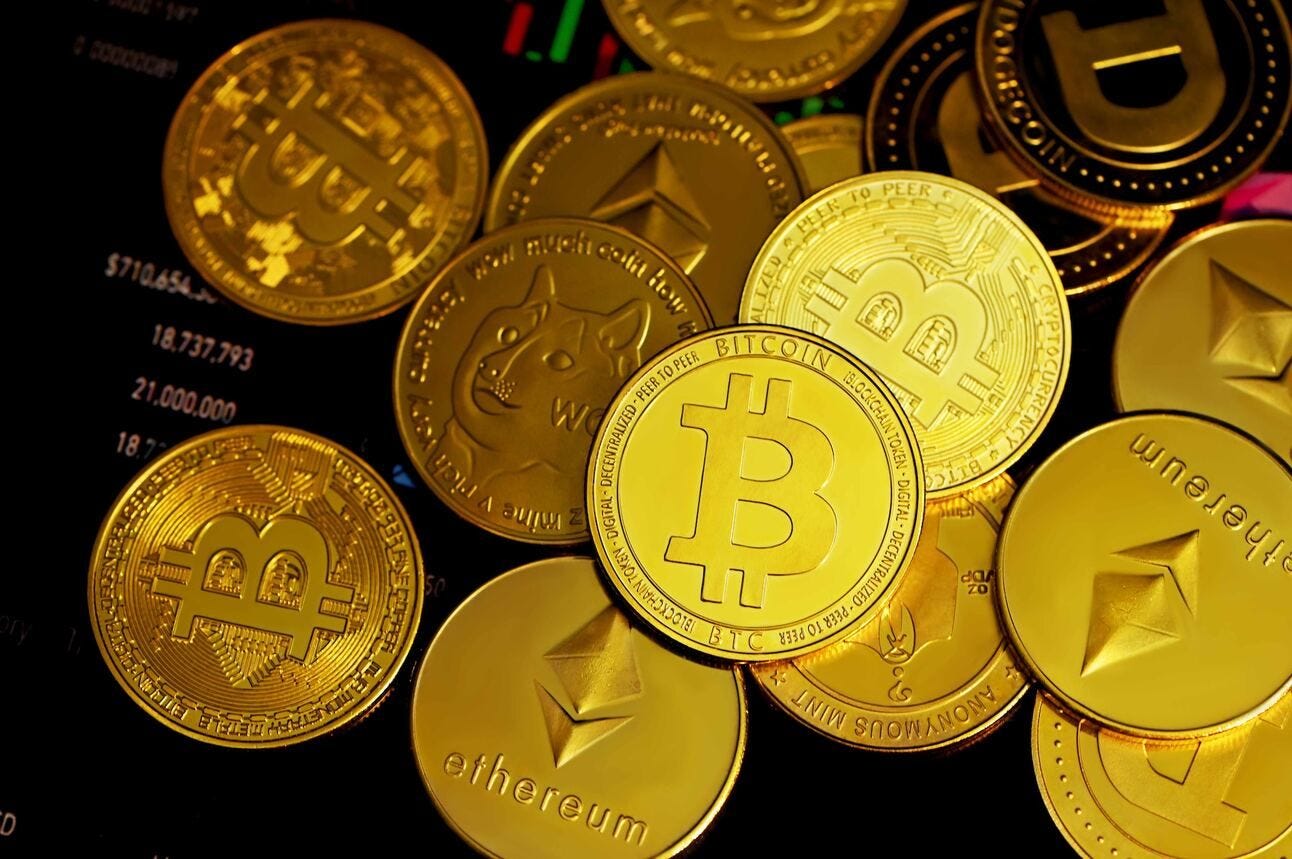 Photo by Kanchanara on Unsplash
Nearly four months after the US Securities and Exchange Commission sued Binance for deceptive practices, the company is suffering tanking revenue, with internal pressure on founder Changpeng Zhao (CZ) to step down.
The Wall Street Journal (WSJ) reports that revenue at Binance's US entity, Binance.US, plummeted by 70% year-to-date. That revelation came from CEO Brian Shroder, who resigned this month and signalled that Binance.US would do better if CZ gave up some control. Laid-off employees also confronted CZ about no-notice periods and severance for just two weeks.
The Signal
Regulatory issues, a trust deficit in Web3—enough to make NFTs literally worthless—and AI's emergence as the shiny new tech toy have resulted in crypto fatigue so acute that even Bitcoin has become boring. Market makers or institutional broker-dealers are stepping back, resulting in Bitcoin not budging past the $30,000 mark since March. This flattening, in turn, has hammered retail trading on every exchange from Coinbase to Robinhood.
Several crypto companies have gone bust since 2021, but no crash will be as deafening as that of Binance. The world's largest crypto exchange, which is also being investigated by the US Department of Justice, has gone from accounting for 70% of all crypto trade at the start of 2023 to 50% currently. Bitcoin trading alone is down 57% since the beginning of this month.
Little wonder institutional traders are conducting "fire drills" to withdraw assets if/when Binance collapses, according to WSJ. That should tell you everything about the state of crypto.
RETAIL
Target Becomes A Target
Shoplifting is so rampant in the US that big-box retailers are shutting stores. Department store chain Target is closing nine outlets, citing a rise in "organised retail crime". These thefts weren't just causing financial loss; employees also faced violent threats.
It's an industry: In Washington DC, supermarket chain Giant Food began replacing oft-stolen brands with cheaper private-label goods. Estimates suggest gang-led retail theft is a billion-dollar industry in the US. Organised shoplifting in the UK grew by 26% in 2022.
A cost-of-living crisis may be encouraging these crimes. American consumer confidence is falling due to worries over recession, rising prices, and the restarting of student loan repayments.
Shoplifting isn't as organised in India, but financial distress is hurting consumers. Household savings have dropped to a nearly 50-year low as debt rises: credit card transactions are at an all-time high.
ARTIFICIAL INTELLIGENCE
Treble Brewing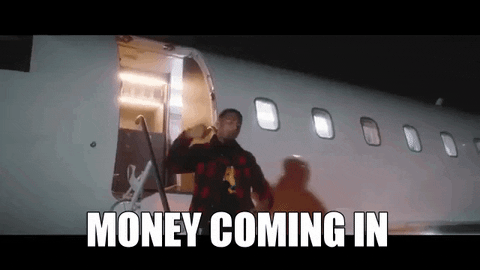 When Microsoft invested $10 billion in OpenAI back in January, Sam Altman's company was valued at just under $30 billion. If an impending share sale to attract more investors goes OpenAI's way, its valuation may jump threefold to $90 billion, according to The Wall Street Journal. That would make it one of the world's most valuable startups.
It's unclear whether the new infusion will go towards developing a hardware device, but that's what Altman is planning. According to The Information, Altman, SoftBank CEO-cum-AI-cheerleader Masayoshi Son, and Apple's former design chief Jony Ive are involved in discussions over "new hardware for the AI age". The publication also reports that Microsoft—which ran with Altman's early-mover advantage in AI—is trying to wean itself off its OpenAI dependency by developing its own (and low-cost) large language models and chatbots.
FYI
Breather: In a relief to Akasa Air, the Delhi High Court said that the Directorate General of Civil Aviation can act against the 43 pilots who left the airline without serving their mandatory notice periods.
Zuck's not behind: Meta is introducing a chatbot assistant to all its platforms, including WhatsApp and Instagram. Microsoft's Bing will supply the "general-purpose assistant" with real-time information under a new tie-up.
Before the fall: Police have placed collapsing Chinese property giant Evergrande's founder Hui Ka Yan under house arrest. The group's three stocks halted trading in Hong Kong.
Value check: The UK's Financial Conduct Authority is launching an extensive analysis of the country's private funds industry. It will audit asset valuations and governance procedures to assess the impact of rising interest rates.
Spark that caused the fire: Reuters reports that the recent blaze at the Tamil Nadu facility of iPhone assembler Pegatron India was caused by a switch left on at a charging rack.
Tall order?: YouTube claims 96% of online Indians aged 18-44 use YouTube Shorts, its short-form video platform (and Instagram Reels and TikTok competitor).
Money for company: Meeno, the AI "relationship mentoring" app founded by former Tinder chief Renate Nyborg, has raised $3.9 million in a seed round led by Sequoia.
THE DAILY DIGIT
₹1.5 lakh crore
That's ~$18 billion. What the Indian government could collect in retrospective Goods and Services Tax (GST) claims from online gaming firms. (Livemint)
FWIW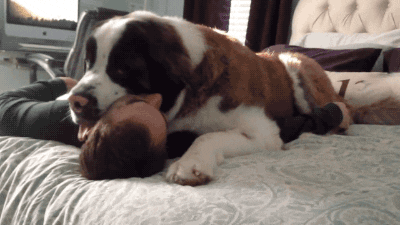 Beethoven's bunch: Switzerland's beloved St. Bernards have a new job description. Best known as a mountain rescue breed, the St Bernard is now reporting for duty as a comfort animal in hospitals and elderly nursing homes. In other words, they're still lifesavers. The nonprofit Barry Foundation, which has been overseeing breeding of the dog since 2005, declares that the gentle giants also "love" helping people with autism and other special needs. Phew. Somebody hand the pooches medals for their doggone kindness already.
House of Cards: The newest addition to Boomers' 'Why Gen Z is the Worst' guide? A faux-but-kind-of-real steakhouse in NYC. College kids pranked Google Maps, listing their 'hacker house' as a five-star steakhouse. They crafted a phoney website and voicemail, claiming they were booked for months. Gullible New Yorkers, envisioning the next Noma, queued up. And so, the kids went live for a night. The result? Guests got a side of laughs with their subpar steak, a dash of drama, and heaps of cringe.
Here comes the sun: They say what doesn't kill you makes you stronger, but humanity might be running out of challenges. According to a study from the University of Bristol, the formation of a new supercontinent, Pangea Ultima, would theoretically wipe humans off the face of the earth. Scientists predict that this colossal land merger would bring about extreme temperatures worldwide. But here's the kicker: this mega-merger won't be crashing the party until 250 million years from now. In the meantime, start saving for a really good sunscreen for the ultimate beach day.